Christina Applegate's Walk of Fame Nails Hold a Powerful Message About Her MS Diagnosis
Every editorial product is independently selected by our editors. If you buy something through our links, we may earn commission.
Christina Applegate made the ultimate statement — via her manicure — during her Hollywood Walk of Fame ceremony on Nov. 14. While accepting her star, the "Dead to Me" actor took a moment to show off her "FU MS" manicure, a not-so-subtle jab at her multiple sclerosis diagnosis, which she first shared in August 2021. To create the compelling look, manicurist Vanessa Sanchez used Green Flash LED Polish, a gel-replacement polish, in the shades Hollyhock and Snow by Manucurist Paris.
"Christina told me that she wanted to make a literal statement with her nails."
"A couple of weeks ago, Christina and I started planning her manicure as she knew the upcoming week would be full of events," Sanchez said. "The week started with today's induction onto the Hollywood walk of fame." According to Sanchez, Applegate is allergic to most nail polishes, so the vegan, HEMA-free brand was perfect for creating her powerful nod to her MS diagnosis.
Sanchez added, "When I told her about Green Flash, she was immediately excited to try it because the ingredients are all natural, and she wouldn't have to wait for her polish to dry." Opting for dark, fall colors to match her black outfit, Applegate even extended the look to her toes, accepting her award barefoot. "Christina told me that she wanted to make a literal statement with her nails and wanted the letters FU MS on her nails," Sanchez continued. "We chose to do so in white, so it stood out on top of the moody, rich red color. We were both thrilled with the way they turned out."
Ahead, get a closer glimpse at Applegate's manicure, and shop her exact nail polish.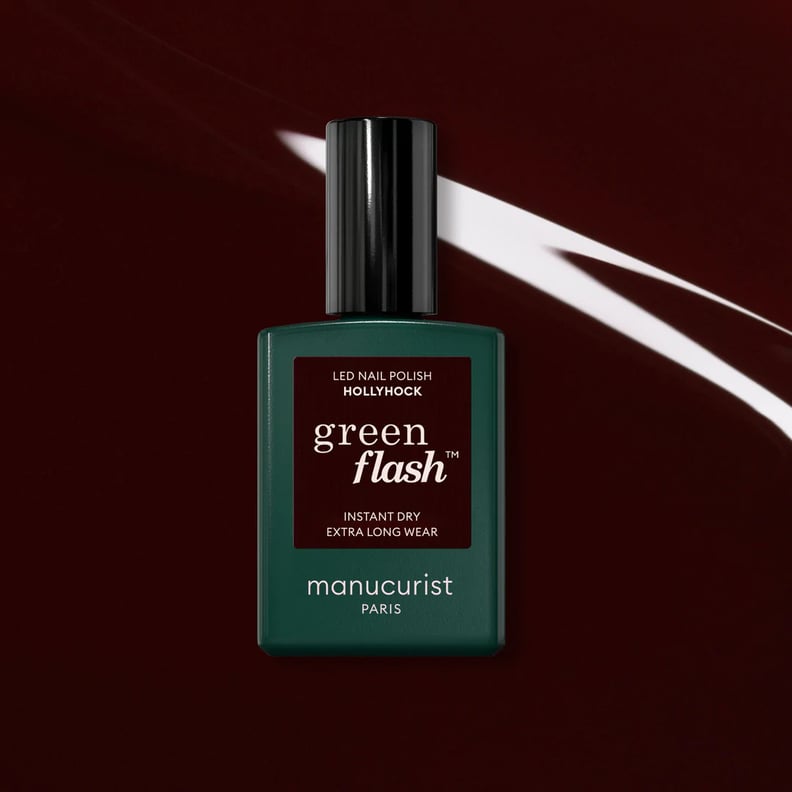 Green Flash LED Hollyhock Nail Polish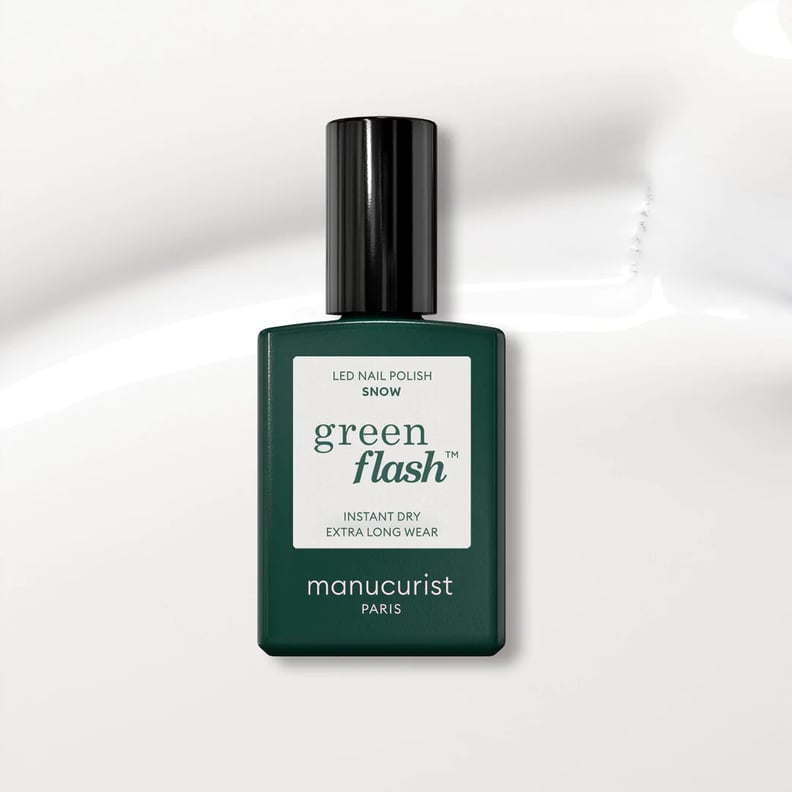 Green Flash LED Snow Nail Polish