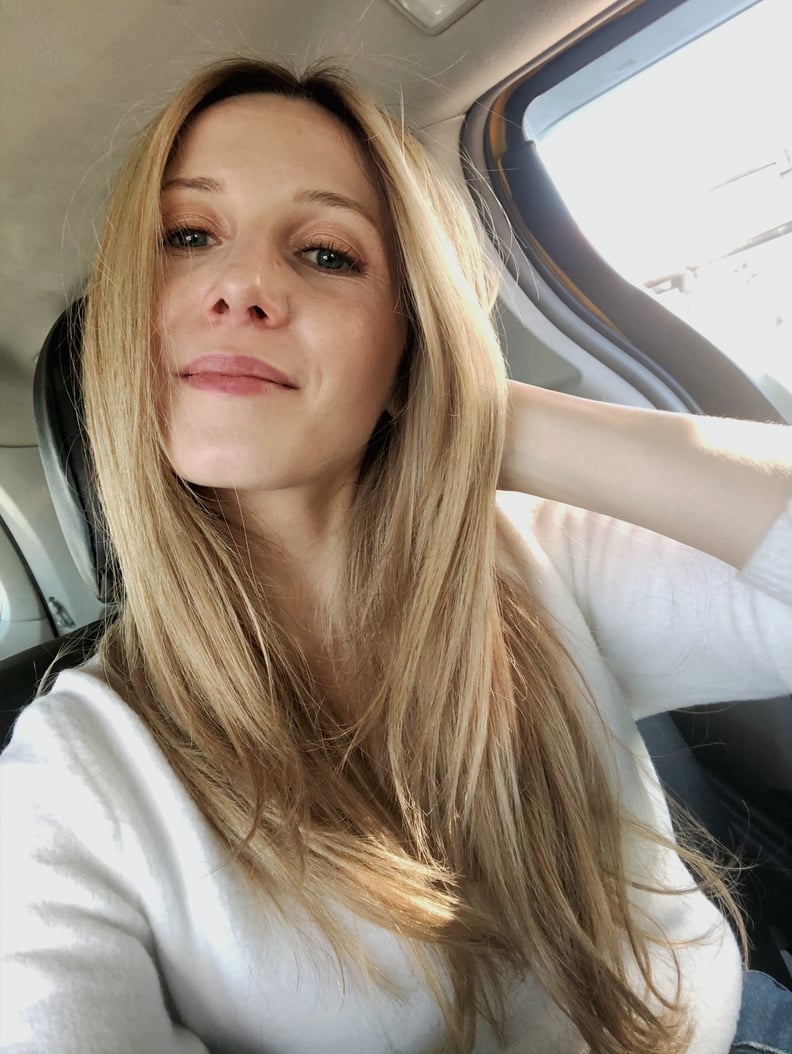 POPSUGAR Photography | Laura Lajiness
POPSUGAR Photography | Laura Lajiness
As POPSUGAR editors, we independently select and write about stuff we love and think you'll like too. If you buy a product we have recommended, we may receive affiliate commission, which in turn supports our work.
As someone who's been getting their hair colored since the age of 11, I've become incredibly picky about the products I use to maintain my ideal shade of blond. With a willingness to experiment with color, I've been nearly every shade under the sun, from trendy wheat blond to icy platinum. These days I'm more interested in a natural, sun-kissed color that's cool in tone. With naturally dark blond to light brown hair, I've learned that it takes using a color-depositing conditioner regularly to tone it to a cooler hue. My absolute favorite purple conditioner of all time? The Christophe Robin Baby Blonde Shade Variation Mask ($53). Not only does it keep my hair out of the yellow zone, but it's also ultrahydrating for my naturally dry and coarse hair texture.
While I have a lot of blond dimension to my hair, Lucille Javier, my colorist at Sally Hershberger in New York City, explained, very simply, how a purple conditioner will work to keep my hair cool. "With washes, color tends to pull a lot of warmer tones that are yellow or brassy. A purple mask combats the warmth," she said. Knowing this, I've tried several purple products that have helped my tone, but none have been as effective as the Baby Blonde formula.
What's more, this is the only purple conditioner I've tried that left my hair feeling so nourished. It's not tacky or goopy in any way. It's silky to the touch and requires a much smaller amount of product to saturate my long and thick hair. For context, it often takes an entire 8.5 oz tub of conditioner to coat my hair, whereas an 8.33 oz tub of Baby Blonde lasts me two to three uses.
For those of you who asked about my purple masking routine (LOL, obviously no one asked, but I'm going to share it anyway): for starters, I usually only wash my hair once a week (it's very thick, coarse, and dry so don't @ me). I've deemed Monday the day for this based on my workout and meeting schedule. Sensible, yes? So, after my morning workout, I shower, wash my hair with a hydrating shampoo (which I mix up every so often), and then apply Olaplex's repairing treatment to help strengthen my hair, which, as a result of coloring, is on the brittle side. I let this sit for a good while; I pop on a shower cap and work through the first half of my day. To confirm, it's a very chic few hours for me. Also, I don't have video conferences during this time (I know you were wondering).
During a break, I hop back in the shower, rinse the Olaplex, and then apply the purple Baby Blonde formula to my hair and do all the other shower things one does to occupy the time. Usually, I'll hop out of the shower again to make my lunch so the mask can sit longer and so I don't waste water. After about 15 minutes, I go back in for a final rinse, being prudent about splashes so as not to stain my tub, tile, and shower curtain (which can happen with a pigmented product). Once I'm out, I gingerly towel dry and comb my hair, apply a leave-in treatment (right now I'm loving Shu Uemura's Satin Design Polishing Milk), and let my hair air dry.
Ta-da! That's my hair routine. Yes, there are several steps involved that contribute to the overall health and wellness of my hair, but as far as my hair color is concerned, Christophe Robin's Baby Blonde is the real MVP. Ahead, see a picture of my hair pre-Baby-Blonde hair, as well as a snap taken just a couple of weeks ago after some fresh highlights. Then, keep reading to shop the Baby Blonde Shade Variation Mask, plus a couple of my other favorite hair products.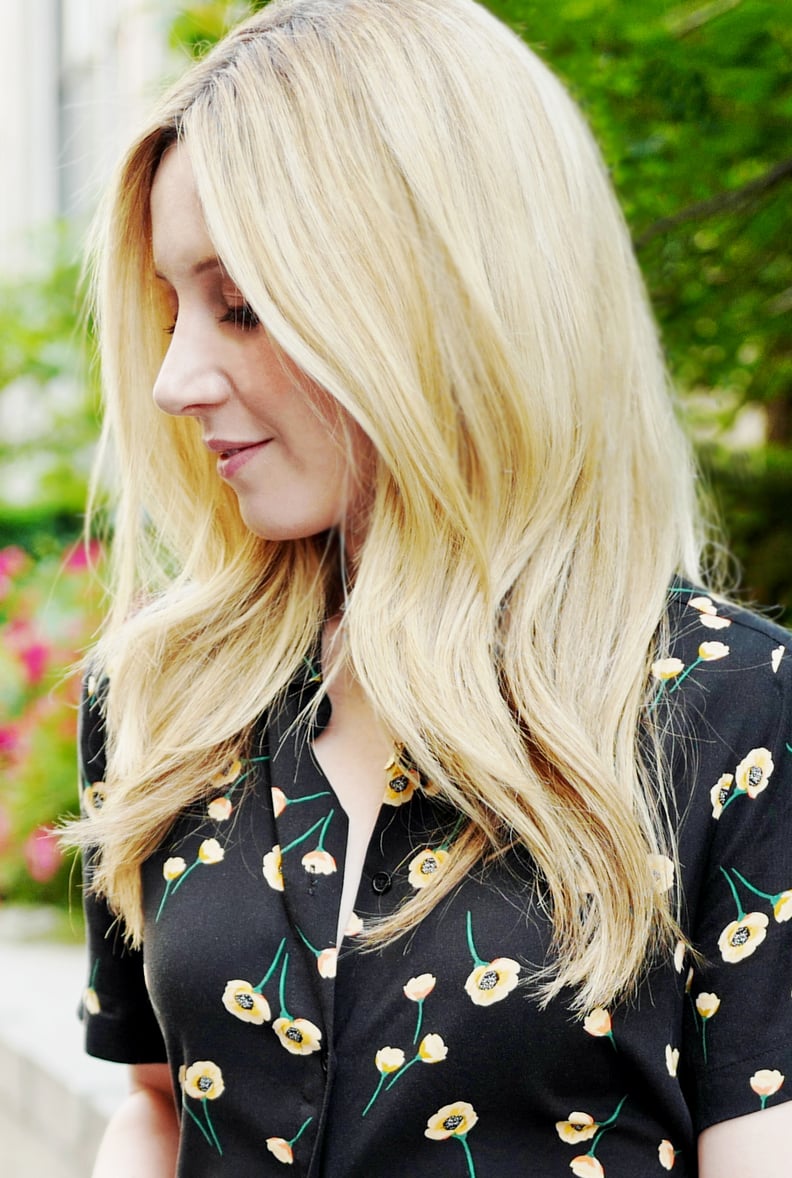 Before Using Christophe Robin's Baby Blonde Shade Variation Mask
Before using Baby Blonde, my hair was very much in the dreaded yellow zone. For reference, this photo is from less than a year ago.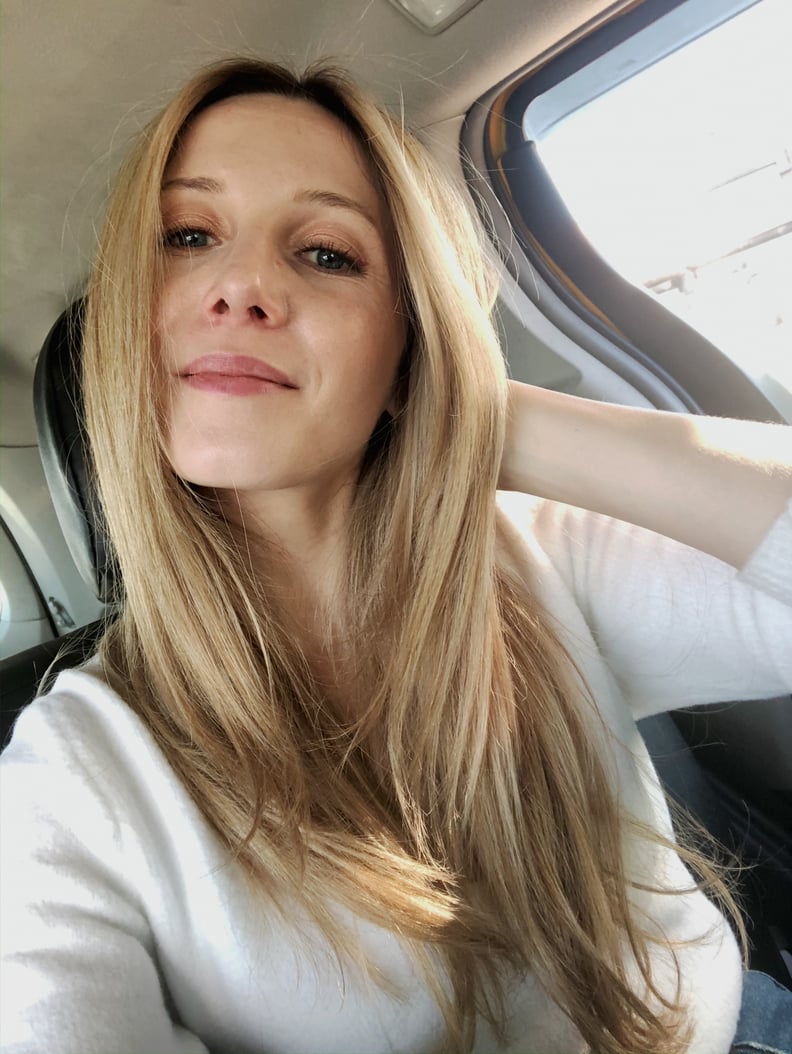 After Using Christophe Robin's Baby Blonde Shade Variation Mask
Now, my hair looks a lot more natural. Though the blonde is a bit darker, the overall effect is more dimensional with lots of cool tones in the mix.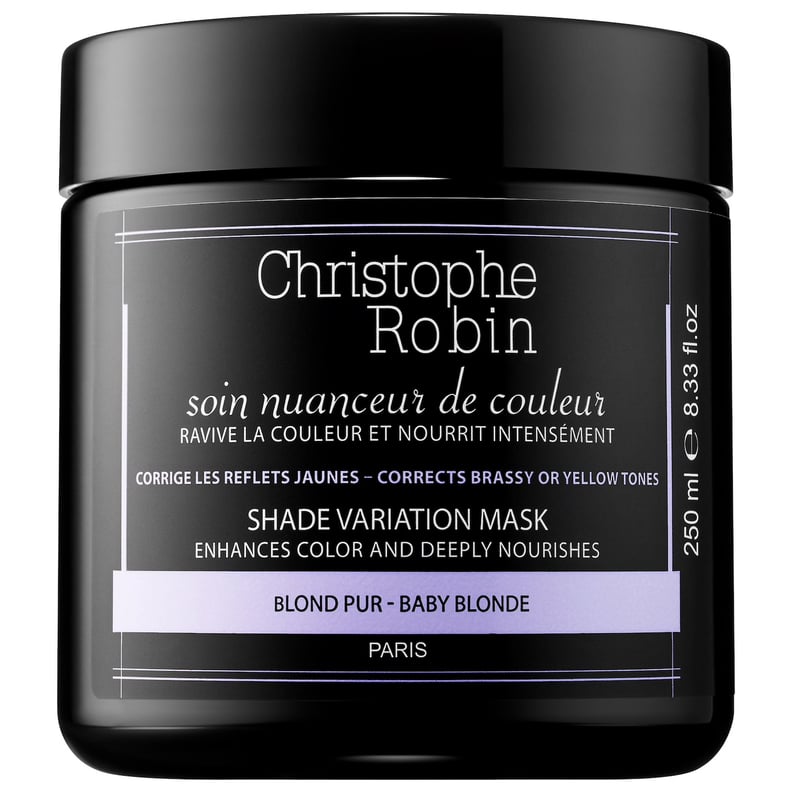 Christophe Robin Baby Blonde Shade Variation Mask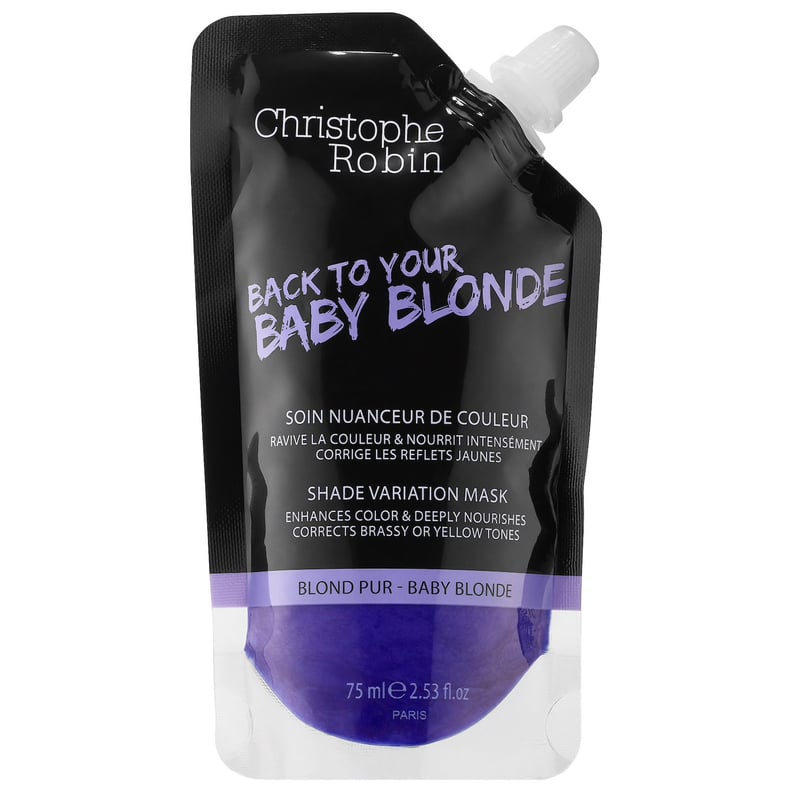 Christophe Robin Baby Blonde Shade Variation Mask Mini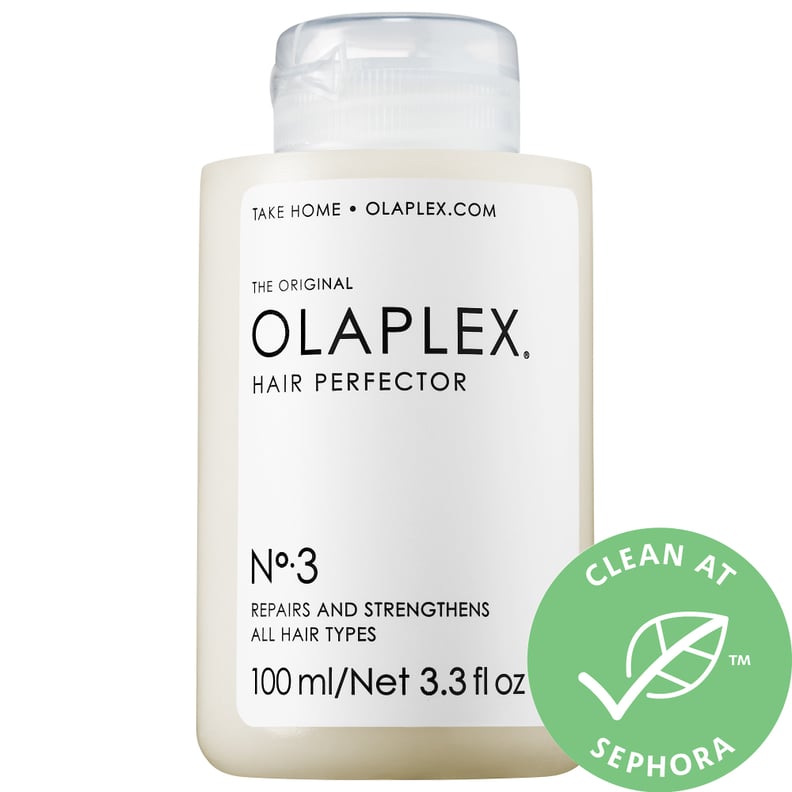 Olaplex Hair Perfector No. 3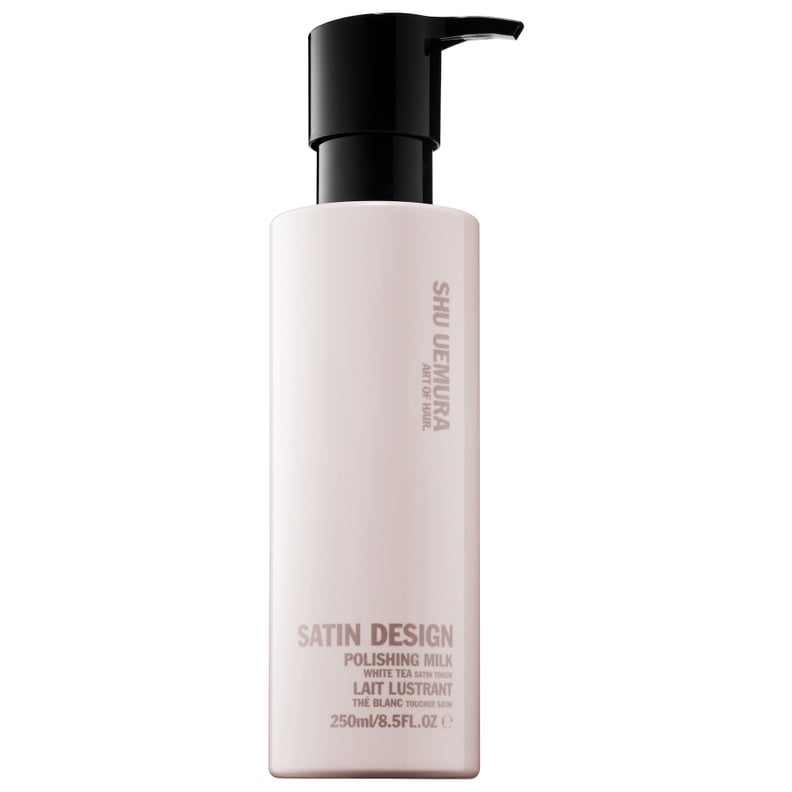 Shu Uemura Satin Design Polishing Milk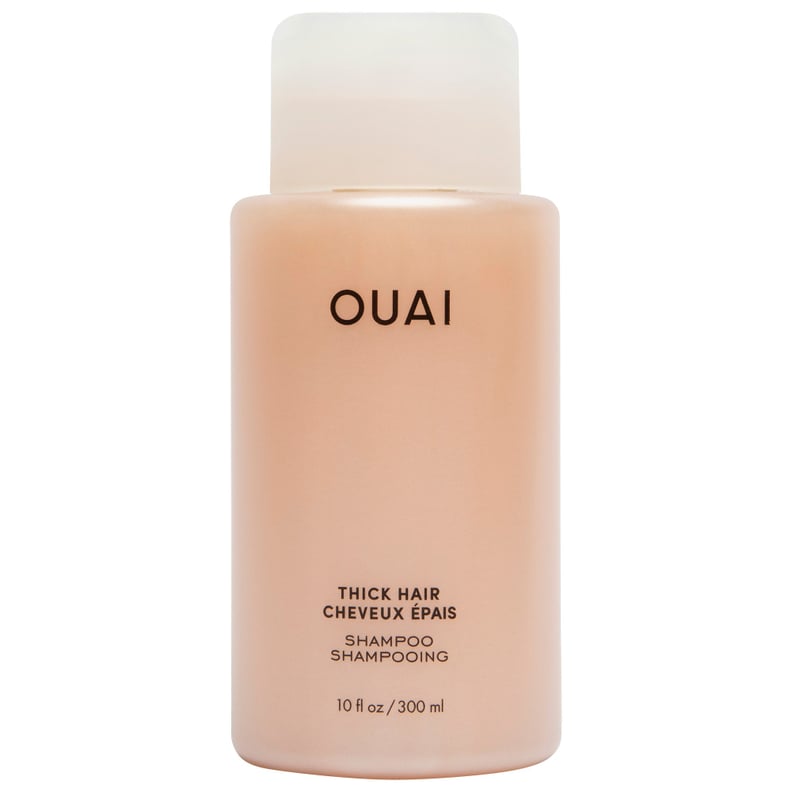 OUAI Shampoo For Thick Hair