I Tried the Claw-Clip Baseball-Cap Hack: See Photos
This Cute Claw-Clip Hat Hack Went Viral on TikTok, and I Totally Get Why
A hack for wearing a claw clip with a baseball cap is going viral on TikTok.
To test the trick, all you need is your favorite claw clip and hat.
One editor tested the hack and is sharing her results.
If I had unlimited time to scroll my TikTok feed, I would. Between the breakup advice, the beauty tips, and the music, I'd be busy for days. Even the hair hacks are endless, especially when it comes to claw clips. I've tested claw-clip hacks for layered hair, claw-clip hacks for fine hair, and even claw-clip ponytail hacks. If I'm being totally honest, I thought I had tried them all, until I stumbled across a now-viral hack for wearing a claw clip with a baseball hat.
I'm a big fan of throwing on a baseball cap, especially when my hair is greasy at the roots or dirty. I have a few favorites that I cycle through, and I love that I can usually still opt to wear my hair down since the hat covers the dirtiest part. On the days when even my ends are dirty, I usually throw it into a low ponytail or a tight bun underneath my cap. I've tried wearing a claw clip with a baseball hat before, but because the clip had nothing holding it up and in place, the whole look ended up flopping to the side.
The hack I saw on TikTok kept everything in place and looking cute, so I was determined to test it out ASAP. After brushing it out to make sure there were no knots, I started by putting my hat on while my hair was still down. Next, I pulled a tiny bit of hair through the hole in the back of my baseball cap. Not the full piece — just enough to form a tiny little bun at the back.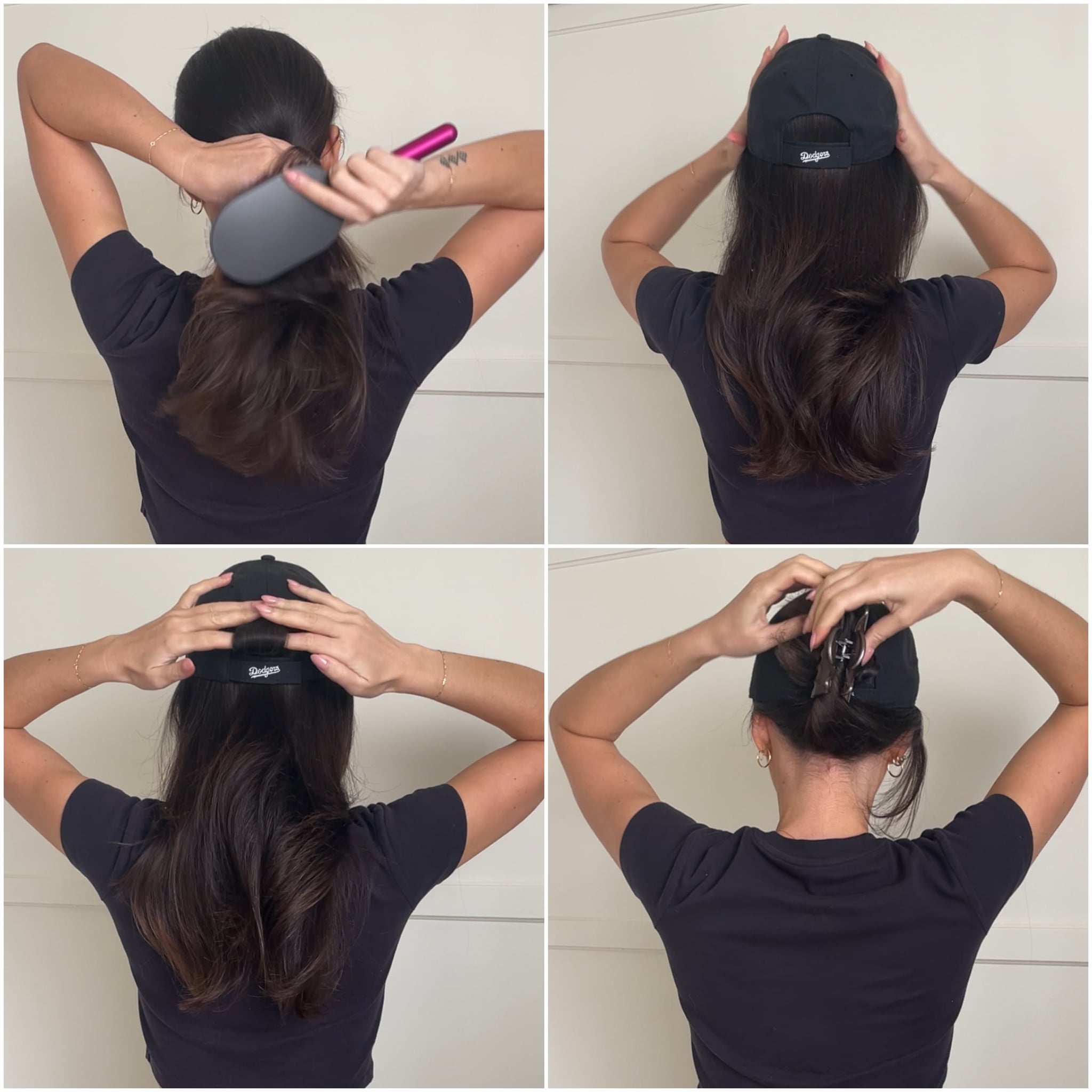 From there, it was time to put my hair in the claw clip. I gathered the rest of my hair into a ponytail using just my hands, then flipped my right hand upside down pinching the ponytail in between my thumb and pointer finger. I twisted my hair up and around my pointer finger into an almost french-twist style so that the bottom section of my hair layered right next to the tiny bun I had made.
Then, I secured everything with the claw clip, making sure it attached to the mini bun coming through the hat's hole and the rest of my hair. If it sounds complicated, don't worry — it's easy to master once you've watched it on video.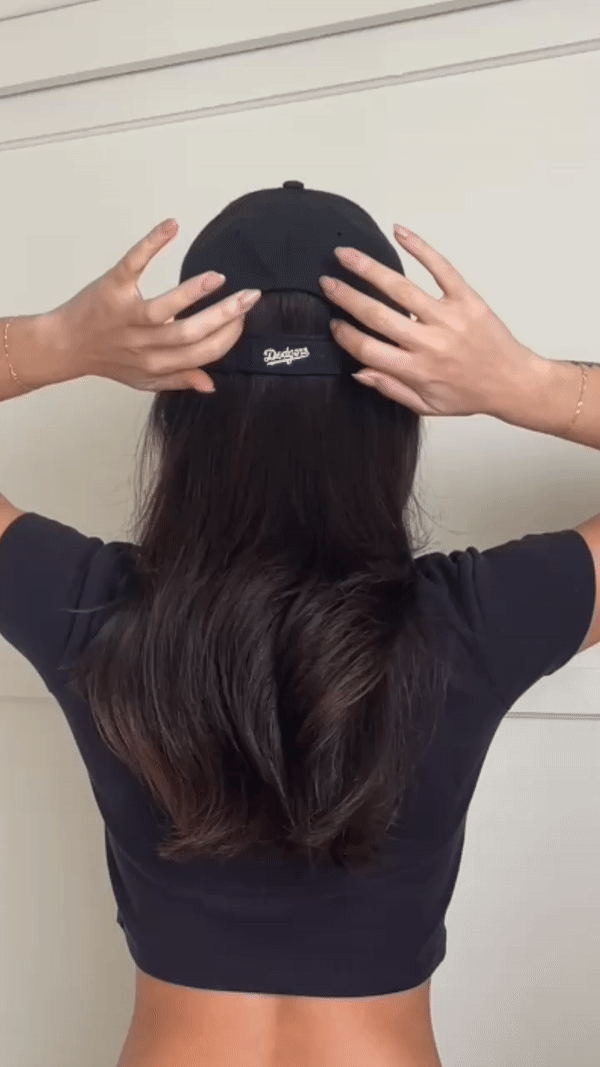 The end result was pure perfection: the style looked cute, it stayed in place all day long, and it was easy to master. This has replaced my normal go-to baseball-cap styles, and it's a trick I've been teaching all of my friends. One thing to note is that this hack only works on adjustable hats that have the band in the back — so while it will work on everything from trucker hats to baseball caps, it won't work with other styles like floppy hats or wide brims. Still, if you've been looking for a cute way to wear a claw clip and your favorite baseball cap, this hack is the way to go.
Image Source: POPSUGAR Photography / Renee Rodriguez