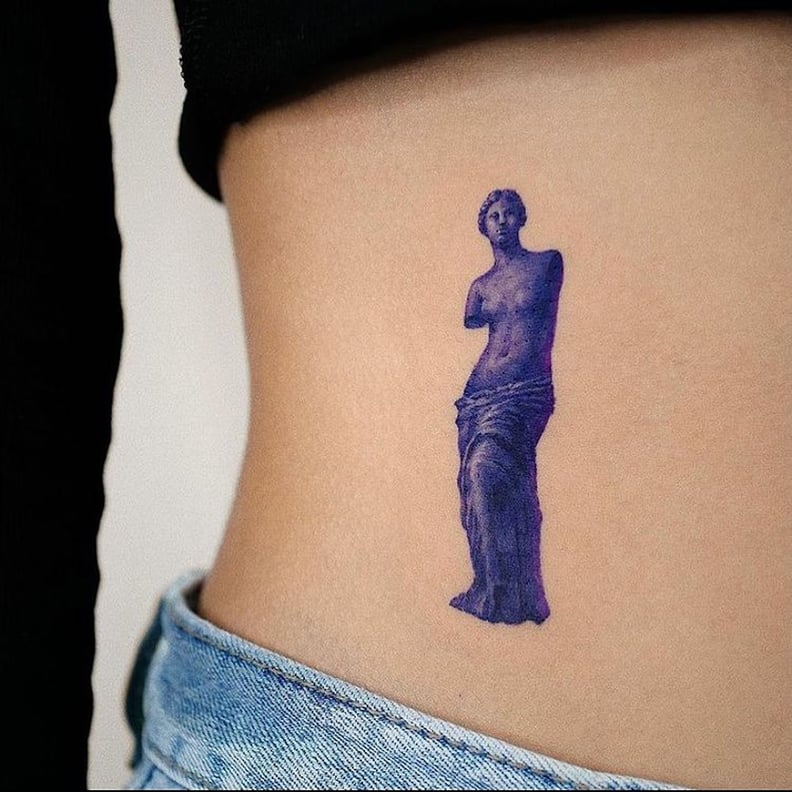 While tattoos are typically created with black ink, people with an affinity for color can also choose to etch the design in red, purple, white, blue — you name it. As much as we love the simplicity and minimalism of an all-black design, we've seen some pretty jaw-dropping tattoo designs on our Instagram feeds lately that have caught our eyes simply because of all bright colors they've incorporated.
The amazing thing about colored ink tattoos is that they look good on all skin tones and, even though you can get them done in a variety of different styles — from simple outlines to watercolor designs to hypercolor realism designs — you can also get them in one solid color.
If you're looking for some color ink tattoo inspiration (or you just want something pretty to look at) check out some of our favorites ahead.