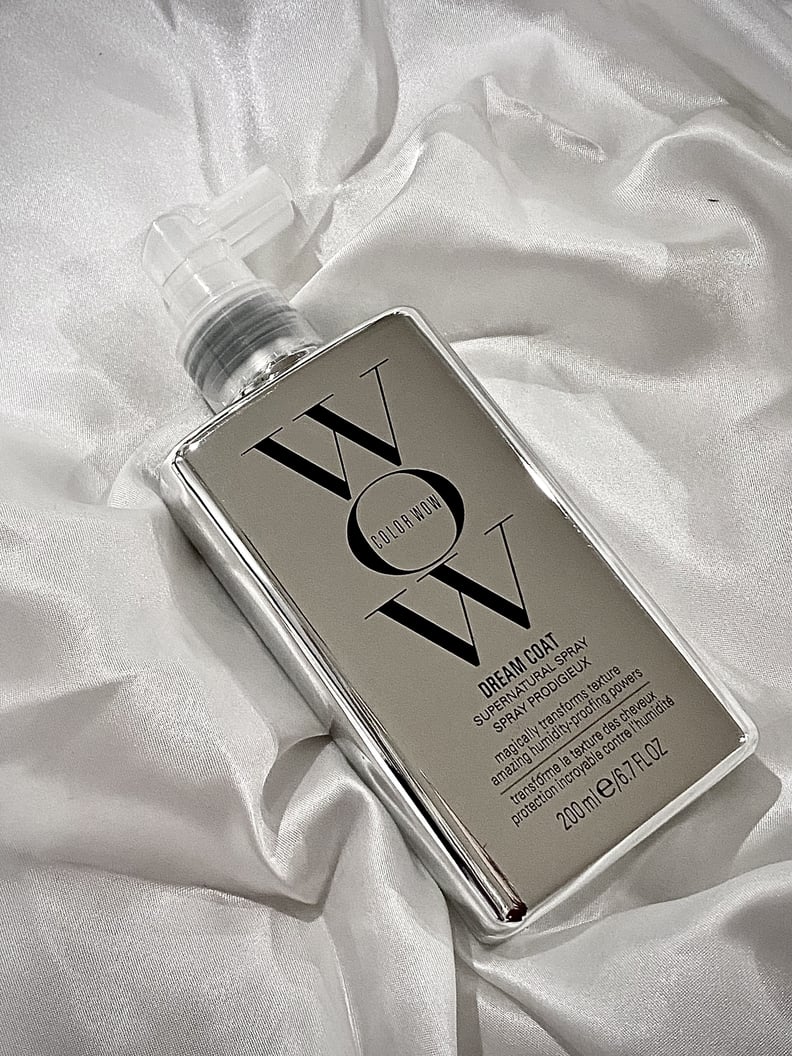 POPSUGAR Photography | Anvita Reddy
POPSUGAR Photography | Anvita Reddy
As POPSUGAR editors, we independently select and write about stuff we love and think you'll like too. If you buy a product we have recommended, we may receive affiliate commission, which in turn supports our work.
My hair is fairly easy to manage, but the one thing that's the bane of my existence is frizz, making humidity my archnemesis. I have tried everything from deep conditioning masks to hydrating leave-ins, but alas, my hair type doesn't cooperate. With sporadic weather patterns and the constant switch between thunderstorms to 90-degree sunshine within a day, my hair never stood a chance against summer humidity. A friend suggested trying out Color Wow's Dream Coat Supernatural Spray ($20, originally $28), and after reading so many great reviews, I felt a slight glimmer of hope.
The Color Wow Dream Coat Supernatural Spray is supposed to act as a mini keratin treatment in a bottle, creating smooth and frizz-free hair with a silky-soft, glass-like, high-shine finish. It contains an anti-humidity complex that does it all. It's supposed to block humidity and prevent frizz, double as a heat protectant, and even act as a water-repellent for your hair. The cherry on top? The benefits are supposed to last up to three to four shampoos.
I initially tried the Color Wow Dream Coat Supernatural Spray while getting ready for an outdoor graduation party, and it had just rained. Luckily for me, my hair stayed sleek and smooth the whole night. In fact, my hair pretty much looked like I had just styled it. However, I wanted to put this to the ultimate test, handling the humidity and the heat of Miami, and it passed with flying colors. It's currently 30 percent off for Amazon Prime Day, so make sure you stock up ASAP, because the sale only lasts through July 12.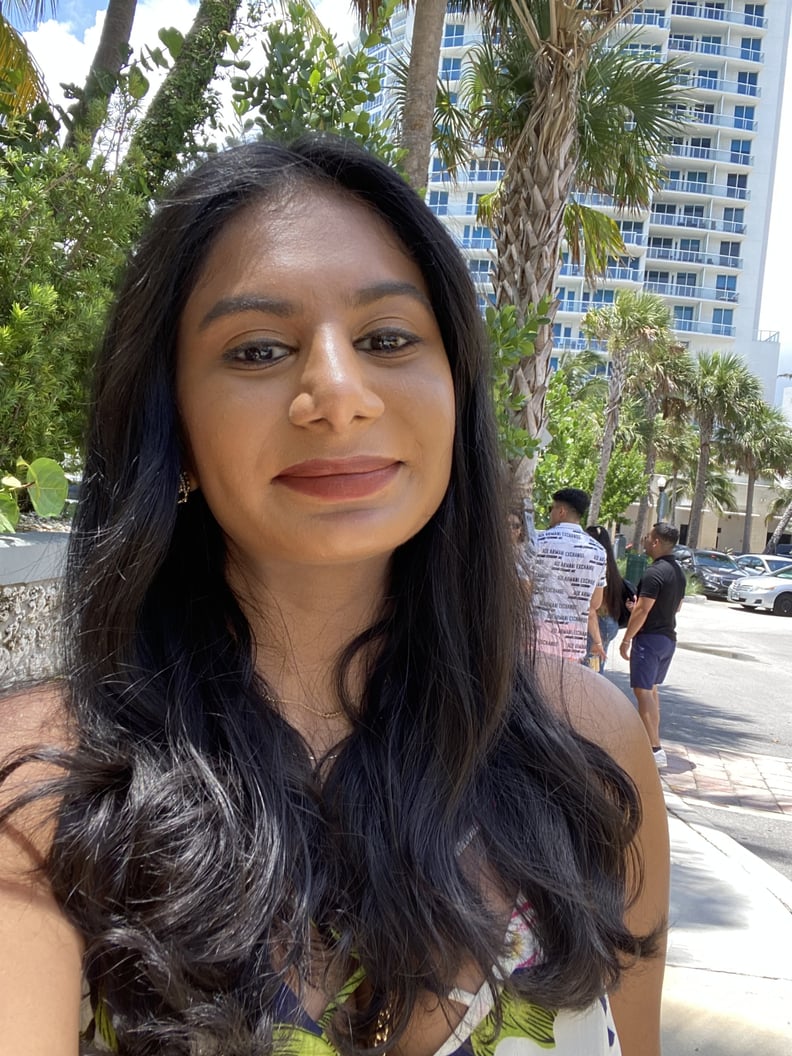 Color Wow Dream Coat Supernatural Spray
After washing my hair with my usual shampoo and conditioner, I towel dried my hair and sectioned it off to liberally apply the spray. The Color Wow Dream Coat Supernatural Spray is very lightweight and did not weigh my hair down. In fact, it didn't even feel like I had any product in my hair. However, for the product to work, you have to heat style and blow-dry your hair. The formula activates with heat. Once I styled my hair accordingly, I went about my day roaming the sunny streets and beautiful beaches of Miami.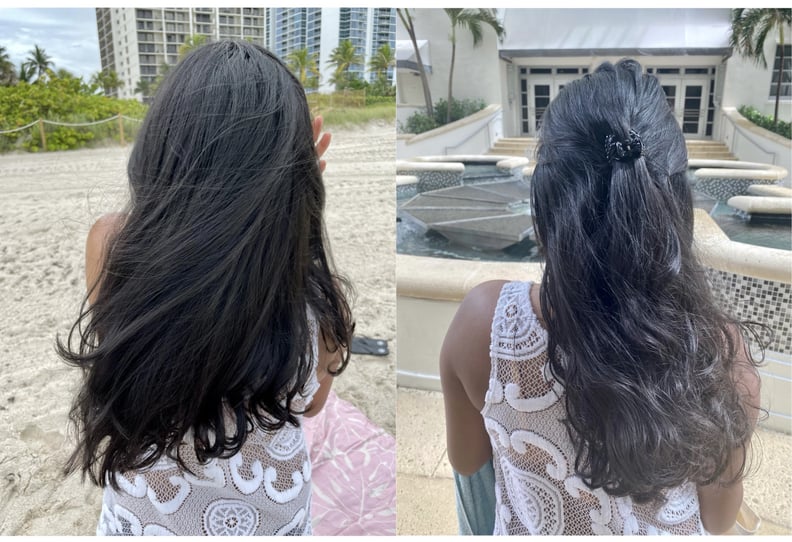 Color Wow Dream Coat Supernatural Spray
The next day, I put the Color Wow Dream Coat Supernatural Spray to the test at the beach, where it was drizzling on and off. On the left is my second-day hair with the wind aggressively blowing it all over the place. There was no frizz, yet my hair still had volume and bounce. On the right, not only did my hair endure on and off drizzles but also, a good splash from a crystal blue wave. Usually, my hair would turn into a giant, frizzy poof, but now, it just became a wavier with no frizz whatsoever. I was so pleasantly shocked at the results.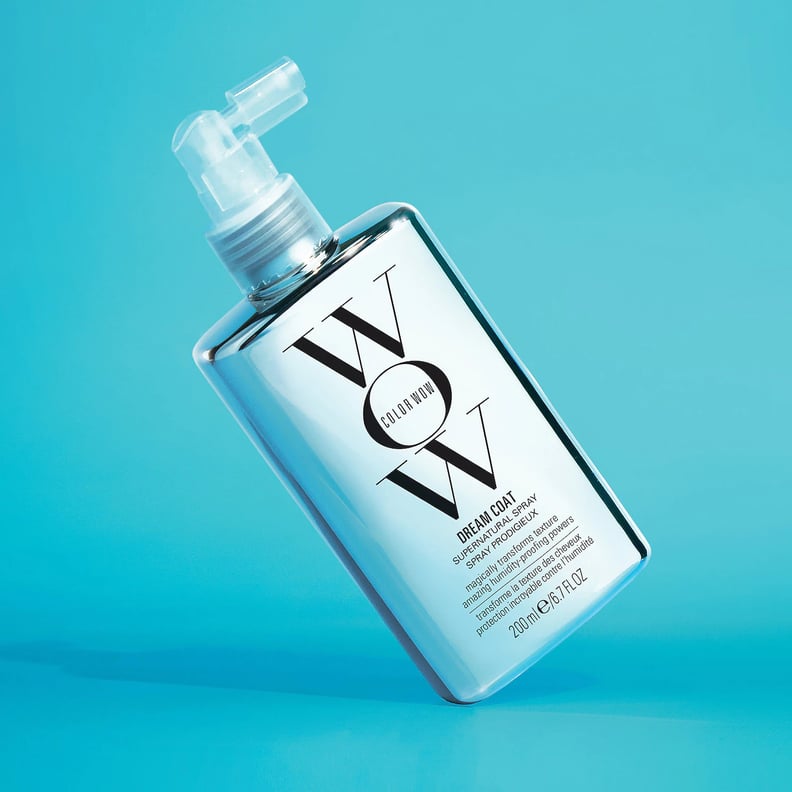 Color Wow Dream Coat Supernatural Spray