Color Wow Xtra Large Bombshell Volumizer Review With Photos
Celebrity Hairstylists Swear By This $26 Volumizing Spray, So I Put It to the Test
As POPSUGAR editors, we independently select and write about stuff we love and think you'll like too. If you buy a product we have recommended, we may receive affiliate commission, which in turn supports our work.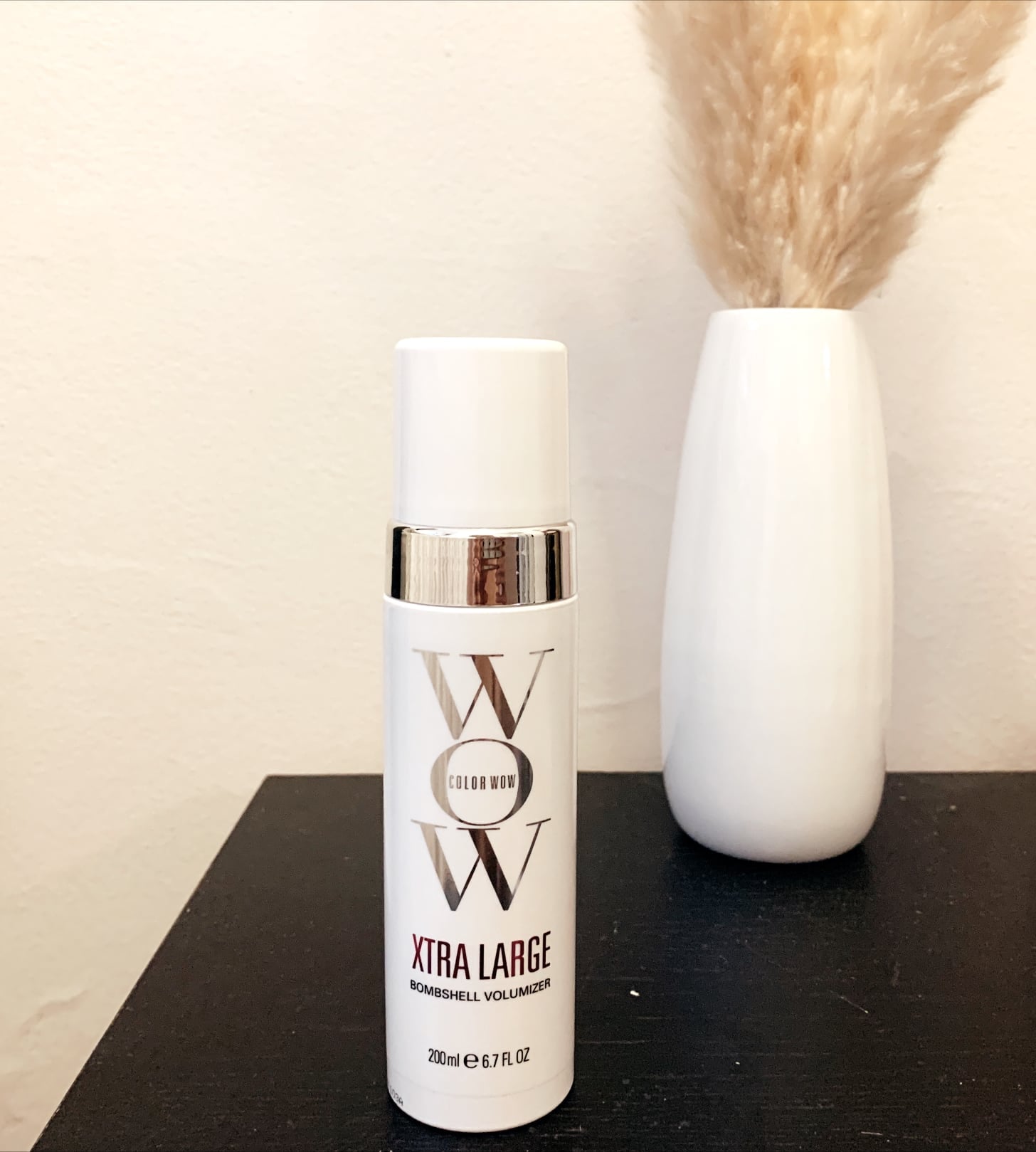 If there was a god of hair care, it would be Chris Appleton. The celebrity hairstylist is a master of his craft, and as a lifelong beauty aficionado, you can say I'm an avid believer in the products and tactics he uses to make his clients look red-carpet-ready. As not only one of Appleton's biggest fans, but also as someone with extremely fine, flat, and brittle hair, I've taken his tips to heart in hopes that one day my hair will look as voluminous and healthy as his many celebrity regulars.
In my efforts to accomplish this, I've tried some of his most-touted products, only to find that my hair is much less receiving than say, J Lo's. Because my hair is so thin, I usually stray away from adding too many additional products to my routine in fear of weighing it down. I usually just shampoo and condition, add a dollop of argan oil, and a spritz of leave-in conditioner, and call it quits after that. I've always dreamed of having voluminous hair, but after attempting to use sticky foams and greasy sprays, I've been hesitant to add others to my "To Try" list. That is, until I saw Appleton using ColorWow Xtra Large Bombshell Volumizer ($26).
This product caught my attention because of one single word on the bottle: lightweight. The blend of ingredients are minimal, featuring bamboo that, according to the brand, "mimics a raised outer cuticle layer but leaves hair's essential cuticle layer smooth, intact, and hydrated." While we can't confirm if that's true, I do know that most thickening products use alcohol and salt to create volume in the hair, so this water-like foam feels like a welcome change, given that my hair is also dry.
Prior to trying out the volumizing spray, my hair usually looks a little something like this if it's not in my signature ponytail: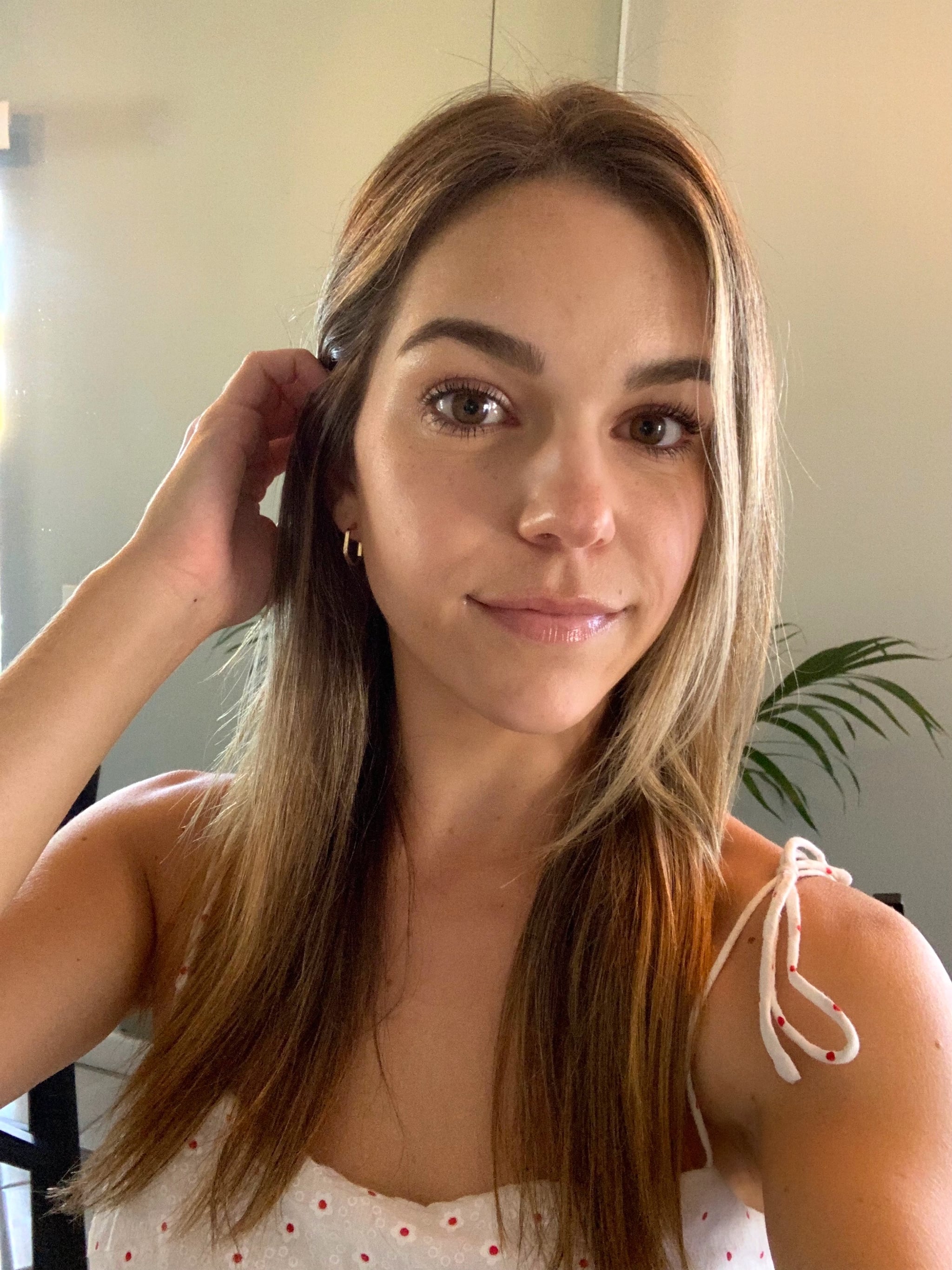 It's relatively fine and flat, but I can achieve some volume by adding some dry shampoo or hairspray to my roots. The main downside to that is it weighs down my hair after about a day, so I have to shower to make my scalp feel clean again.
Cue trying out the new product: after a quick shower using my the Ouai Fine Hair shampoo and conditioner, I towel-dried my hair and added three pumps of foam to the palms of my hands. I rubbed the foam between them, and applied it starting from the top of my scalp down to the ends, making sure I covered my whole head with the product. I brushed it through my hair, and blow-dried as usual. The results? Observe: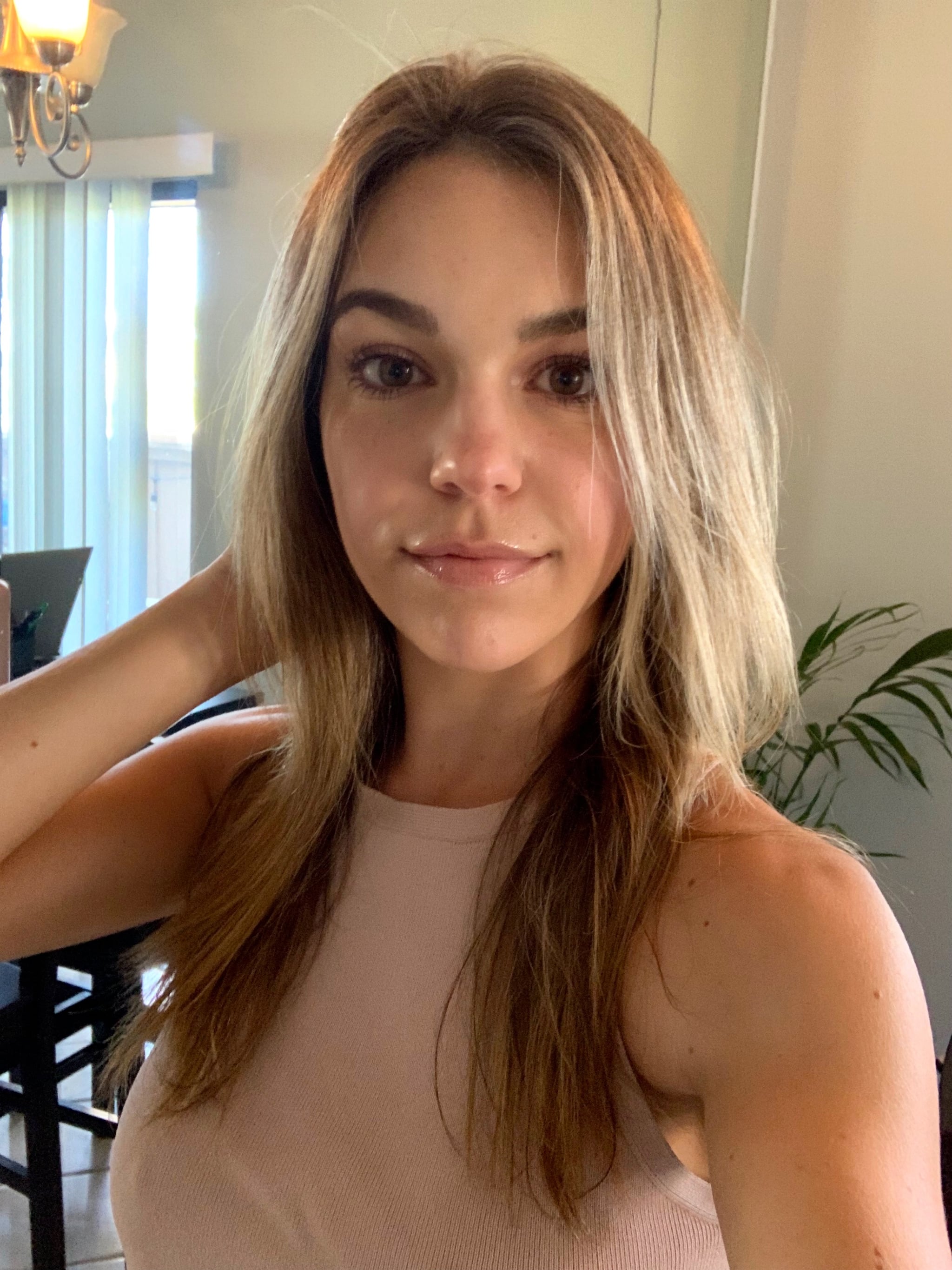 As you can see, this volumizing spray has given my hair, as well as my whole look, new life, and it doesn't weigh it down in the slightest. The only downside is that the formula made my hair a little sticky right after application, so I would recommend blow-drying your hair while working with it to keep it soft.
While it might take me more than just one Chris Appleton-approved product to achieve J Lo-like results, I must say that I'm on the right track. If you're looking for the same head-turning results, remember that love don't cost a thing — but if it did, volumized hair is worth every penny.
Rating:
Image Source: POPSUGAR Photography / Lauren Harano