Hairstylist's Tip For Copying Kim Kardashian's "Glass Hair"
Mesmerized by Kim Kardashian's "Glass Hair"? Her Hairstylist Shares How to Copy It
As POPSUGAR editors, we independently select and write about stuff we love and think you'll like too. If you buy a product we have recommended, we may receive affiliate commission, which in turn supports our work.
Gather 'round, folks, because Chris Appleton is letting us in on a little secret. The celebrity hairstylist (or, rather, "transformationalist," as Kim Kardashian calls him) stopped by The Drew Barrymore Show on March 29 and shared how he achieves Kardashian's so-called "glass hair," aka the pin-straight, lusciously shiny style she often wears when her hair is super short. The main product he uses is Color Wow's Dream Coat ($28), a spray that helps combat humidity-induced frizz.
"It's a transformative prep to the hair," Appleton told Barrymore on her talk show. "You put it on wet hair, and it basically changes the whole texture of hair once it's dried. It also has a waterproof technology, so it has a sealant against any water or humidity. Everyone knows that's the worst thing — you do your hair, you go outside, and the weather changes it." Yep, we've definitely been there.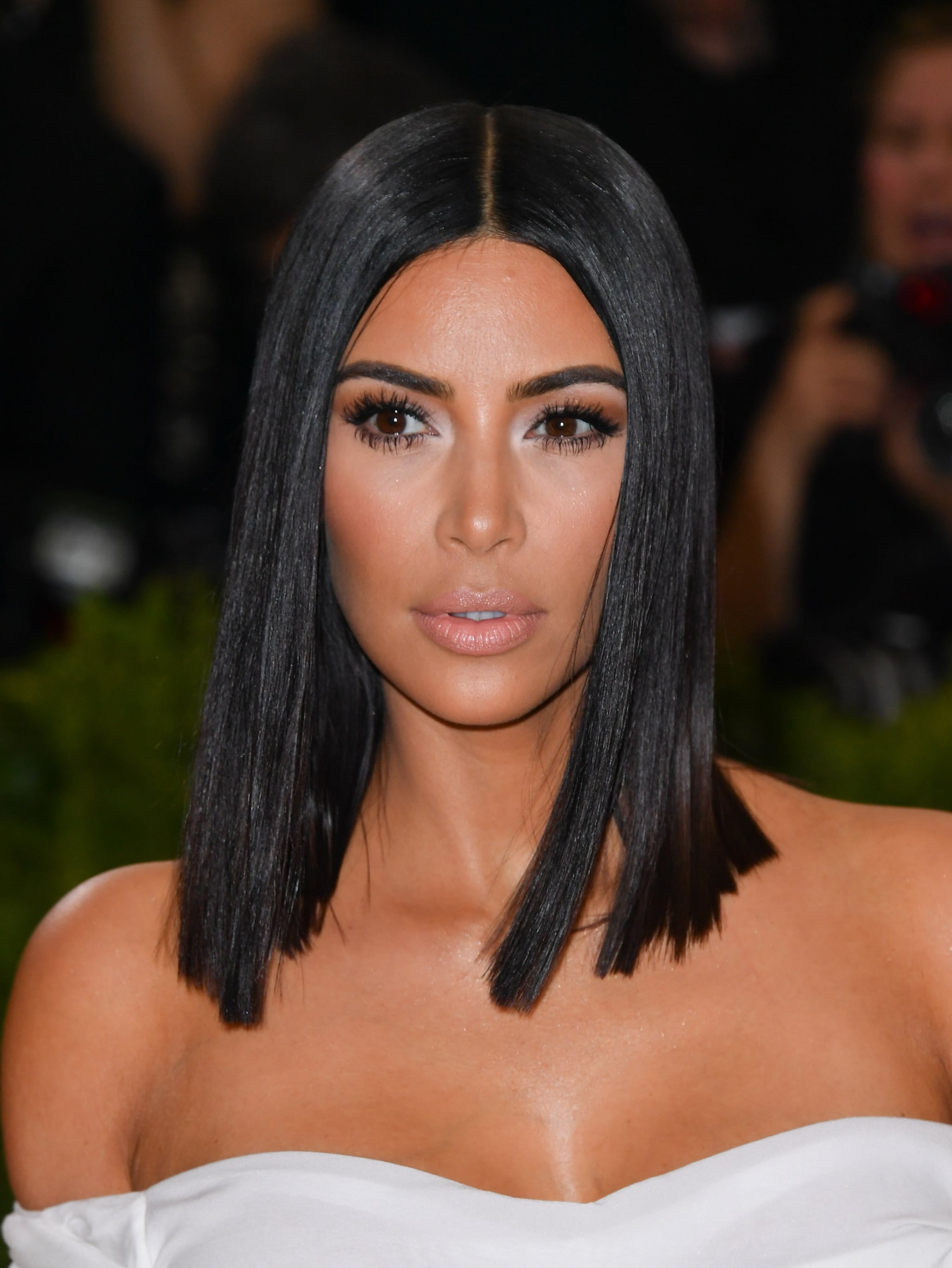 Image Source: Getty / George Pimentel / WireImage
If you have been thinking about getting a bob this year and want to mimic Kardashian's slick and mirror-like style, scoop up a bottle of Appleton's go-to spray below, then check out the hydrating hair mask he just launched with the brand. To be fair, we'd be willing to purchase pretty much any product he recommends with that British accent of his.