There's something about fall that makes people want to switch things up, and there's no better way to do that than with a new hairstyle. If you're craving a little seasonal change, the new "curtain cut" haircut trend may just satisfy that itch. It's sharp, polished, and effortlessly cool — just the kind of hairstyle you want for fall.
Originally coined by celebrity hairstylist and Evo Hair brand ambassador Tom Smith in a TikTok video, the curtain cut puts a twist on the ever-popular bob haircut and is best suited for those with mid-length hair. "The idea here is that we're adding a very long frame to the face, so we're moving away from some of that softness that we saw with bottleneck bangs earlier this year," he says.
Keep reading to learn more about the curtain cut, then scroll to see some of our favorite takes on the trend, below.
What Is a Curtain Cut?
The curtain cut is a one-length haircut that falls at bob or lob length, hitting anywhere between the chin and the shoulders. It features sharp, blunt ends without any layers. "What makes it a curtain cut is the kind of symmetry and the tucking under and forward at the front," says Smith. This specific shape paired with the uniform length distinguishes it between an angled or inverted bob, which features hair that's shorter in the back and longer in the front.
If you're considering getting a curtain cut, Smith advises on exactly what you should ask for at the salon. "First decide how bold you want to go with the length — or ask your stylist to recommend what will best suit your face," says Smith. As we said, you can go short with a chin-grazing bob or longer with a lob that brushes the tops of your shoulders. "Then ask for a blunt, one-length line at the desired length, with a middle part," he says. Once you have the cut, it's all about the way you style it.
How to Style a Curtain Cut
Once you have your blunt, one-length lob or bob haircut, "the rest is down to styling — a gentle tuck under and forward gives the characteristic curtain element," says Smith.
Here's how to get the look: start by parting your freshly washed hair down the middle and blow-drying it in a downward motion. "Use a soft paddle brush to help you," says Smith. "If you're confident blow-drying with a round brush when the hair is almost completely dry, use a small ceramic round brush — I love Evo's Hank Ceramic Vented Radial Brush ($35) — to tuck the ends under and toward your face."
However, if you're not the most skilled with a round brush, you can use your straightener to get the same look and curve your ends under. We like the Ghd Platinum+ Styler 1" Flat Iron ($279).
Get inspiration for fall's curtain cut trend ahead.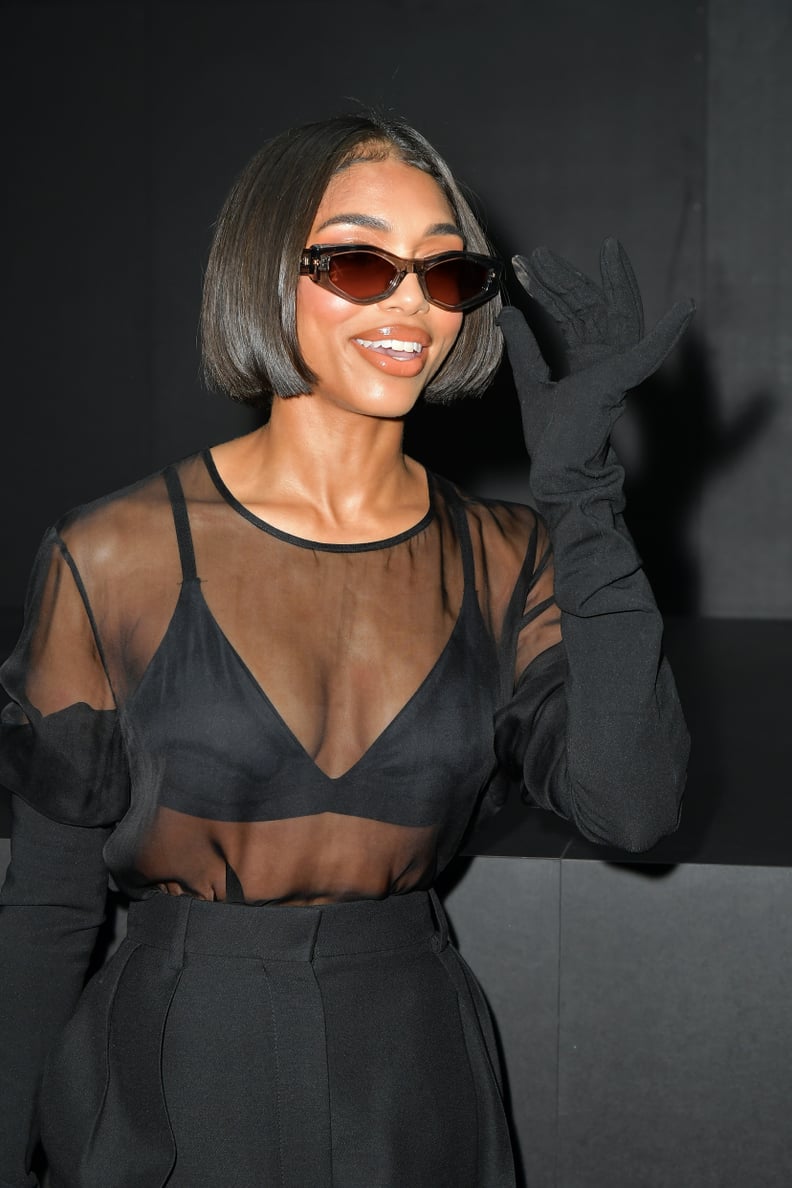 Bob Curtain Cut
Lori Harvey recently gave her bob haircut a "curtain" makeover by curving the ends inward toward her chin.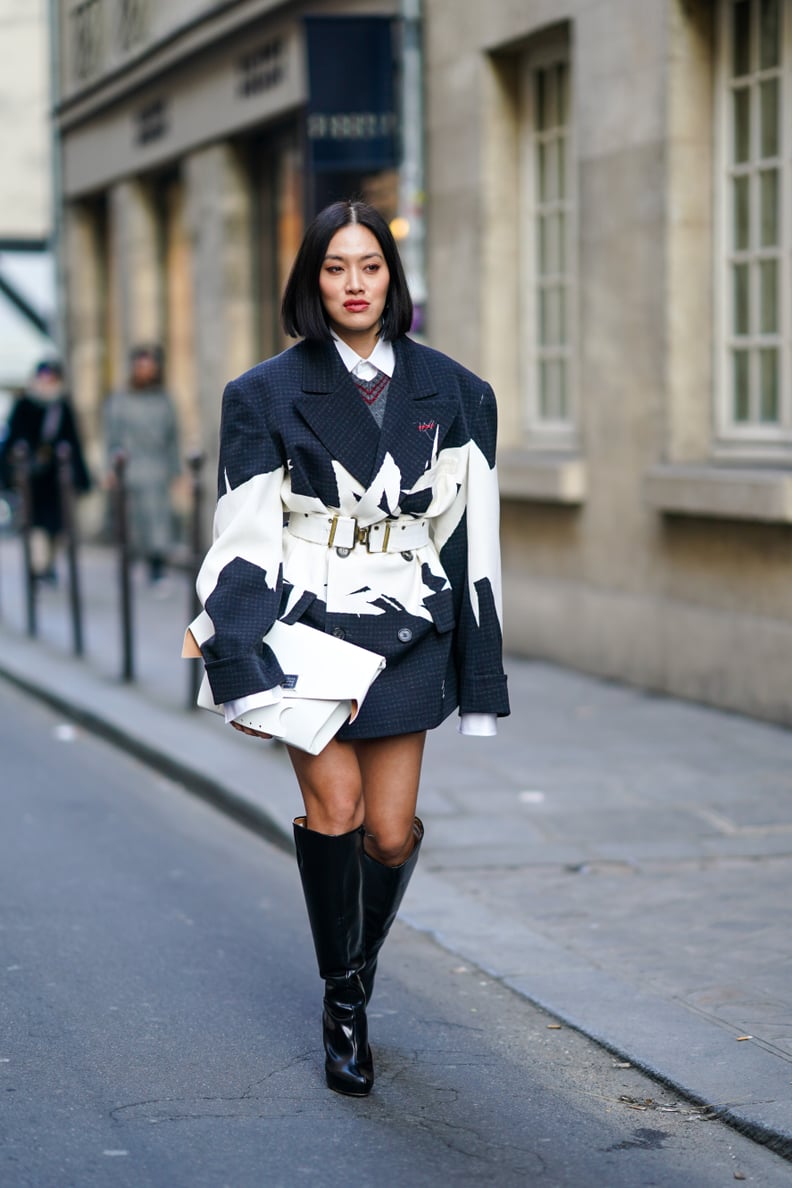 Lob Curtain Cut
This curtain cut hits at lob-length and falls just past the chin.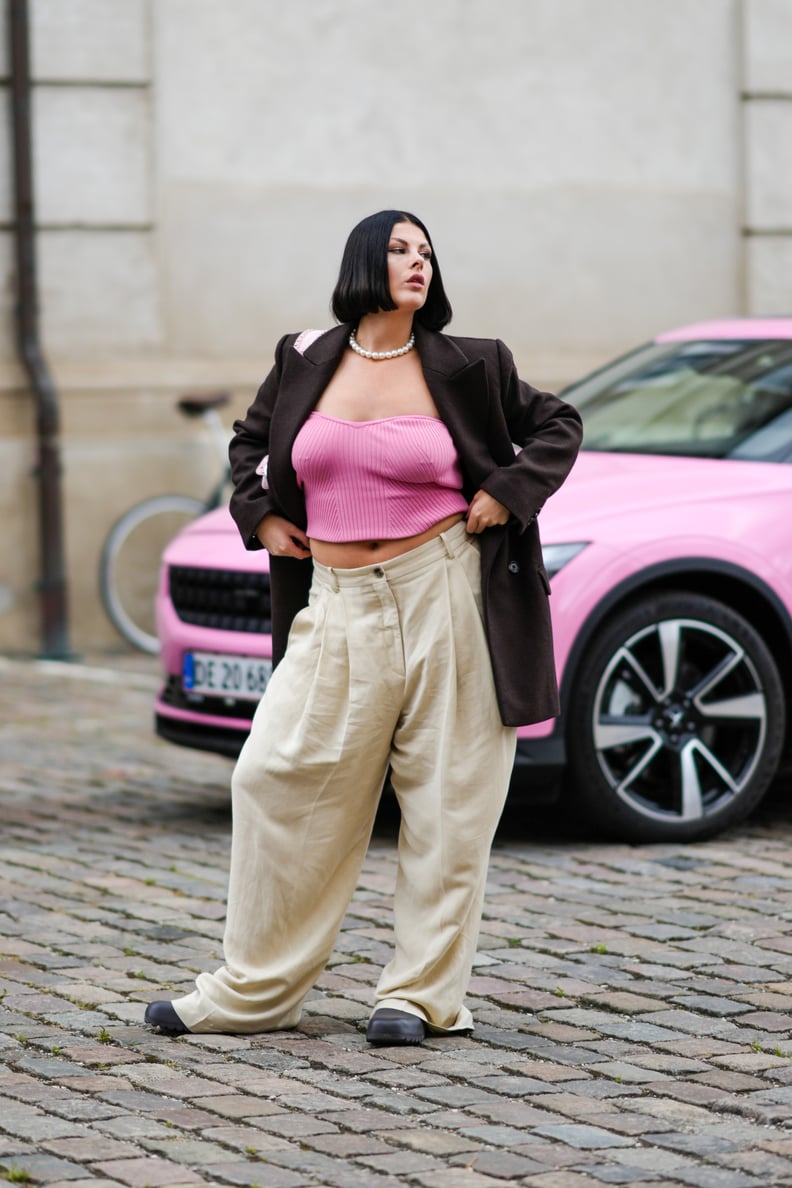 Classic Curtain Cut
This is a classic example of a curtain cut with blunt, curved ends.
Long Curtain Cut
This curtain cut lob grazes the tops of the shoulders and is a great option for anyone looking for a longer version of the hairstyle.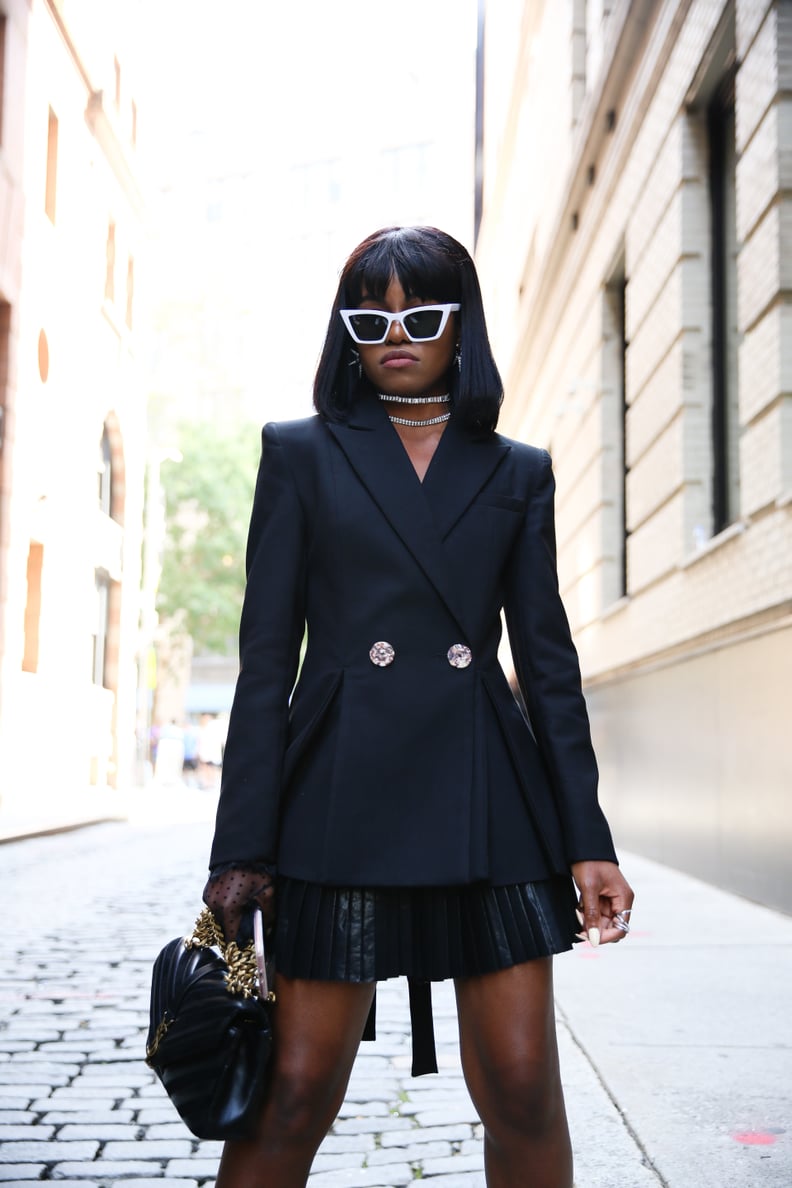 Curtain Cut With Curtain Bangs
Blunt bangs add an extra touch of personality to a curtain cut hairstyle.