David Yi Wants to Redefine Masculinity and "Beauty Beyond the Binary"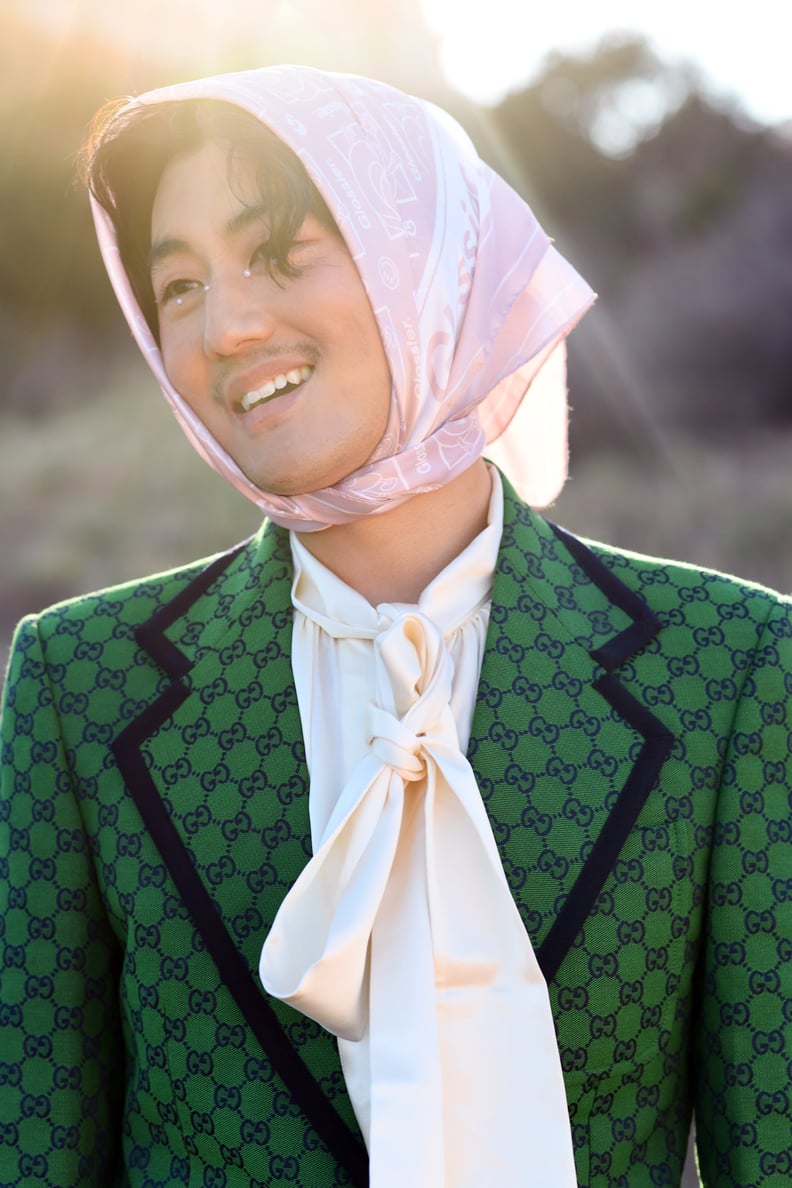 Chad Chisholm Courtesy of David Yi
Chad Chisholm Courtesy of David Yi
Too often, the best beauty stories go Untold, solely based on a person's skin color, religion, gender expression, disability, or socioeconomic status. Here, we're passing the mic to some of the most ambitious and talented voices in the industry so they can share, in their own words, the remarkable story of how they came to be — and how they're using beauty to change the world for the better. Up next: David Yi, beauty editor, founder of the publication Very Good Light and the skin-care brand Good Light, and author of the book "Pretty Boys."
I never saw myself in the beauty industry, in media, or in television. Growing up in Colorado Springs, I've always felt less than and invisible because I'm Asian American, which is why I became a journalist and storyteller. I moved to New York City because I wanted to see my people in the media. Traditionally, Asian people have been portrayed in a very specific way — men have been portrayed as emasculated and women have been the opposite, hyper-sexualized. I felt like it was my duty to help tell our stories.
My first job was at People magazine, then I was at Entertainment Weekly, and then at the New York Daily News, where I was in fashion. Throughout it all, beauty was still something at the forefront of my mind. It's what allowed me to go through all of my adversities, and my pain, and the traumas of life. It's that five minutes in the morning and that five minutes at night where you could just hug your face and be intimate with yourself and come to terms with who you are. That's what really transformed me.
I never felt welcomed in either — I've always felt displaced while shopping for beauty, as if I didn't belong there.
At my last job at Mashable, where I launched fashion and beauty, I did a very transformative story about 11 trans teenagers and it really opened my eyes. This was back in 2015, and I realized that was what I wanted to do — I wanted to tell stories about beauty beyond the binary. I wanted to tell stories beyond our definitions of what beauty is, which is normally from a straight cis white westernized lens. I wanted to see people who look like me — who look like my community — so I launched Very Good Light in 2016 and it was all about beauty from all spectrums and redefining masculinity.
I always had it in mind that I wanted to create a beauty brand that is inclusive of all folks. Gender has no place in beauty — cosmetics have no gender identity. Beauty is for power and to express yourself, and yet, if you walk down the aisle of any Target or CVS, it's very gendered. One section is hyper-masculine and the other section is hyper-feminine. One section is grooming and it has beautiful bearded men. The other section is so different — it's hyper-feminine with mostly women or fem-presenting men and it's for makeup. It was a disorienting thing for me because I'm someone who shaves, so I go to that hyper-masculine section, and someone who likes to beat their face, so I go to the hyper-feminine section too. But I never felt welcomed in either — I've always felt displaced while shopping for beauty as if I didn't belong there.
There are genderless brands, but there aren't enough brands that stand for gender inclusivity. The LGBTQA community, people from all walks of life, have fought and some have died for gender recognition. It's so important to them. I never want to mitigate someone's long-fought-for identity. I want to celebrate gender in all spectrums and be inclusive and affirming. That's how I came up with the idea for my skin-care brand. I want Good Light to be a beacon of light where people can feel that they're included, finally, in the beauty industry. We are all human and we all want to feel beautiful. Through beauty we find power.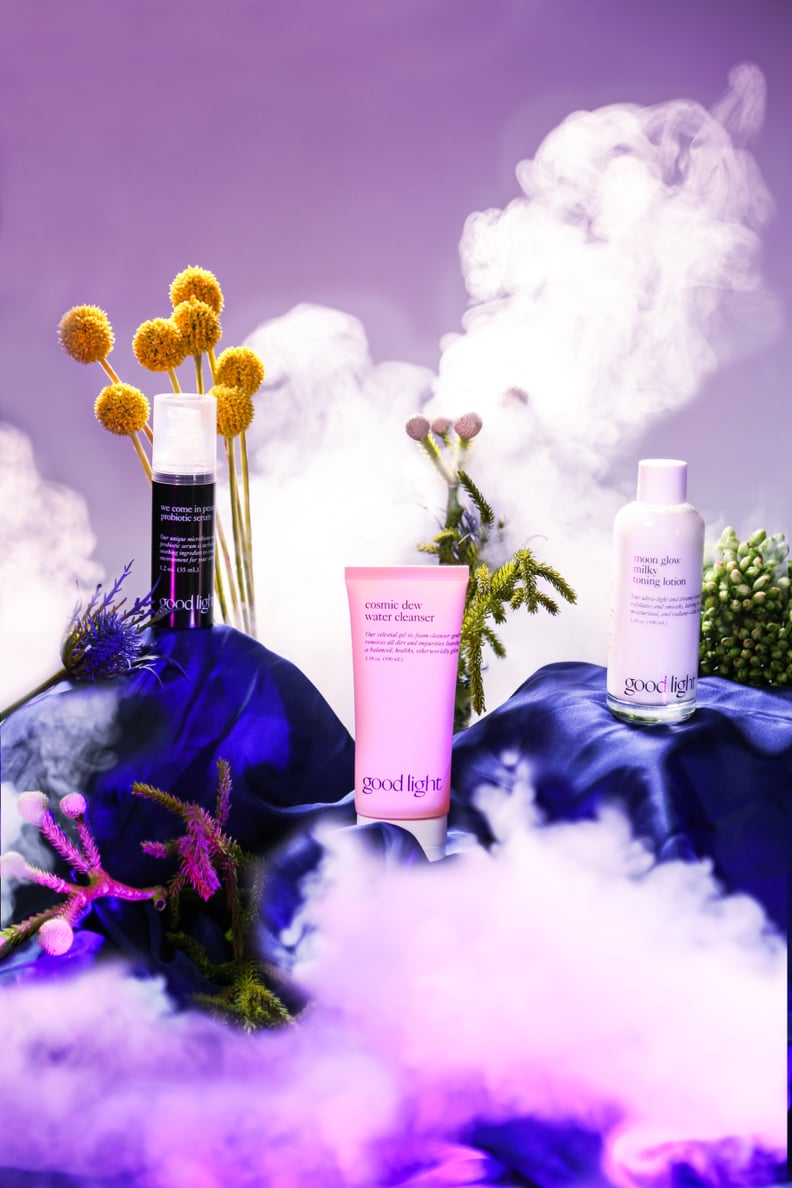 It was very difficult at first, though, to get people behind this mission. Although we live in a world where there are a lot of allies, I still think that some people can't wrap their heads around a new generation, especially Gen Z, having a more expansive view of the world and their identity. It was really difficult to persuade people that this is something that's only getting bigger and bigger. But the most rewarding part has been seeing how transformative our products have been for people. Even if it's just one person who we can change — who feels included in the conversation, or who feels seen, or who's had results with our products — that makes me feel so rewarded.
We are all human and we all want to feel beautiful. Through beauty we find power.
I believe in the power of the universe and doing things in your power to change the world for good. When you feel you have a higher calling and when you have a higher purpose, that's what drives you and that's what motivates you to continue. When it came to anonymously launching Biden Beauty in September of 2020, it was kind of a moment for me to help society change. I wanted to do everything in my power so the future generations could have a better life under a new administration.
When it comes to my book that comes out on June 22, "Pretty Boys," it's all about validating people's lived experiences, understanding that pretty has never been on the gender binary, and men and mass-identifying folks have always empowered themselves with beauty. No matter what I'm working on, it's always about the greater purpose of inclusion — that allows me to feel fulfilled and gets me out of bed every day.
It's been so fascinating for me to see the beauty industry evolve over the years — the industry is at the forefront of the diversity, equity, and inclusion conversation and I think the beauty industry can change the way. Because beauty has always been about diversity — we've always seen LGBTQA folks at the forefront of beauty as trailblazers. Just in the last five years, it's been amazing to see different gender identities now being included and normalized within beauty. It's a great thing to see people expressing themselves the way they want to, but I also think that there's a long way to go.
We still see a lot of brands being performative in their actions. To improve, we can't just fetishize people's lived experiences. We can't just say, "Oh, it's Asian American heritage month so we're going to put Asians in our campaign." Why don't you allow them to tell their stories every single day of the year? Same with Black Lives Matter. Why is it that we have only a single month to talking about these stories? Change comes from within and I'm really looking forward to the future because I do think that brands are trying hard.
I want to stay the course and truly find the purpose of myself and why I exist, which I do believe it's to uplift people and to showcase the beauty of diversity and inclusion through that storytelling.