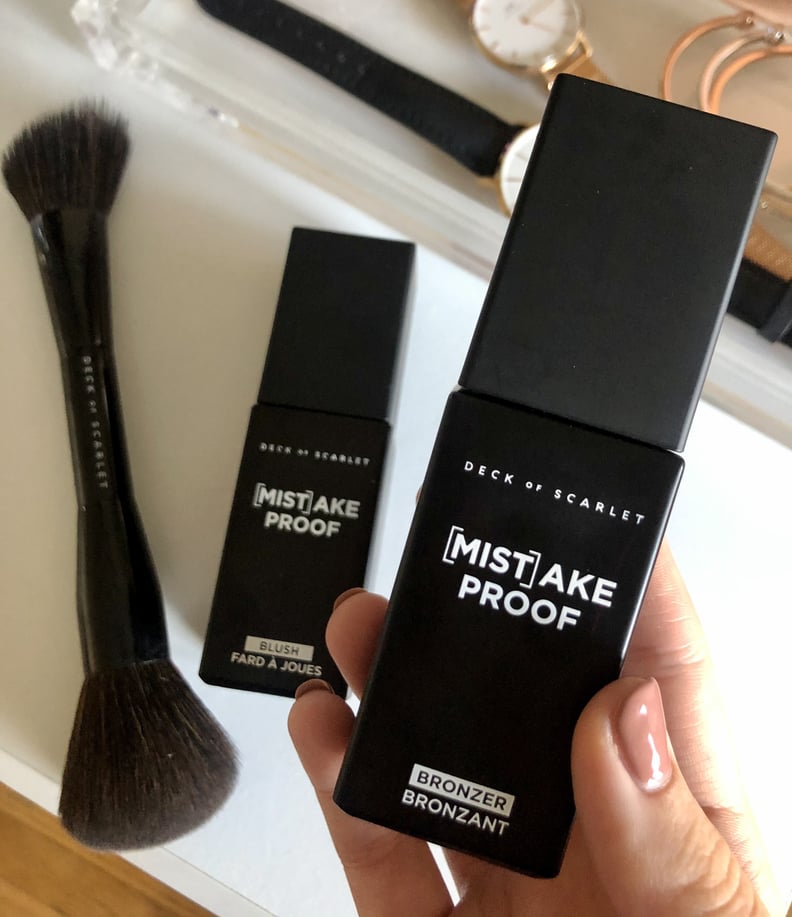 POPSUGAR Photography | Jessica Harrington
As POPSUGAR editors, we independently select and write about stuff we love and think you'll like too. If you buy a product we have recommended, we may receive affiliate commission, which in turn supports our work.
Things that I'm used to in a spray formula: sunscreen, setting spray, hair products. Things that I'm not used to in a spray formula: bronzer. But, don't knock it till you try it, right? As a true Jersey-turned-New-York girl through and through, I love a good bronzer. I use one all year round (different shades depending on the season) and swear by it in my makeup look to make my complexion look warmer.
When a new bronzer enters the market I'm always down to try it, but it's often more of the same: powder. When the Deck of Scarlet Mistake Proof Bronzer hit my radar and I noticed that it was a spray, I'll admit I was a little intimidated — despite the name including "mistake proof." Something about a spray seemed so much harder to apply than a powder or cream formula, but I decided to give it a go.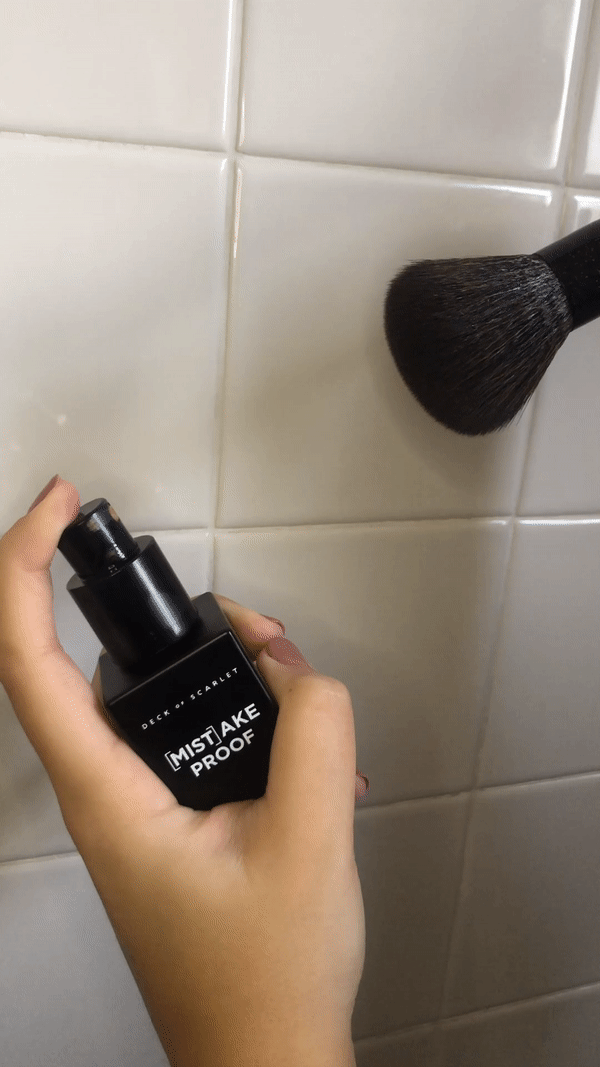 The Deck of Scarlet Mistake Proof Bronzer ($36) comes in a small black spray bottle and the instructions say to, "Shake vigorously: like a bottle of champagne in a music video," and spray directly onto a makeup brush or sponge. So I did. Using the Deck of Scarlet Double Take Face Brush ($32) and the bronzer shade Illicit, I applied two pumps to the large end of the brush and just went for it.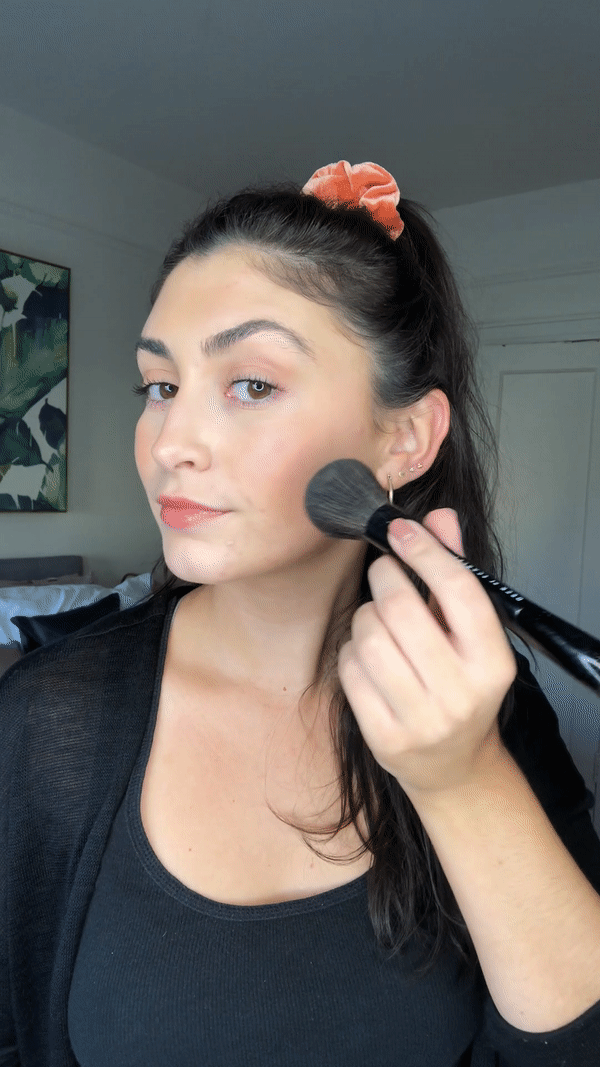 Because the formula is a liquid, it swipes onto the skin fairly pigmented at first but after blending (and blending, and blending. . .) onto my cheeks, along my jaw, and on my temples, I was left with a natural-looking bronzed glow. (At the risk of sounding like I'm glorifying tanning without sunscreen I won't say sun-kissed, but it was kind of like that.) The spray bronzer doesn't streak or look patchy and dries to a nice soft finish. The formula is very forgiving — more forgiving than some powder or creams that I've tried — and doesn't go on too heavy with one application so you can build up the color.
My one disclaimer is that the step where you spray the bronzer onto your brush can get a little messy. It's no big deal, but I recommend doing it over the bathroom sink so that you can wipe away any falling residue.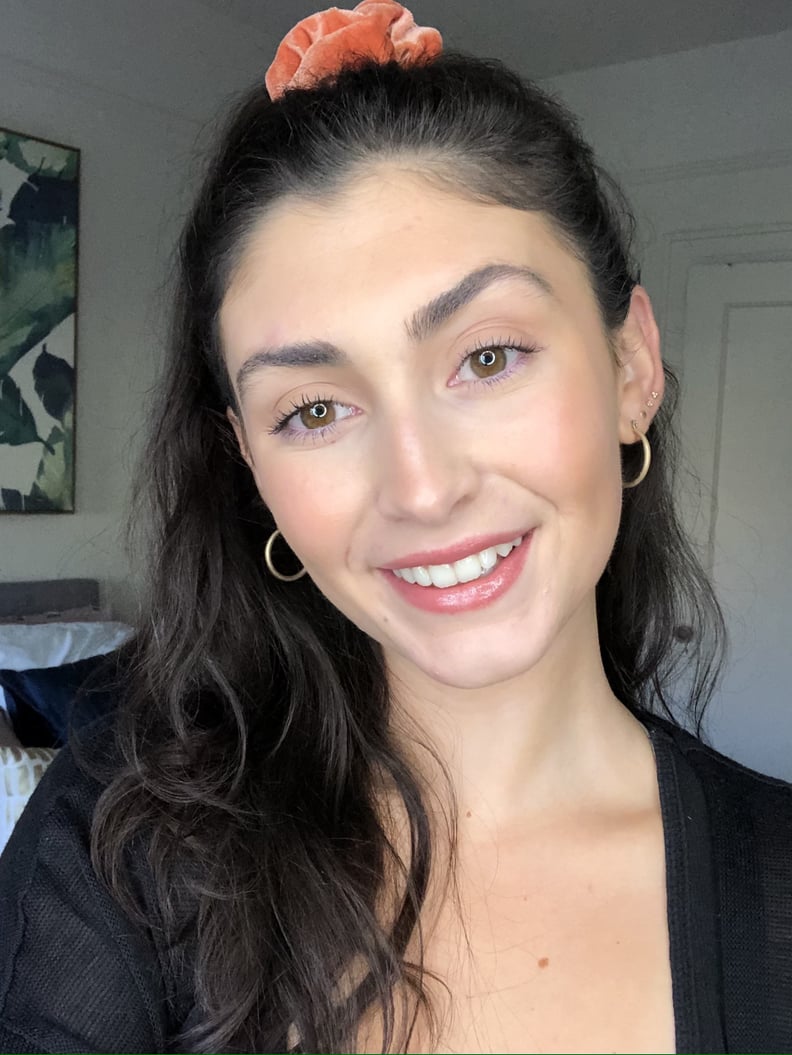 Deck of Scarlet also makes a Mistake Proof Blush ($36) that comes in six shades and I can confirm that it's great, too. Another important thing to note: all of the brand's products are 100 percent vegan, clean, and cruelty-free. Spray bronzer is a big yes for me.