Deck of Scarlet Mistake Proof Blush Review With Photos
A Self-Proclaimed Blush Expert Comes Across a Spray Blush; Chaos Ensues
As POPSUGAR editors, we independently select and write about stuff we love and think you'll like too. If you buy a product we have recommended, we may receive affiliate commission, which in turn supports our work.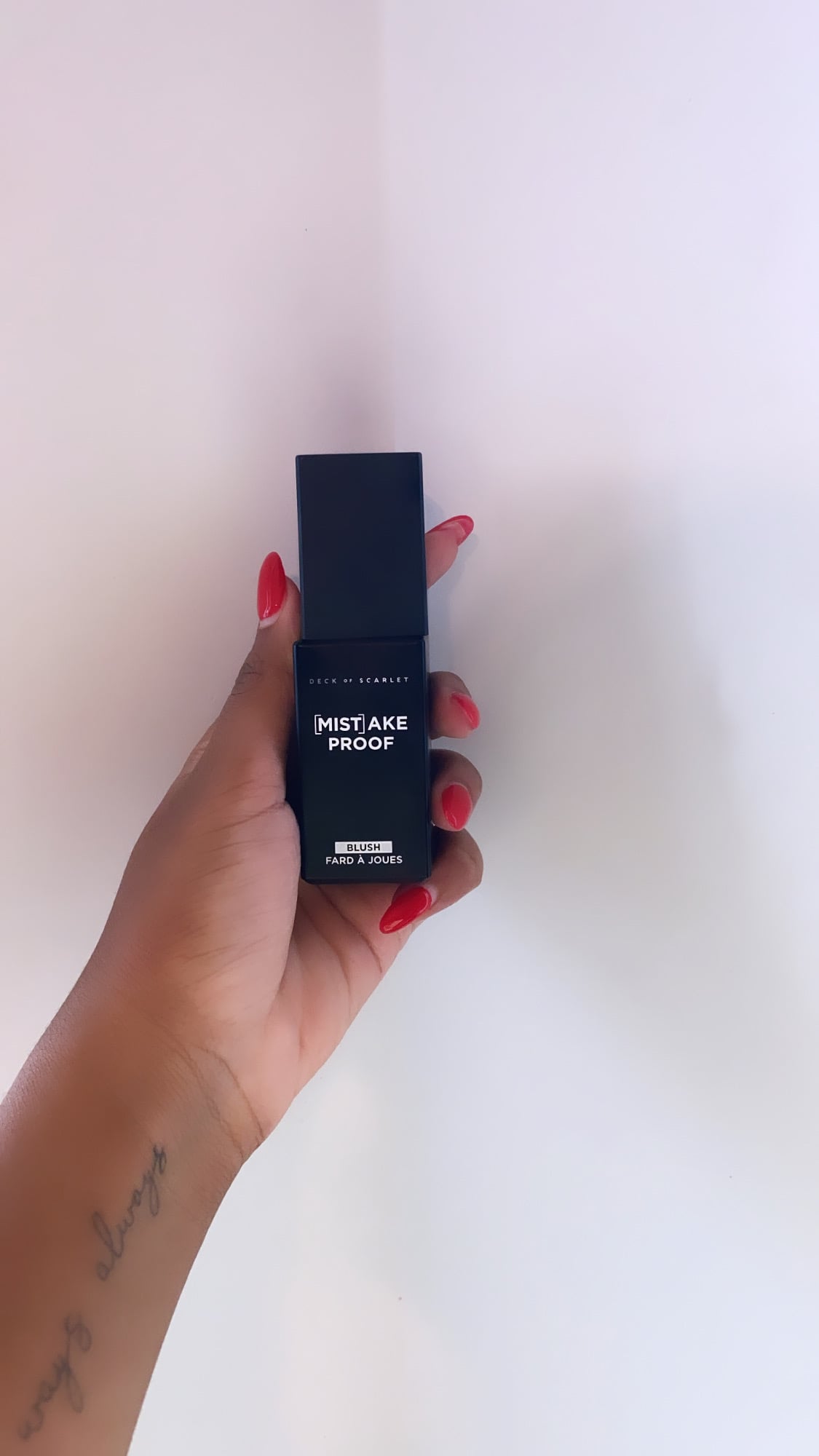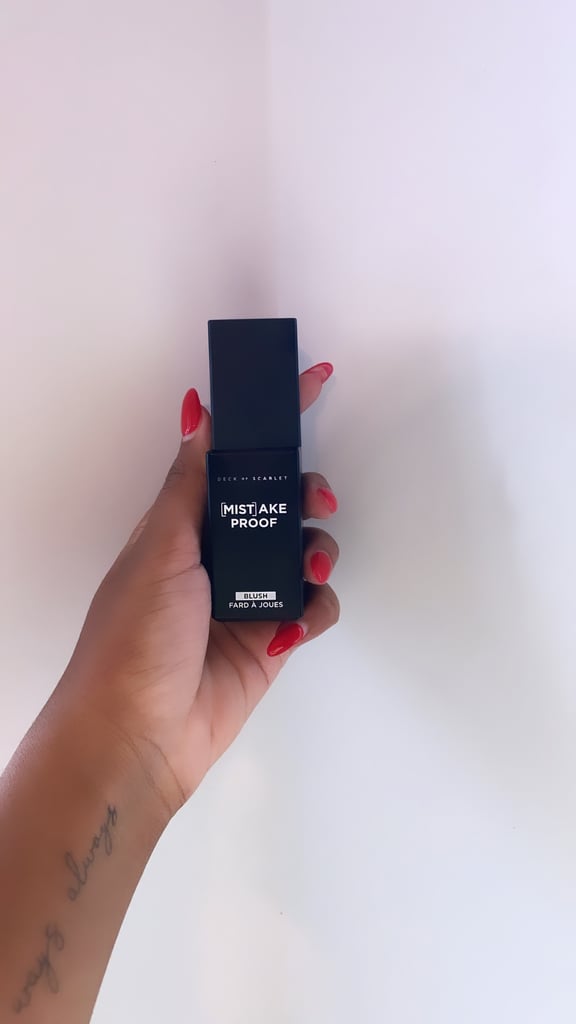 Blush is kind of my thing. I'm fully ashamed to admit the amount of blush products I own (it takes about three Ikea Alex Nine Drawers to store them all, so use your imagination). However, I take this to mean that I am very well-versed in the art of blush. I've come across every formulation possible, or so I'd thought, and I can suggest a product I think you will like within a few minutes of conversation.
So you can imagine how confused I was when I came across a formula that I had never seen before: a spray blush. Housed in a sleek, black container, Instagram users were spraying the blush onto a brush, then applying it to their faces. Enticed both by the chic packaging and the fact that it was a freaking spray blush, I had to give it a try.
The product turned out to be Deck of Scarlet's Mistake Proof Blush ($36). Unlike any other blush I've ever tried, this product comes in packaging that almost looks like a foundation bottle — pump and all — and when I shook it, I could hear the sound of a liquid product inside.
Out of the six available options, I chose the shade Shameless, a rosy brown. While they could definitely add a few colors to the collection for darker skin tones, I can appreciate this line's shade range, as it seems the brand created versions (one pigmented, one subtle) of three basic colors: brown, orange, and purple — staple blush shades worn across the skin-color spectrum.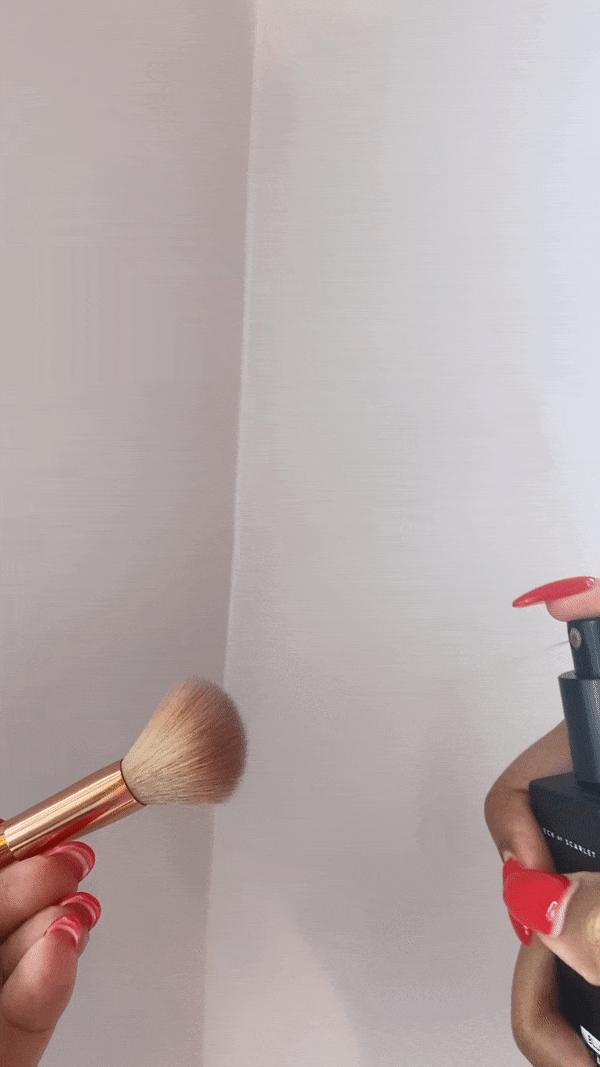 I tested the product two ways: using a makeup brush on my left cheek and spraying the product directly onto my right cheek.
I first applied the product by spraying it onto a brush, then using that to blend the color onto my face. The color was a perfect neutral rosy-brown shade — very much an everyday color for me. The product felt very wet on the skin, which surprised me because I was expecting something a little more lightweight, but it dried down to a soft matte finish. It left behind a light, dewy hint of color and blended perfectly on top of the concealer that I had on.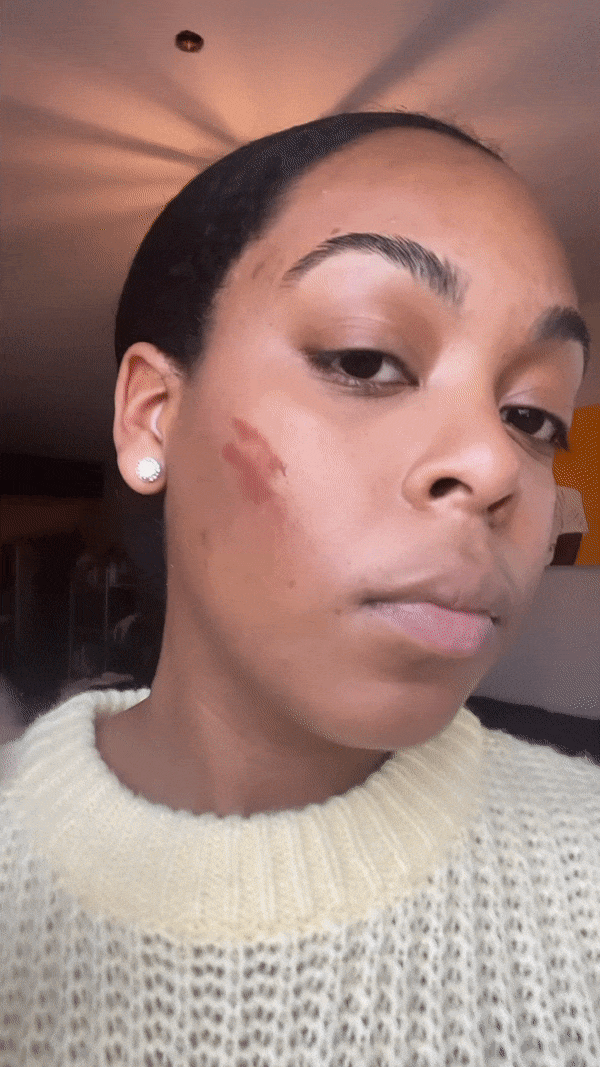 Then, I sprayed the blush directly onto my right cheek. Let me say very clearly: I do not recommend doing this. Not only did it mist out too much product to easily blend out, but also, while the majority of the color went to the intended area on my cheek, some of it went onto my lower cheekbone and even near my jaw area, making the application extremely messy.
I had to wipe off the blush from my lower cheek, which took off some of the makeup I had underneath, then I had to go back and blend out the extra blush from using the spray mechanism in the first place. It made the process much more tedious than it needed to be, so I only recommend spraying the product onto a brush and applying it to the face. (The soft matte finish is the same, for the record.)
While I did enjoy the blush and the color is divine, I will note that the formula lasted only a few hours before disappearing, so it's not exactly long lasting. The fact that it's a liquid blush does make the formula perfect for layering, so I'll be adding a complementary powder blush to make the color last a bit longer on the cheek.
All in all, if you want to try an innovative new mechanism of blush, it's worth a shot — just make sure that shot is not directly to your face or your white walls. (I was able to get it off, don't worry.)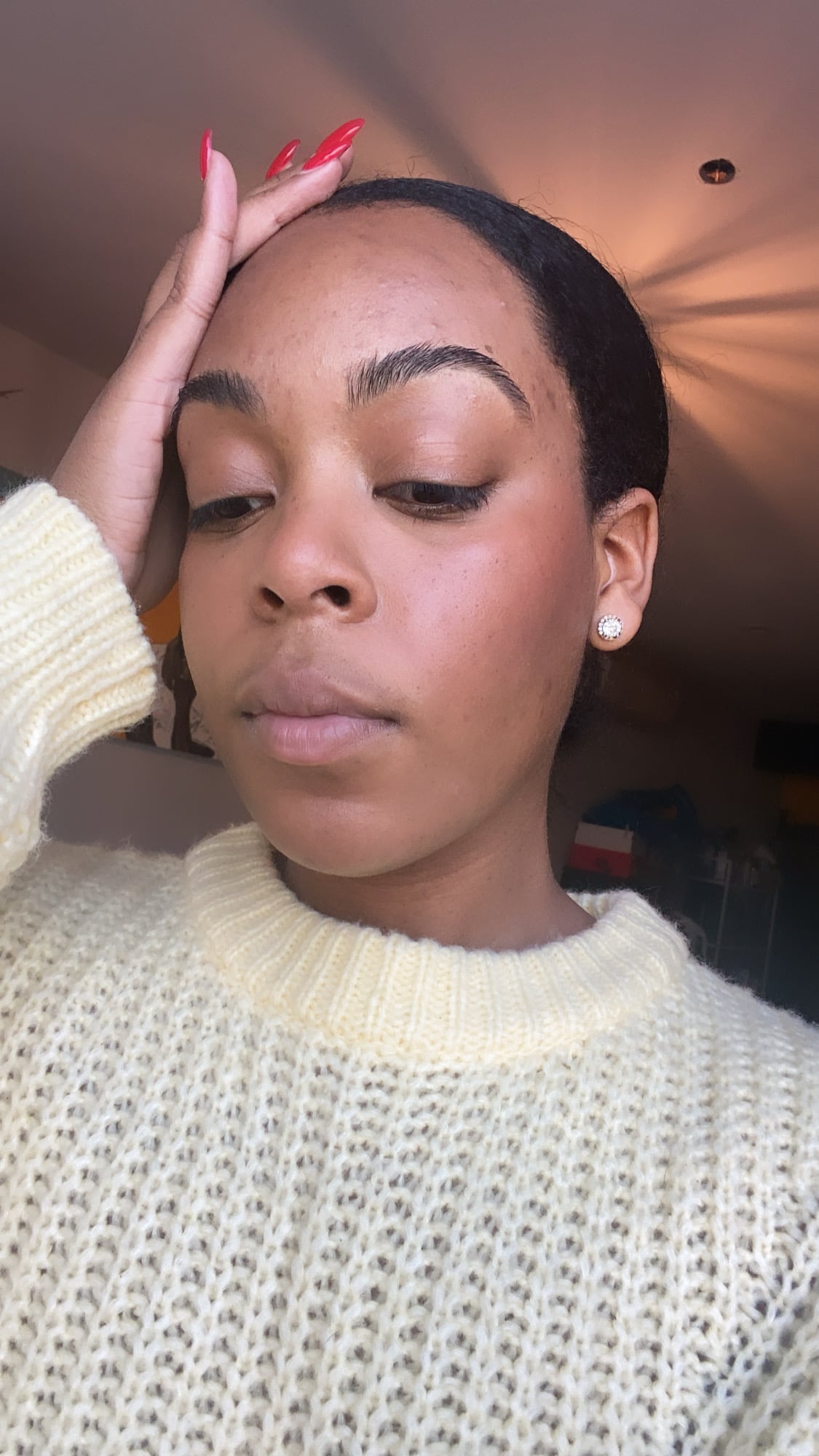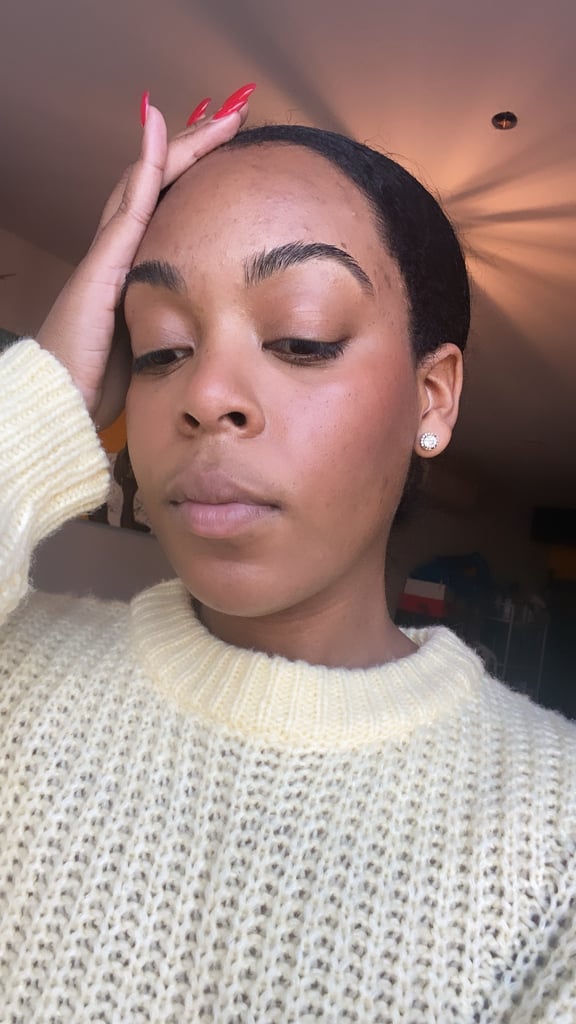 Rating:
Image Source: POPSUGAR Photography / Ariel Baker