Demi Lovato's Spiked Nails For the Holy Fvck Album Cover
Demi Lovato's Spiked Nails Perfectly Complement Their Red Latex Corset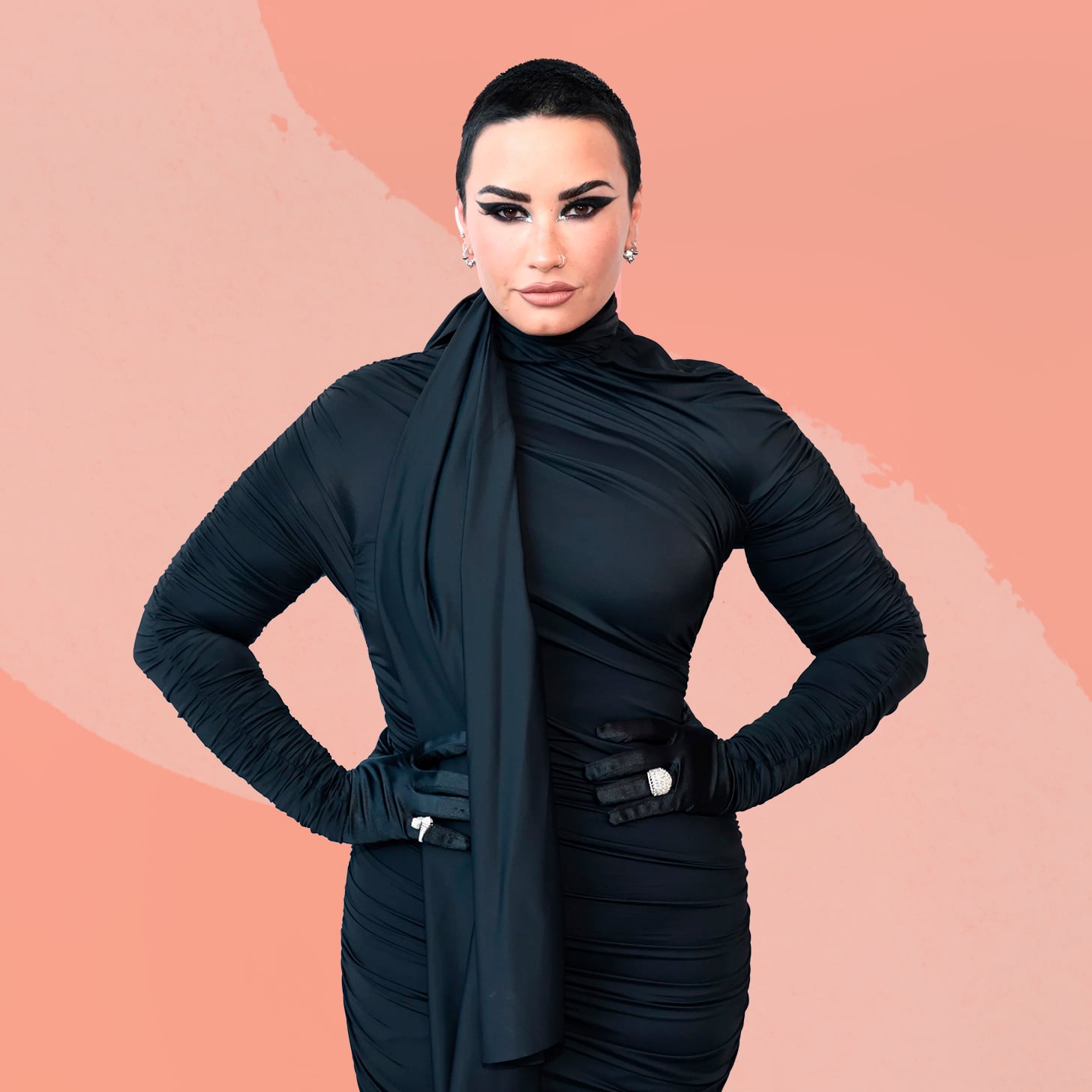 Image Source: Getty/Jamie McCarthy and Photo Illustration: Bonnie Mills
Demi Lovato put their manicure through hell for the cover of their upcoming album, "Holy Fvck." Lovato's manicurist Natalie Minerva, whose work has also been featured on HBO's "Euphoria," took spiked nails to a whole new level, adding inches of silver metal to the tips of the singer's fingers. Each of the black-lacquered nails, which Minerva displayed on Instagram, was equipped with different levels of spikes so that the end result looked deliberately inexact and perfectly alternative (if not extremely heavy).
The spiked nails provided the final touches for Lovato's bondage-esque outfit, which included a red latex corset, a jet-black mullet, grungy makeup, and rows of leather restraints. "Never have I been more sure of myself and my music, and this record speaks that for itself," Lovato said in a press release about the album. "To my Lovatics who have been rocking out with me since the beginning and those who are just now coming along for the ride, thank you. This record is for you."
The edginess of Lovato's manicure seems right on point for someone who staged a funeral for their musical past in January. Although pop music certainly isn't dead, it might be for Lovato, who now seems more interested in pursuing punk and rock-type sounds. This album is for the Lovatics, but also anyone who missed the memo, and every detail, down to the last nail, is absolute perfection. Fans can add the full "Holy Fvck" album to their playlists starting Aug. 19, but until then, get a closer look at the singer's punk-rock nails ahead.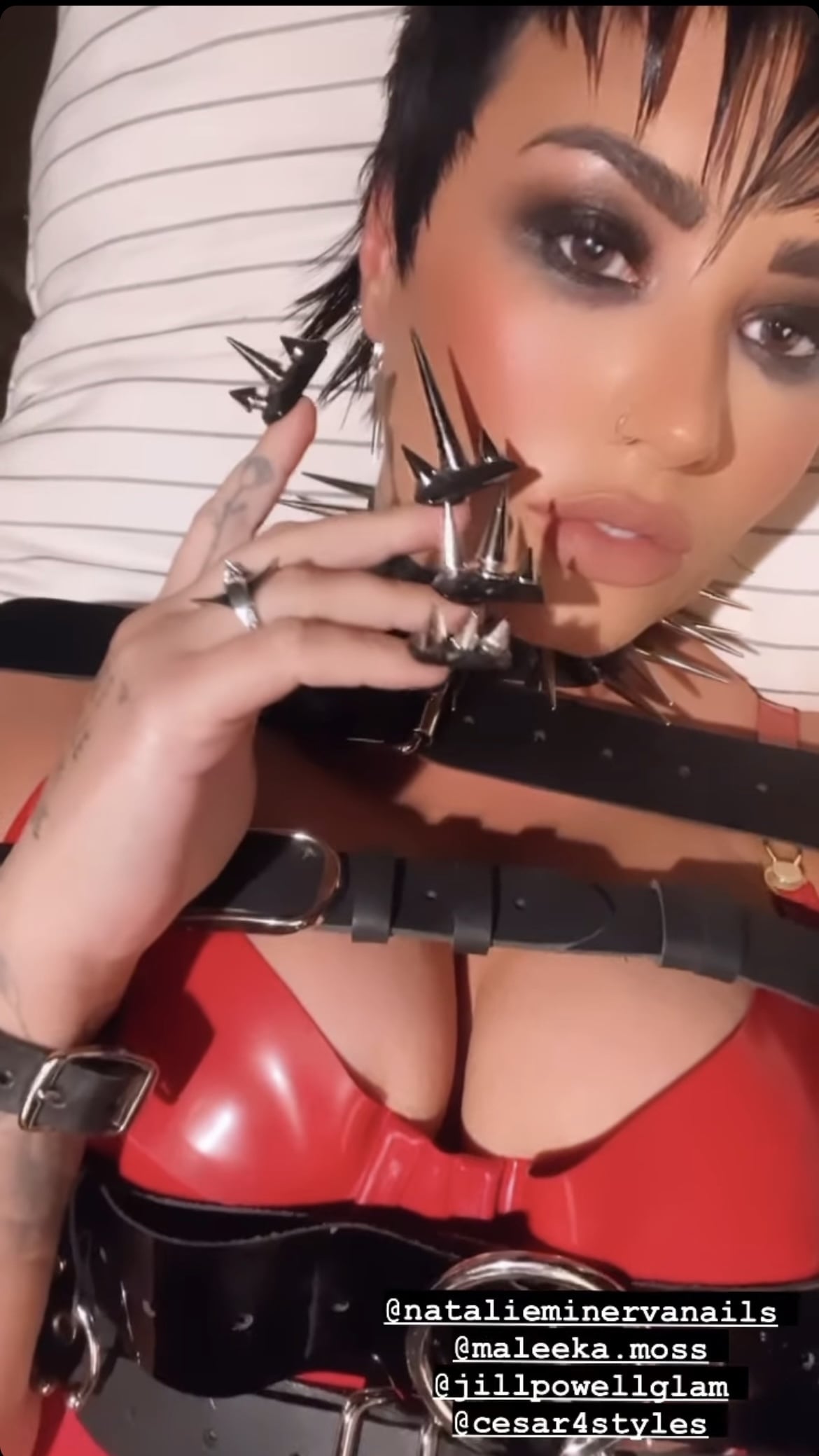 Image Source: Getty/Jamie McCarthy and Photo Illustration: Bonnie Mills