Demi Lovato's Makeup-Free Selfies Show Off Their Freckles
See Demi Lovato's Stunning Makeup-Free Selfie: "Just Me in My Purest Form"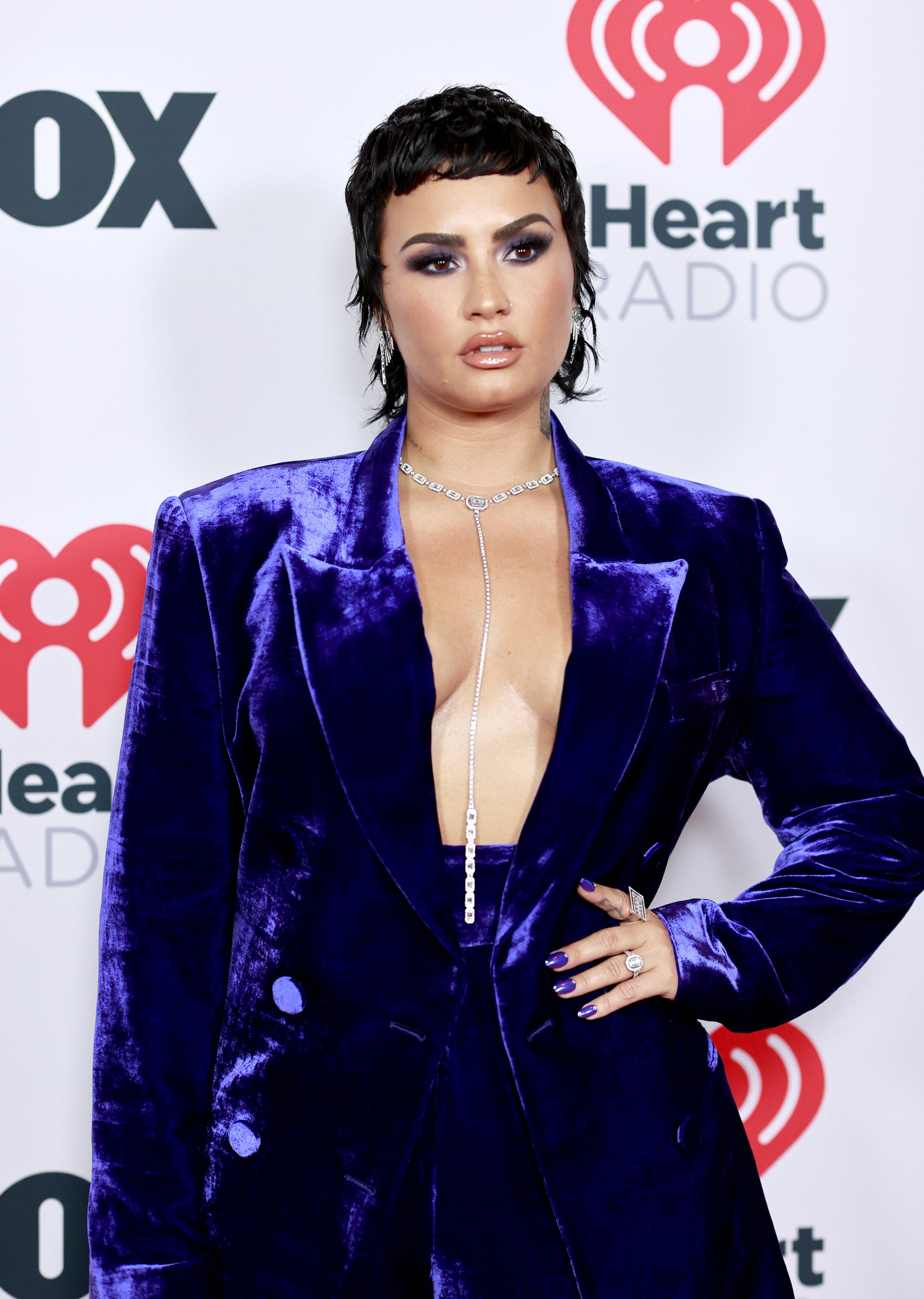 Image Source: Getty / Emma McIntyre
Demi Lovato embraced their natural beauty in a recent Instagram selfie, and their stunning freckles were on full display. "I feel the sexiest in the bathtub w no makeup, no extensions, no lashes.. naked. Just me in my purest form," Lovato said in an Instagram caption on July 15. "I don't always feel comfortable in my skin/body so I'm beyond grateful that in these moments, when I'm most vulnerable I can feel beautiful & accept myself as is."
This isn't the first time the singer has given us a glimpse of their glam-free appearance. Last year, Lovato said in a different Instagram caption, "I figured after posting so many glamorous pics with tons of makeup and hair pieces, it's important to show myself underneath it all. This is what I look like 85%-90% of the time. Proud of my freckles, proud of booty chin and proud of myself for loving and accepting myself the way I am. #ILoveMe"
While we're still waiting for Lovato to drop more of their skin-care secrets, we do know they see celebrity aesthetician Renée Rouleau to keep their skin in check.
Check out Lovato's no-makeup selfies ahead.