As POPSUGAR editors, we independently select and write about stuff we love and think you'll like too. If you buy a product we have recommended, we may receive affiliate commission, which in turn supports our work.
If you're as obsessed with TikTok as I am, you're probably already familiar with many of the makeup and hair trends that have gone viral on the platform. I test practically everything I come across, and while more than a handful have certainly been duds, there are quite a few that I've incorporated into my regular routine.
For starters, I completely traded in my slicked-back buns for treatment buns, and I also recently learned how to contour my face with my hair (yeah, you read that right). When it comes to makeup, I never get ready without using the three-dot concealer hack, and I also underpaint every time I opt to highlight and contour. Recently, I learned about an entirely new trend called the "demi method," otherwise known as "micro concealing," and after trying it out for the first time on a date, I have to admit: it might be my favorite hack yet.
Keep reading to learn what the demi method is, how to do it, and how it worked for me.
What Is the Demi Method?
Although it's been around for years and is more widely known as micro concealing, the demi method was given its name by makeup artist Cara Brook. The method is all about balancing the colors of your face by adding lightness to dark areas and darkness to light areas, aka "areas of distraction," so that you have an even complexion. The method utilizes color science to cancel out imperfections, all while applying less makeup.
It's not the most user-friendly, especially for a makeup beginner, but it can be customized, which is what I did the first time I tried it. I started out testing it on just by undereyes, mostly because I tend to have an issue with my concealer creasing and looking caked on in this area just a few short hours after application. I wanted the area to look bright, but not overdone.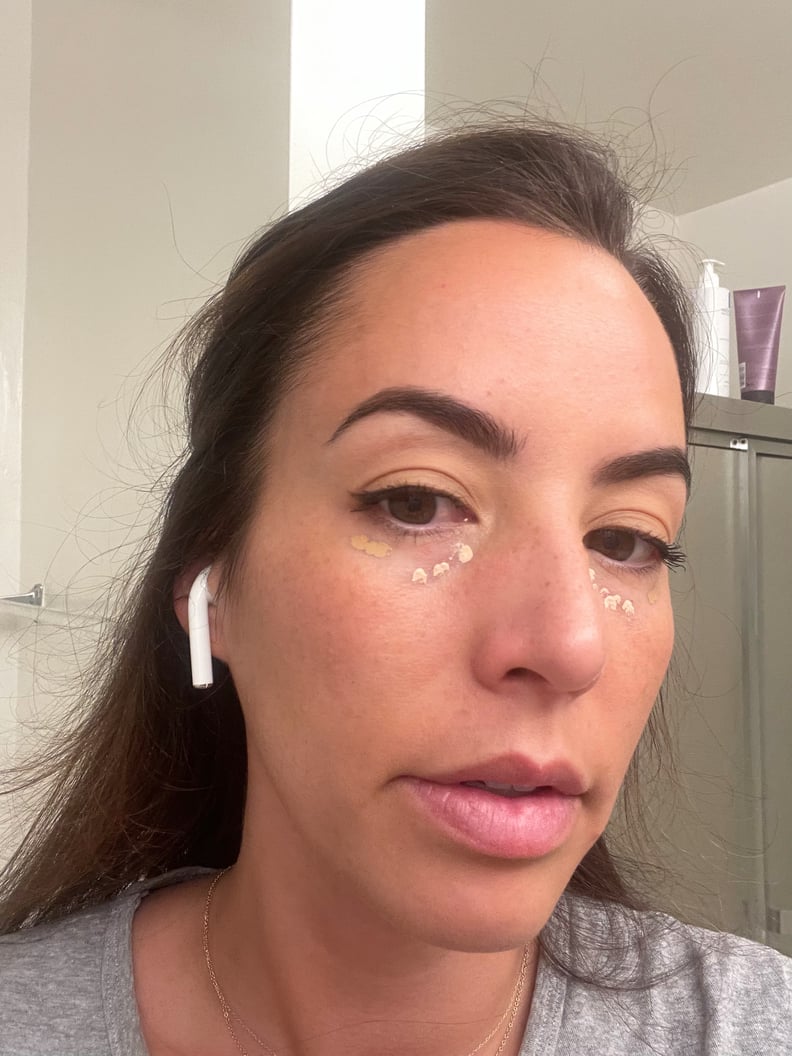 I opted to test it out before heading out on a date and looking back that probably wasn't the best decision, but luckily it worked out even better than I expected. I started by grabbing a few concealers that fit the bill: I needed options that were light and dark. Cream products are usually recommended, so I used the Kylie Cosmetics Power Plush Longwear Concealer ($27). I'm a big fan of the formula, and it doesn't break out my acne-prone skin.
I started by making tiny dots with the lighter shade in the darker area of my undereyes, followed by a few dots of the darker concealer with a small makeup brush to balance. The idea is that you use such a small amount of product that you don't need to blend it all. However, since I'm used to using a lot of concealer, I applied a medium amount and blended with a brush.
Demi Method Results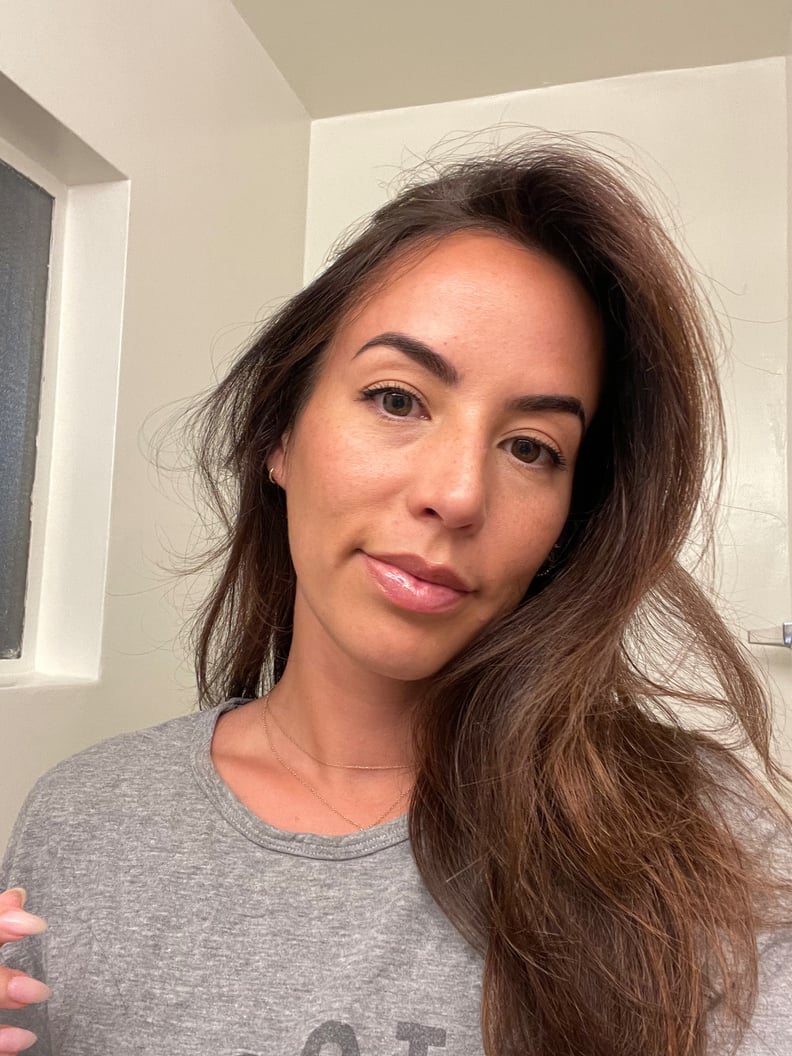 Overall, I loved the results I experienced from using the demi method on my undereyes. I was able to use a lot less concealer than I normally do, and although I never would have thought to add a dark shade under my eyes, the hack actually worked to color correct, leaving the area looking even. The biggest upside was that I didn't have any issues with my concealer creasing by the end of the night; I was able to skip setting powder completely.
I think I need to give the demi method a few more trial runs before I feel OK using even less makeup, but it worked well for me and garnered me tons of compliments throughout the night.