Dermalogica Power Bright Dark Spot Serum Review
Dermalogica's Latest Serum Faded My Dark Spots SO Quickly, I'm Shook
As POPSUGAR editors, we independently select and write about stuff we love and think you'll like too. If you buy a product we have recommended, we may receive affiliate commission, which in turn supports our work.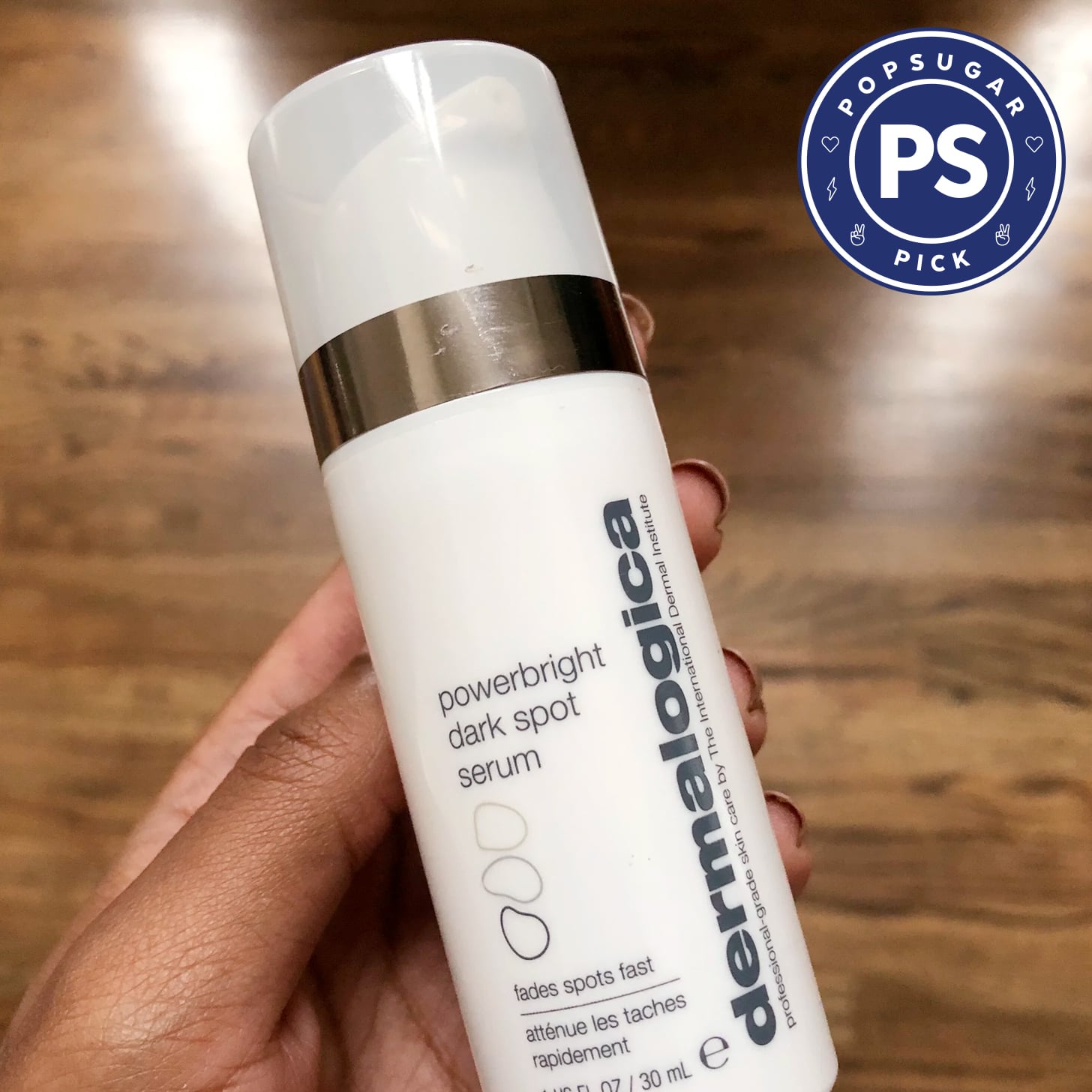 Image Source: POPSUGAR Photography / Danielle Jackson
I've been dealing with hyperpigmentation caused by body acne for several years now. When I first began to notice the blemishes and dark spots on my back and shoulders as a teenager, I (unsuccessfully) tried a handful of products in an attempt to fade them, though nothing ever worked for me as advertised. Over the last year, I made it my mission to narrow down a skin-and-body-care routine that would finally help me clear up my skin and keep it looking healthy — that's how the new Dermalogica Power Bright Dark Spot Serum ($95) became a staple in my routine.
The serum is a brand-new product that officially launched on March 11. Its star ingredients include niacinamide and shiitake mushroom extract to help reduce hyperpigmentation and brighten the skin. It's formulated to begin fading the appearance of dark spots within just a week and reduce them in size in about four. Along with an all-new body cleanser that I recently began using to tackle my acne, I've been using the serum for about three weeks now, and I'm genuinely impressed at how quickly I've been able to see results.
When I started using the serum, I applied it twice a day — morning and night — making sure I followed it with sunscreen during the day. One thing that initially made me nervous about trying it was the time frame that I was expected to see results. Dark spots typically take a bit longer to fade when you've had them for a while and when they've been exposed to the sun for longer, so I was thinking it'd take at least a month for me to begin seeing real results. About a week and a half into using both the cleanser and the serum together, I was actually quite stunned to see that a decent amount of the spots had already begun to fade significantly, though of course, they're not gone altogether.
I also appreciated the fact that, while the product feels a lot more like a moisturizer than a serum, it's extremely light, and it doesn't give me the greasy feeling that other moisturizers often leave me with. Of all the products I've tried, this is a quality serum that's helped me out so much more than most others. While it's on the pricier side, I think it's well worth the investment. Shop it ahead to try it out for yourself.
Image Source: POPSUGAR Photography / Danielle Jackson