Fan-Favorite Gossip Account DeuxMoi Rates 7 Celebrity Face Creams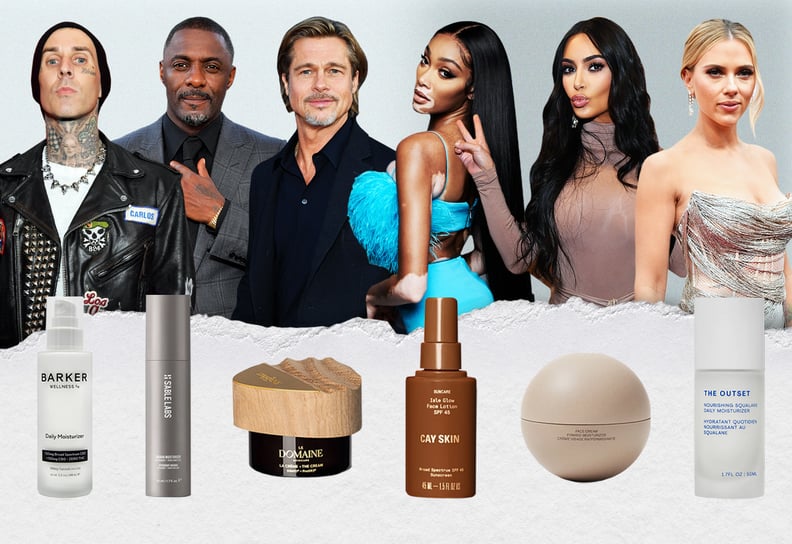 Getty Images and Illustration by Ava Cruz
As POPSUGAR editors, we independently select and write about stuff we love and think you'll like too. If you buy a product we have recommended, we may receive affiliate commission, which in turn supports our work.
The influx of celebrity beauty brands today can feel like the intrusive questions you get from your parents about your love life: there's an abundance of them, coming at you from every angle at an alarming rate and with little warning. Picking just one to try, then, can be tricky. You could go off your personal affinity to any one A-lister; Did you grow up watching their movies, like you might have with Brad Pitt? Do you listen to their music on Spotify, like you undoubtedly should with Ciara? What's your inclination to keep up with the Kardashians?
Here's the better option: you could let everybody's favorite gossip account DeuxMoi help you sort through the noise. There is nobody more well-versed in all things celebrity, after all. (For the unfamiliar, DeuxMoi is a wildly popular Instagram account that posts blind items on Hollywood's elite — from nanny secrets to relationship drama and everything in between.)
A self-proclaimed curator of pop culture, DeuxMoi knows what their audience likes, doesn't like, and is insatiably curious about. This, of course, extends to celebrity brands, which makes them the perfect product tester. We decided to start with skin care — the fastest growing market in beauty, projected to reach $146 billion (!) by 2028, according to Fortune Business Insights (hence why so many stars have thrown their hats in the ring) — and honed in on the most universal subcategory: face moisturizers.
From Scarlett Johansson's The Outset to Kim Kardashian's Skkn by Kim to Idris Elba's S'able Labs, there were plenty to choose from. In the slides ahead, read as DeuxMoi put seven celebrity-owned face creams to the test — noting on texture, scent, packaging, and price point — and spills her unfiltered opinion on each.
Spoiler alert: "Out of all the testing I've done so far — I've tested celebrity-owned lip glosses and alcohol lines — this category is by far the most consistent where I would use almost all the products," says DeuxMoi. "People sh*t on celebrity skin care, but I'm blown away and surprised at how good these are." Keep reading for the tea.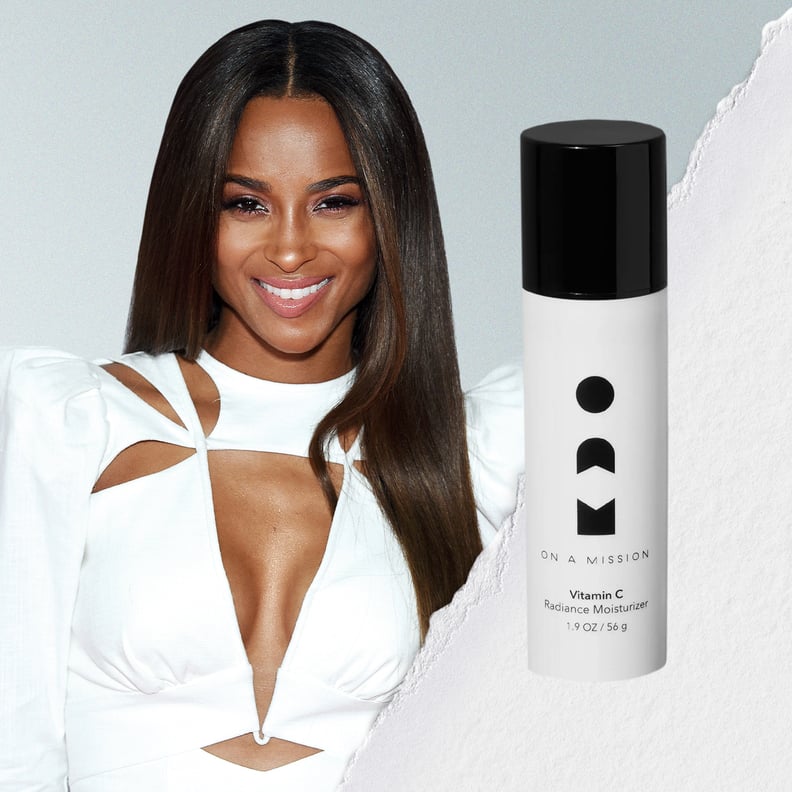 DeuxMoi Reviews OAM Skin Vitamin C Radiance Moisturizer
The Celebrity: Ciara
The Face Moisturizer: OAM Skin Vitamin C Radiance Moisturizer ($43)
DeuxMoi's Verdict: "My skin drank this up like a cold glass of water. It was like, 'Thank you so much for putting this on my face' — that's what my skin said to me. It doesn't feel greasy and it absorbs really well. I wore it underneath makeup, which is the true test, and I really liked it. I like vitamin C in my moisturizer because it makes your skin more vibrant. It also doesn't smell gross like some other vitamin C products, but is a little more citrusy. Otherwise this is a good hydrator that's perfect for the winter months."
Best For: Daytime use and under makeup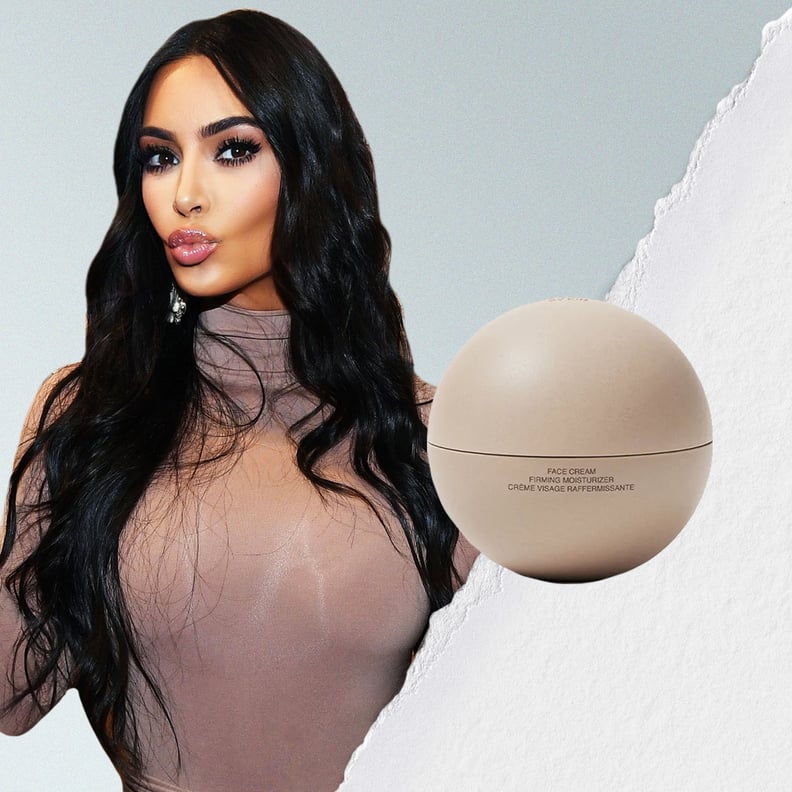 DeuxMoi Reviews Skkn by Kim Face Cream
The Celebrity: Kim Kardashian
The Face Moisturizer: Skkn by Kim Face Cream ($85)
DeuxMoi's Verdict: "We all know about the very infamous packaging of this product by now. It looks like an egg — it's very cool. I'm really surprised at how much product you get for its size. The scent is subtle; it smells to me like La Mer, actually. The texture is buttery, thick, and rich, but it absorbs really well and makes my skin feel very soft. It goes on smooth. To me, the price point makes sense and I'd say it's worth that. You can tell that this is a high-quality moisturizer. I might like the Skkn cream the best because my skin gets dry and dehydrated from trentinoin, and this one is really hydrating."
Best For: Nighttime use or people with dry skin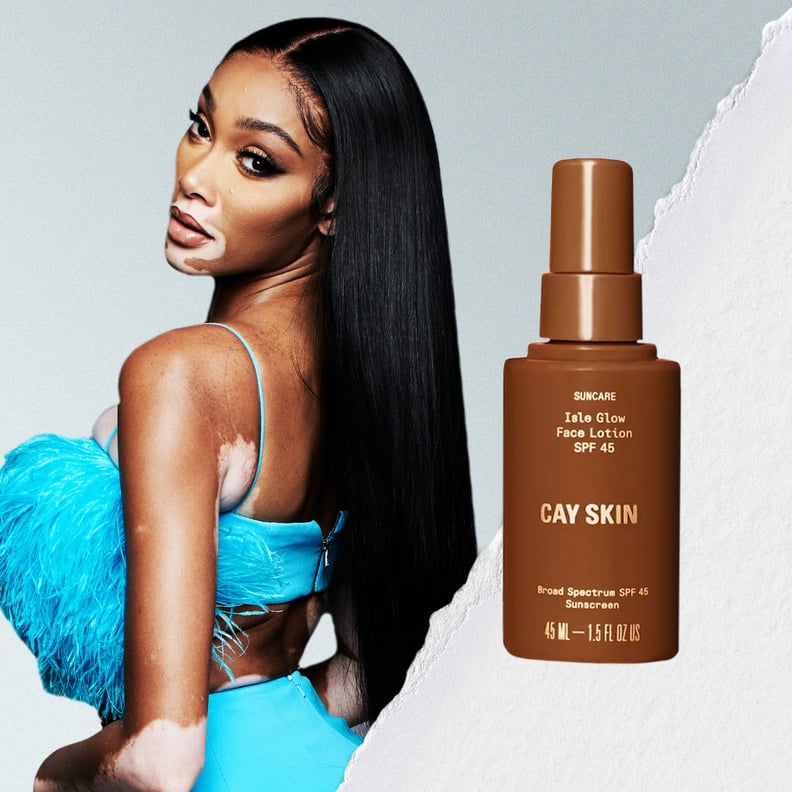 DeuxMoi Reviews Cay Skin Isle Face Glow Lotion
The Celebrity: Winnie Harlow
The Face Moisturizer: Cay Skin Isle Face Glow Lotion SPF 45 ($32)
DeuxMoi's Verdict: "First of all, this product had me at 'glow.' I want to look glowy. When it first comes out of the pump, it has a nice, mousse texture and it's also tinted. It almost looks like concealer, but then when you blend it onto your face, the color melts away and it leaves behind this sheer, even coverage. The smell gives me vacation vibes 100 percent, and the bottle reminds me of vintage suntan lotion. The number one thing my dermatologist tells me is to wear sunscreen every day, and this product gives me a glow, slight coverage, and SPF. That's a triple threat right there. It's genius."
Best For: No-makeup days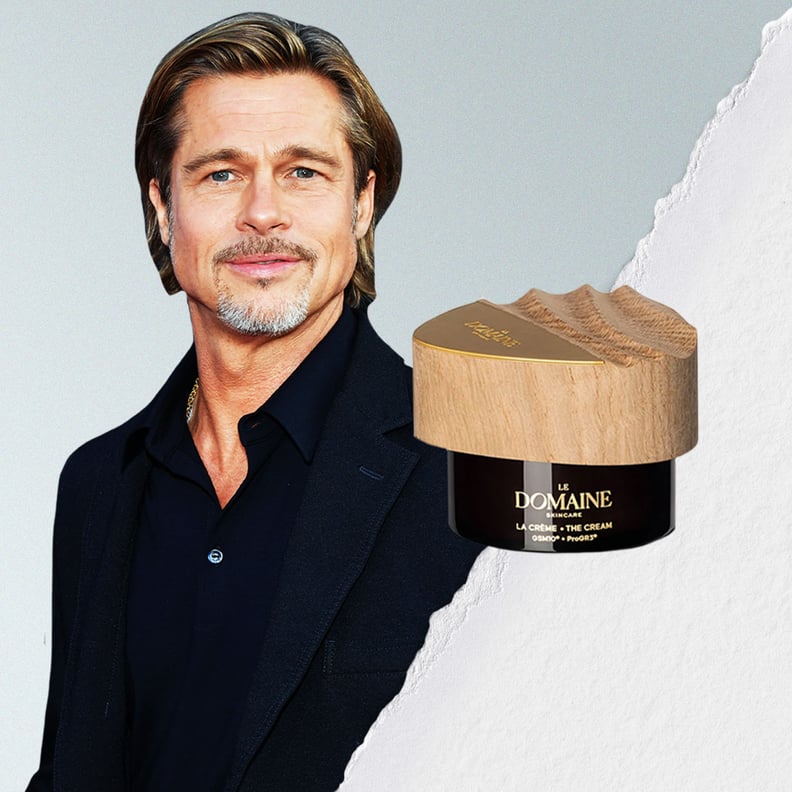 DeuxMoi Reviews Le Domaine The Cream
The Celebrity: Brad Pitt
The Face Moisturizer: Le Domaine The Cream ($320)
DeuxMoi's Verdict: "This is a luxury product. First, the packaging is f*cking beautiful. It comes with a gorgeous tortoise spatula and the top is a piece of carved wood. You can tell a lot of thought went into it; it comes with a separate travel cap because the wood top is too bulky for travel. In terms of texture, it's really thick coming out of the jar. You only need a tiny bit — a little goes a long, long way. My skin feels so smooth after using this — like my grandmother's when she was older, just so soft. There's a faintly sweet scent that I love. My skin gets really dry, so the highlight of my day is putting on a thick moisturizer because it feels good. Add a subtly sweet smell like this, almost like dessert, and the experience for me is almost orgasmic. If you can afford to try it, I recommend you do."
Best For: Dry, dehydrated skin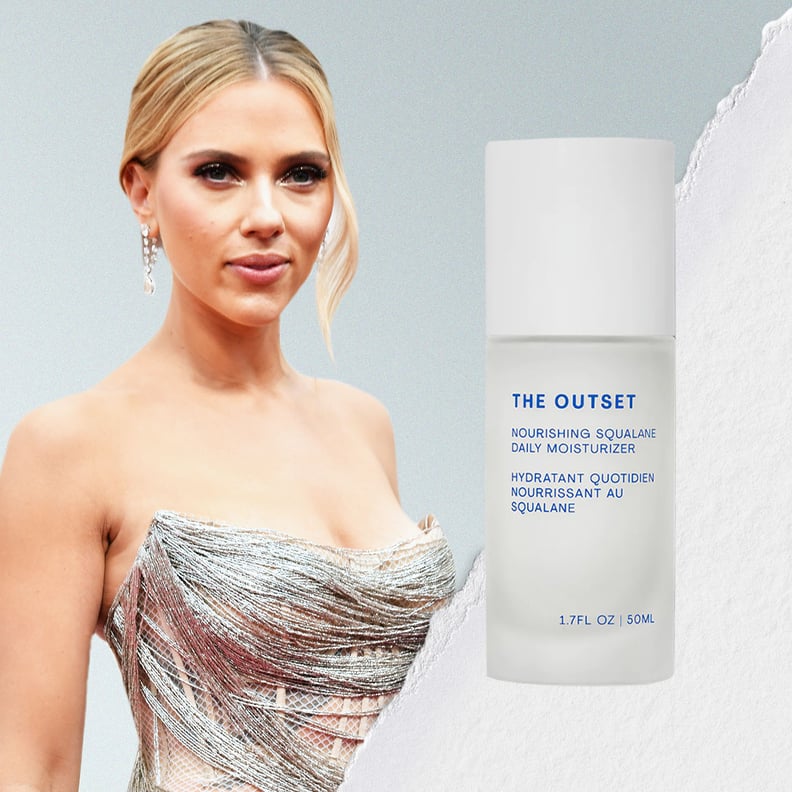 DeuxMoi Reviews The Outset Squalane Daily Moisturizer
The Celebrity: Scarlett Johansson
The Face Moisturizer: The Outset Squalane Daily Moisturizer ($44)
DeuxMoi's Verdict: "This is your signature, classic moisturizer that you go for every day. It's no-frills, but in a good way. The price point is great, it absorbs into skin nicely, it goes on easily, you could wear it under makeup. This is a moisturizer I would use both day and night because it's hydrating but not greasy. All of the other products have at least a faint smell to them, but not this one. It is completely scentless. The glass packaging is a little heavy, so it might not be best for travel, but otherwise there's nothing negative I would say about this product, to be honest."
Best For: Everyday use and people with sensitive skin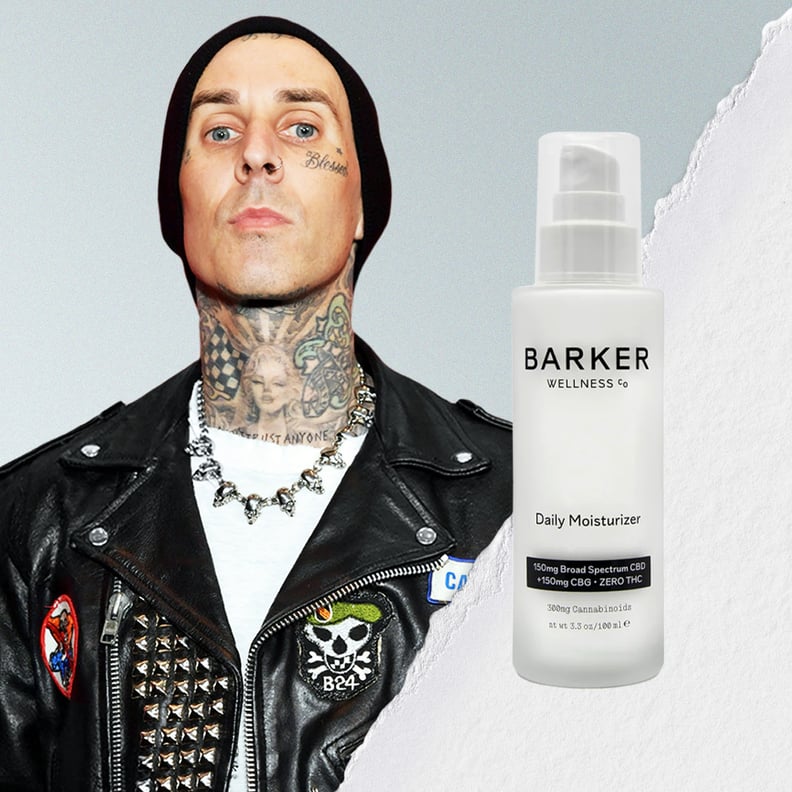 DeuxMoi Reviews Barker Wellness Daily Moisturizer
The Celebrity: Travis Barker
The Face Moisturizer: Barker Wellness Daily Moisturizer ($60)
DeuxMoi's Verdict: "I'm really into anything CBD, so I like that he incorporated that into this product. It has a very lightweight texture, almost like a gel. I wouldn't wear it under makeup because it's too light, but it would be good for daytime use when you're going makeup-free or for people who don't like thick moisturizers. It has a fresh, crisp outdoorsy scent that's really nice. Compared to the others, this one has the most product so it gives you the most bang for your buck."
Best For: CBD enthusiasts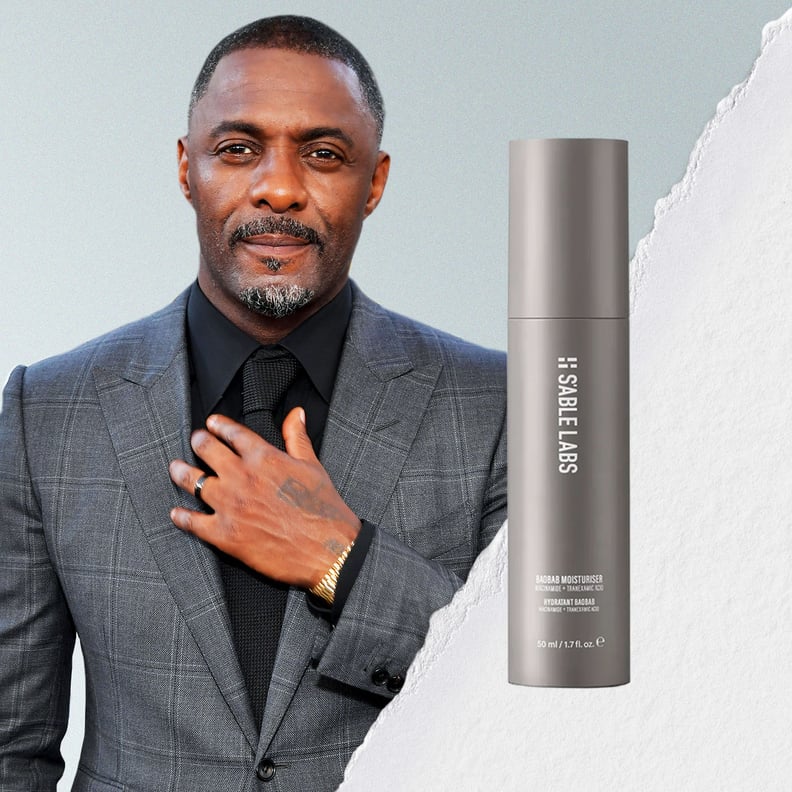 DeuxMoi Reviews S'able Lab Baobab Moisturizer
The Celebrity: Idris Elba and Sabrina Elba
The Face Moisturizer: S'able Lab Baobab Moisturizer ($56)
DeuxMoi's Verdict: "The bottle is really nice, but it's the tallest so far. It's big. If you're traveling with it, you'd have to put it in a bigger traveling bag. The texture is light; it feels sticky at first but absorbs nicely. The smell reminds me of a hot guy. This is a good one to share with your spouse or partner, or someone who likes Tom Ford fragrances. It smells slightly masculine, but in a good way — like I want to wear my boyfriend's oversized button down to brunch way. Still, this one might be my least favorite of the bunch."
Best For: Sharing