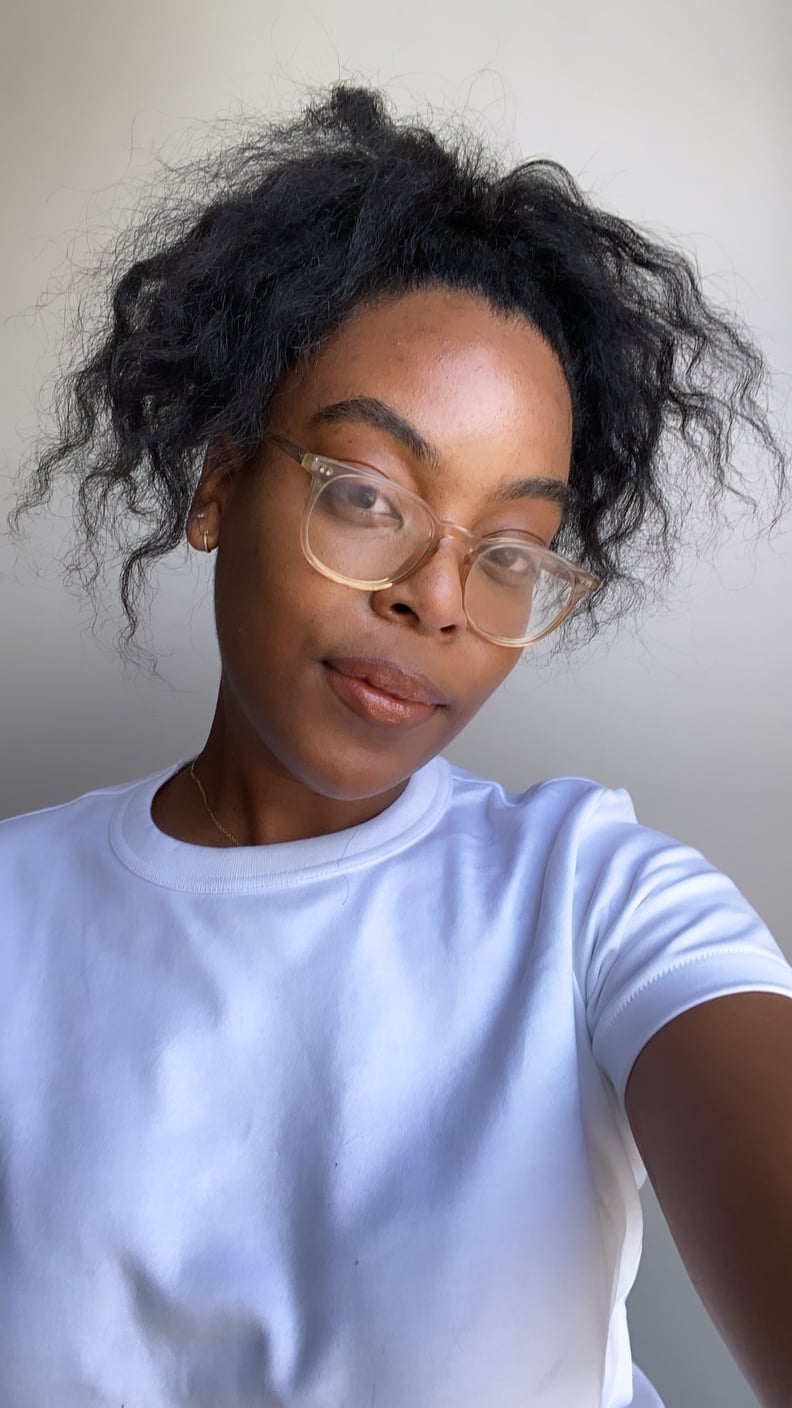 POPSUGAR Photography | Ariel Baker
POPSUGAR Photography | Ariel Baker
As POPSUGAR editors, we independently select and write about stuff we love and think you'll like too. If you buy a product we have recommended, we may receive affiliate commission, which in turn supports our work.
Nam Vo is a celebrity makeup artist known for her dewy-skin hacks.
She recently shared a hack that delivers camera-ready lips in five steps.
One editor tried Vo's lip technique and was impressed with the results.
I am a lip-product fanatic. I have tried what feels like every single lipstick, lip gloss, and lip balm on the market, and I fully intend on continuing to grow my collection. One of my favorite parts about the lip category are the various looks you can create. I've tried everything from the '90s supermodel lip to the ombré lip — I even had a greige-lip moment that I now shudder to think back on.
One evening, as I was scrolling through Instagram, I came across a video by celebrity makeup artist Nam Vo, who revealed the "dewy-dumpling pout" technique she frequently uses on her clients. The technique, which has five steps, yields the most stunning, natural, photo-ready pink lip shade. Of course, I had to try it.
Step 1: apply concealer. In the video, Vo started by using a concealer that was the same shade as the model's skin tone to cancel out the natural color of her lips. For my lips, I used the Nars Soft Matte Complete Concealer ($30) in the shade Amande. Using the Rephr 01 Brush ($24), I applied the concealer all over my lip, keeping it within my natural lip line.
Step 2: line the lips. Using a deeper shade of concealer, Vo then outlined the model's lips. Since I only have concealer that matches my skin tone, I swapped this step for a deep-brown lip pencil: the Sephora Rouge Gel Lip Liner ($13) in the shade Molasses. Using the pencil, I outlined my lips as I normally would.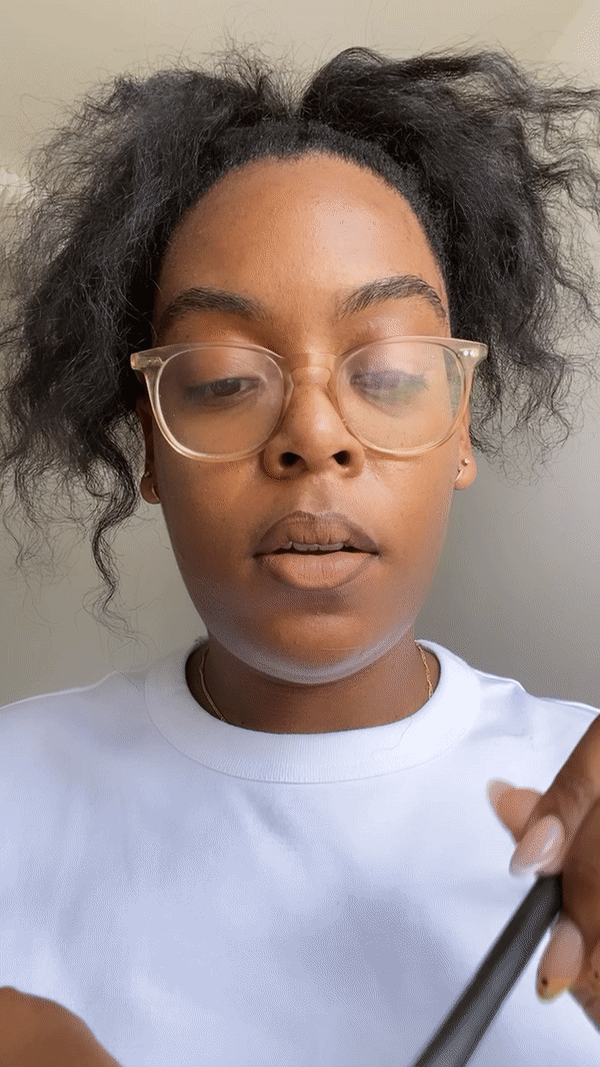 Step 3: tap on your lip color. Vo tapped a light-pink shade onto the model's lip using a flat brush. To get a similar hue, I used the Rephr 02 Brush ($24) and the Huda Beauty Power Bullet Matte Lipstick ($25) in the shade Board Meeting. Coating the brush very generously with the lipstick, I applied the shade in short tapping motions until my entire lip was covered.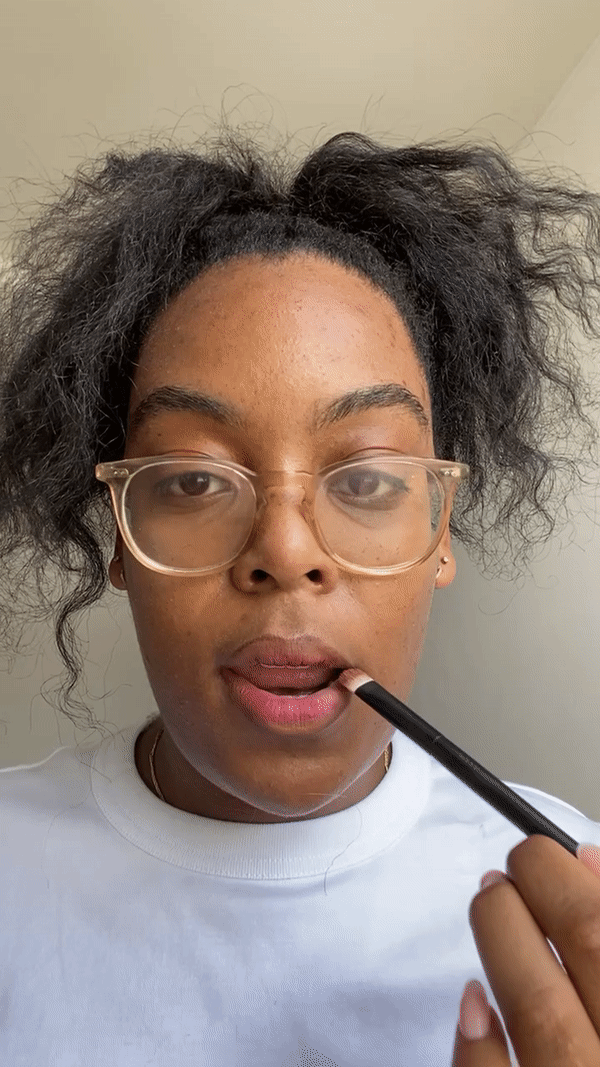 Step 4: create the ombré effect. This previous steps had already given me the most gorgeous neutral lip color, and I wanted to stop here, but I forged ahead. For this step, Vo used a red lipstick to give a sort of ombré effect to the model's lip. Using the Lip Bar Bawse Lady Liquid Lipstick ($13), I applied three small dots near the center of my lip and blended it with the 02 brush.
Step 5: mix your concealer with gloss, then apply to lips. The addition of the red lipstick gave a beautiful "just bitten" look to my lips, but there was one more step to go — which Vo said in the video is the key to the entire look. For this part, she mixed the first concealer that she used with a clear lip gloss and applied the mixture to the entire lip. Taking the Nars concealer and mixing it with the MAC Cosmetics Clear Lipglass ($19), I did the same and applied the concoction to my lips.
This step threw me off a bit — I may have mixed too much concealer with the lip gloss, and it ended up looking too opaque. I ended up fixing it by adding more lip liner and a hint of red lipstick, so all wasn't lost — and I ultimately ended up loving the lip look.
Would I try this hack again? Probably not. While the color was gorgeous, that many layers of product on my lips felt a little too thick for my everyday look. With that said, I'll definitely be keeping this lip technique in my back pocket for when I need to be photo-ready (even if it's just for Instagram).