1 Pakistani-American Reveals Her Family's Best DIY Beauty Secrets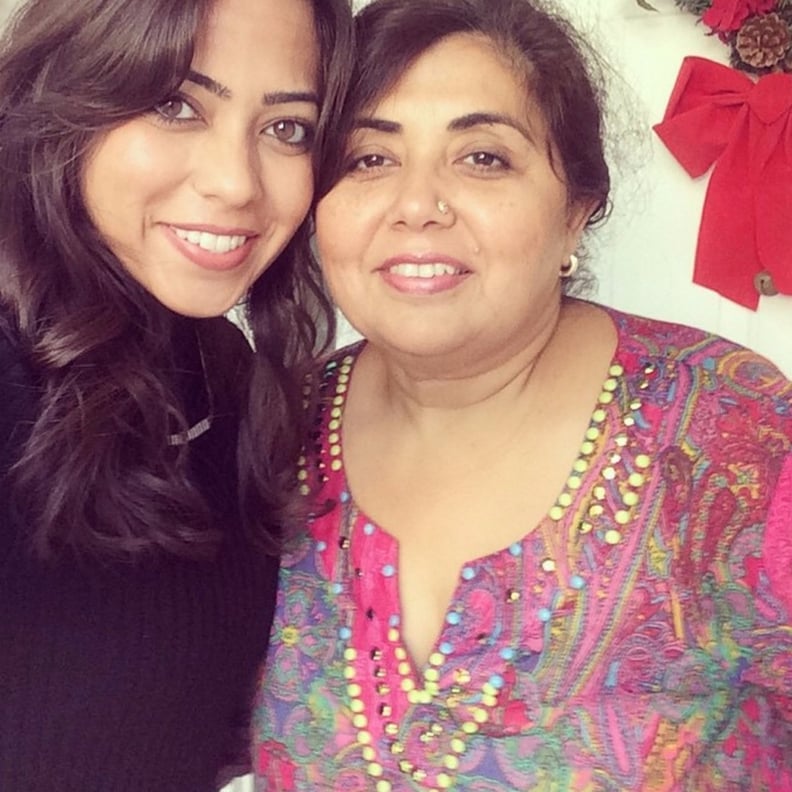 I will be the first to tell you I wasn't always appreciative of my Pakistani heritage and its rich and beautiful culture. As a first-generation Pakistani-American kid who was born and raised in Sugar Land, TX, I was often confused when my family had a different way of doing things than some of my other friends. For example, if there was a dinner party on Friday night, I had to come home from school and change into traditional Pakistani clothes — I couldn't leave on my favorite jeans. I never understood why my parents drank at least six cups of chai tea daily. And in particular, I was puzzled by the beauty rituals of my family.
My mom, grandma (Ammi), and great-grandma (Amma) passed on their beauty tips and tricks to me so I could take advantage of them, but for years, I did so hesitantly. I often thought to myself, "Why can't we just go to Target or Sephora like everyone else?" As I started growing up, though, I became fascinated. I remember being in awe at the stories my grandma would tell me as she whipped up a lip scrub or a face mask. I started realizing how many generations before me had made the same recipes we still use today, and I formed a new respect for my own identity and where I came from. Now, I'm grateful to have serious love and appreciation for my culture.
For me, the best part of these tips and tricks is that they have been passed down in my family. But others will love that most of the recipes are simple and made with affordable ingredients from your pantry. Read on to discover a few of the lessons I've learned from my very own Pakistani beauty queens — my amma, ammi and mama!
01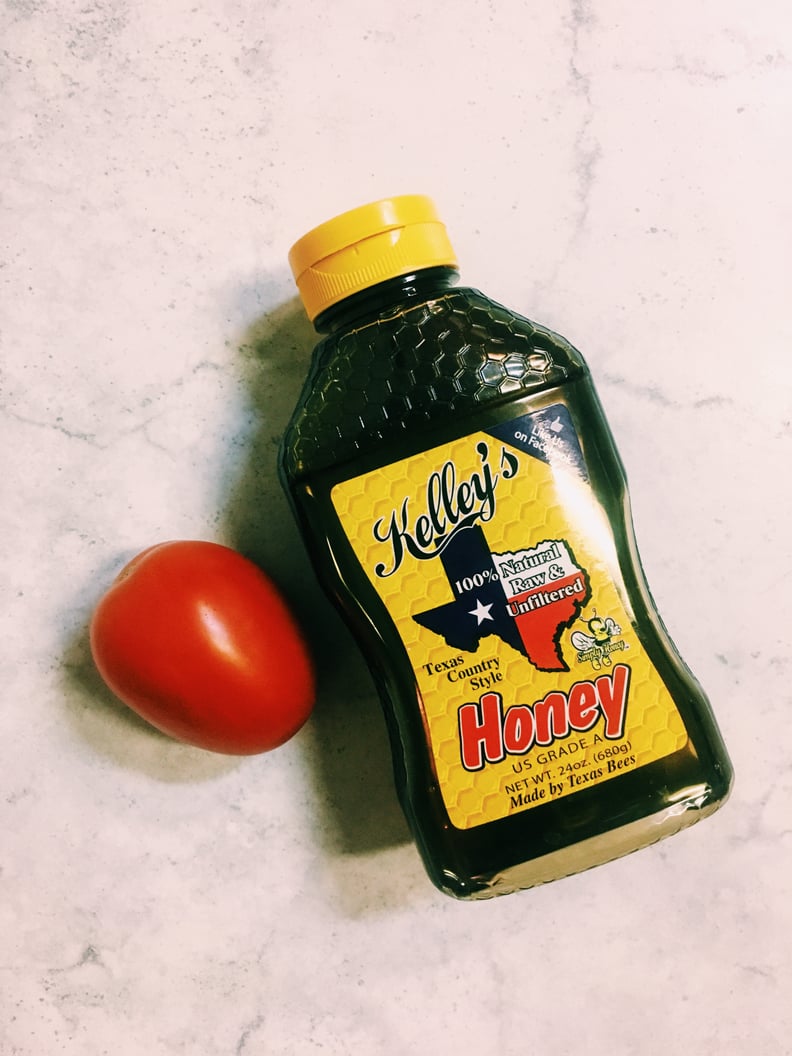 Tomato Face Wash/Mask
Yes, you read that correctly. My sweet grandmother Ammi, who has the most perfect skin I've ever seen on a human to this day, shared one of the weirdest beauty tips with me when I was in high school, aka the terrible acne phase. This is great for getting rid of blemishes and acne scars: the acidity of tomatoes reduces redness and helps decrease oil. (And, as someone who doesn't like to eat tomatoes, I think this is a great alternative use for them.)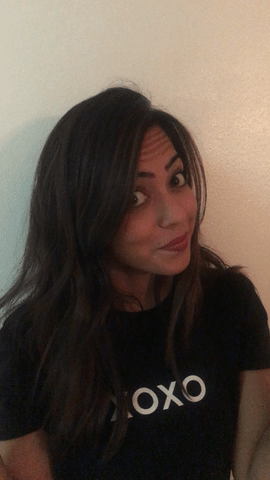 What You Need:
Directions:
Puree half a tomato and mix it with approximately a teaspoon of honey (play around with this; you want to make sure the consistency isn't too liquid-y). Massage the blend into your skin and rinse off, or leave it on for 10 to 15 minutes to use it as a mask.
02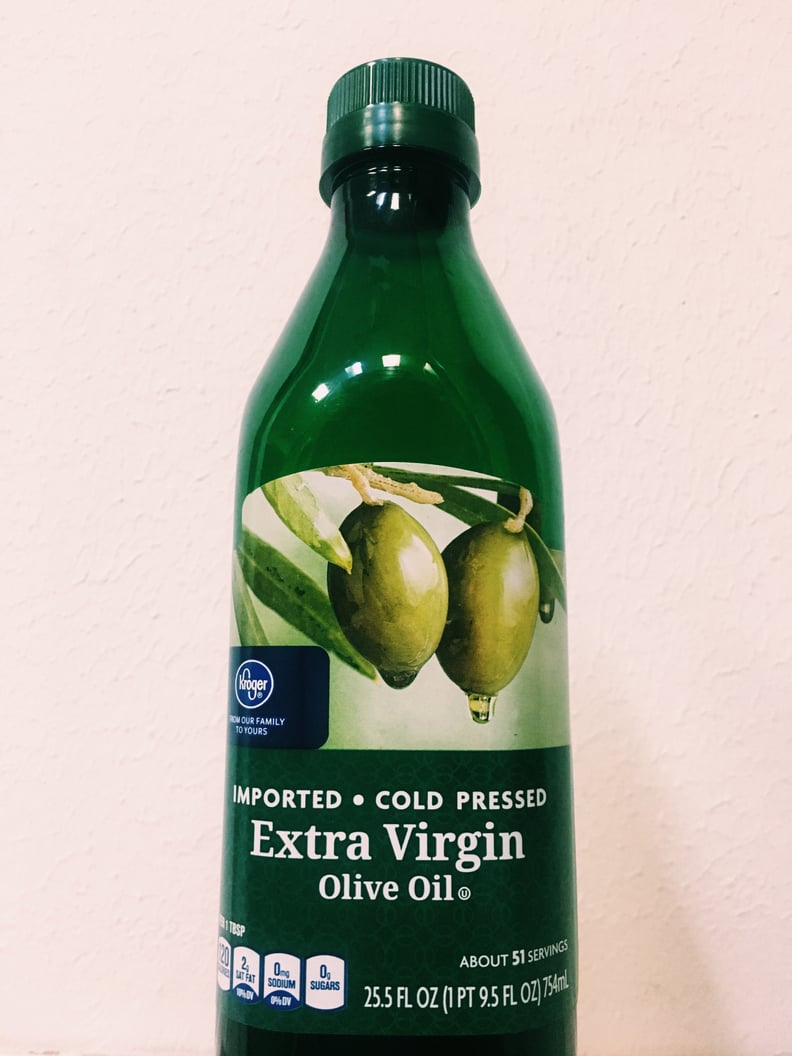 Olive Oil Hair Mask
As a child, my mother would often have me sit down so she could massage olive oil into my hair. I hated this as a kid — I would have to leave the treatment on for an hour, which meant I wasn't able to rest my head on the couch while I watched Powerpuff Girls! But now, it is my favorite "secret," mainly because it really works. It makes your hair softer to the touch and increases growth. (My mother has beautiful long, dark, and thick hair to this day and credits olive oil for it.)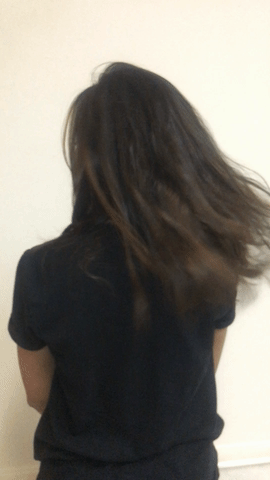 What You Need:
Directions:
Depending on your hair's length and thickness, measure out an amount of oil that will cover your head entirely, and massage it into your scalp. Leave it on for 30 minutes to an hour, then rinse off in the shower using your normal shampoo and/or conditioner routine. (You can also use this as an overnight treatment!)
03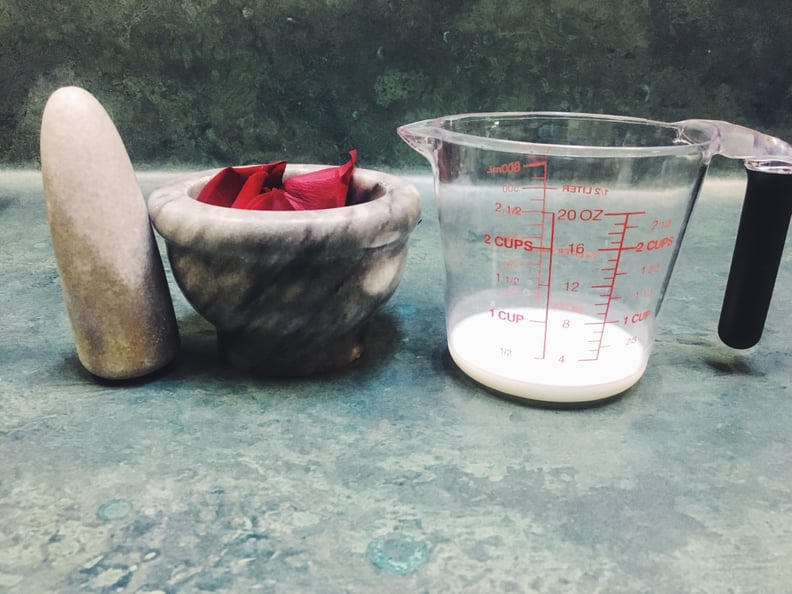 Rose Petal and Milk Lip Scrub/Mask
My grandma always smells like flowers, and this DIY lip treatment is one of the reasons for that. It leaves your lips extra soft and adds a natural tint of pink to your lips (plus a nice scent, too)!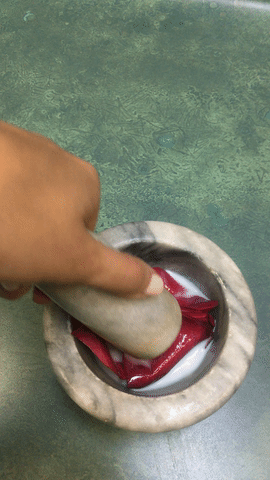 What You Need:
Directions:
Take petals from one rose and mash them together in milk until it creates a paste-like consistency. Use as often as you'd like, rubbing it onto your lips like a standard lip scrub. Store the concoction in a small jar in the refrigerator — it will stay fresh for about a week.
04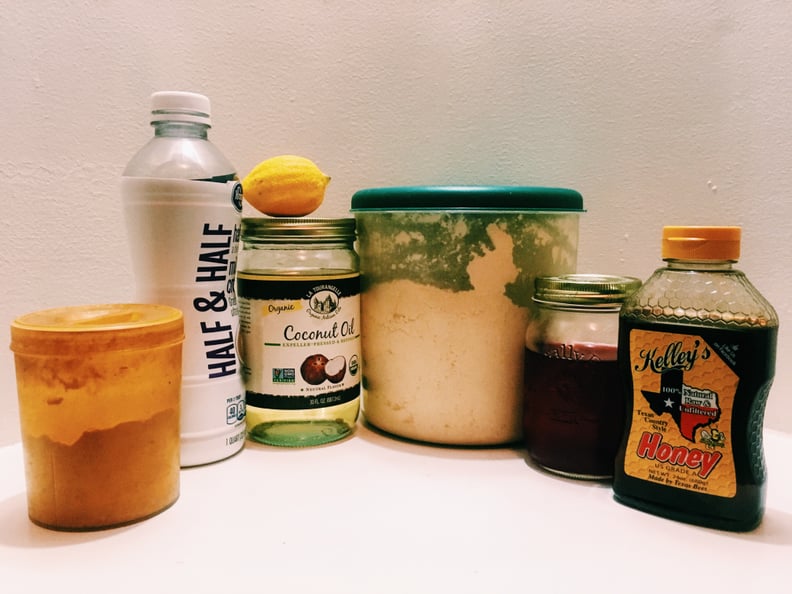 Ubtan Face and Body Mask
Ubtan just means "a mixture of something," but this particular mixture has been used for generations in Pakistani and Indian cultures, and every family has their own recipe for it. I hold my family's recipe — which has been passed down from generation to generation — close to my heart: every bride in our family has used this before their wedding. My grandma shared it with my mom, who has shared it with me. Hopefully I'll get to share it with a daughter one day.
Brides use this mask on their face and bodies for entire months prior to their wedding (because weddings in our culture actually last for months!). They will often sit as moms, aunts, grandmas, and cousins one by one apply this mask to their face, neck, shoulders, arms, and legs.
There is no right or wrong recipe for Ubtan. People often tweak older recipes and add new ingredients and substitutions. For example, many add oatmeal to their mask recipe. It's a natural moisturizer and an anti-inflammatory, so it's soothing on sensitive or itch-prone skin. Ubtan makes your skin glow and smell great (and of course, you can use Ubtan whenever you'd like, not just in anticipation of your wedding).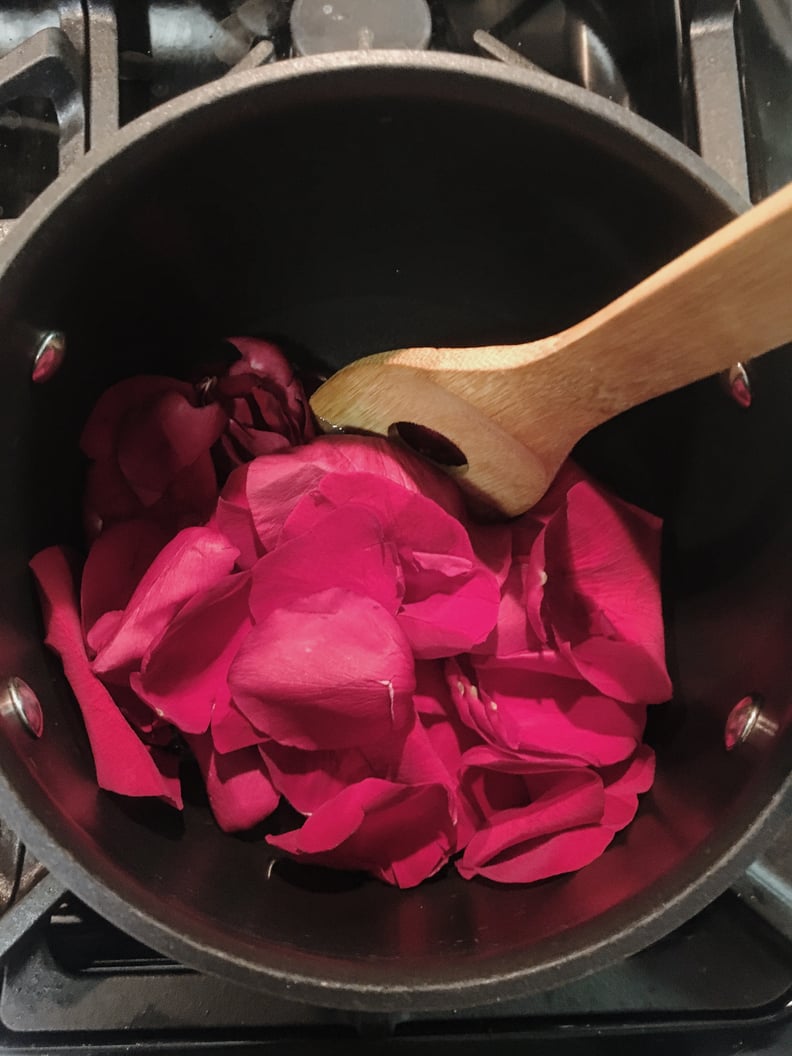 What You Need:
1 cup gram flour (garbanzo bean flour), also called besan
1 teaspoon turmeric powder
1 teaspoon lemon juice
1 tablespoon milk
1 teaspoon coconut oil
1 teaspoon honey
1 teaspoon milk cream or half and half
1 teaspoon rose water (for fragrance)
Directions:
Start by making rose water: Boil 1 1/2 cups water and add the petals from two roses. Turn down the heat and simmer the mix for about five minutes. Remove from heat and let the mixture cool, then simply strain the water and store it in a jar.
To make the Ubtan: Mix all the dry ingredients together in a bowl, then add the honey, lemon juice, milk, coconut oil, rose water, and half and half. You want the consistency of the mixture to be thick enough to stay on your face but not too thick that it becomes difficult to apply.
Apply it on clean skin. Leave it on for 15 to 30 minutes, then rinse off to reveal glowing skin.
05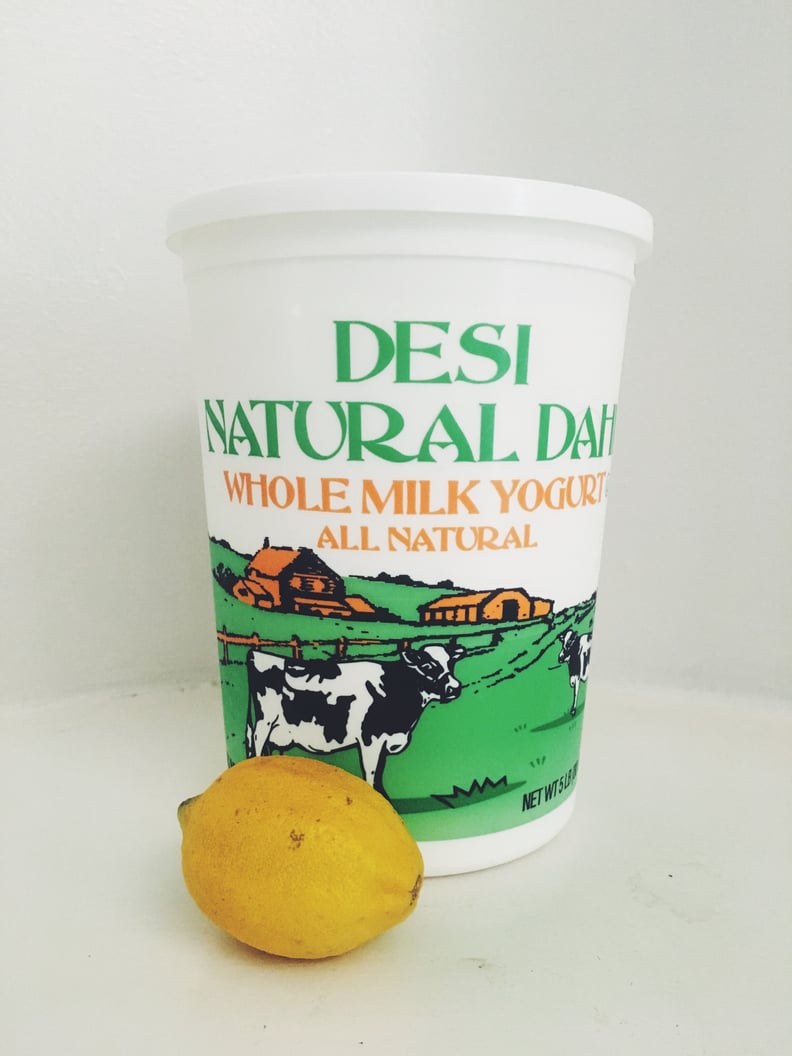 Yogurt Face Mask/Moisturizer
In middle school, I saw my mom taking yogurt into her bathroom, and naturally, I was very confused. That's when she told me that she uses this treatment as a night cream a few nights each week. As a preteen in desperate need of any and all skin tips, I started using it regularly as a mask when she disclosed that it also helps reduce redness.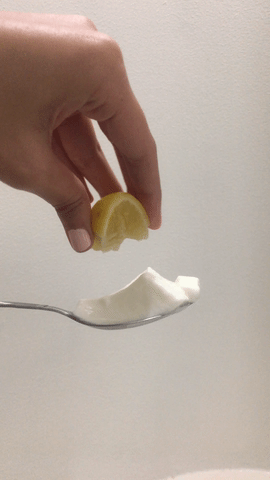 What You Need:
Plain yogurt
Half a lemon
Directions:
Get a tablespoon of yogurt and squeeze in a few drops of fresh lemon juice. Whip the mixture together well and use it as a night cream. The lactic acid in yogurt helps remove dead skin and tightens up your pores. To make this blend into a mask, add in a few drops of hydrating olive oil. Leave this on your face for 15-20 minutes, then rinse off.