3-Ingredient DIY Glitter Eyeliner Is the Easiest Way to Look Festive as Hell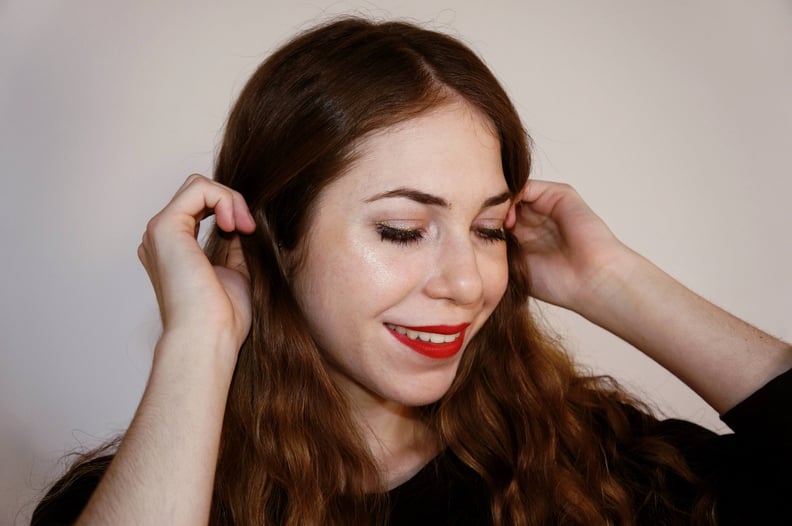 Joseph Oxley
Joseph Oxley
The holiday season is the perfect excuse to indulge in all your heart's glitzy desires. In fact, it's probably the one time of year when you could be decked out in head-to-toe glitter and no one would think twice about it. My latest sparkly obsession? Glitter eyeliner!
I first fell in love with the look after using Urban Decay Cosmetics Heavy Metal version to spice up my Halloween makeup. While I adore the product (and definitely ran it dry in October), dropping $20 on the little bottle got me thinking: "Wouldn't it actually be pretty easy to make this myself?"
After a little research and getting my hands dirty, I found that yes, it is! The stunning eyeliner only requires two ingredients you probably already own and takes mere minutes to whip up. Read on to learn how to create this eye-catching look at home just in time for the holidays.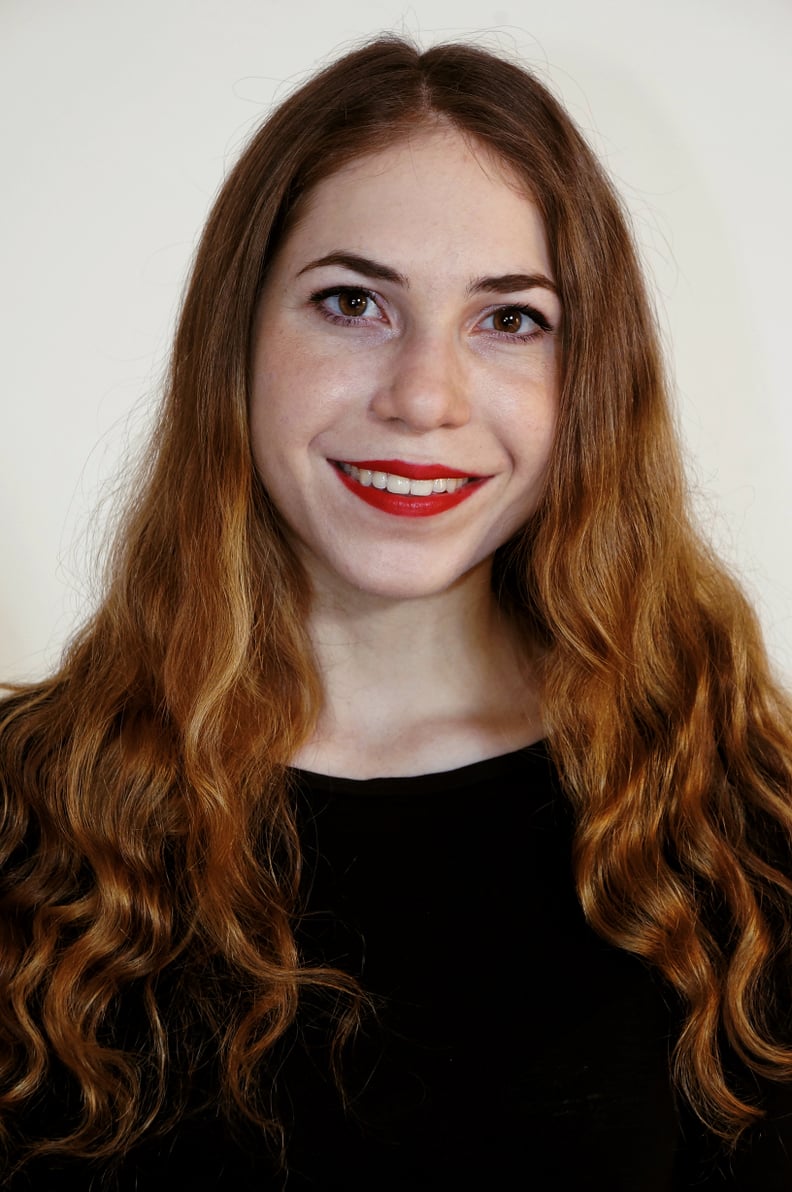 Step 1: Create Your Base
Start by creating a foundation with eyeshadow. Here, I chose a shimmery white hue for my lid and swept a metallic bronze on the crease, while pairing the duo with a classic cat eye. In the spirit of the holidays, I also opted for a bold red lip to complete the look.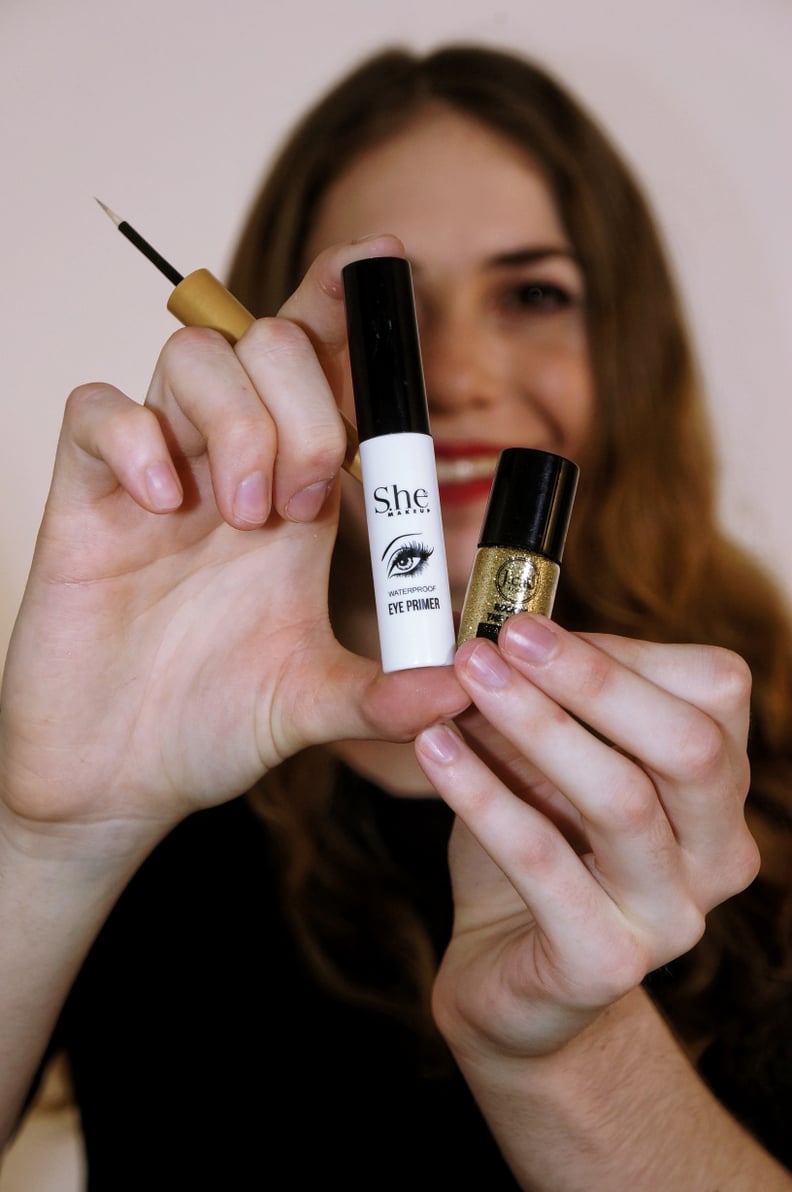 Step 2: Gather Your Supplies
For this project, you'll need an eyeliner brush (I used one I had from an old bottle), eyeshadow primer, and a tub of face glitter. In this case, the finer the glitter the better; it will create a more filled-in consistency on your lid.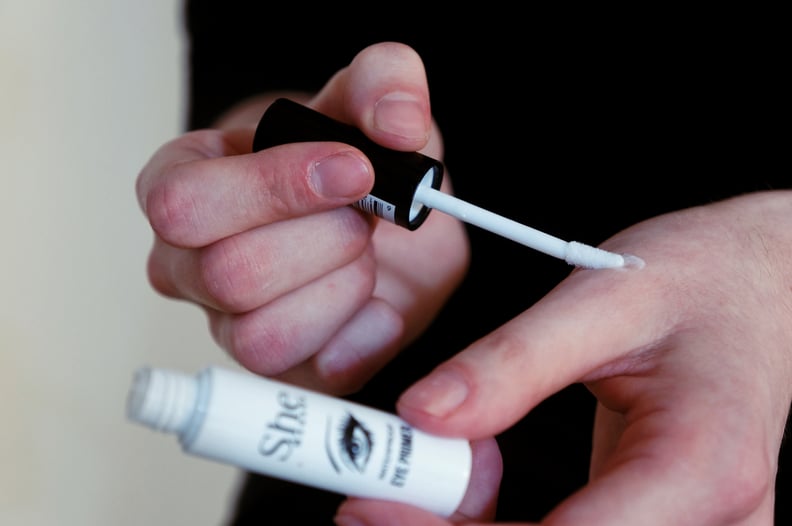 Step 3: Get Out Your Primer
Place a few dabs of primer on the back of your hand. Because the primer is meant to make eyeshadow long-lasting and smudge-proof, you can expect it to do the same for you glitter eyeliner concoction!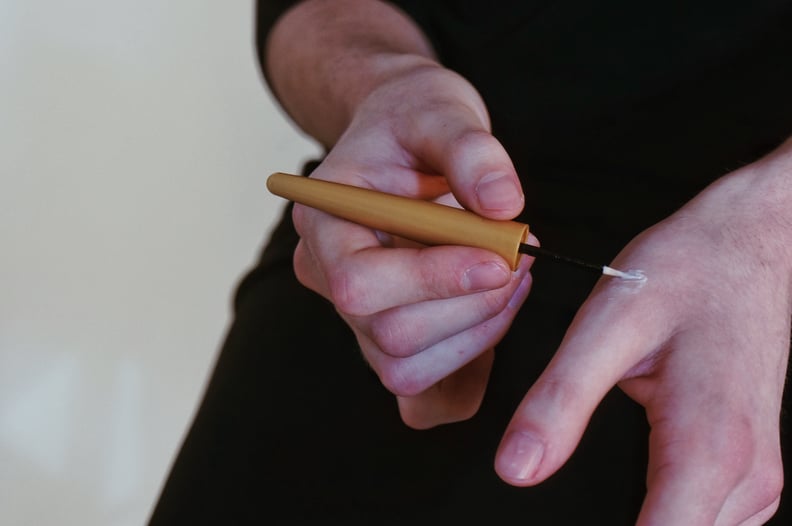 Step 4: Coat Your Brush in Primer
Coat your brush in the primer by rolling it around a few times in the dabs on the back of your hand. This will allow the glitter to stick to your brush.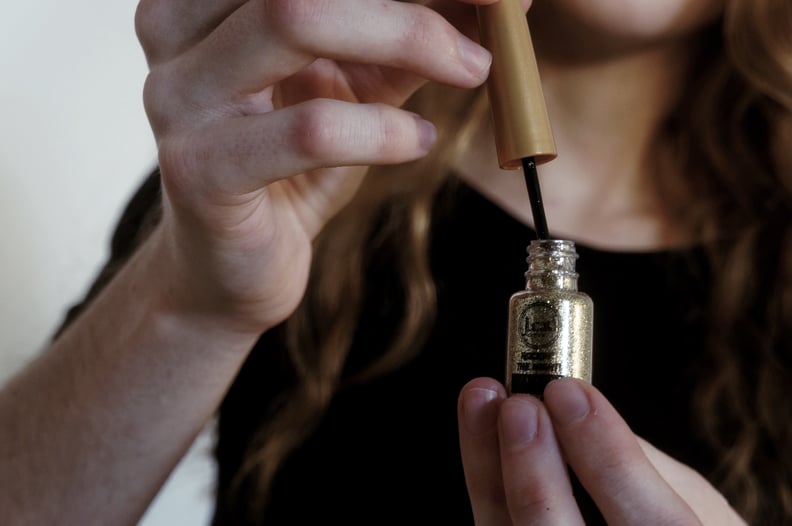 Step 5: Dip Your Brush in Glitter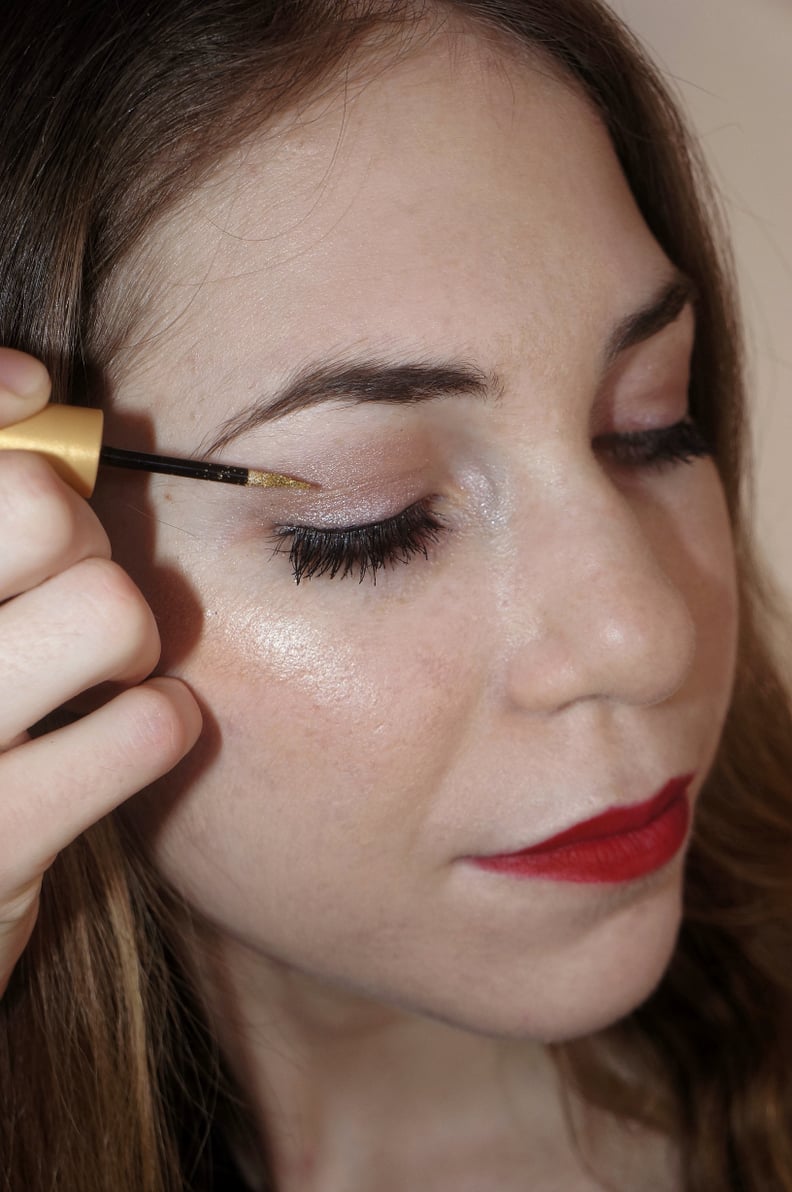 Step 6: Apply Eyeliner
You can either apply the glitter eyeliner on its own directly above your lash line or choose to layer the glitter above a black liner (like I did). The latter option is perfect for a more dramatic finish.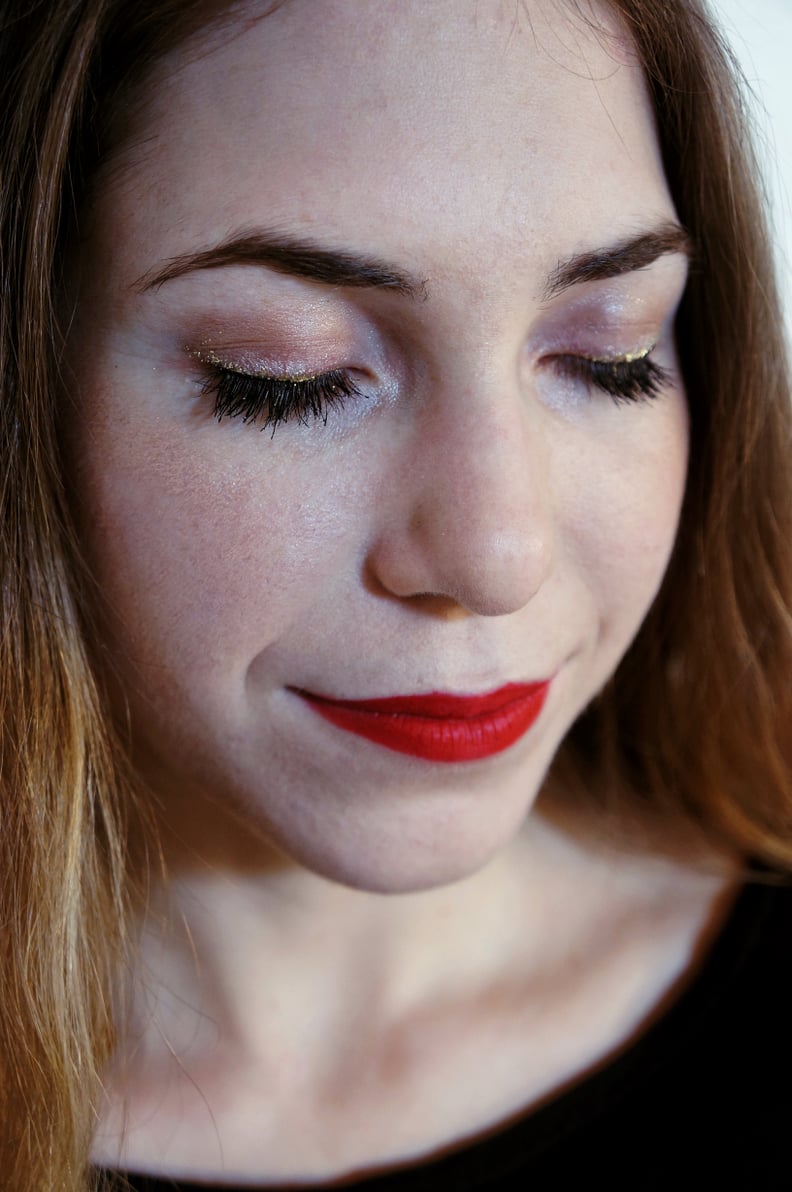 The Final Look
And viola! That's really all there is to it.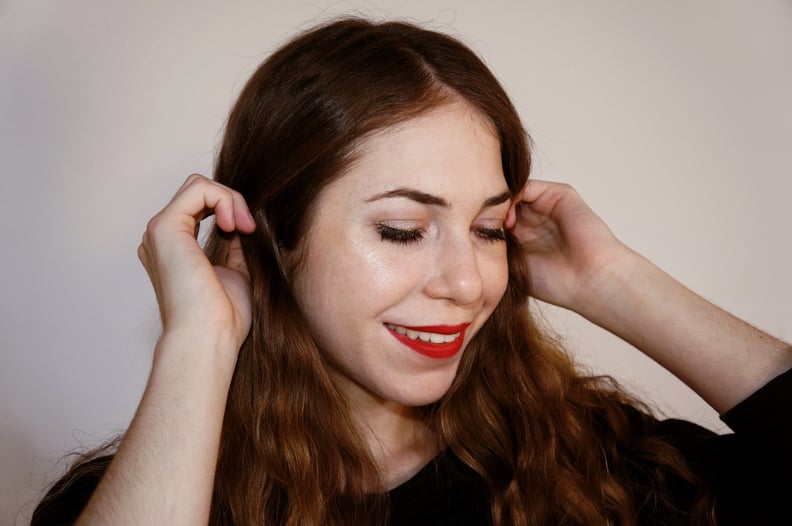 The Final Look