Does Nail Polish Remover Sanitize?
Can Nail Polish Remover Be Used to Sanitize and Disinfect? We Have the Answer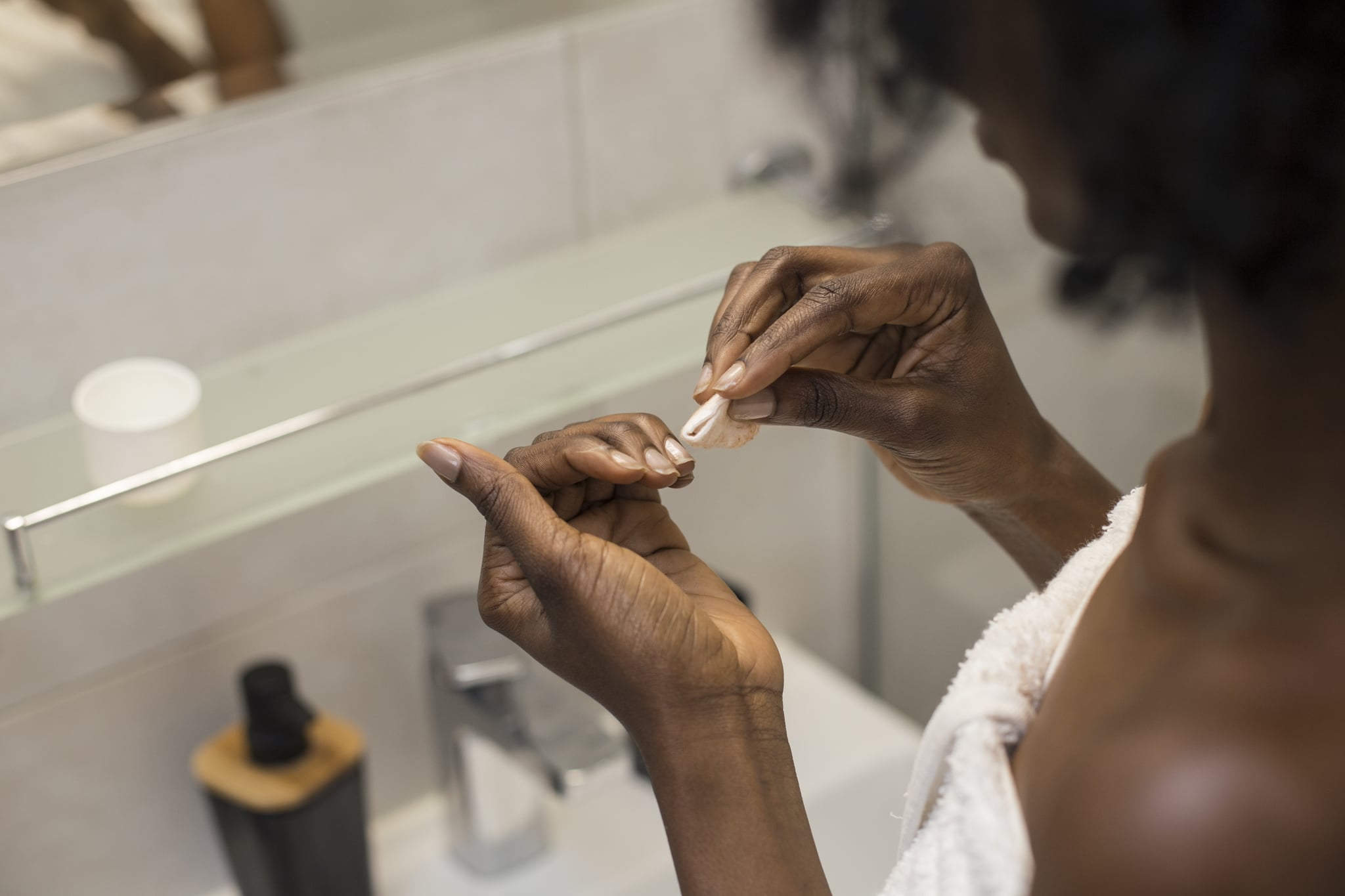 With the coronavirus at top of mind right now, many of us are experiencing a heightened desire to keep our environment clean and germ-free. This includes avoiding touching our face, washing our hands frequently, practicing social distancing as advised by the CDC, and skipping out on our visit to the hair salon this month. But with stores selling out of many cleaning supplies due to an increase in demand, it also has us looking in our closets and under our bathroom sinks, scratching our heads and wondering, "What else can we use to disinfect?" The obvious answer includes bleach, but there's also reason to believe nail polish remover could be useful.
What many people don't realize is that acetone — a common ingredient found in nail polish remover — is a natural disinfectant. "The main ingredients in nail polish removers are acetone and ethyl acetate, both of which are disinfectants," said Grigoriy Mashkevich, MD, facial plastic surgeon at Specialty Aesthetic Surgery. "These compounds have been shown to be effective against viruses and bacteria."
According to a study published in the journal Annals of Ophthalmology, when used in a concentrated form, acetone can sanitize surfaces. "Acetone is a potent bactericidal agent and has considerable value for the routine disinfection of surfaces," the study reported. "The reason for the poor showing of acetone in previously reported tests was that it was not used in concentrated form, and our tests also confirmed its relative ineffectiveness when diluted."
To use nail polish remover to sanitize things in your home, be it beauty tools or other items, ideally, you would use 100 percent pure acetone nail polish remover. This will ensure the concentration is powerful enough to kill bacteria. (Just make sure you don't use it on painted wood or other dyed items, as it can — obviously — remove a coat of color.)
POPSUGAR aims to give you the most accurate and up-to-date information about the coronavirus, but details and recommendations about this pandemic may have changed since publication. For the latest information on COVID-19, please check out resources from the WHO, CDC, and local public health departments.