Drunk Elephant Ceramighty AF Eye Balm Editor Review
I Never Believed in Eye Cream Until I Tried This One From Drunk Elephant
As POPSUGAR editors, we independently select and write about stuff we love and think you'll like too. If you buy a product we have recommended, we may receive affiliate commission, which in turn supports our work.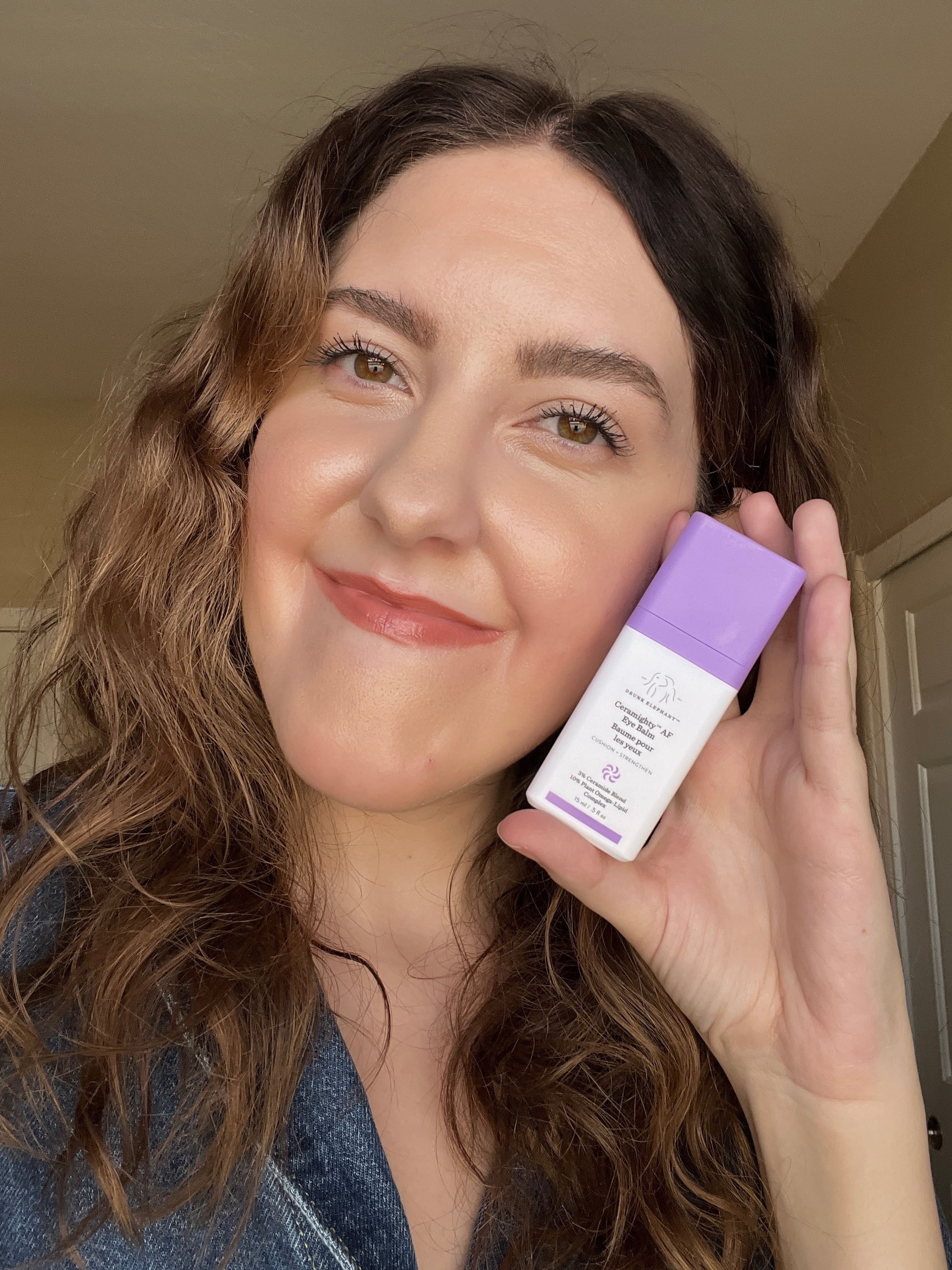 In the world of beauty, eye cream is definitely one of its more controversial products. With ingredient lists that often look suspiciously similar to those of many popular moisturizers, there's been some debate as to whether or not eye creams actually address fatigued eyes and dark undereye circles — with consumers, TikTok beauty experts, and seemingly even some skin-care brands asking: is the product really necessary or just a marketing grab? For the longest time, I've admittedly believed the latter — assuming that the deep, dark, and genetic (we love that for me!) circles under my eyes were completely incurable. That is, until I heard about Drunk Elephant's latest product drop.
Of all the beauty brands that I've tried over the years (and let me tell you, there have been a lot), Drunk Elephant is the one that's always managed to stand out among the rest — with a lineup of whimsical and ingredient-packed skin-care products that have helped to bring my skin back to life on even its dullest days. Naturally, testing out the brand's new Ceramighty AF Eye Balm ($60) felt like a no-brainer — and it's proven to be a worthwhile addition to my skin-care routine ever since. Read on for my honest thoughts about this Drunk Elephant eye cream.
What I Like About This Drunk Elephant Eye Cream
More than anything, I just love the immediate results I've seen. If you could bottle the benefits of a triple-shot espresso into a single skin-care product, I'm convinced this eye cream would be it. From the moment I apply the formula, it looks as if my undereyes have been given an immediate and dewy new life — courtesy of the skin-care product's jam-packed ingredient list, which includes everything from strengthening ceramides to omega-rich plant oils (for better skin elasticity, of course!) and so much more.
Plus, unlike other undereye creams that focus only on reducing the appearance of fine lines or dark circles, I appreciate that this product is incredibly moisturizing, too. The skin underneath the eyes is notably more delicate than anywhere else on the face, and as a result, it's important to have a product that can create an ample moisture barrier to help protect the undereye area from sun damage or any other harsh exposure. This product provides it tenfold — and my eyes have looked (and felt!) seriously better because of it.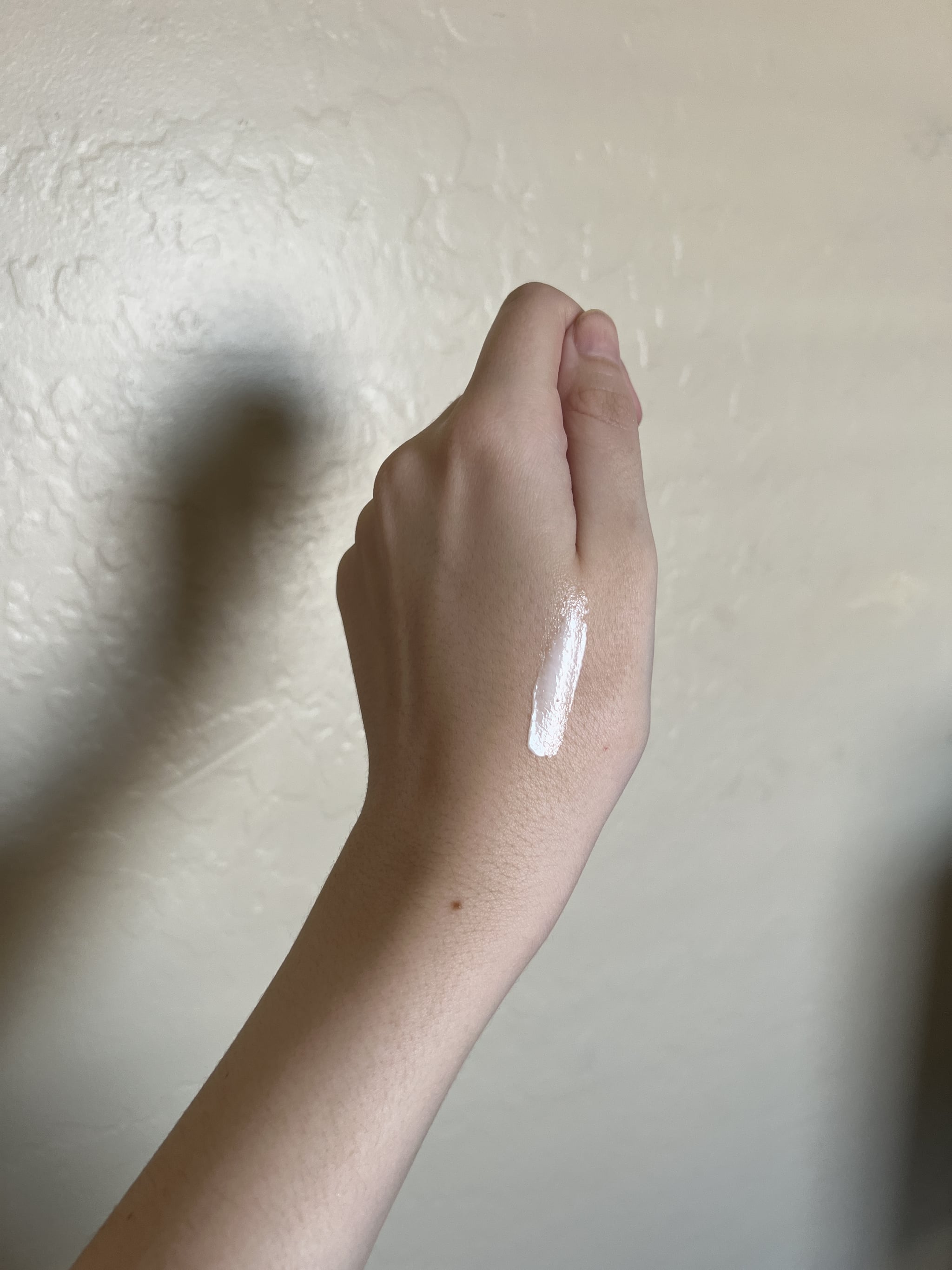 What's Worth Noting
The product is labeled as being an "eye balm" rather than an eye cream. And while this eye cream is incredibly nourishing, I personally find that it resembles less of a balmy, emollient-rich formula and more of a thick, whipped solution that's dense yet still smooth — almost similar to Drunk Elephant's Lala Retro Whipped Cream (another one of my go-to beauty essentials from the skin-care brand!). I prefer this because it feels as if the product provides a thicker moisture barrier that holds in all of the essential ingredients. That being said, if you struggle with clogged pores or just prefer lightweight, liquid-like treatments, this formula certainly feels a bit heavier on the skin than other undereye creams I've tried.
The $60 price tag is also something that's worth acknowledging. I'll be honest — I'm someone who has always struggled with acne, so skin care is one of the few areas in my life where I'm most willing to make a splurge-worthy purchase (especially if I've seen results while using other formulas from a brand!). Time and time again, Drunk Elephant products have made the most notable difference in the texture, appearance, and overall health of my skin, so adding another luxe product from the brand to my daily beauty mix wasn't exactly a huge stretch. And while there are definitely more affordable eye creams on the market, if you're looking for a quality, ingredient-driven eye balm that will deliver instant results, I'd argue that this product is well worth the investment. Plus, a little goes a long way, so you shouldn't have to worry about restocking the cream too often.
Who Is This Drunk Elephant Eye Cream Best For?
Whether you have dry, oily, or even combination skin, this eye balm is sure to work wonders for anyone who struggles with dark undereye circles or fatigued eyes. Because I use such a nourishing and ingredient-heavy face moisturizer at night, I'll usually opt for just using this product in the morning — in part because it helps to revive the look of my eyes from the moment I wake up and also because I want to stretch out the bottle for as long as I possibly can. Even those without dark undereye circles or fine lines will benefit from using this treatment to prevent any premature signs of aging and address dehydrated eyes at the source.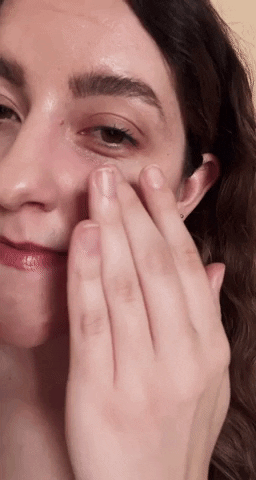 Where Is Drunk Elephant's Eye Cream Available?
Drunk Elephant's Ceramighty AF Eye Balm is available to shop at Ulta ($60), Amazon ($60), Space NK ($59), and Sephora.
Additional Details
Unlike Drunk Elephant's other brightening eye cream, this solution targets fine lines, wrinkles, dryness, and loss of firmness.
The product doubles as a great eye primer under makeup.
It's also labeled as a Clean at Sephora product, which means the solution is clean from over 50 questionable ingredients that are known to have effects on human health.
Rating:

Image Source: POPSUGAR Photography / Kyley Warren