Every editorial product is independently selected by our editors. If you buy something through our links, we may earn commission.
Let me start off by admitting my hair doesn't meet shampoo often, and rarely meets said shampoo applied with my very own hands. I typically rely on biweekly Drybar blowouts — a non-negotiable beauty splurge that I'd make many other sacrifices in my life to always continue. You may then (very logically) deduce that I wouldn't have ever tried a scalp scrub either, and you would be right.
But when Drunk Elephant recently released its new haircare products, it was like the pink-tipped T.L.C. Happi Scalp Scrub tube called out to me. "Morgan," it said, "Your hair is filthy, girl. You have pretty much nothing else to do and nowhere to go. Try me." Now clearly I've spent too much time alone in my apartment as I'm giving voices to haircare products, but you get the point. The idea of something that could deeply cleanse my scalp less frequently seemed to be the baby step to clean my hair needed.
Here's how my trial with the brand's new hair products went down.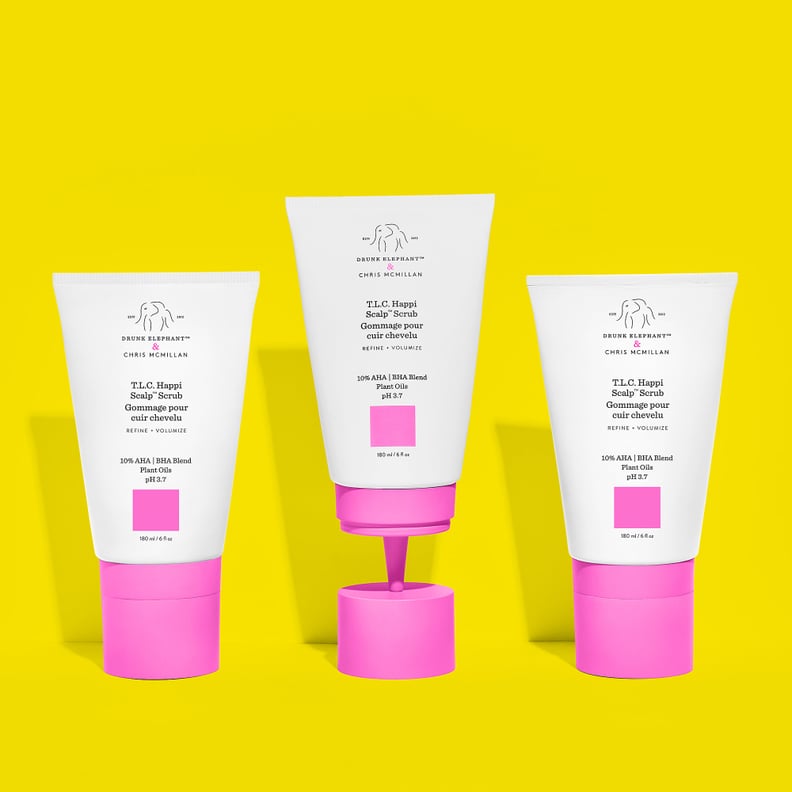 Drunk Elephant T.L.C. Happi Scalp Scrub
The very first thing I liked about the Drunk Elephant T.L.C. Happi Scalp Scrub ($48) is that it's applied when your hair is dry, not wet. Because of this, I was able to apply the scrub before I got in the shower and wait the 10 minutes on my couch, all comfy in my robe (which was more pleasant than shivering in the shower for 10 minutes after I wet my hair).
Plus, the multitasker in me could also see this scrub working well if I put it on in the bath, shaved my legs, and then stood up to rinse it out in the shower.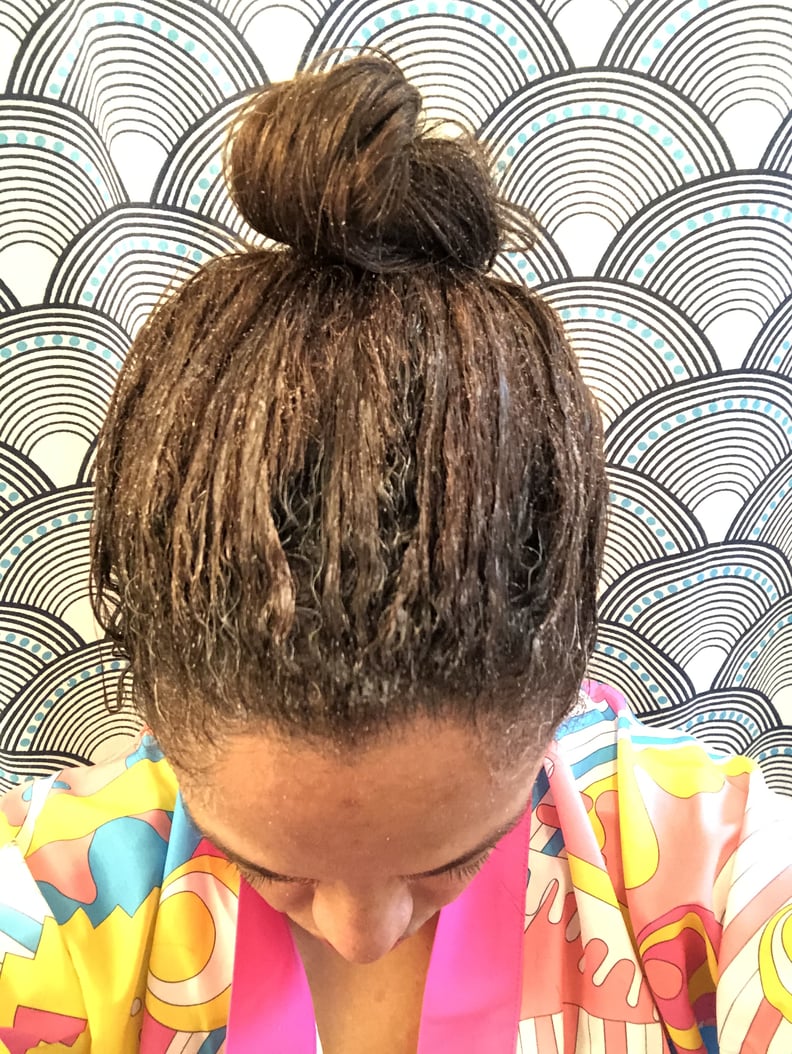 My First Impressions of Drunk Elephant's T.L.C. Happi Scalp Scrub
As I massaged the treatment into my head, I could immediately feel a slightly cool tingle on my scalp. I rubbed it in pretty diligently and then twisted my hair up into a bun to wait the 10 minutes before showering. While my scalp already felt cleaner, it looked like I had the greasiest hair ever with the worst dandruff (seen above), which was actually the plant-derived scrub agent hard at work exfoliating dead skin cells and product buildup from my scalp.
How the T.L.C. Happi Scalp Scrub Looks Right Out of the Tube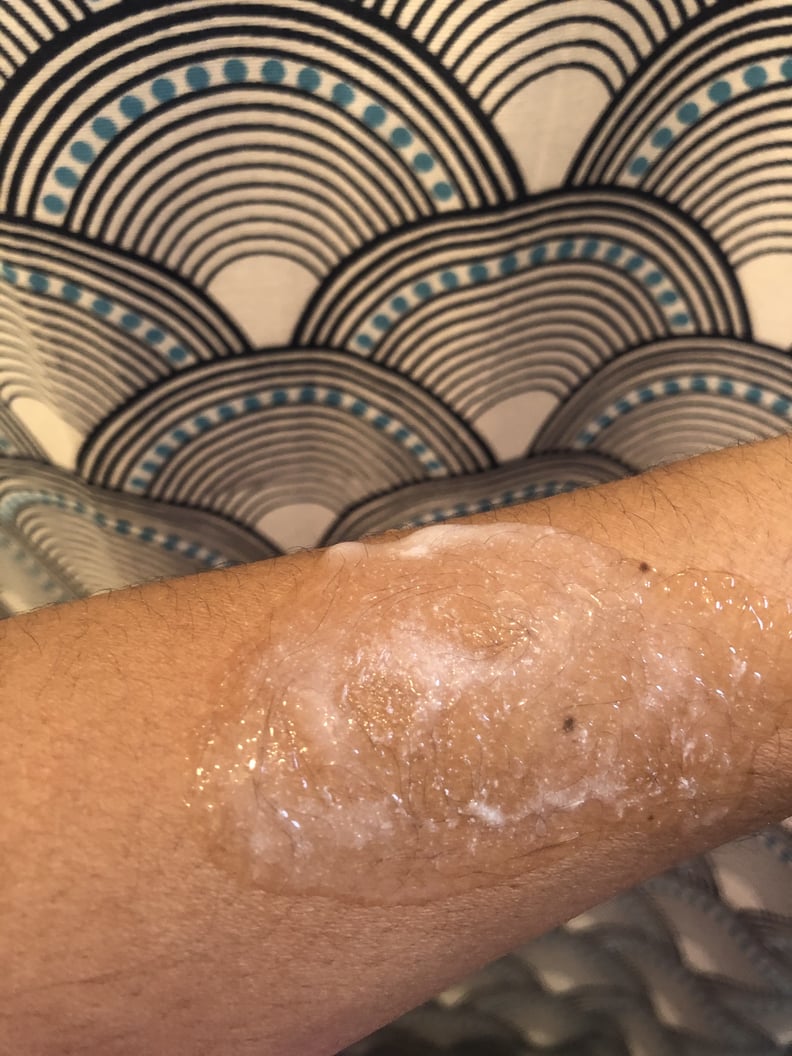 How the Scrub Looks When Water Is Added and It's Rubbed In
Now, the instructions said the Drunk Elephant T.L.C. Happi Scalp Scrub could also be used on the body — and I love a good bath scrub — so I brought it into the shower with me to try. I enjoyed the way the gentle exfoliation felt as I added water and rubbed it in.
This scalp scrub also has Drunk Elephant's T.L.C. Framboos AHA Blend with glycolic, tartaric, lactic, and citric acids to lift away dead cells on the skin, and it's similar to what's found in the brand's resurfacing night serum, too.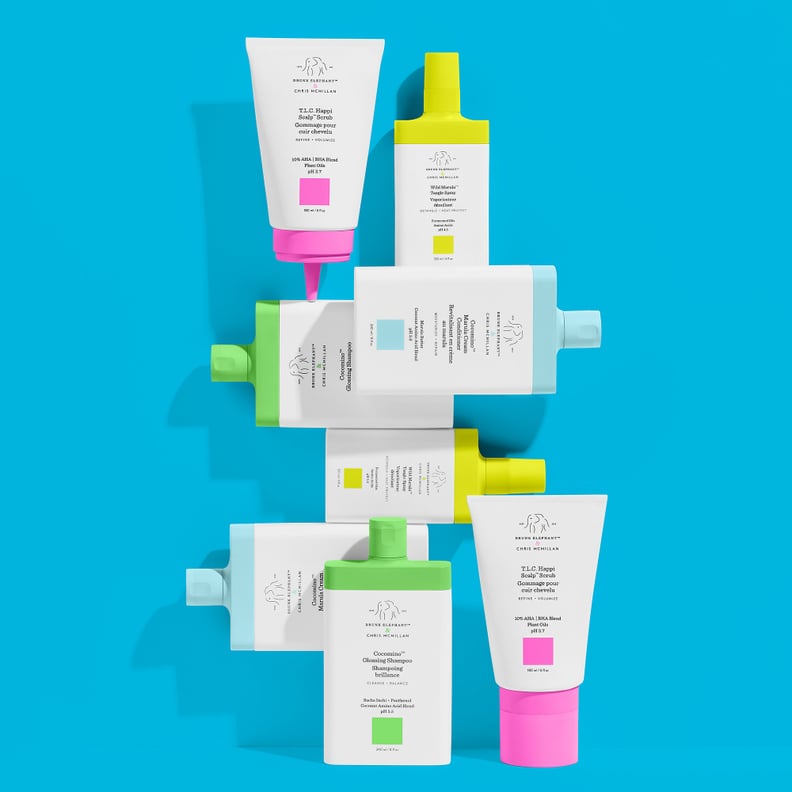 The Other New Drunk Elephant Haircare Products I Used Next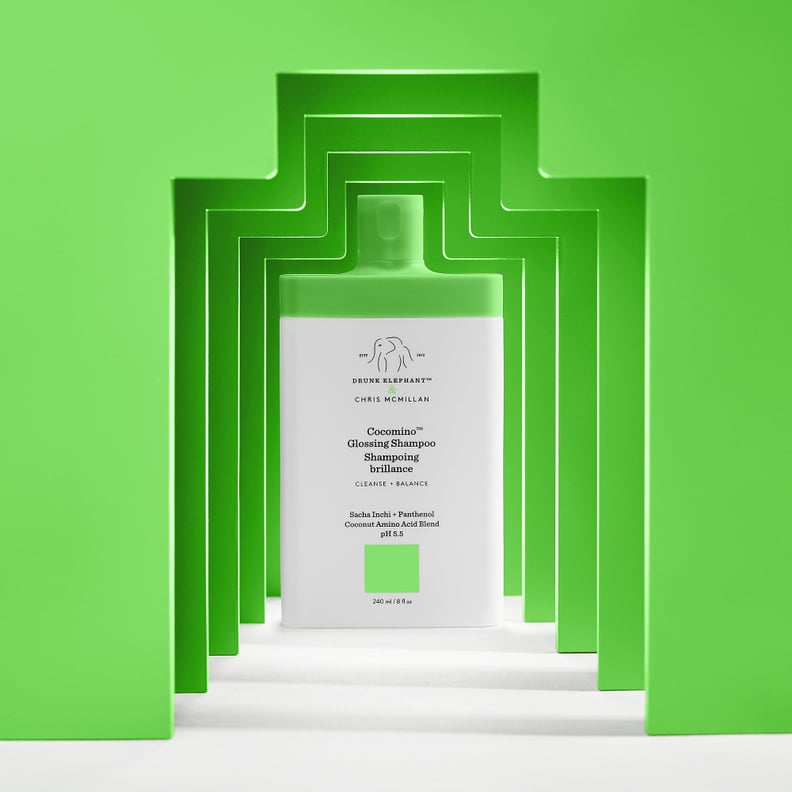 Drunk Elephant Cocomino Glossing Shampoo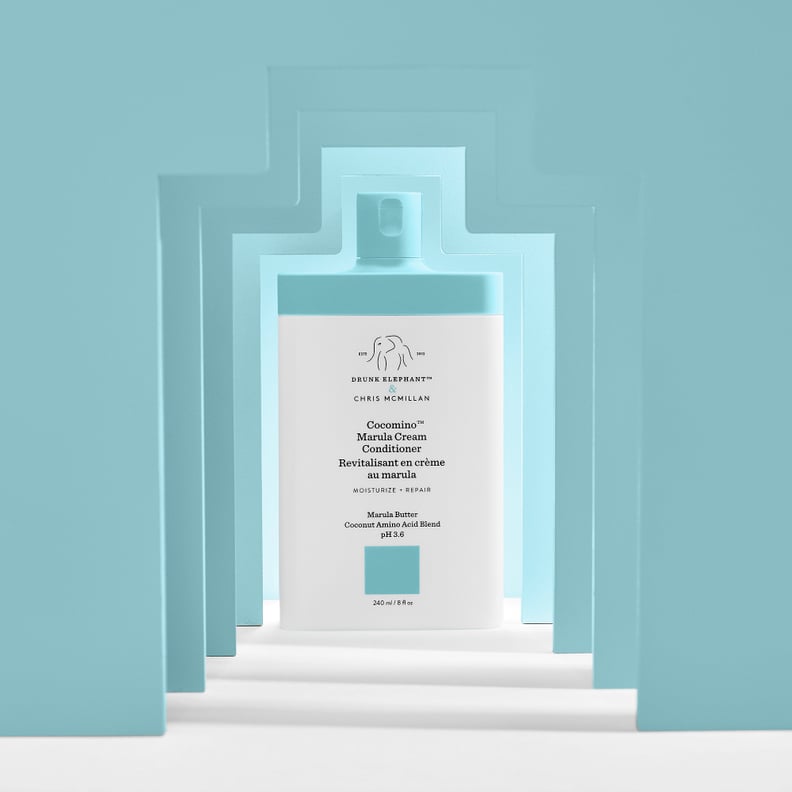 Drunk Elephant Cocomino Marula Cream Conditioner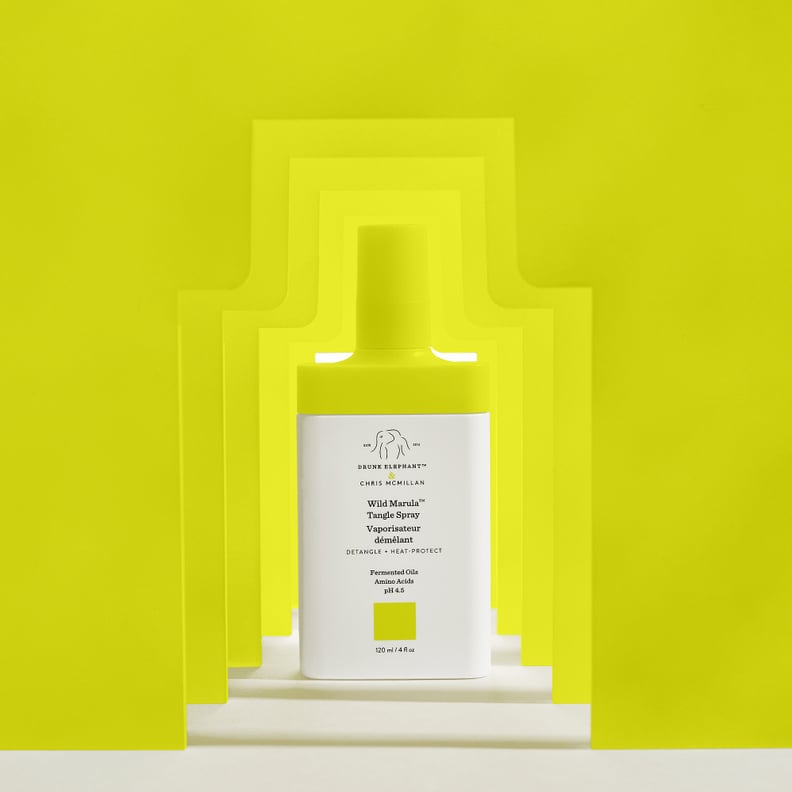 Drunk Elephant Wild Marula Tangle Spray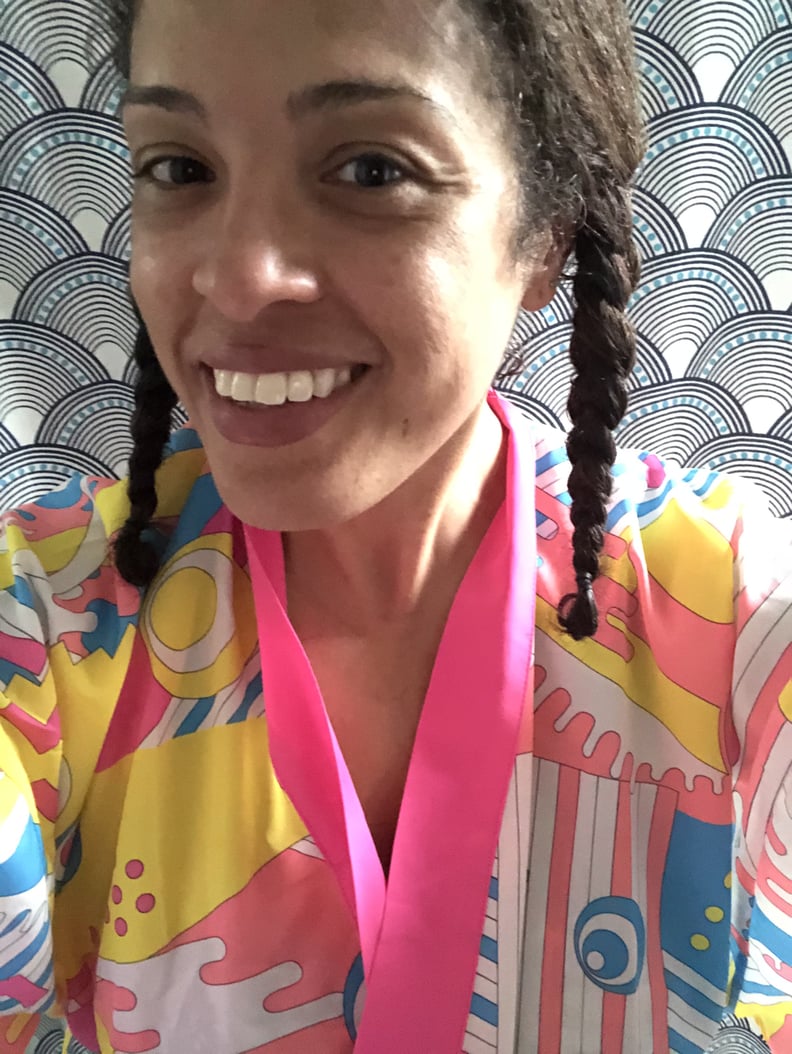 Final Thoughts on the Drunk Elephant T.L.C. Happi Scalp Scrub
Now that I'm going to be doing my own hair for the foreseeable future, you can be sure this scalp scrub will be in my new normal routine. This time I just let my hair air dry in braids, but I'm not about to pick up a blow dryer on the regular. Styling my biracial, natural curly hair (that also has a mild relaxer) means I'll soon turn into the cowashing girl sporting an air-dried curly look that I usually reserve for when I'm on vacation away from the salon.
But, wearing that wash-and-go look means I'm also using several products to style it that way, which also means there will be several products gathering in my roots each time I style it. And, as much as I may like to pretend it away, I know I can't exclusively cowash my hair forever.
I'll be rotating in this refreshing scrub to cleanse my scalp of product buildup and dead skin cells because its moisturizing marula oil leaves my hair feeling clean and nourished (and not stripped dry like shampoo often does) while I'm at home — and once I can travel again, too.