As POPSUGAR editors, we independently select and write about stuff we love and think you'll like too. If you buy a product we have recommended, we may receive affiliate commission, which in turn supports our work.
Welcome to In My Head, a monthly column where we break down the latest and greatest natural hair products to hit our doorsteps that actually live up to the hype. Up first: hydrating conditioners.
I always knew that I was product-obsessed, but I honestly don't know if there's a proper word to describe the ridiculous amount of hair products that are littered throughout my house. Leave-in conditioners, hair masks, shampoos, oils — no matter the product or its supposed benefit, I make it my mission to try everything I can at least once, while still attempting to maintain some regularity. Some of these are formulas that I quickly realize I can do without, while others (sometimes, a lot of others) manage to impress me so much that they gain a spot in my regular routine.
This month, I'm taking you through a few hydrating and repairing conditioners I've tried recently that I've fallen in love with. Read ahead to check them out.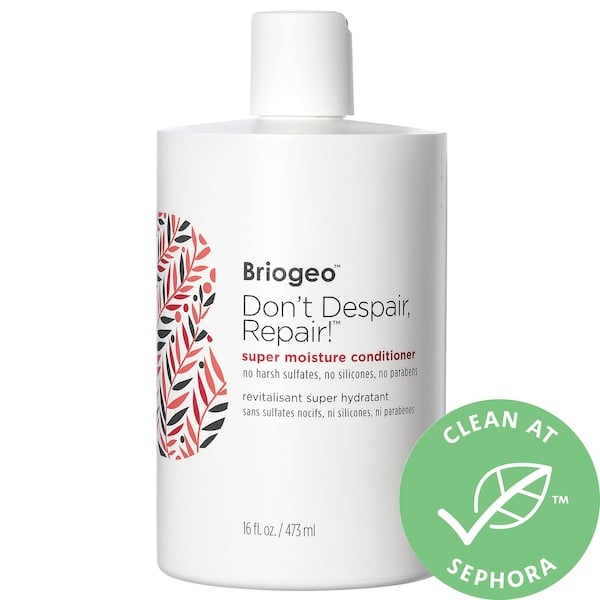 Briogeo Don't Despair Repair! Super Moisture Conditioner
The Briogeo Don't Despair Repair! Super Moisture Conditioner ($36) launched mid-December as a follow-up to the brand's award-winning Don't Despair Repair! Deep Conditioning Mask. Much unlike the hair mask that preceded it, this new conditioner contains a protein-free formula, making it safe to use frequently if you're someone who washes your hair more than once a week.
I tried this conditioner one night after I had already washed and deep conditioned my hair a few days prior. It was a necessary refresh since my hair was a little tired and dry after I'd spent a few days manipulating it for work events and Zoom calls. I raked a generous amount of the conditioner through my hair while in the shower one night, and aside from the amazing scent, the first thing that caught my attention was the impressive amount of slip it had. It sort of felt like my fingers were gliding through my hair as I applied it, to the point where I almost didn't want to stop.
I rinsed it out after letting it sit on my hair for about 10 minutes and couldn't believe how soft and moisturized my curls felt. I'm not crazy enough to ever skip a deep conditioner (my hair gets way too dry for that), but I'll admit that this is one product that almost made me feel like I could do that.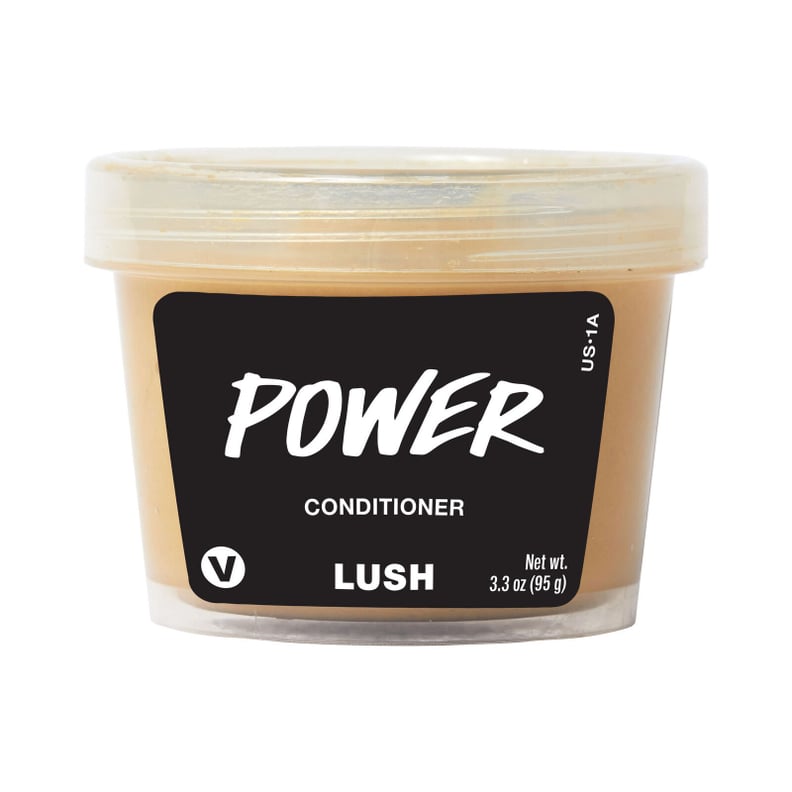 Lush Cosmetics Power Conditioner
The Lush Cosmetics Power Conditioner ($13) is one of several products featured in the brand's new Curls, Coils, Texture collection. It has restorative properties, and it's made with maple syrup to moisturize the hair, almond oil to soften, and sweet potatoes to strengthen the ends. All of that is to say that it really is like food for your hair, and knowing that it was made with all of these natural ingredients made applying it to my hair feel that much better.
After shampooing one night, I applied this to my wet hair and left it in for about 20 minutes, immediately noticing how much softer it made my hair feel after I rinsed it out.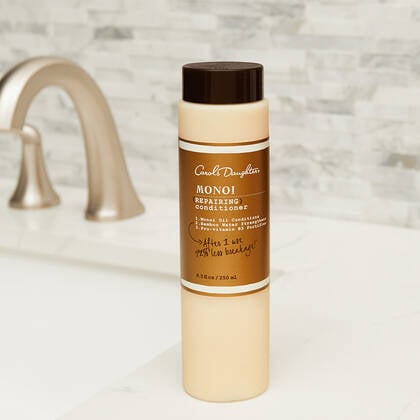 Carol's Daughter Monoi Repairing Conditioner
I recently tried the Carol's Daughter Monoi Repairing Conditioner ($22) as a pre-shampoo, detangling product. It has great slip and goes on very lightweight, and made the sometimes-difficult task of detangling my hair a lot easier and more enjoyable.