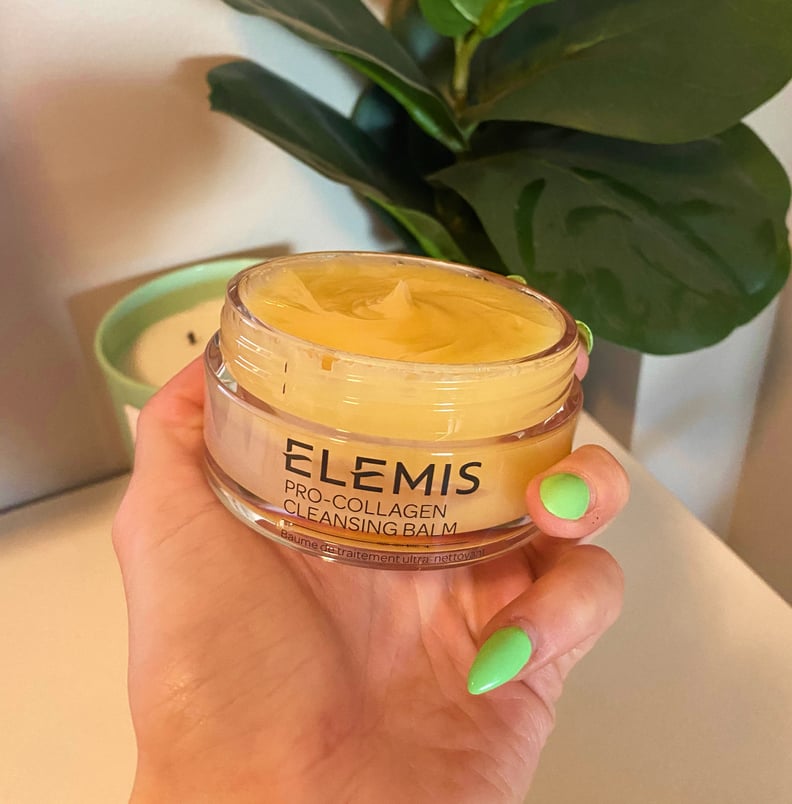 POPSUGAR Photography | Marisa Petrarca
POPSUGAR Photography | Marisa Petrarca
Every editorial product is independently selected by our editors. If you buy something through our links, we may earn commission.
As a beauty editor of several years, I've tried nearly every product on the market. Tens — if not hundreds — of formulations have worked their way into my daily cleansing regimen, but I've found that I always go back to one specific product. Enter the Elemis Pro-Collagen Cleansing Balm ($66), which has been a customer favorite in the British skin-care brand's portfolio since 2013. It's a godsend for cleansing, softening, and imparting radiance to your complexion, sans the handiwork of a professional aesthetician. Ahead, I break down everything you need to know about the luxurious formula — and why you need it in your vanity.
What I Like About The Elemis Pro-Collagen Cleansing Balm
This cleansing balm is the next best thing to a daily facial. I know, I know, that sounds dramatic, but it really is as luxurious as it is effective. I use it as the first step in my double-cleansing ritual on days when I wear makeup (though it also doubles as a hydrating face mask) and warm a pea-size amount between my palms before massaging it into my skin. Within seconds, the formula melts even waterproof makeup formulas off of my face. What's more, my skin feels softer to the touch immediately after cleansing. Forget the feeling of stripped skin — this balm will leave your complexion feeling wildly silky and soothed.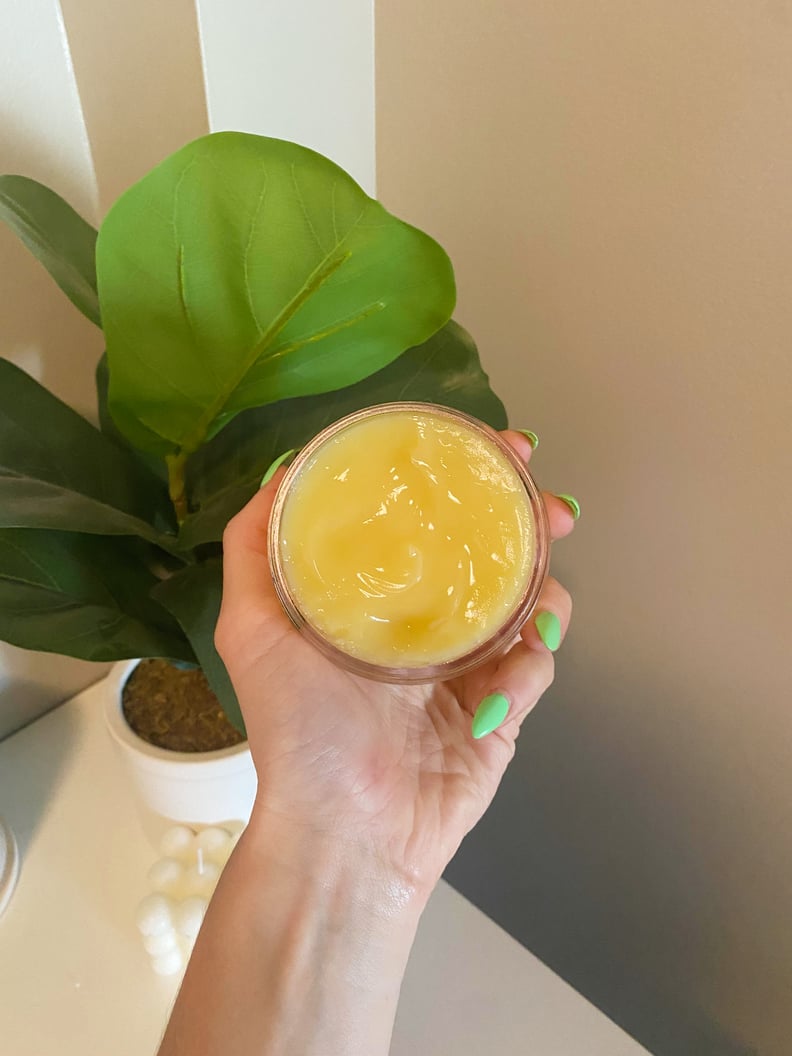 What's Worth Noting
This cleansing balm boasts a steep price tag, but keep in mind that a little goes a long way (my last tub lasted me for nearly half a year, though I used it exclusively on days when I wore makeup). Another thing worth noting is the scent: a blend of essential oils, which gives it a calming, spa-like smell. The latter is just one of the many reasons I'm obsessed with the cleansing balm, but I also understand why it may be a turnoff for those who prefer fragrance-free formulations.
And we can't not touch on the texture, which is undeniably unique. It starts as a gel-like balm but transforms into a milky oil as it's massaged into the skin with water. Heed our warning that if you're picky about the texture of your skin-care products, you may want to the travel-size version of this cleansing balm before purchasing the full-size option.
Who Is Elemis Cleansing Balm Best For?
The Elemis Cleansing Balm is ideal for makeup wearers looking for a thorough cleanse and/or anyone with dry, dull skin in need of a little extra TLC. I especially recommend this formula if you like for your skin care to be a sensorial experience rather than just an obligatory part of your daily routine.


Additional Details
Rating: ★★★★★