POPSUGAR
/ paid content for /
e.l.f. Cosmetics
E.l.f. Cosmetics Camo CC Cream For Zoom Meetings
I Rely on This $14 CC Cream to Get Me Through a Day of Zoom Meetings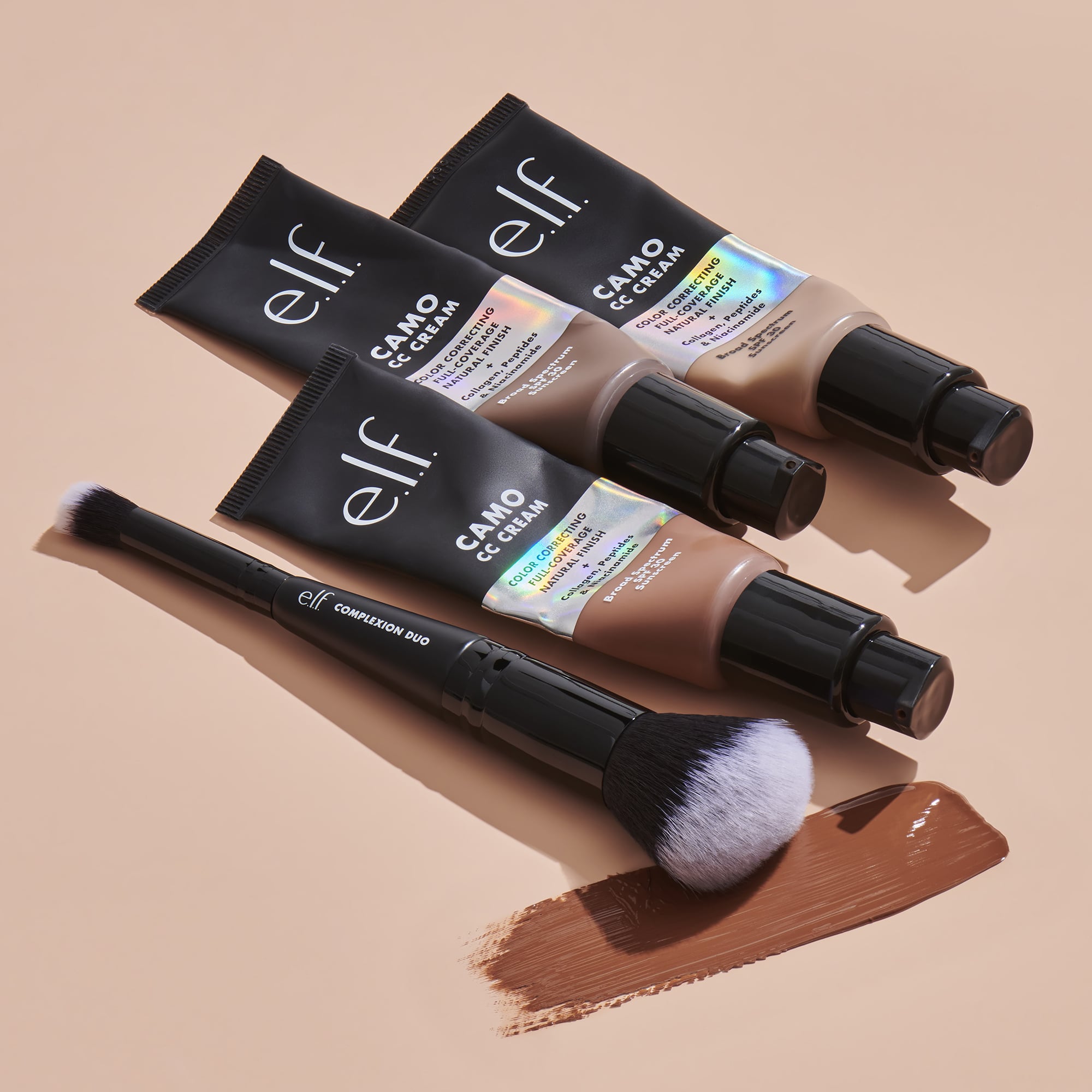 You'd be surprised at how much strategizing goes into a day of sitting in front of the computer. The past year has taught me a lot, but this was perhaps one of the most unexpected learnings. Spending hours on back-to-back Zoom calls — especially with your camera on — means a lot has to be kept within arm's reach: snacks, a minimum of two beverages (I usually opt for coffee and water), and my phone. It also means I have to plan bathroom and dog-walking breaks and choose the right balance of beauty products that will stay put.
I know I'm not alone in abandoning the majority of my makeup routine since last March. In fact, I usually opt to go product-free on most days, save for sunscreen and a light wash of cream blush when I feel like it. But for busy camera-on Zoom-call days and important meetings, I'll admit it's nice to feel more put together — and "normal." In that case, I'll reach for the $6 mascara I've been loving and e.l.f. Cosmetics' new Camo CC Cream ($14).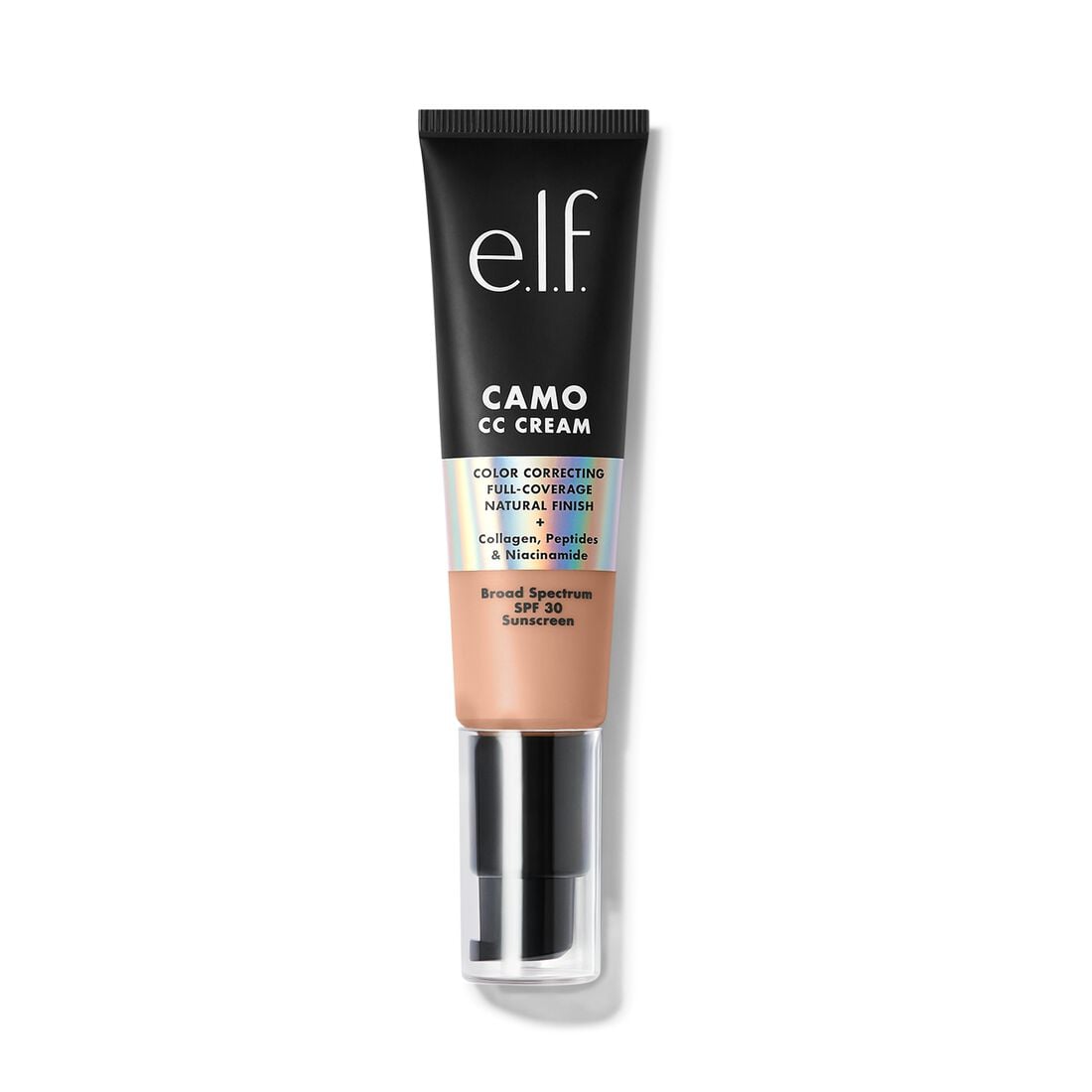 Prepandemic, I was never much of a foundation girl. I typically opted for a rotating combo of concealer and powder, only choosing foundation, CC creams, or a skin tint when I had somewhere important to be, like a work event or a dimly lit Brooklyn bar on a Saturday night. But these days, the stagnant air in my apartment has been seriously drying out my skin, so I was hoping to find a liquid or cream formula that could cover any imperfections and keep my skin happy. And do it all in one step. That's when I discovered the Camo CC Cream formula at my local Target.
Not only is the formula buildable from a medium to full coverage, but it's also packed with ingredients I know my skin loves, like hydrating hyaluronic acid and brightening niacinamide. Both of these ingredients are in my daily skin-care routine, so I was especially impressed by this formula; I love knowing that my skin is reaping their benefits all day long. What's more, the product checks one of my most important face-makeup boxes: it looks totally natural, like skin. This means my complexion looks totally even but never cakey — and it feels great (read: weightless), too. Pair all of that with a $14 price tag, and what's not to love? Whether or not I build my makeup routine back up once we return to the office, I'm sure of one thing: this product isn't going anywhere.
Image Source: e.l.f. Cosmetics