POPSUGAR
/ paid content for /
e.l.f. Cosmetics
How to Use the e.l.f. Cosmetics Brow Lift
This $6 Brow Wax Might Be Your New Secret to Fluffy, Brushed-Up Brows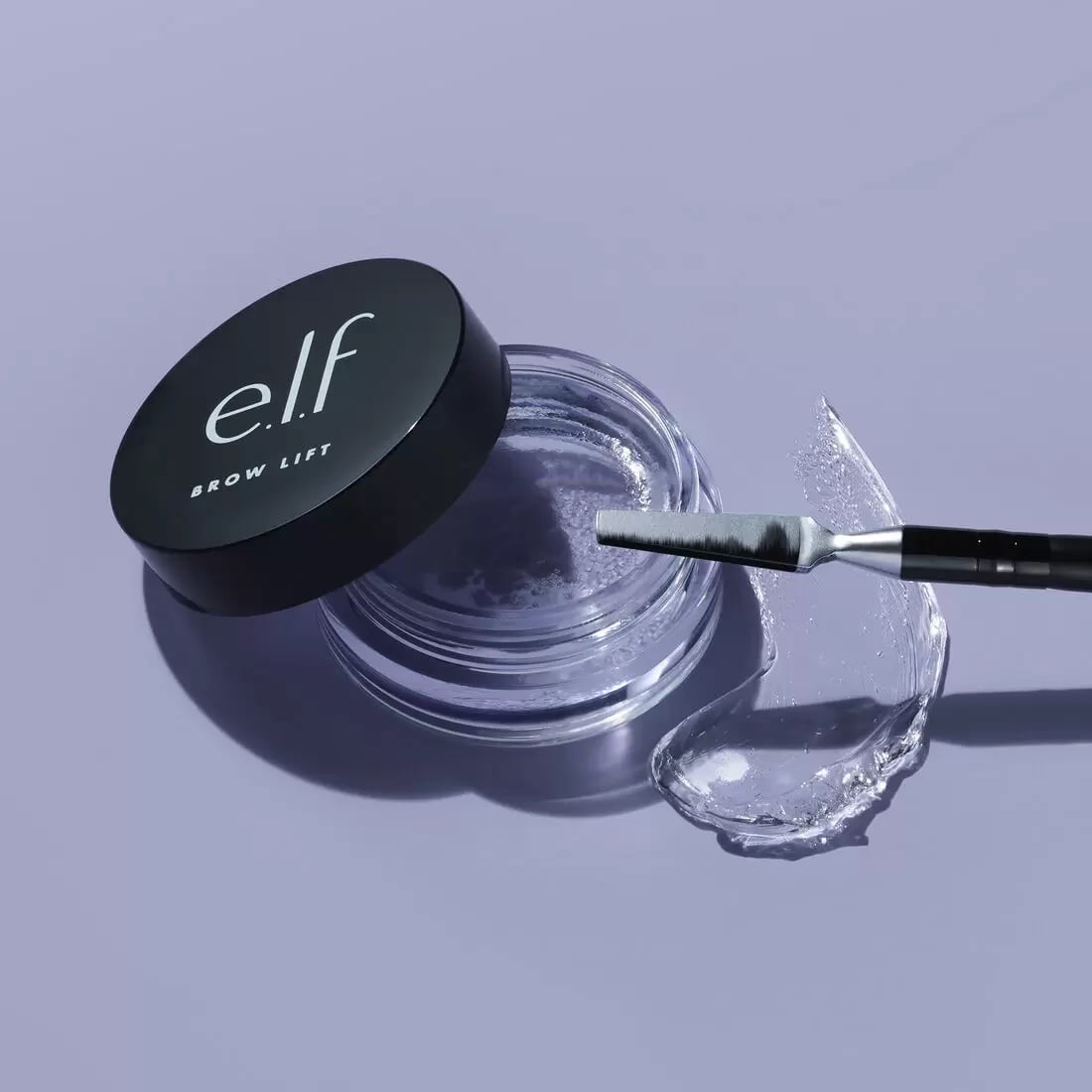 If your brows start drooping or falling flat shortly after you've brushed them up into that fluffy, full, and lifted shape synonymous with the "soap brow" trend you learned about on TikTok, there's a chance you're not using an eyebrow product with the right consistency or staying power.
While the spoolie end of an eyebrow pencil can certainly come in handy, you'll definitely need to pair it with a brow formula that can really control those little brow hairs and lock them into place.
This is where eyebrow waxes and gels really come in handy. They have way more molding abilities than pencils and powders, and there are plenty of options out there at a variety of price points.
However if you're looking for a buy that rings well under $10, doesn't have any pigment, and already has TikTok clout, you may want to consider e.l.f. Cosmetics latest launch — the Brow Lift ($6).
The clear, long-lasting brow shaping wax is designed to help easily mold and secure your delicate brow hairs into a fluffy, lifted, soap-brow-like shape. It's also enhanced with conditioning benefits.
To make the application process super straightforward, the brand also released a new corresponding dual-sided brow tool, appropriately dubbed the Brow Lift Applicator ($4).
e.l.f. Cosmetics recommends using the flat end of the applicator to pick up the wax out of the tiny jar and apply it to the back of the cap. Then, the brand suggests using the spoolie side to pick up and brush the wax equally through the brows. The flat side can also be used to really lift the brows into the shape you want. You may find yourself going back and forth to each side to really perfect your final look.
This is an especially helpful product for anyone who's sick of their brow pencil's spoolie doing double duty.
Image Source: e.l.f. Cosmetics