POPSUGAR
/ paid content for /
e.l.f. Cosmetics
e.l.f. Cosmetics Metallic Liquid Eyeshadow Launch
This New Liquid Eyeshadow Is Ideal For Shimmery Holiday Looks — and It's Only $5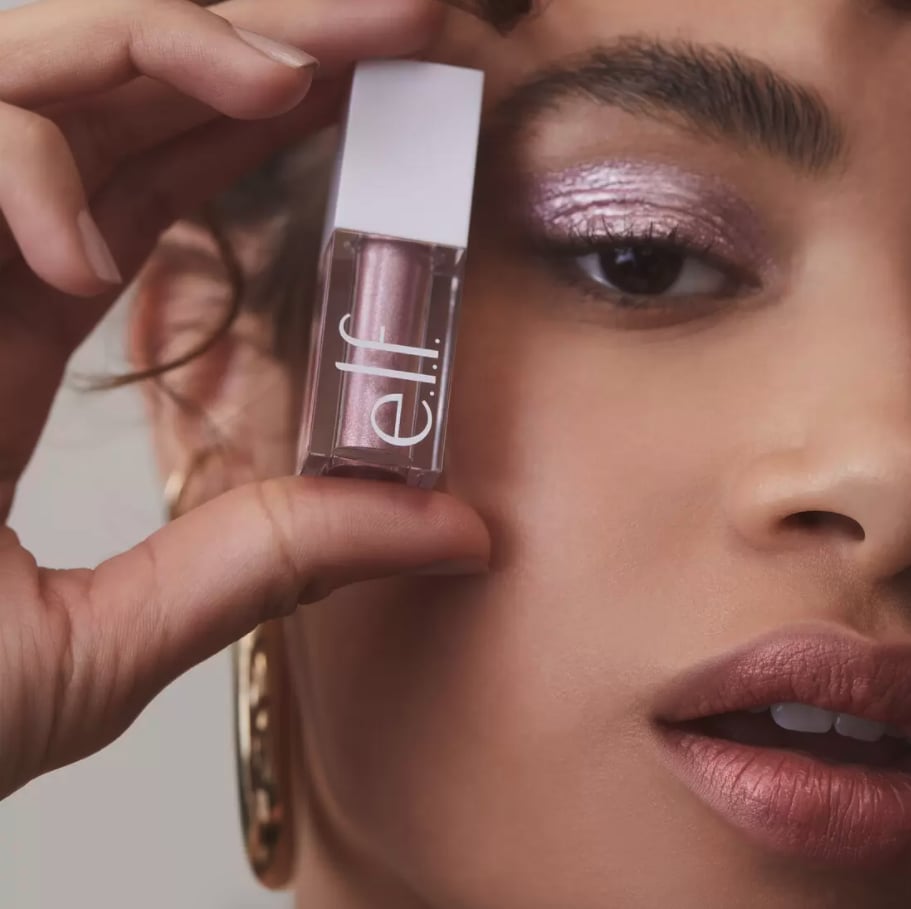 Sparkly makeup looks are a hallmark of the holiday season. Whether your celebrations are happening IRL or over Zoom, e.l.f. Cosmetics just dropped a new product that's perfect for festive occasions: e.l.f. Liquid Metallic Eyeshadow ($5).
This easy-to-use liquid shadow comes in eight shades ranging from shimmery pale gray to punchy purple to emerald green. Each shade is infused with both fine metallic pearls and smaller shimmer particles for a high-shine metallic finish. It's a similar effect to that of e.l.f.'s Liquid Glitter Eyeshadows ($5), although the metallic shadow includes smaller pieces to create a shimmering effect rather than multidimensional glitter.
With just one swipe of this liquid eyeshadow, you'll get a solid wash of color and sparkle all over your lid. Use it alone, or apply it over the top of matte eyeshadow for a more dramatic layered look. It's quick-drying and long-wearing, so your look will stay pristine for hours.
Ready to try it out? Find e.l.f.'s new liquid metallic shadows exclusively at Target starting on Nov. 27. At just $5, they're so budget-friendly that you can afford to try out several.
Image Source: e.l.f. Cosmetics