POPSUGAR
/ paid content for /
e.l.f. Cosmetics
e.l.f. Cosmetics Power Grip Primer vs. Putty Primers
There's a New e.l.f. Primer Taking Over TikTok — Here's How It Compares to the Putty Formulas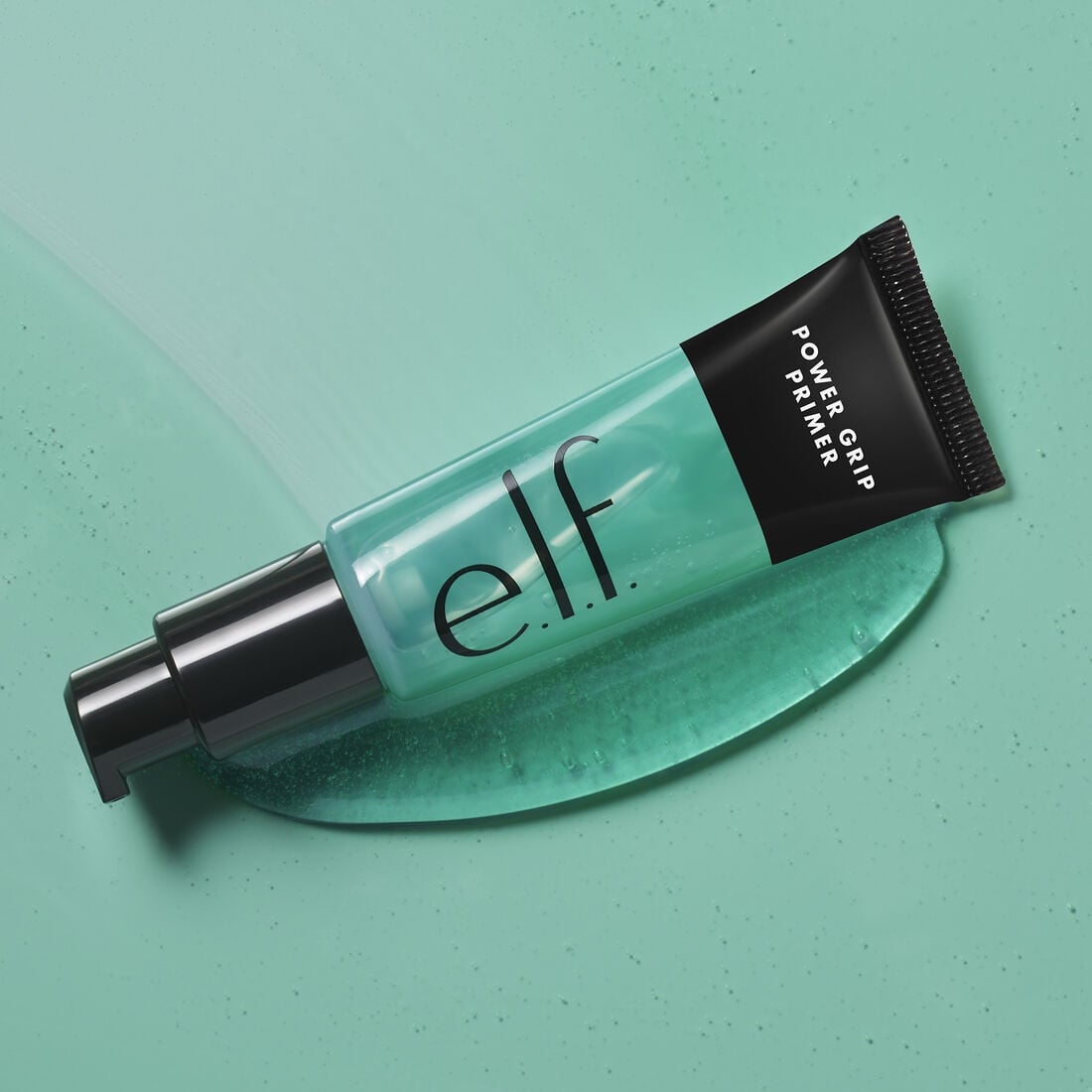 A well-formulated makeup primer can yield a ton of benefits, but at the very least, you probably want it to grab hold of your makeup and help lock it in place.
If you've yet to find one that really delivers in that department but you don't want to spend a ton of money, TikTok has plenty of suggestions. The platform has helped skyrocket countless affordable beauty products (including primers!) into internet fame.
The latest primer that seems to be getting love and attention on the internet is the e.l.f. Cosmetics Power Grip Primer ($10). The newly launched formula, packaged in a compact tube, is designed to grip onto makeup to deliver a longer-lasting look while also hydrating the skin.
So how does it compare to the brand's cult-favorite Putty Primer? While both of these primers are buzzy, inexpensive, and designed to prep the skin for makeup application, they have some significant differences. Read on to learn more about each formula, learn how to use them, and hopefully find out which one is right for you.
e.l.f. Cosmetics Power Grip Primer
As you might have guessed, this translucent gel-based primer (pictured above) is designed to create a canvas that really latches onto makeup and secures it in place. If you struggle with your foundation smearing, caking, or smudging, this formula might be a good choice for you.
In terms of finish, the brand claims it delivers a "soft-focus" effect. In beauty, that usually translates to smoothing the skin and providing a dewy glow.
The formula is also enhanced with hyaluronic acid to help hydrate and plump up the skin, which may be appealing to those with dry skin.
To use it, the brand suggests applying and blending it with your fingertips, then waiting at least 30 seconds before moving onto makeup.
e.l.f. Cosmetics Putty Primers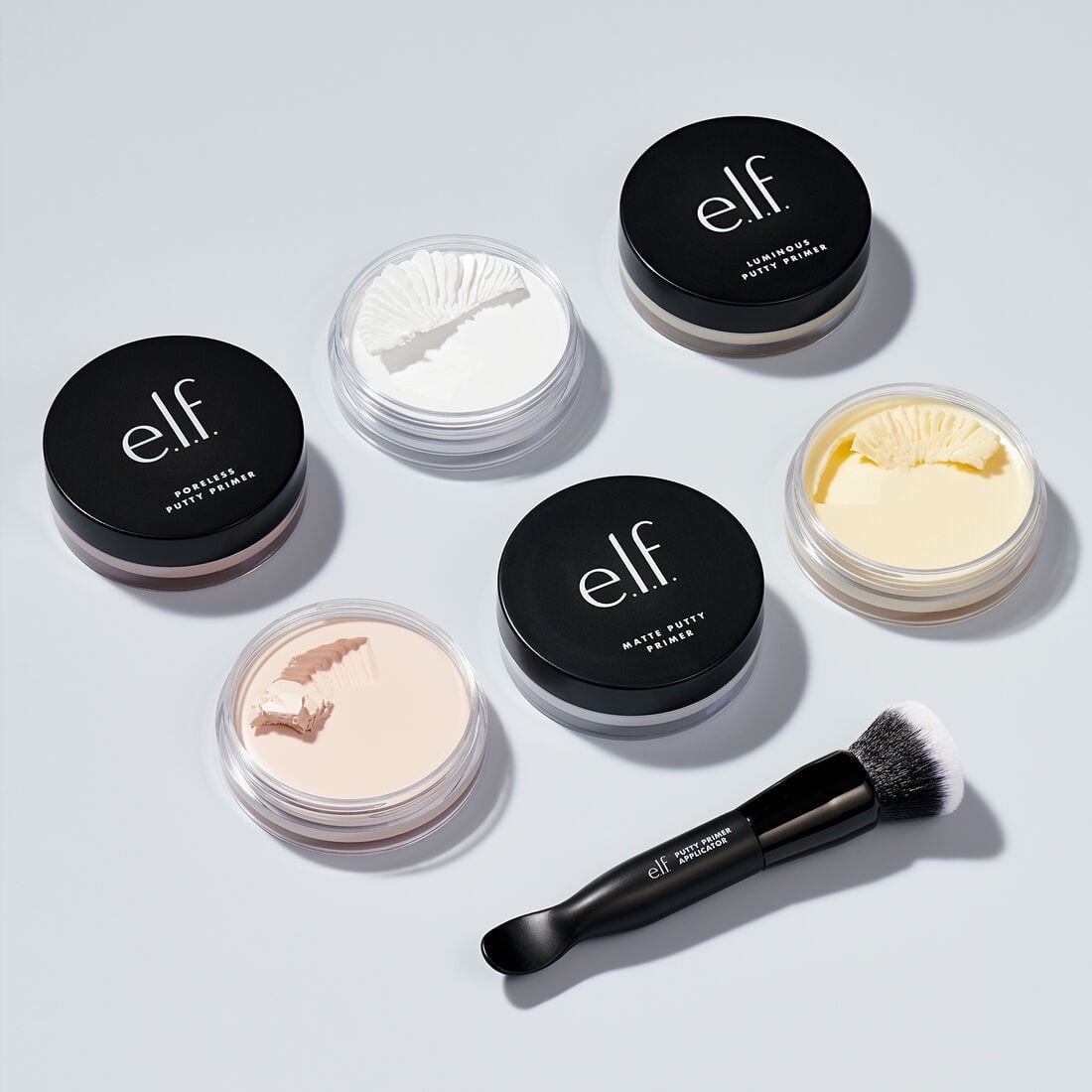 Did you know there are actually four different versions of the e.l.f. Cosmetics Putty Primer ($9)? The collection consists of the Luminous Putty Primer, the Poreless Putty Primer, the Acne-Fighting Putty Primer, and the Matte Putty Primer.
Unlike the Power Grip Primer, which has a gel-based formula, these primers have a creamier, putty-like consistency and are enhanced with different skin-nourishing ingredients.
Each primer is designed to tackle a different skin concern or provide a different finish. For example, the Luminous Putty Primer gives skin a radiant glow, while the Poreless Putty Primer is really designed to blur over the appearance of pores. The Matte Primer works to mattify the skin and help absorb excess oil. Finally, the Acne-Fighting Primer provides a natural finish to the skin and helps prevent future blemishes thanks to the salicylic acid in its formula.
They can all be applied with your fingertips or a brush, but it's also recommended to let the product sit for 30 seconds before applying any makeup.
Image Source: e.l.f. Cosmetics