Emily Ratajkowski Wears a Pixie Haircut
Emily Ratajkowski Snuggles Up With a Short Pixie Cut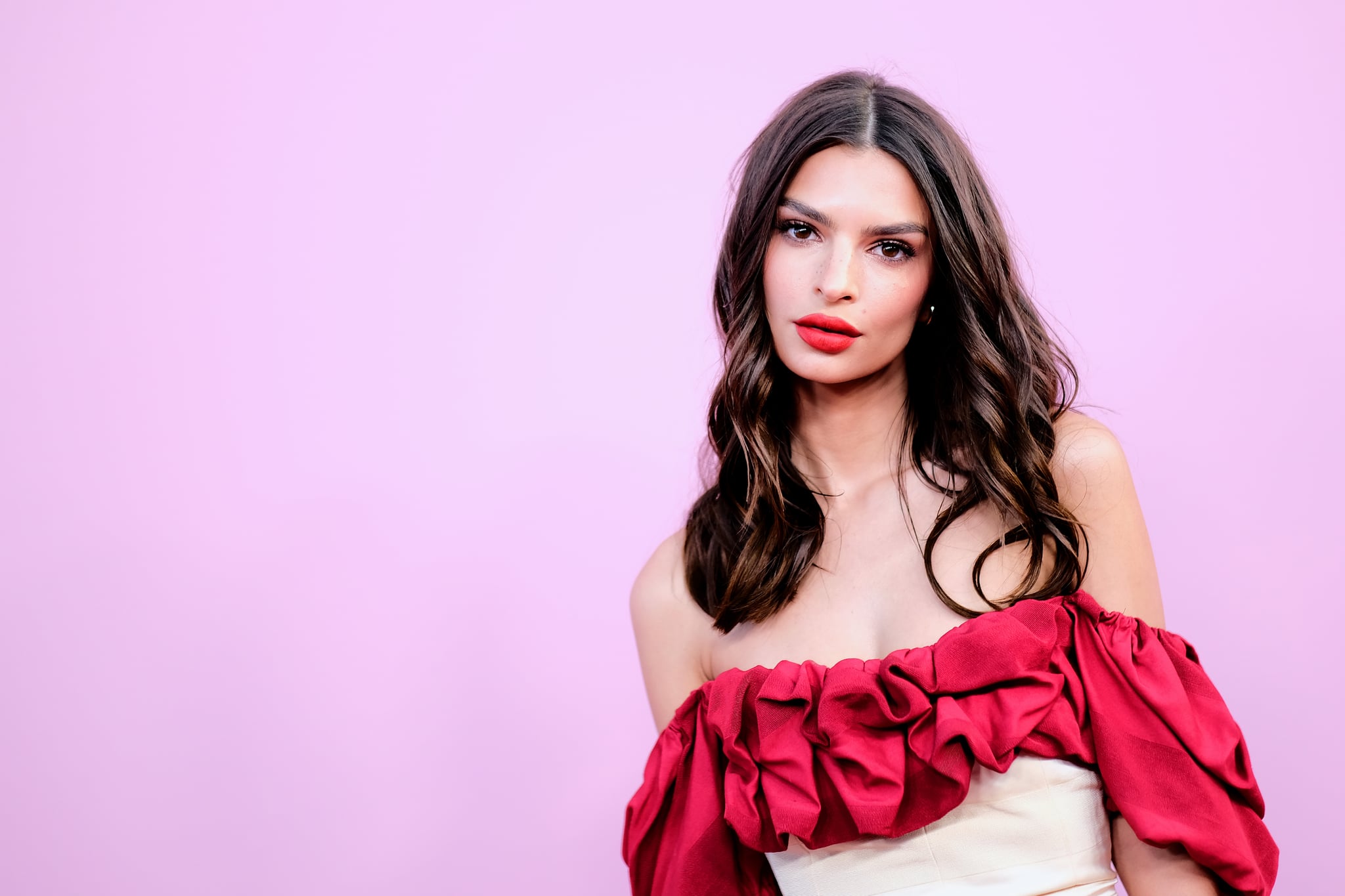 Image Source: Getty / Dimitrios Kambouris
Only Emily Ratajkowski could make bedhead look this good. In a March 20 photo shoot for Pop magazine, Ratajkowski debuted one of her shortest styles yet, wearing a cropped, brown pixie cut for photos taken in a sea of white bedding. Although presumably a wig, the faux pixie cut is a big shift from Ratajkowski's medium-length hair. This look had an effortless feel to it with choppy bangs, longer sideburns, and plenty of volume. Some commenters even pointed out similarities to Audrey Hepburn, who was known for her timeless version of the look. Stylist Vanessa Reid completed Ratajkowski's version with silky, sheer pieces from Loewe.
While a pixie is new for her, Ratajkowski isn't afraid to change up her hair. Most recently, she stepped out in a wavy chin-length bob a few shades darker than her usual brunette, adding short micro bangs for an appearance at the Marc Jacobs show in New York City. She's also played with various shades, dyeing her hair bright blond for a partnership with the hair-care brand Kérastase, then going borderline red for autumn. She's even tried giving herself a DIY haircut, posting the results for her TikTok followers.
It's unlikely she's committed to the cut just yet, but for those looking to make the chop, pixies are among the most versatile styles. They're typically longer in the front and shorter along the back and sides, with about three inches of hair left to play with. In Ratajkowski's case, she embraced the bedhead trend, tousling her bangs for a sultry, undone finish.
"The 'bedhead' texture will be everywhere soon," Stéphane Ferraira, Live True London's senior colorist, previously told POPSUGAR. "We're seeing a step away from pristinely styled hair." Draw inspiration from Ratajkowski, and see if this could be your new spring style.