3 Empowering Beauty Looks to Rock This Month — and None of Them Are a Red Lip
Paid Content For
e.l.f. Cosmetics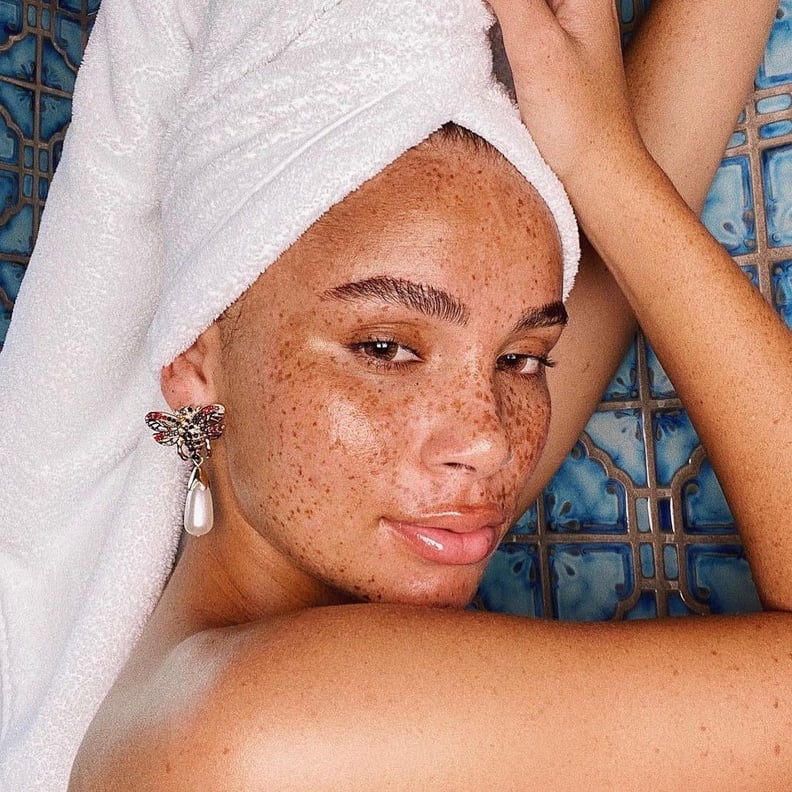 As POPSUGAR editors, we independently select and write about stuff we love and think you'll like too. If you buy a product we have recommended, we may receive affiliate commission, which in turn supports our work.
Bold, blue-toned red lipsticks have long been touted as the ultimate beauty power move. It's easy to see why: red is a lip color that commands attention and makes a memorable statement. Pulling off the color can be seen as an impressive, empowering feat — a golden ticket to crushing your next big meeting or nailing a first date. But while we love the fiery hue, we're happy to expand our beauty horizons and share a few ideas that shift what it means to feel empowered by makeup.
In honor of Women's History Month, we're introducing three new makeup looks that will inspire you to unleash your creative side, love your skin (no matter its current state), and be extra, no matter what's on your agenda. Discover the looks ahead, plus the e.l.f. Cosmetics products that will help you master each one.
Goodbye Neutrals, Hello Pops of Color
Somewhere along the way, bright, bold colors became reserved for specific occasions, niche styles, retro eras ('80s, anyone?), or the most adventurous type of people. As a result, neutrals became the norm — and certainly the more widely accepted way to experience beauty on an everyday basis. We're challenging you to change that this month and beyond. Instead of defaulting to subtle shades of Champagne and caramelly browns, make a statement with the boldest colors in your eyeshadow palettes and lipstick collections.
Try the look with the e.l.f. Cosmetics Liquid Metallic Eyeshadow ($5) and Opposites Attract Eyeshadow Palette ($14).
Show Some Skin
Here's your daily reminder to love the skin you're in and, no matter its current state or "imperfections," let it shine through every once in a while. Skinimalism is the empowering new trend that's normalizing the idea of not covering up your complexion concerns. Whether it's applying a sheer CC cream that evens your overall skin tone without completely masking blemishes and hyperpigmentation or skipping face makeup altogether but laying down a killer eye look, the approach is up to you.
Try the look with the e.l.f. Cosmetics Camo CC Cream ($14) and 100 MG CBD Facial Oil ($18).
Go Big and Bold (Without Leaving Home)
There's no better feeling than when you're, well, feeling yourself. Let that be an excuse to do whatever beauty look makes you feel the most confident — from a deep, smoky eye and false lash combo you might normally reserve for a night out to an impressively complex blend of colors that shows off your most artistic side. No plans? No problem. Let celebrating yourself be the only excuse you need.
Try the look with the e.l.f. Cosmetics Lash It Loud Mascara ($6) and Bite-Size Eyeshadows in Truffles ($3).