Essie Expressie FX Iced Out Top Coat Review With Photos
This $10 Polish Is Glazed-Doughnut Nails in a Bottle
As POPSUGAR editors, we independently select and write about stuff we love and think you'll like too. If you buy a product we have recommended, we may receive affiliate commission, which in turn supports our work.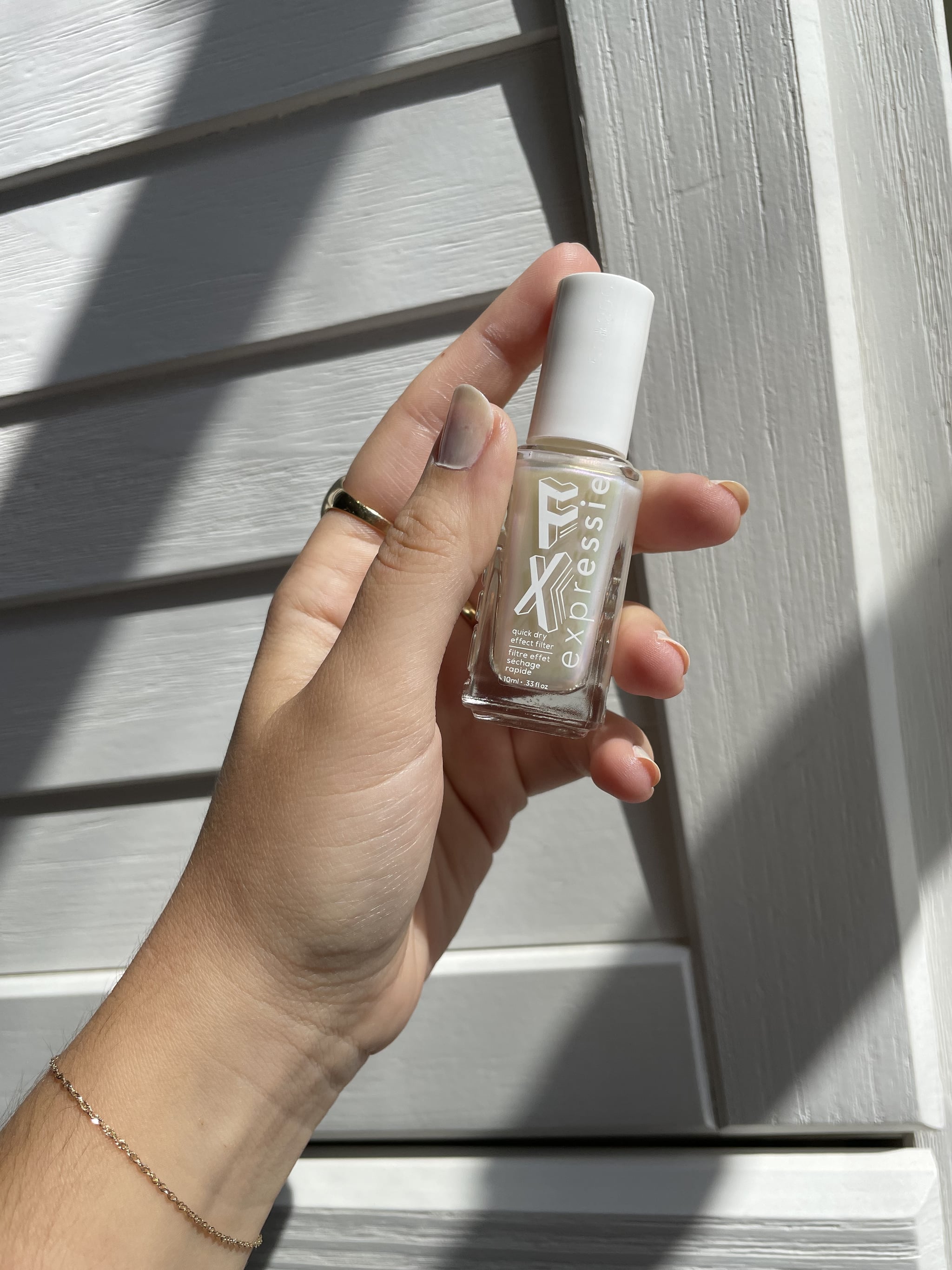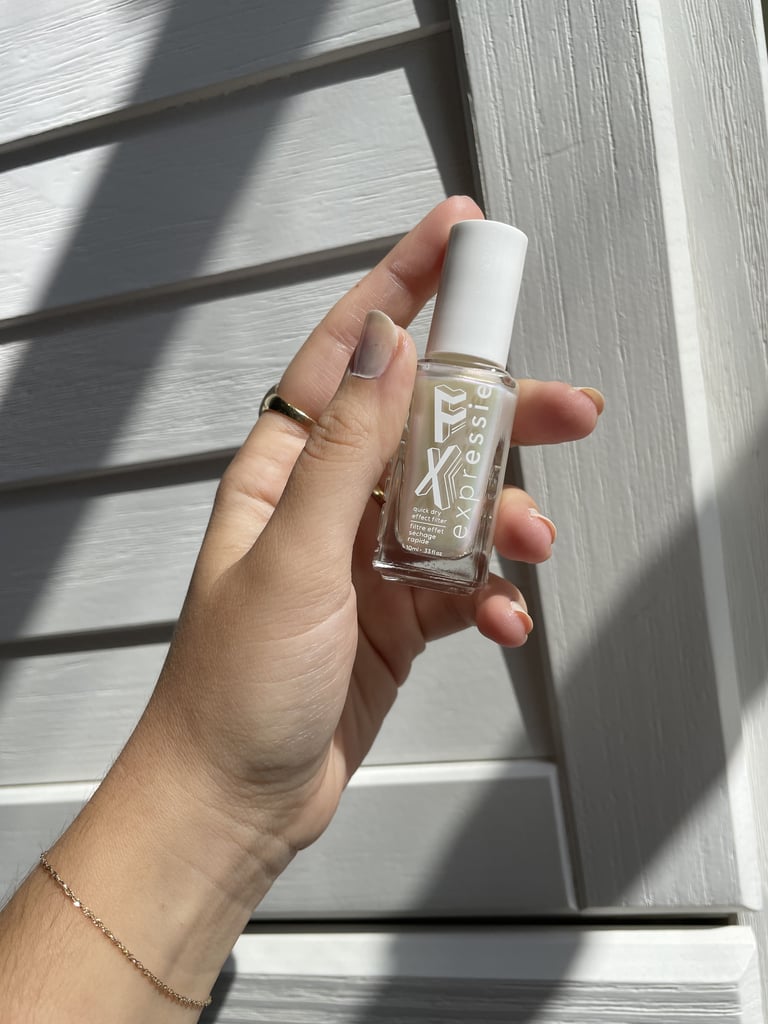 Hailey Bieber and her manicurist sparked the "glazed-doughnut nails" trend at the 2022 Met Gala.
Since then, the manicure has only risen in popularity.
If you want to get glazed-doughnut nails at home, try the Essie Expressie FX Iced Out Top Coat.
Hailey Bieber started quite the moment with her glazed-doughnut nails. Ever since the model and her manicurist, Zola Ganzorigt, created the look for the 2022 Met Gala, it has caused a spike in requests at the salon and inspired countless spinoff designs (glazed-doughnut french, anyone?). While the "glazed" effect is traditionally created using a thin coat of chrome powder, the exact one Ganzorigt uses is only available to professionals, and the process involves multiple steps, making it not the most DIY friendly. That's where the new Essie Expressie FX Iced Out Top Coat ($10) comes in.
When I first came across the Essie Expressie FX Iced Out Top Coat, which coincidentally came out in August, my mind immediately went to glazed nails. The pearlescent polish looks like a glazed-doughnut manicure in a bottle without needing the salon-only chrome topper (which is a little hard to get your hands on if you're not a professional). Here's how to use it to re-create that same shiny finish at home.
Step 1: Apply an Opaque Nail-Polish Color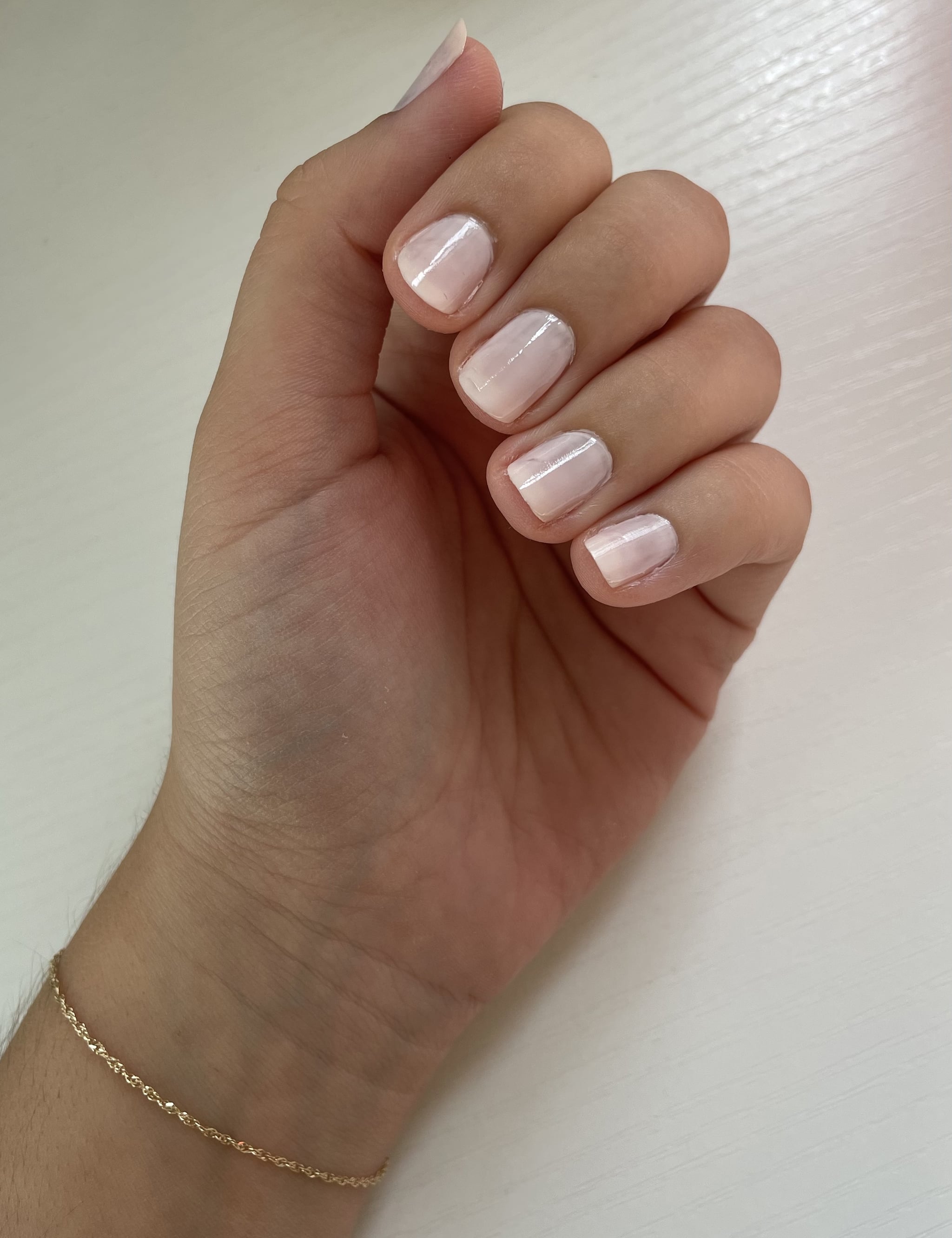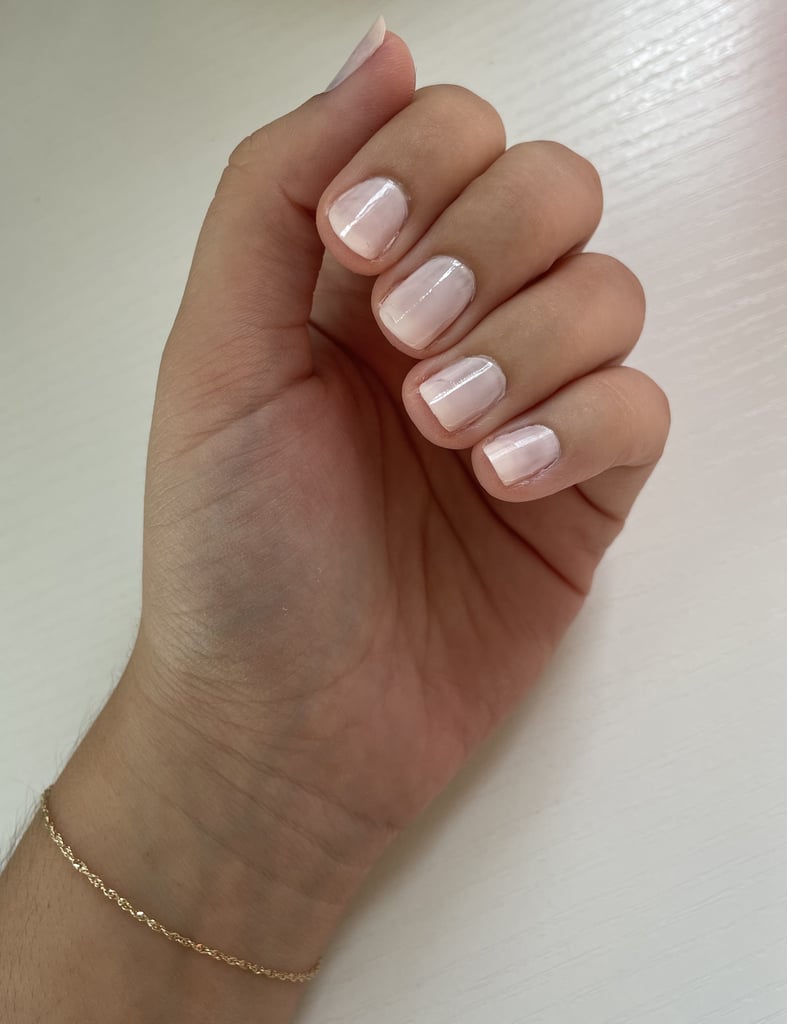 Just as Ganzorigt did with Bieber, I used a pink-hued nail polish for the base of my glazed-doughnut nails. I happened to have the Essie Gel Couture Nail Polish in Matter of Fiction ($13) on hand, which is one of my favorites for a neutral manicure. I applied two thin layers to my nails and allowed it to dry completely before moving on to the top coat.
Step 2: Apply a Thin Coat of the Iced Out Top Coat
In the bottle, the Essie Expressie FX Iced Out Top Coat looks like the glaze you get on a doughnut. It's a pearly white that shifts to hues of pink, purple, and teal as you move it in the light, giving it a holographic chrome finish. It also contains Essie's quick-dry formula, making it ideal for topping off your manicure. The formula layers nicely on top of other nail-polish shades and goes on smoothly and consistently. You can immediately see the pearlescent finish.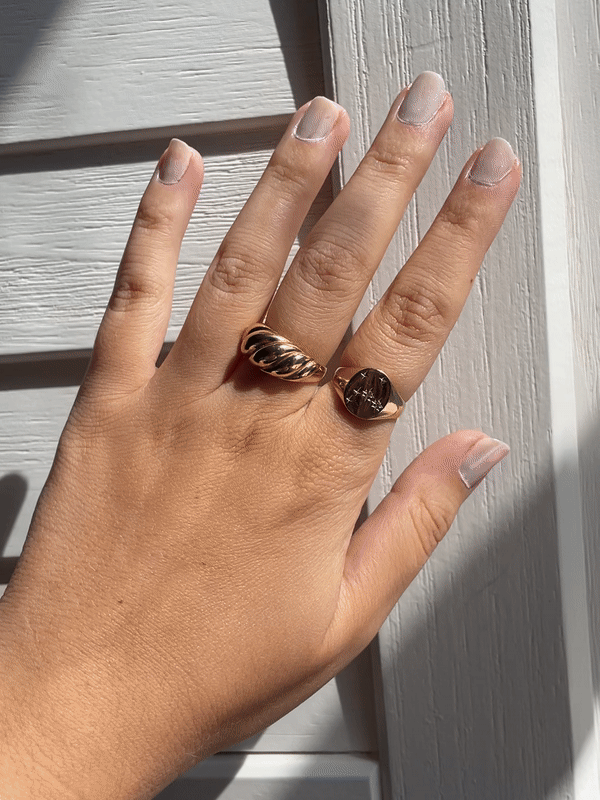 Because the Essie Expressie FX Iced Out Fx Top Coat has the express-drying formula, it doesn't take long for the nail polish to dry completely, leaving behind a really shiny finish that looks even more beautiful in the light. Though the pearlescent pigments pair really well with a pink or white base color, I'm already planning on trying out the top coat with other nail-polish combinations — perhaps to copy Bieber's chocolate glazed-doughnut manicure for fall.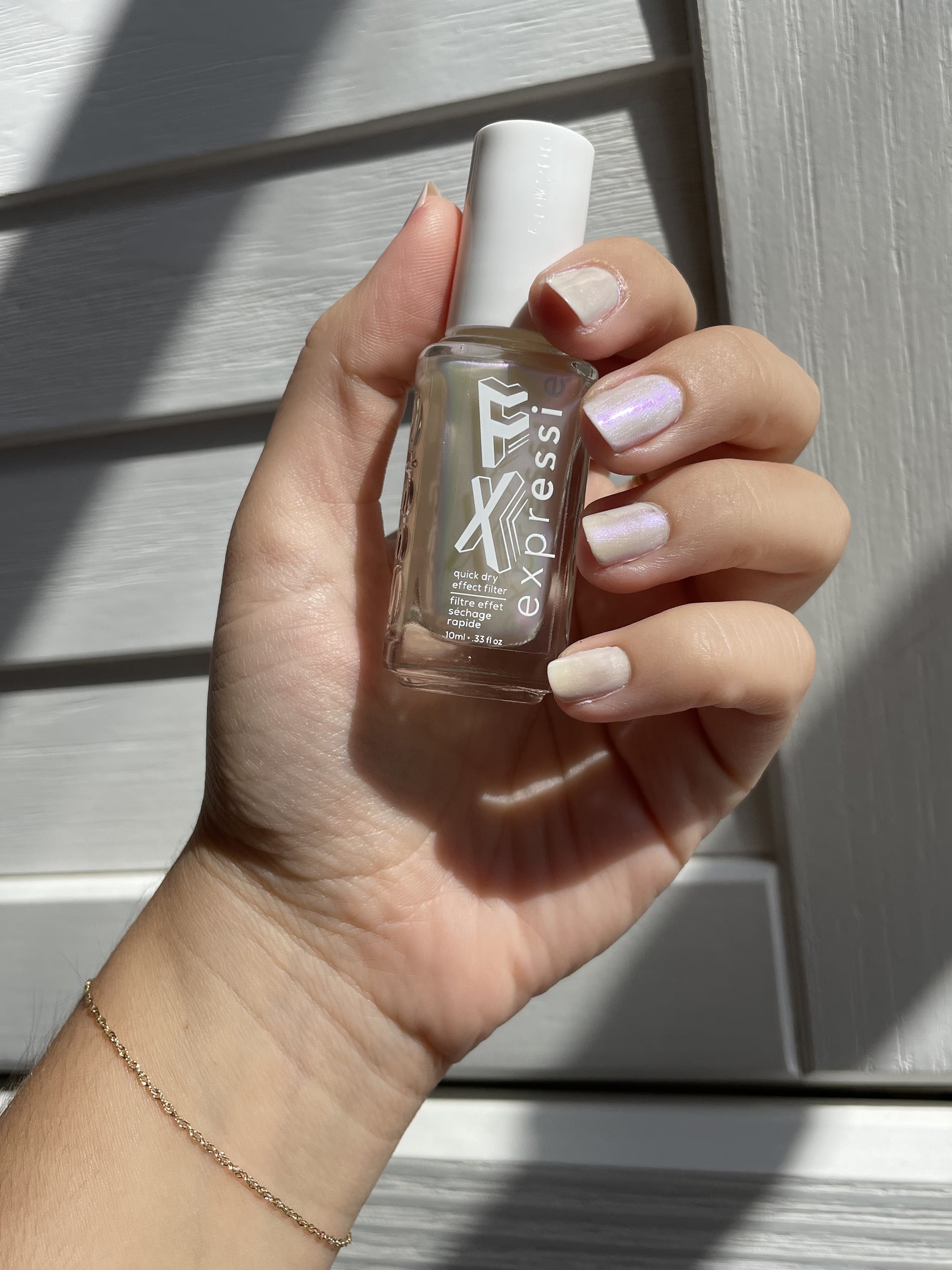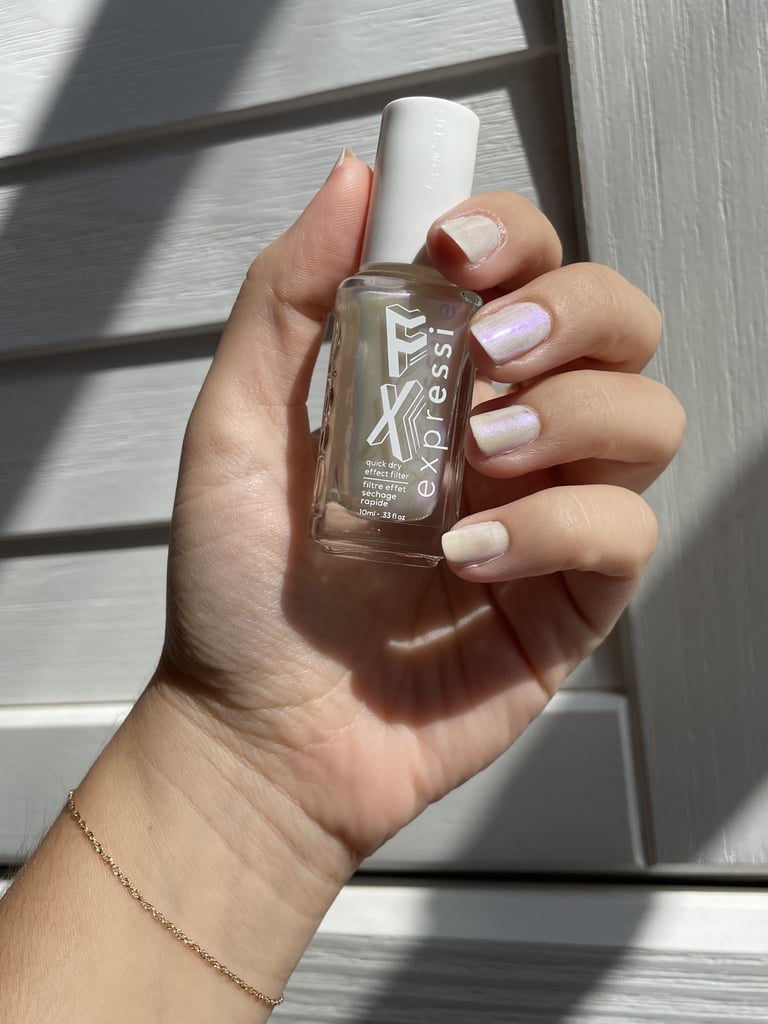 If you're someone who likes doing your nails at home and wants to save money on getting glazed-doughnut nails at the salon, run to Target and get the Essie Expressie FX Iced Out Top Coat immediately.
Rating:
Image Source: POPSUGAR Photography / Jessica Harrington