Euphoria Secures 2020 Emmy Nomination For Makeup
Many Glitter Tears Will Be Shed If Euphoria Doesn't Win the Emmy For Best Makeup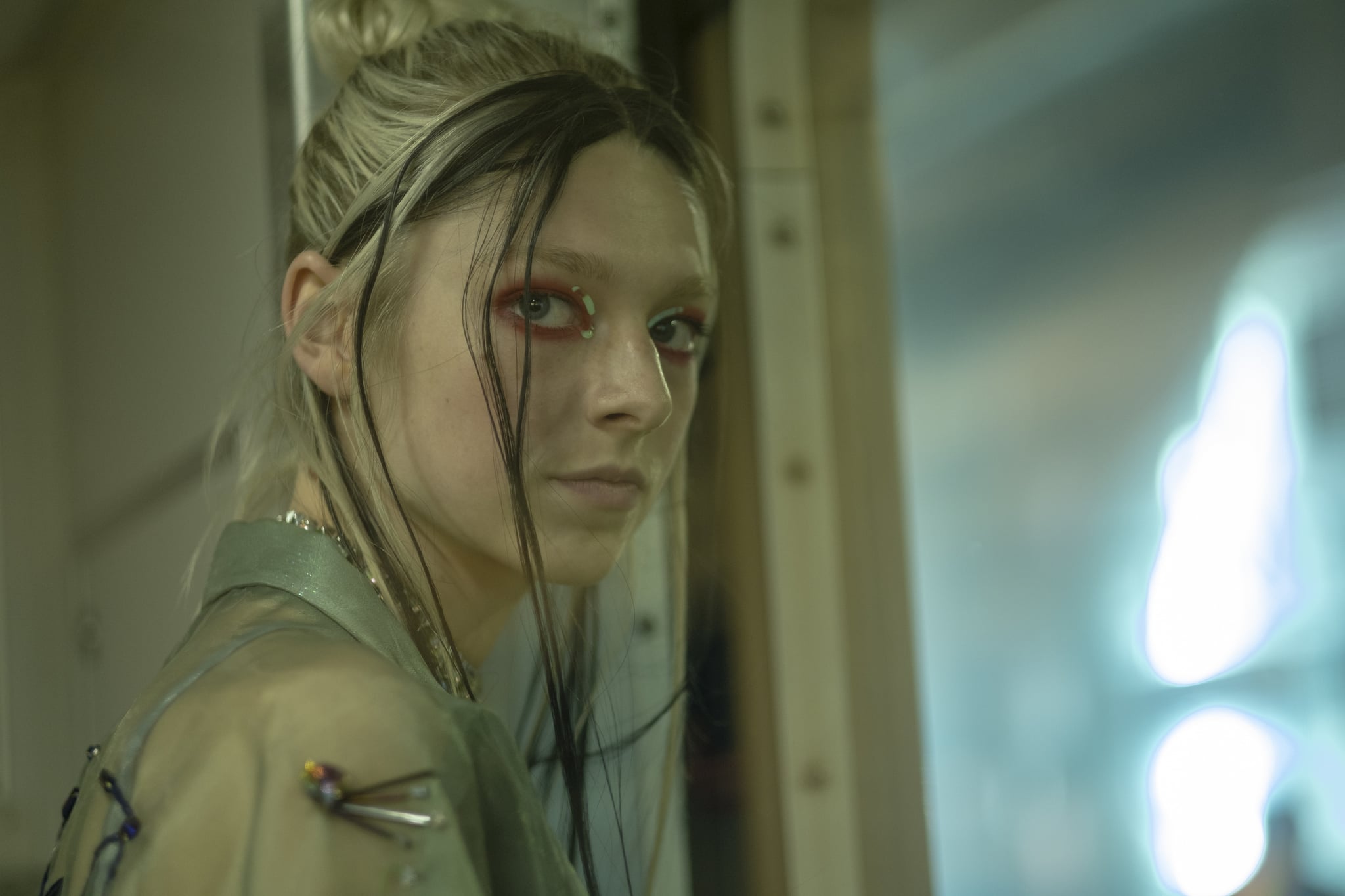 Euphoria is getting its due. After greatly influencing makeup trends and products in the year since its premiere, the seminal teen drama has officially secured a 2020 Emmy nomination for outstanding contemporary makeup. This news should come as no surprise to viewers. In fact, we think it's worth renaming the category itself to the Euphoria award for outstanding contemporary makeup.
Though the emotional depths are impossible to overshadow, Euphoria's debut season was also largely marked by its many avant garde and otherworldly makeup looks: Kat's super pigmented shadows, Jules's dotted eyeliner, Rue's glitter tears, so much neon, and somehow even more rhinestones.
These looks not only served as feasts for the eyes, but they also shaped the beauty industry at large, influencing red carpet makeup and inspiring hundreds and thousands of recreations on Instagram. "I love seeing others recreate the looks that my team and I did on Euphoria," said head makeup artist Doniella Davy in a 2019 interview with The Hollywood Reporter. She added, "When I think about how these looks could help and encourage people to become better acquainted and comfortable with their own self-expression, it fills me with creative energy and gives me visual ideas."
Euphoria losing the category would likely be considered a huge snub. Among the contenders — Big Little Lies, Schitt's Creek, The Handmaid's Tale, Ozark, and The Politician — Schitt's Creek perhaps poses the biggest threat because of Moira's loud lipstick, but it's effectively Euphoria's category to lose. If that were to happen, many glitter tears would be shed.