This Viral Product Saves Me From Sweating Off My Makeup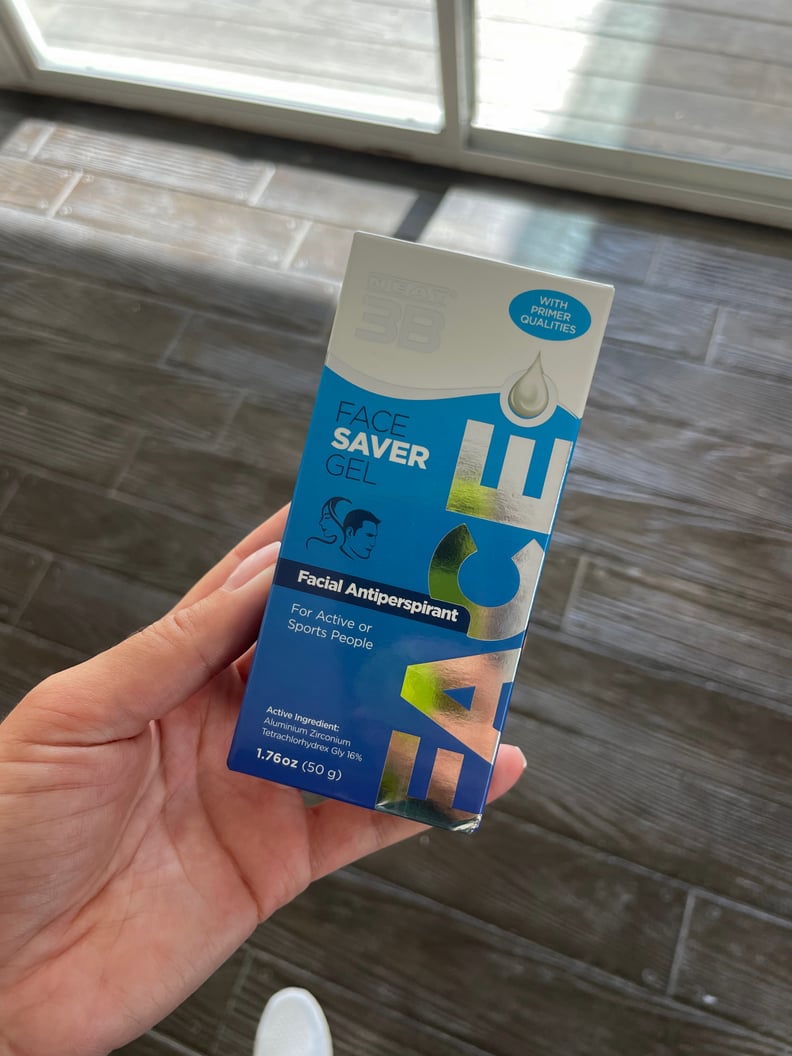 POPSUGAR Photography | Renee Rodriguez
POPSUGAR Photography | Renee Rodriguez
As POPSUGAR editors, we independently select and write about stuff we love and think you'll like too. If you buy a product we have recommended, we may receive affiliate commission, which in turn supports our work.
When it comes to beauty hacks and new products, I find a lot of information on TikTok. I spend hours scrolling the app, and it's a treasure trove of information. Recently, I learned that people were putting hemorrhoid cream under their eyes to combat wrinkles (TLDR: don't try that one), discovered a dry shampoo that fixes even the dirtiest and sweatiest of hair, and, most recently, learned of a product I didn't know existed: facial antiperspirant.
The Neat Feat 3B Face Saver Antiperspirant Gel ($12) is a lightweight, smooth gel product that helps prevent face sweat and shine. The active ingredient is an aluminum-based compound, similar to what is used in most underarm deodorants that contain an antiperspirant. Unlike underarm deodorants, this product can be used on the face as well as the back of the neck. It's intended to be applied prior to typical skin-care products or makeup, and it can be used multiple times throughout the day.
I started seeing it pop up on my For You Page a few months ago, and everyone was raving about about how well it worked for them. I even saw Dr. Pimple Popper, a well-known dermatologist, post about it as a product that could be used to prevent facial sweat.
I wouldn't consider myself an extremely sweaty person in normal circumstances, but the last few weeks in Los Angeles have had me reconsidering. While most of my perspiration is concentrated in areas like my armpits, between my boobs, and on my back, the current weather has been so hot that I've found myself consistently sweating on pretty much all areas of my body, including my face. The last few times my boyfriend and I have gone out to dinner, I've found that I seemed to be sweating off most of my makeup by the end of the night, which wasn't a cute look.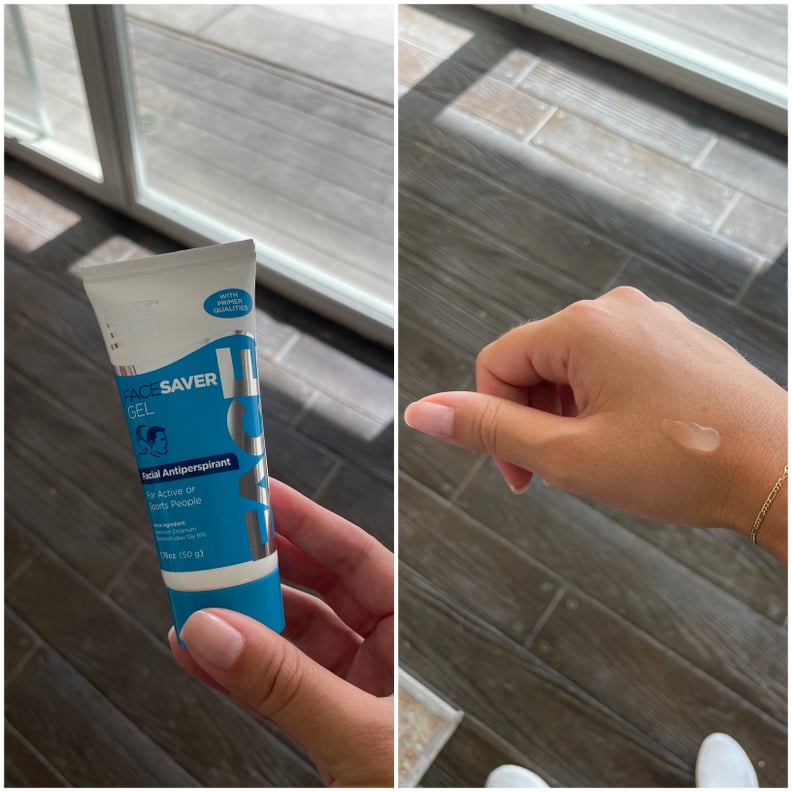 The first time I tried the facial antiperspirant, I applied it directly onto clean and dry skin and noticed that it felt a bit sticky on first application. I waited around five minutes to let it set completely, and in that time, the stickiness had almost completely dissipated. From there, I applied my moisturizer and SPF, and I was happy to find that the product didn't pill at all even sitting underneath my skin-care products.
I didn't want to wait until I had an important event or date night to attend, so I decided to put the product to the test by doing a super-sweaty workout in the morning. I started out by doing my daily walk around our neighborhood, which consists of walking up a hill that is essentially like walking on a 15-incline on a treadmill. From there, to really put it to the test, I did a short 15-minute mat Pilates workout inside with no air conditioning, and to finish everything off, I hopped on the Peloton for a 20-minute bike ride. I wore all black for the entire process, so you can't really see the sweat gathered under my armpits, but believe me when I tell you it was there. It was also in my butt crack (sorry, TMI), under my boobs, between my boobs, and down my stomach and back. The one place it wasn't? My face. Although my scalp was definitely sweating and I had some beads of sweat concentrated around my hairline, my face looked red AF but wasn't sweaty. At all.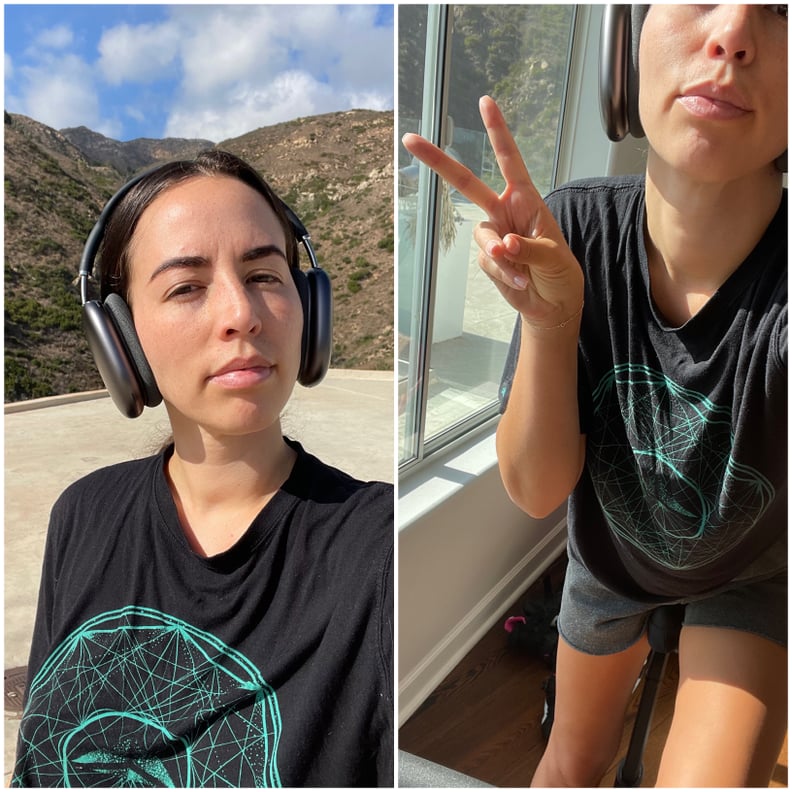 Since my initial trial, I've also tested this product under makeup, and it works just as well. I was actually able to sit outdoors and eat dinner with one of my girlfriends, and as she dabbed her forehead with her napkin, she asked me how I was managing not to drip sweat all over our food. I've already convinced at least four of my friends to purchase this product just from seeing it in action IRL.
I never thought I would find myself applying antiperspirant to my face, but I'm definitely a convert. I didn't notice any acne breakouts from using this product, which was a major plus since I'm prone to breakouts. One thing to note is that although this product did stop my face from sweating, I did notice while testing that it really only worked for around three or four hours max, and if I was wearing makeup, it was challenging to reapply on top of my products.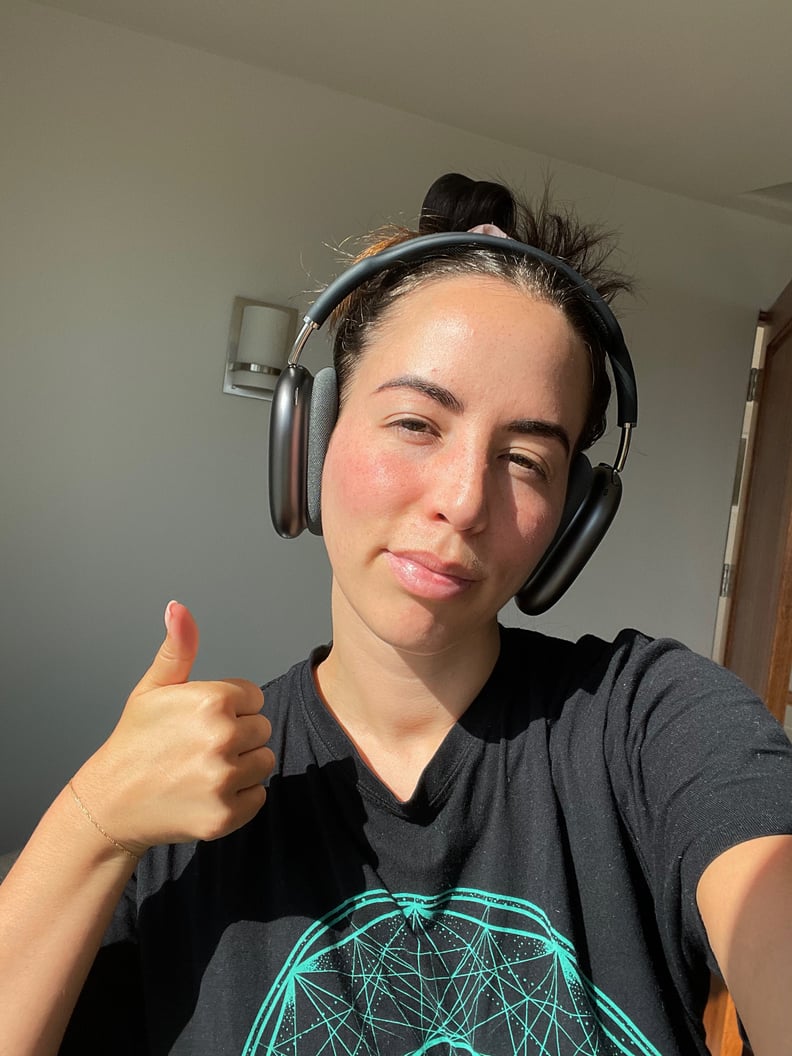 If you're someone who deals with excessive sweating and you've been looking for a solution, give this product a try. It's only $12 and, in my opinion, well worth every penny.
Rating:
★★★★