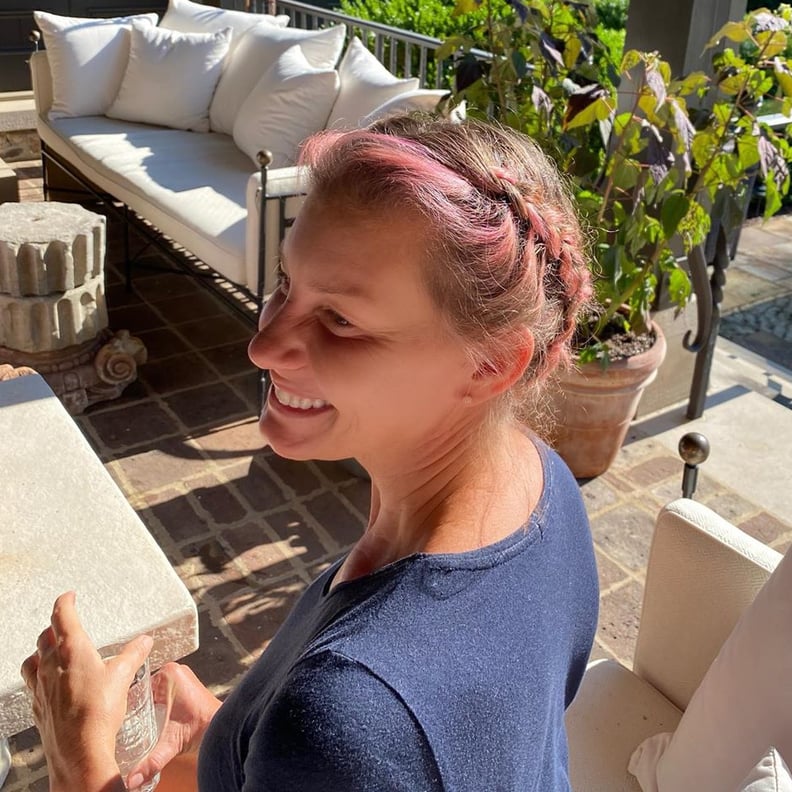 We've seen our fair share of at-home hair changes since March, but Faith Hill and her daughter Gracie McGraw's matching bubblegum pink hair color wins for best mother-daughter transformation.
On Aug. 8 Tim McGraw posted the photo of his wife's pink hair with a caption that read, "Dang, I love this girl!" and credited Gracie as the photographer. In the picture, Hill's hair is in a milkmaid braid around the back of her head. That same day, Gracie posted a series of photos with her friend on her Instagram showing off her pink-tinted ends.
This isn't the first family beauty experiment to take place during the pandemic (and it likely won't be the last). Most notably — read: shockingly — Bruce Willis gave his daughter Tallulah a buzzcut while social distancing with their entire family back in April. Kelly Ripa has also been testing some DIY beauty hacks with her daughter Lola Consuelos, and Camila Cabello enlisted the help of her mom to trim her bangs when they began to hang in her eyes.
What can we say? Beauty has a way of bringing people together.