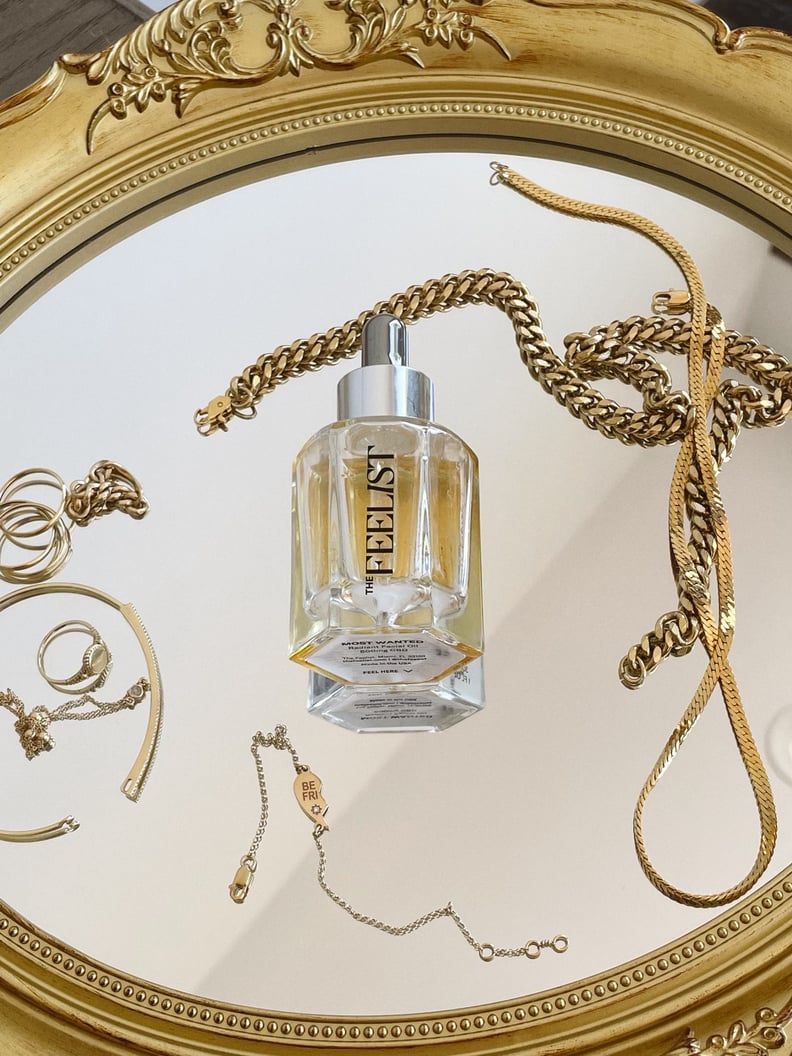 POPSUGAR Photography | Renee Rodriguez
POPSUGAR Photography | Renee Rodriguez
Every editorial product is independently selected by our editors. If you buy something through our links, we may earn commission.
As someone with extremely dry, acne-prone skin, I've learned it doesn't take much for a product to give me breakouts. I have to be picky about what I use, and I was definitely one of those people who was genuinely freaked out about the idea of facial oils. I mean, putting oil onto my face? It sounded like a recipe for disaster, so I've always chosen to steer clear of them, no matter how loved and recommended they are by my friends and coworkers. However, sometimes during late night social media scrolls, I end up buying products I normally wouldn't. That's how I ended up purchasing every single product from influencer Shea Marie's new skin-care line, The Feelist. The standout product I can no longer live without? The Most Wanted Radiant Facial Oil ($98).
Most Wanted facial oil has been touted as "the face oil for people who hate face oils," and that idea alone made me want to try it. I knew I was in the "hates face oils" camp, even though I had never really given one a fighting chance. On top of that, this was my first experience with a CBD -infused skin-care product, and the ingredients piqued my interest. Most Wanted contains 500 milligrams of CBD, an ingredient that can work as an anti-inflammatory. Other main ingredients pack a healthy punch: jojoba seed oil and marula oil, which hydrate the skin, plus rose hip oil, which helps soothe.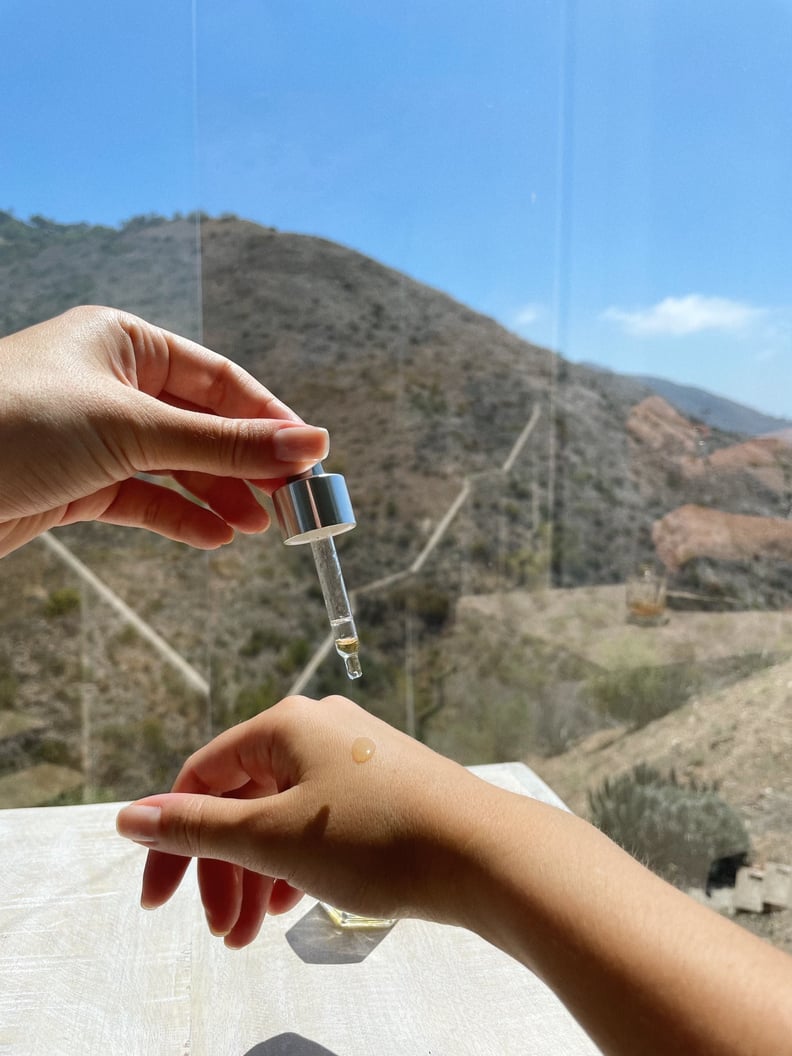 I bought my first bottle in April, and I've been using it twice a day, morning and night, every day since then. I can now say with 100 percent certainty: I'm obsessed. The Most Wanted oil has easily become one of the most loved products in my daily routine. In the a.m., I apply vitamin C serum and moisturizer, and then a few drops of the Most Wanted oil. I top it off with SPF, and I'm ready to glow.
At night, I apply retinol and moisturizer, and top it off with the facial oil. I wake up with skin that screams, "Look at me, I'm amazing!" – and that feeling can't be beat. The texture is silky, like you would imagine a face oil to feel, but it doesn't weigh heavy on the skin at all. If it wasn't for the occasional glance in the mirror and seeing how glowy I look, I wouldn't know I was wearing it at all.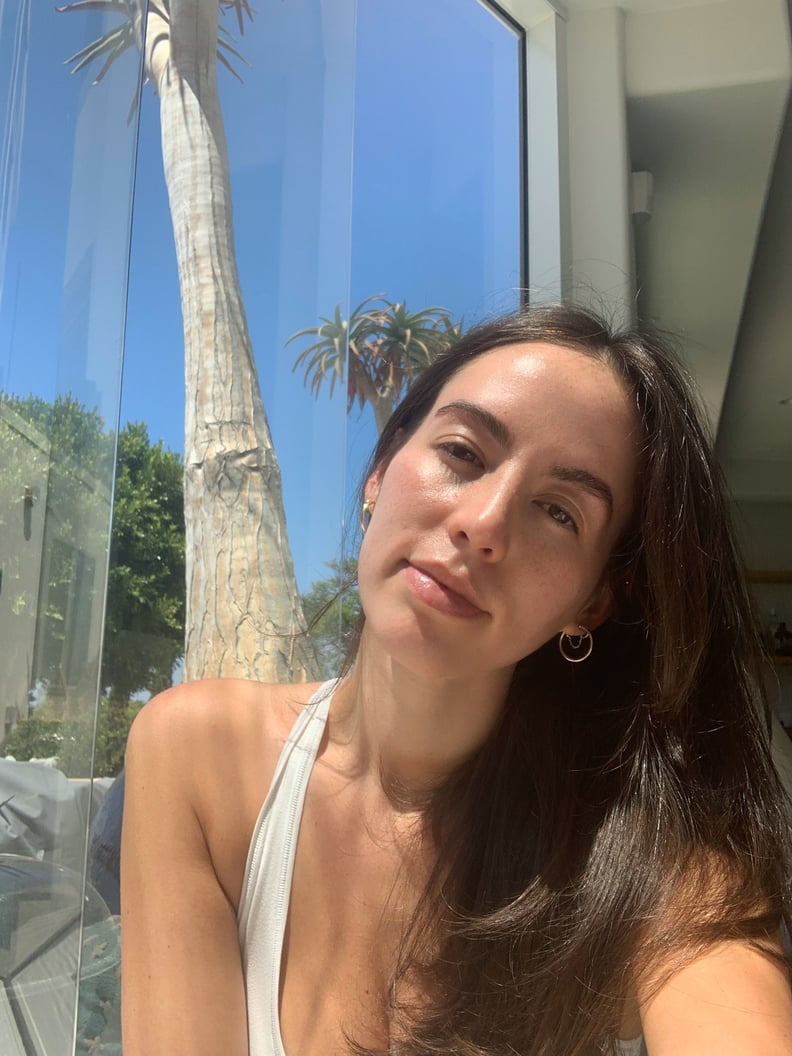 Recently, I took a trip to Palm Springs for a week and realized how truly instrumental the Most Wanted Radiant Facial Oil is in my skin-care routine. The dry desert weather usually wreaks havoc on my face, but my skin remained moisturized without a dry patch in sight. In addition to keeping my skin glowing and hydrated, I've noticed that when I do have breakouts, applying this oil doesn't exacerbate my acne. In fact, it helps calm redness and heal scabs when I can't fight the (sometimes overwhelming) urge to pick my pimples. The only drawback for me is that the packaging can sometimes get a little slick if it gets coated with oil, which makes it harder to open and close without cleaning it off. Other than that, I have no complaints.
The pricing is definitely on par with other luxury facial oils I've seen, but while it's not the most affordable option out there, for me, it's liquid gold and ultimately irreplaceable. While my core skin-care routine used to consist of three main products, the Most Wanted Radiant Facial Oil has easily created a fourth top spot, because I can't seem to get enough.
Rating:
★★★★★