TikTok's Best Hacks For Fine Hair: See Photos
The Best Hacks For Fine Hair, According to TikTok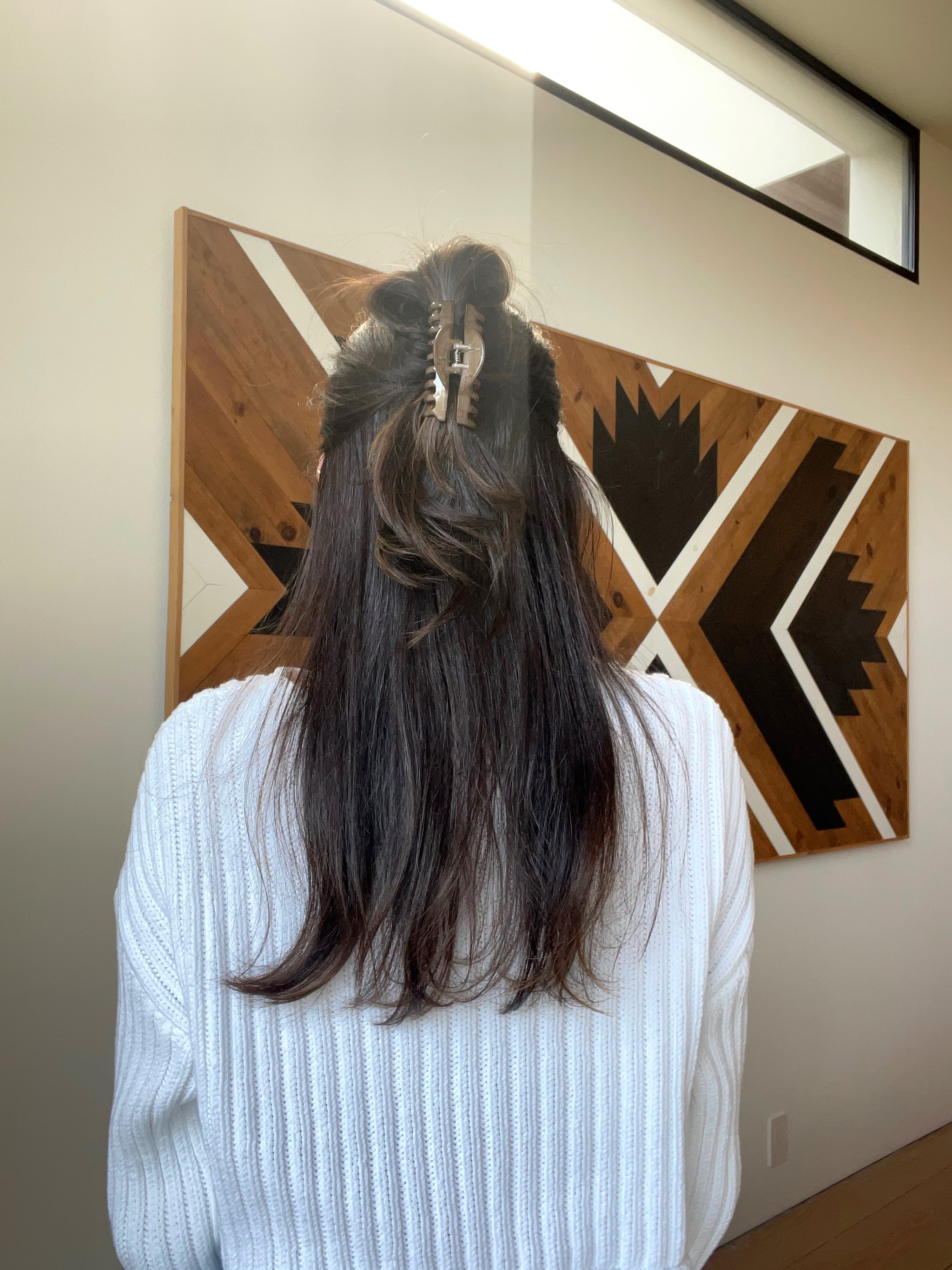 Image Source: POPSUGAR Photography / Renee Rodriguez
TikTok is known for its beauty hacks, especially when it comes to all things hair.
We rounded up TikTok's best hair hacks for fine hair.
One editor tested out the hacks to see if they actually work.
Over the last year, I've started to rely on TikTok for all things beauty. Whether it's discovering the exact makeup products Hailey Bieber uses and attempting to re-create her look at home or learning about trends like "reverse hair washing," I can always count on the platform to teach me something new.
Plus, scrolling my For You Page always leads me to discover tons of hacks that cater to my specific hair type, which is fine and dry. After testing practically every single fine-hair hack that came my way, I've decided to round up TikTok's favorites that actually work. Keep scrolling to learn more and see my before-and-after photos.
Scrunchie Bun Hack For Fine Hair
Having fine hair means I have a hard time making my bun look full once I put my hair up. After discovering this hair hack from TikTok user Jazra Barnes that utilizes a scrunchie to make hair look fuller, my bun game has infinitely changed.
To start, I pull my hair into a high ponytail and wrap the scrunchie around it three times. Then, I take the remainder of my ponytail and wrap it around the scrunchie. To finish everything off, I either tuck the ends underneath the scrunchie, or I pin everything using bobby pins in a few different places. The scrunchie makes it look like my hair is layered on top of more hair, when in fact it's all just an illusion.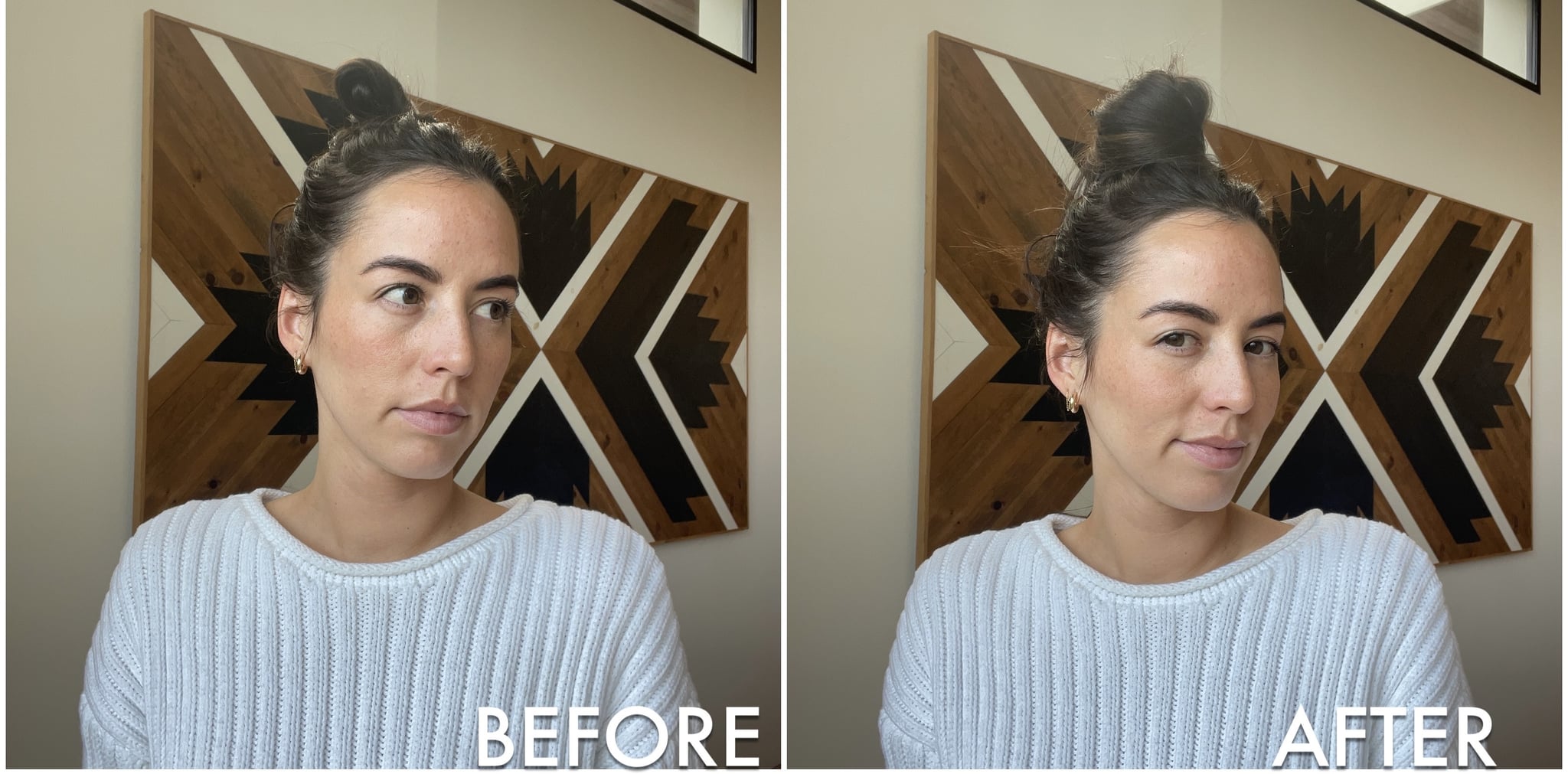 Image Source: POPSUGAR Photography / Renee Rodriguez
Behind-the-Ear Ponytail Hack For Fine Hair
I recently started wearing my hair with a side part, and I've found that when I do, I typically tuck one side of my hair behind my ear. Since my hair is so fine, this causes a few problems. I either end up messing with my hair and touching it constantly, which leaves it greasy and limp by the end of the day, or I do my best not to touch it at all and it ends up sticking flat against my head. This hack from beauty influencer Ashley Erickson keeps me from touching my hair excessively throughout the day, and it also gives me volume at the roots.
I start out by taking the hair I normally tuck behind my ear and pulling it into a ponytail with a small rubber elastic. Then, I make an opening in the ponytail and flip my hair through. After tightening everything and securing it behind my ear, I pull pieces from the top to loosen it up and add volume.
Image Source: POPSUGAR Photography / Renee Rodriguez
Half-Up, Half-Down Claw-Clip Hack For Fine Hair
Ever since claw clips came back in style, I've been a huge fan. They're easy to use, and they always make me look more put together than I actually am. I recently started seeing a lot of people sport half-up half-down claw-clip styles, but I never thought I had enough hair to wear one myself — until I discovered this hack from user Alyssa Lee.
I start by dividing my hair into two sections and tying the top half up into a ponytail. From there, I make an opening and pull my hair through the hole, which creates a mini bun with a tail. To finish, I attach my claw clip over the mini bun, and there you have it — a perfect half-up half-down hairstyle, even for fine hair.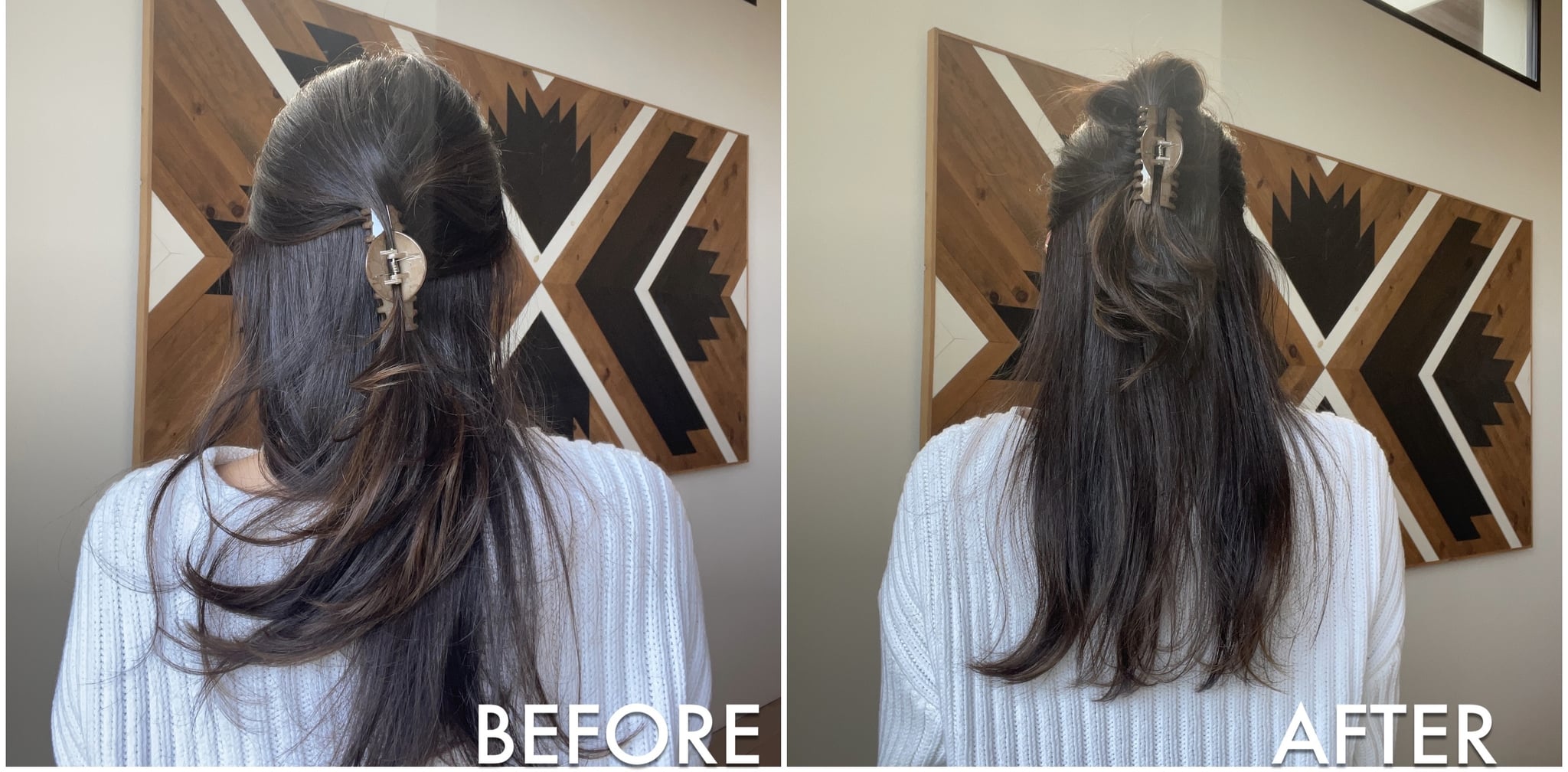 Image Source: POPSUGAR Photography / Renee Rodriguez