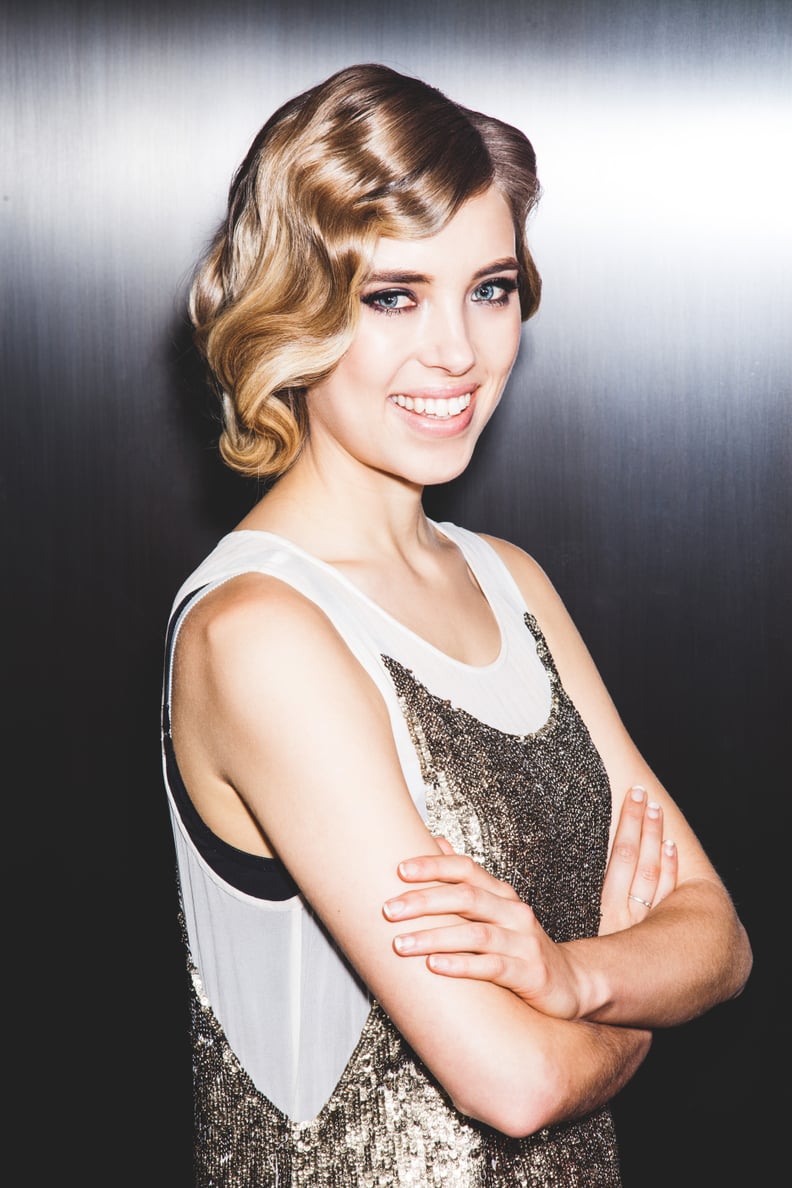 You've mastered your go-to party look, but this New Year's Eve, why not wow friends and family with a modern take on a faux bob? We headed to The Red Door Union Square, where our very own editor Aemilia Madden transformed into a modern '20s beauty.
First, she sat in beauty adviser AJ Hayden's chair to get a party-ready makeup look. "It's all updating the smoky eye, but make sure it glistens to give it that '20s feel," Hayden explained. Complete the look with strong brows and a nude lip. "Do your eye makeup first," she recommended. "Then do your foundation. That way you won't get fallout under your eyes."
Next, Elizabeth Arden Red Door Spa's Creative Director and National Director of Hair, Woody Michleb, showed us how to transform long blond hair into an easy-to-DIY finger wave faux bob. So get out your hair clips, plug in your flat iron, and keep reading. Source: Benjamin Stone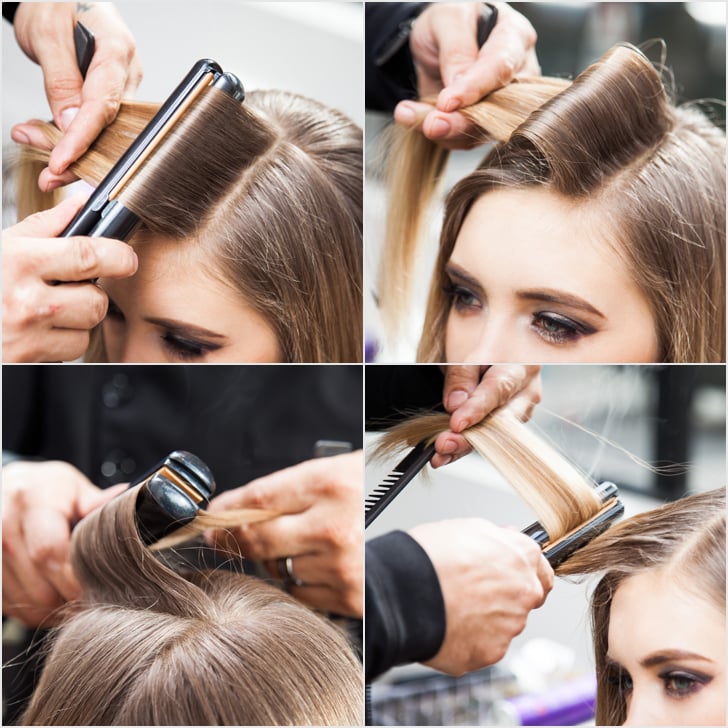 Step One
The first step is to start creating your waves. If your hair is naturally curly, start with a sleek blowout to smooth out your curls. Once you have dry, clean hair, determine your part, and apply a light mist of hair spray. "Brush it through your hair," Michleb explained. "This will give your hair subtle grip and hold."
Next up, using your flat iron to create the finger waves. Start by gripping the top section close to your scalp, and curve the flat iron to create a C-shape wave in the direction of your head (the first two images). Then take the flat iron, and create a C-shape wave going in the opposite direction. This will create the iconic S-shaped waves.
Apply pressure as you create each wave, and release the iron as you turn your wrist the other way, and then press down again as you create the next wave. Continue rotating the direction of C-shaped waves as you go down the length of your hair to create cascading S-shaped waves. "It's all about your wrist, pressure, and movement," he said. Source: Benjamin Stone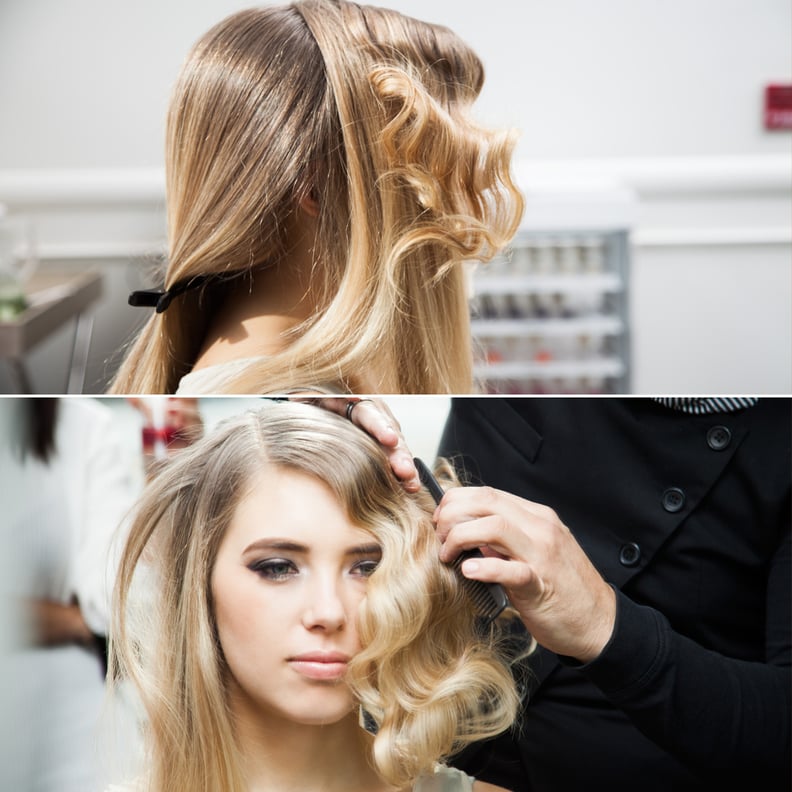 Step Two
Once you've finished the first section, drape it over your part, so you can create the waves for the next section underneath.
Note: Try to follow the shape of the waves as you move through the sections (so the bottom layers match the top ones). You want all of the hair to blend seamlessly together for the final look.
Once you've finished waving the side of your head, gently comb out your hair, and blend the sections together. Source: Benjamin Stone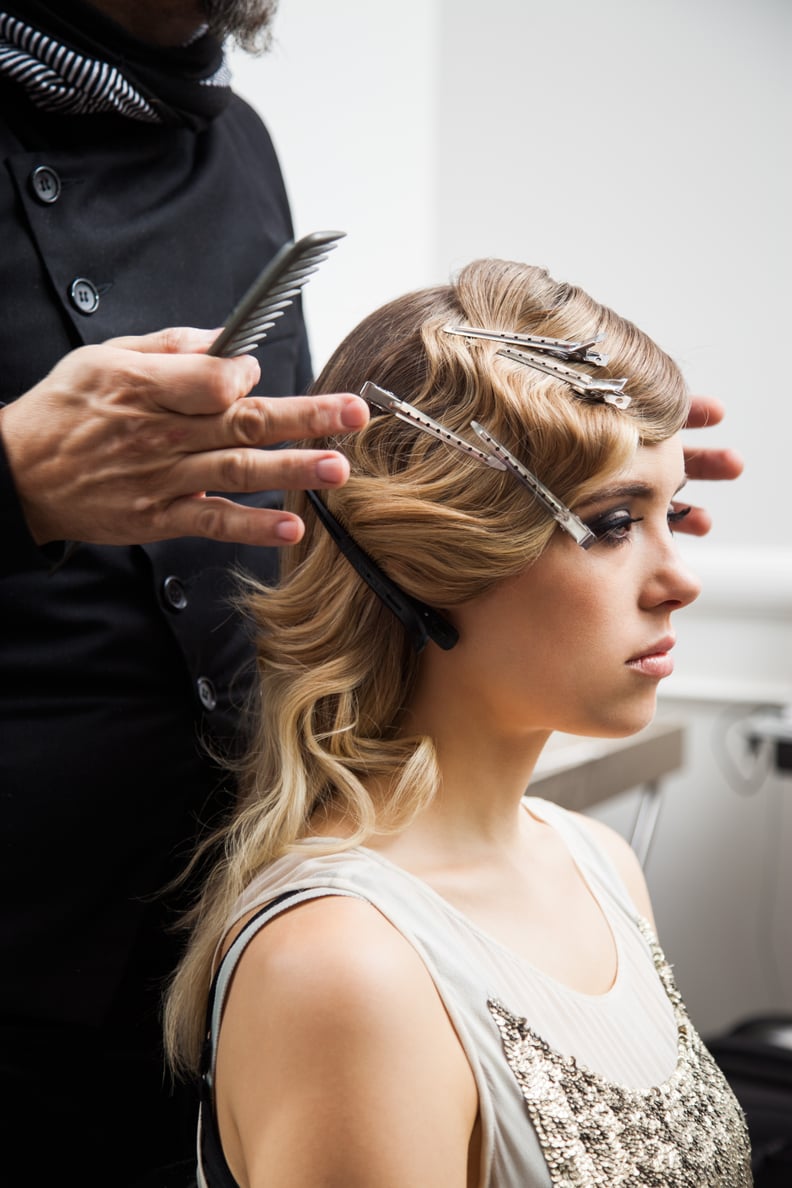 Step Three
Once you have combed out your waves, you should be able to easily create S-shaped waves down the side of your face. Place hair clips where the waves change direction, and set the style with a healthy dose of hair spray. Repeat on the other side of your part, and set. Then, while your waves are clipped in place, repeat the same S-waving method on the back layers of your hair. It doesn't have to be as perfect as the face-framing waves — it's just to add texture before you pull your hair up into a faux bob. Source: Benjamin Stone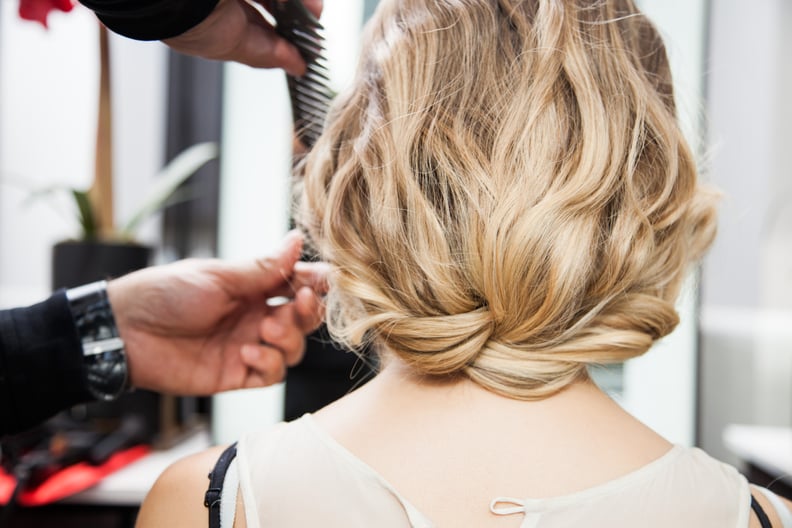 Step Four
Once your hair is curled, take out the set waves, and pin them in place. Then separate your hair into two sections. Twist the face-framing waves inward into their respective sections, and tuck under, creating your updo. Secure everything in place with bobby pins. Source: Benjamin Stone