Florence Pugh's Septum Piercing Makes Her Feel "Cool"
Florence Pugh Got a "Cool New Piercing" Over the Weekend: a Septum Hoop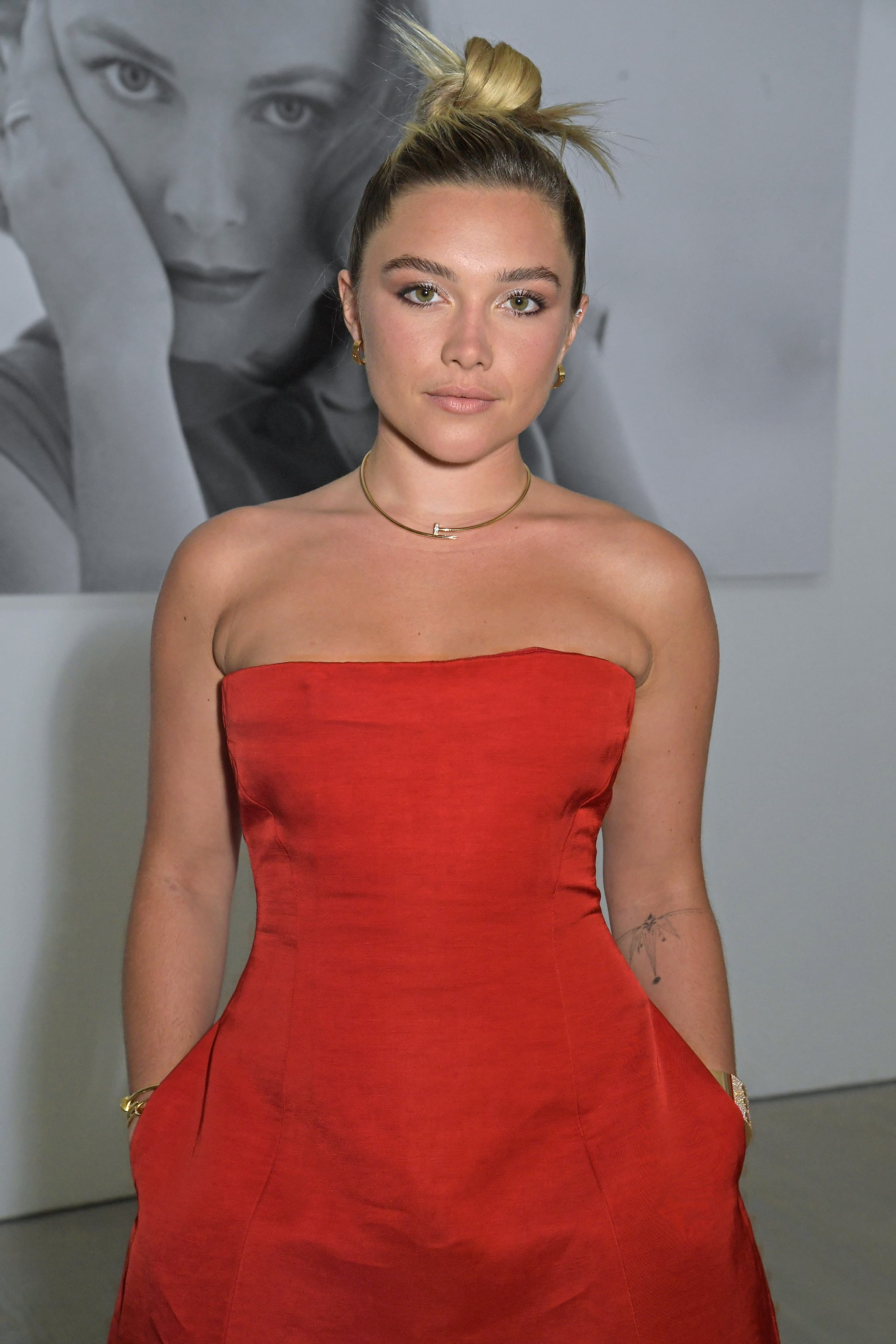 Image Source: Getty/David M. Benett/Dave Benett
Florence Pugh got a new septum piercing over the weekend.
The Black Widow star shared photos of her nose piercing on Instagram.
Pugh's septum piercing made its red carpet debut for Netflix's Don't Look Up.
Florence Pugh has been feeling very adventurous lately. She chopped off her long hair for a super-short pixie-mullet haircut while simultaneously dyeing it a dark brown hue. Then sported some fire-engine red temporary hair dye. And now, she's dabbling in a different category of beauty: piercings. The Black Widow star got her septum pierced and documented the experience on Instagram.
On Dec. 4, Pugh posted a carousel of three photos — in the first two, her new septum hoop is on full display. Pugh captioned it, "When you wanna be a cool grown up and get a cool new piercing and you instantly fail, go green and then faint. Praise the piercing heavens for my trusty @zoelisterjones to have a handy lollipop to make me feel better. FAAAAAANKS." The third photo, on the other hand, is not for the faint of heart. Pugh included the disclaimer, "Warning - last slide will make your stomach scream" before sharing an image of the piercing needle through her nose. The very next day, Pugh took her new body jewelry for a spin on the red carpet for Netflix's upcoming movie Don't Look Up. Get a closer look at Pugh's new piercing ahead.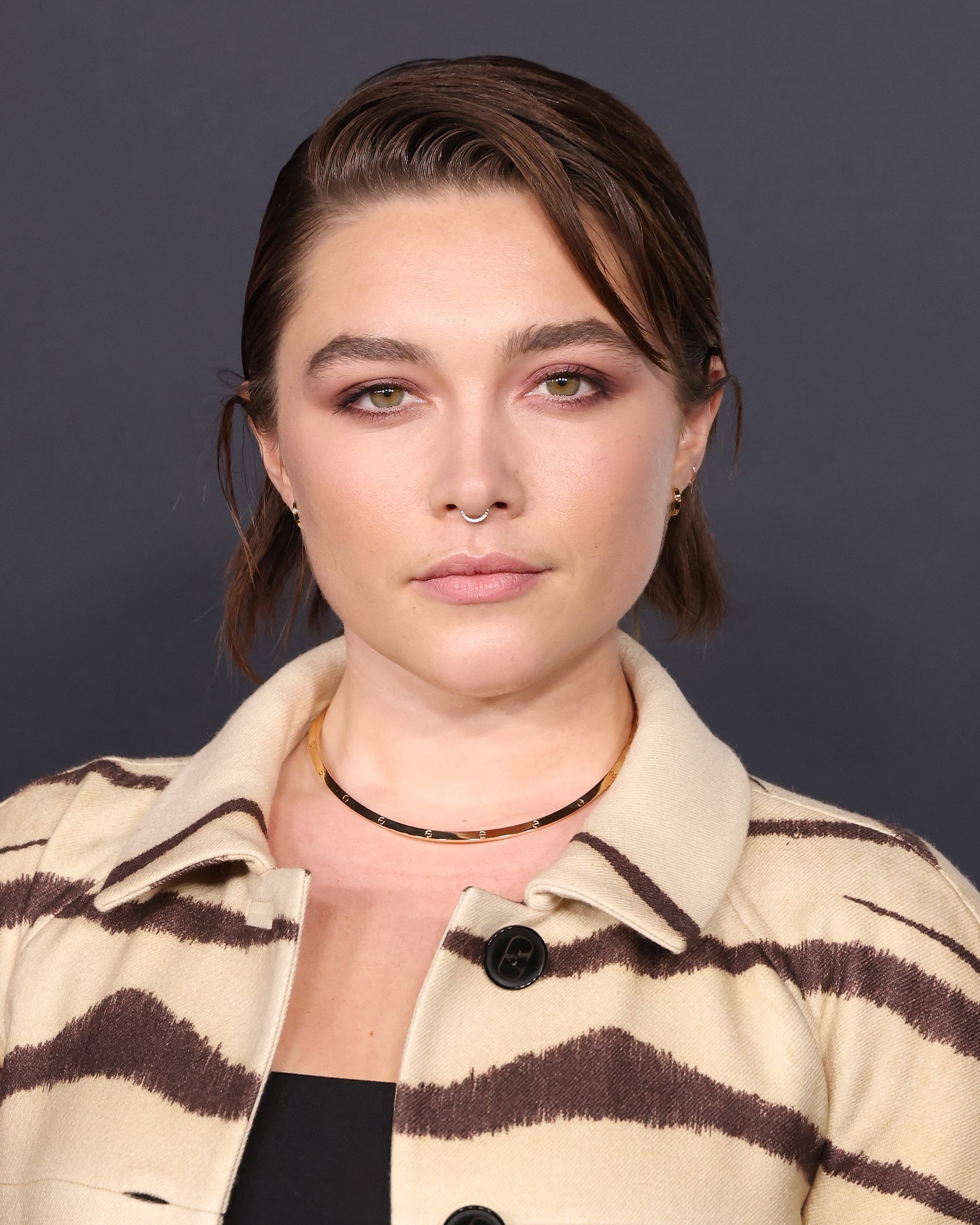 Image Source: Getty/Taylor Hill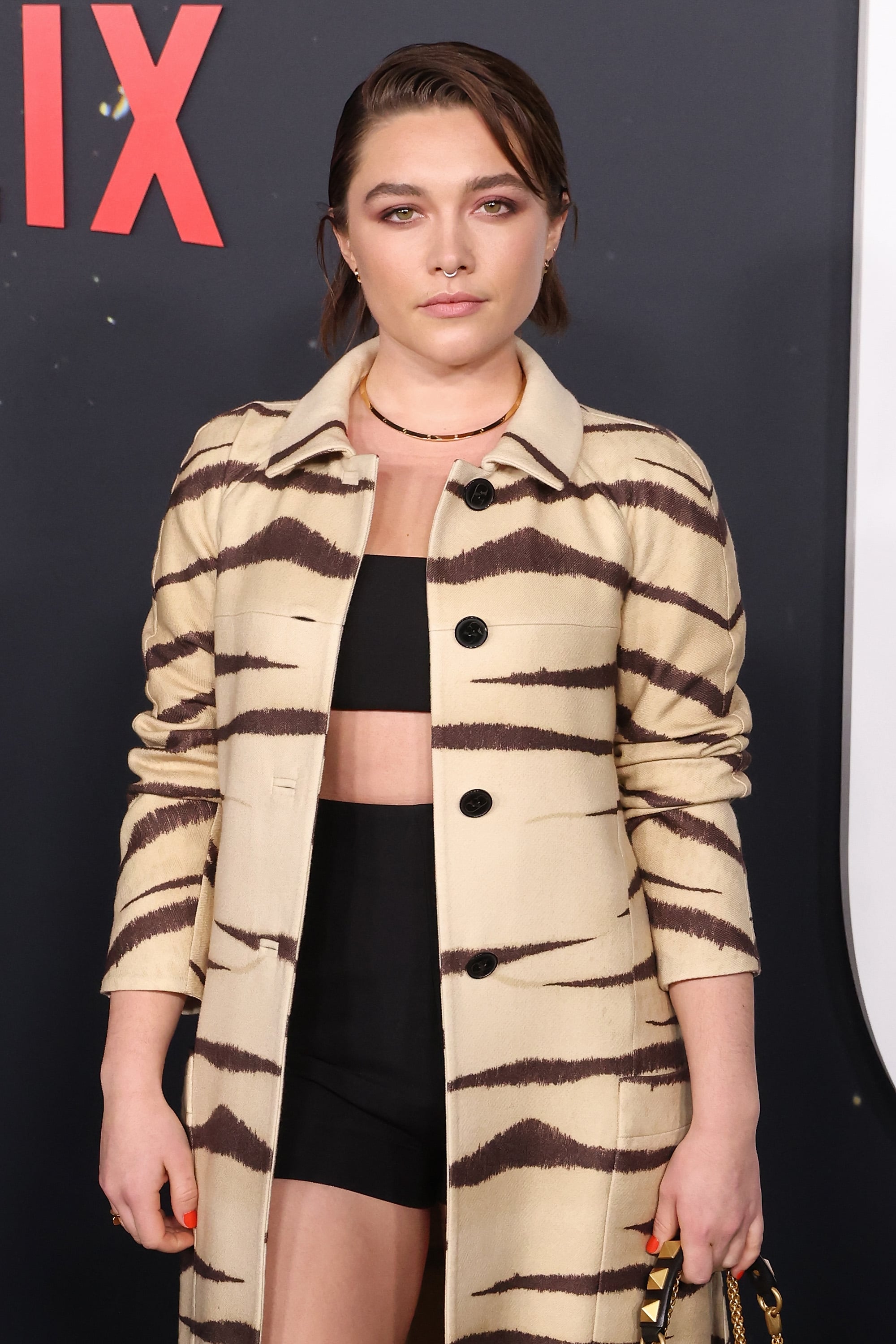 Image Source: Getty/Taylor Hill