As POPSUGAR editors, we independently select and write about stuff we love and think you'll like too. If you buy a product we have recommended, we may receive affiliate commission, which in turn supports our work.
It seems like the entire world is currently obsessed with whipped coffee. (You can't open Instagram without seeing the creamy concoction at least once.) But if you've decided your at-home barista skills are not up to the level needed to make the drink for yourself, we have another way you can join in on the caffeine craze. We give you: Frappuccino bath bombs.
The Etsy shop BeHappyBeUrself is helping bring your favorite coffee shop beverage to you with bath bombs that look good enough to eat. Not a single detail is missed with these handmade small-batch bath products; they come complete with the Starbucks logo printed on the side, a whipped cream top, sprinkles, and a little green straw. We're pretty sure it's the cutest thing we've seen all week.
The colorful bath bombs stands three-and-a-half to four inches tall and come in popular "flavors" like Unicorn Fruity, Pink Cotton Candy, Red Velvet Chocolate, Orange Creamsicle, and Green Tea. Depending on which one you choose, the products have different scents that are detailed in their product description — except the Unicorn Fruity Bath Bomb, which is a mystery. You can drop the whole Frappuccino into your tub or remove the whipped cream top and place the base in separately for the colorful effect, before running the top under water to activate the bubbles.
Considering the shop has a perfect five-star rating, it's safe to say customers are very satisfied with their orders. But how could they not be? Ahead, shop all of the adorable Starbucks Frappuccino bath bombs from the Etsy shop.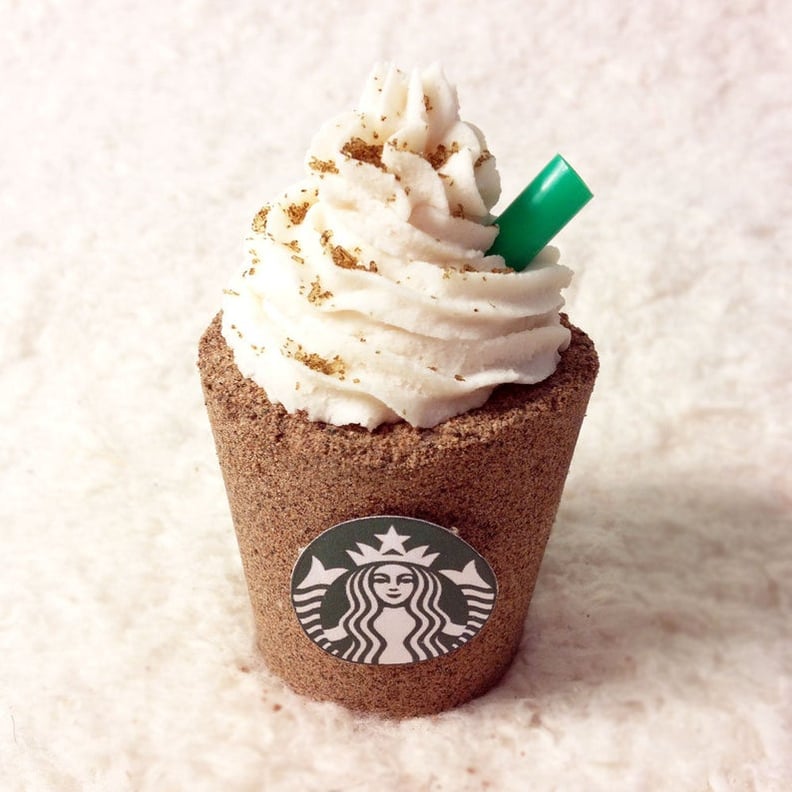 BeHappyBeUrself Coffee Vanilla Starbucks Frappuccino Bath Bomb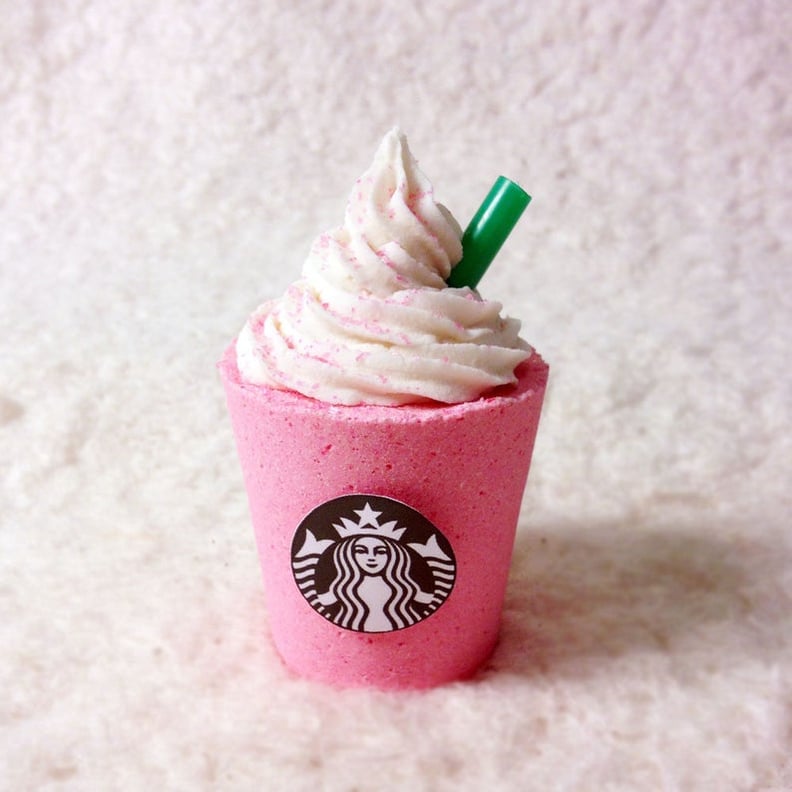 BeHappyBeUrself Pink Cotton Candy Starbucks Frappuccino Bath Bomb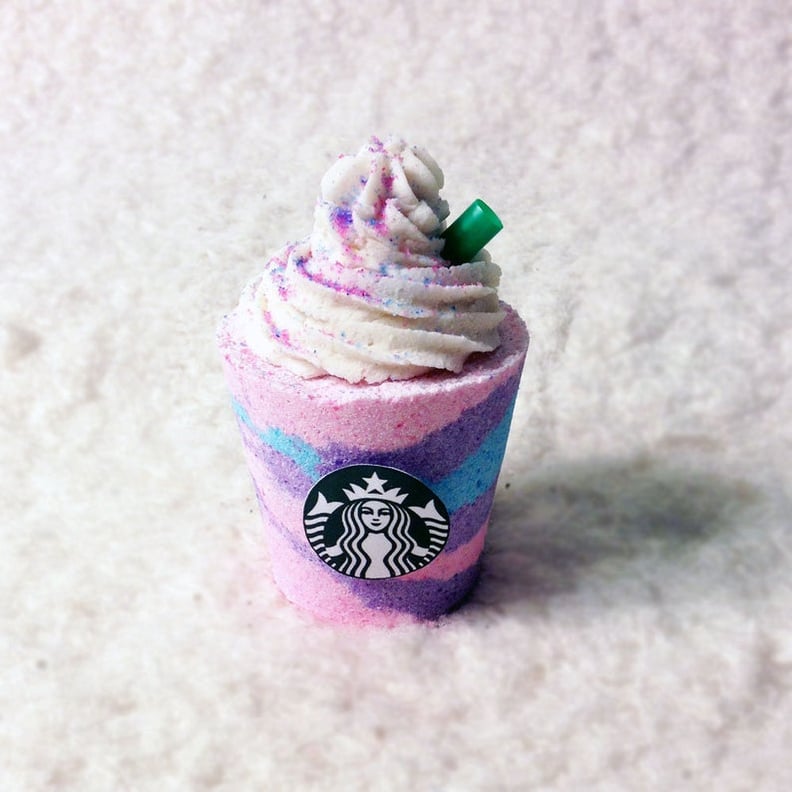 BeHappyBeUrself Unicorn Fruity Starbucks Frappuccino Bath Bomb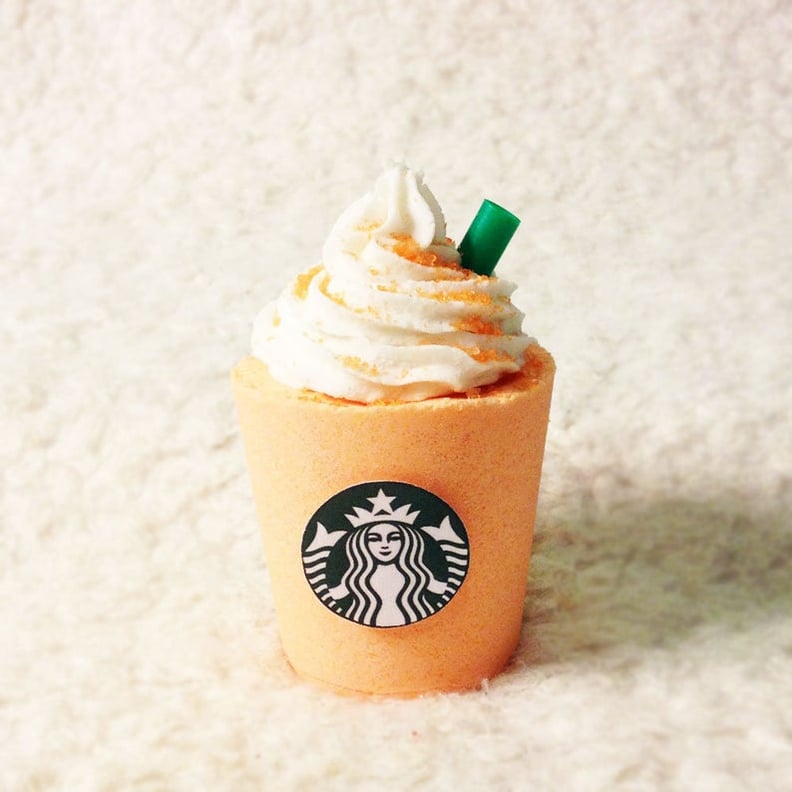 BeHappyBeUrself Orange Creamsicle Starbucks Frappuccino Bath Bomb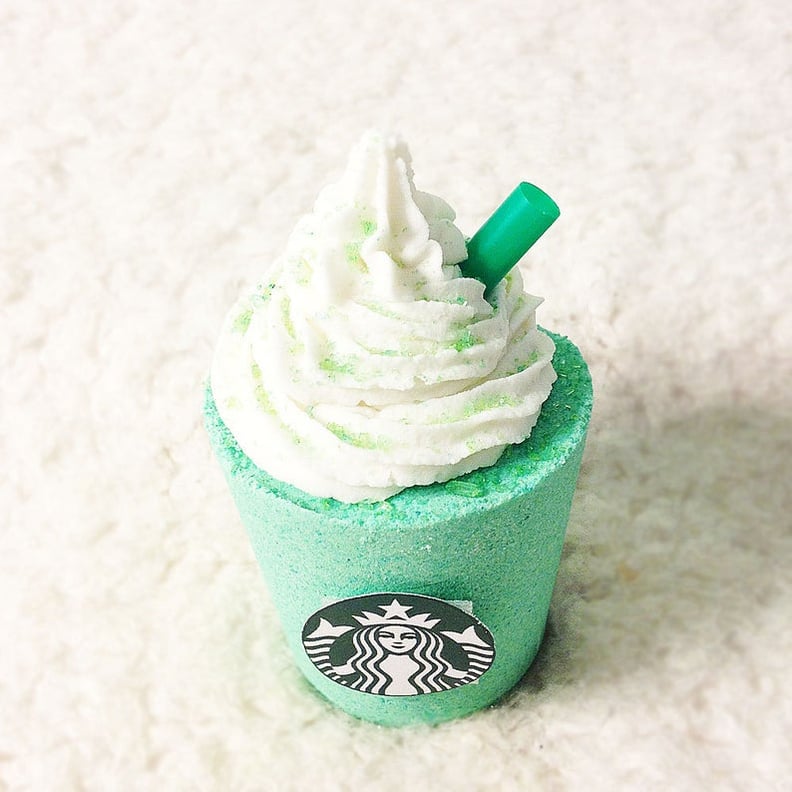 BeHappyBeUrself Green Tea Matcha Starbucks Frappuccino Bath Bomb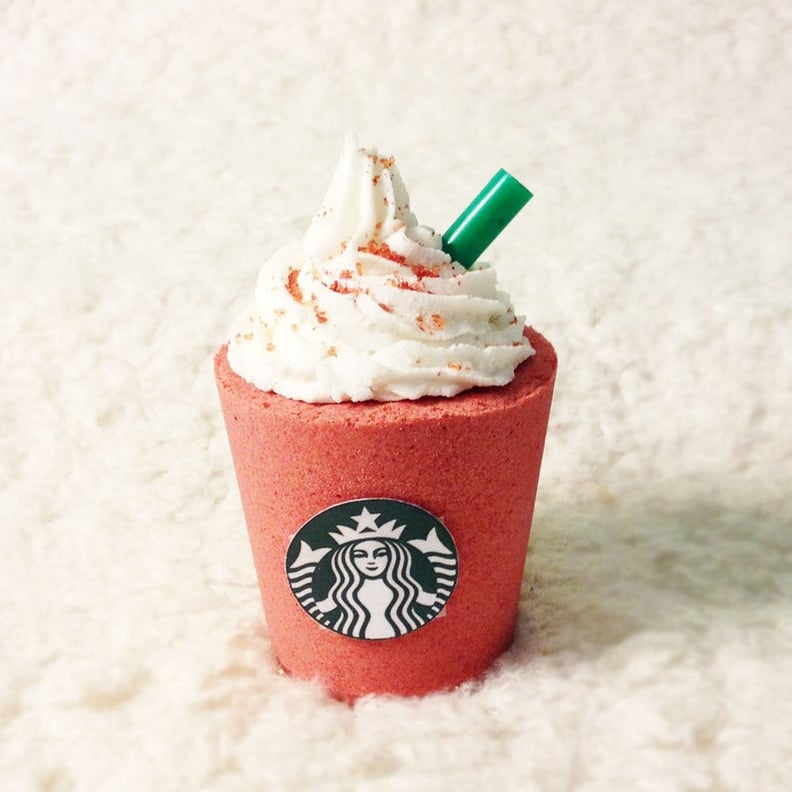 BeHappyBeUrself Red Velvet Chocolate Starbucks Frappuccino Bath Bomb