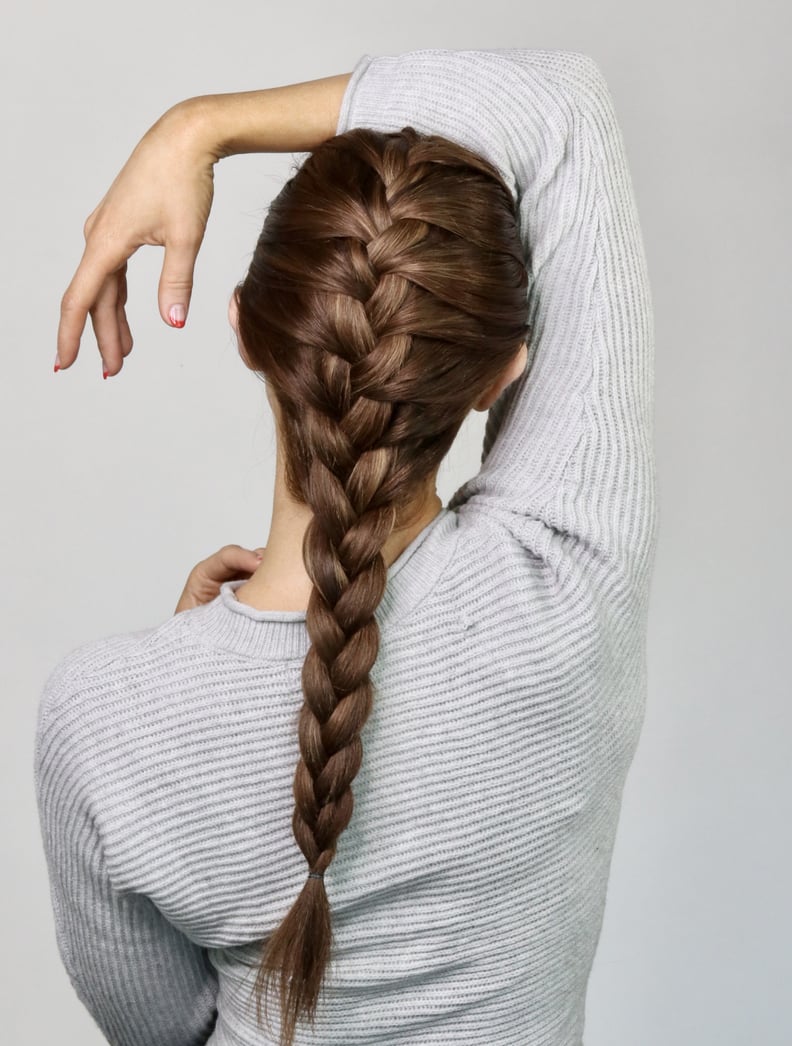 Jenny Strebe
Jenny Strebe
The moment you learn to tie your shoelaces, you're deemed fit by the all-holy hair gods to try a three-strand braid. The next level-up after that is equally classic, if not one degree trickier: the french braid.
This over-under plait has been woven throughout history — from ancient Sparta dating back 6,000 years to Taylor Swift's "Evermore" album cover — and for good reason: DIYing the look is ridiculously simple, even for people with little to no hairstyling skills All it takes is a little know-how, and that's where Jenny Strebe, hairstylist and founder of Aiir Professional, comes in.
Before you begin, though, there are a few micro-steps to keep in mind. We're breaking it all down for you here.
Tips Before You French Braid Your Hair
First, know that most braided hairstyles work best on relatively dirty hair (that extra grit means more texture but less slip). Then, to make for the easiest weaving, you'll want to brush out any tangles or knots using a wide-tooth comb.
"This will prevent hair from getting tangled up in your fingers as well as help create clean-looking sections," Strebe says. She also suggests running a smoothing cream or paste through hair to create a more polished look and to keep any flyaways at bay.
Dutch Braid Vs. French Braid
There are plenty of iterations of the french braid (and lots of things you can do to further elevate the look, like throw it up in a ponytail or weave in a few hair accessories) but there's a key thing that differentiates it from similar styles, like dutch braids: how you criss-cross each plait. With french braids, you cross the sections of hair on top of one another, whereas with dutch braids, you cross the sections underneath one another. So while the results may look alike, the process is not one in the same. (That's also how dutch braids got the nickname "reverse french braids.") Which one you like best, then, is up to personal preference.
How to French Braid Your Hair
Now that that's settled — on your mark, get set, go check out this full step-by-step photo tutorial on how to do an effortlessly cool french braid at home. One thing to note: while the below utilizes a model for demonstration purposes, you can still follow the steps on your own by looking in the mirror as you create each section. It's not as easy as lacing up your kicks, but yeah, it's way more fun.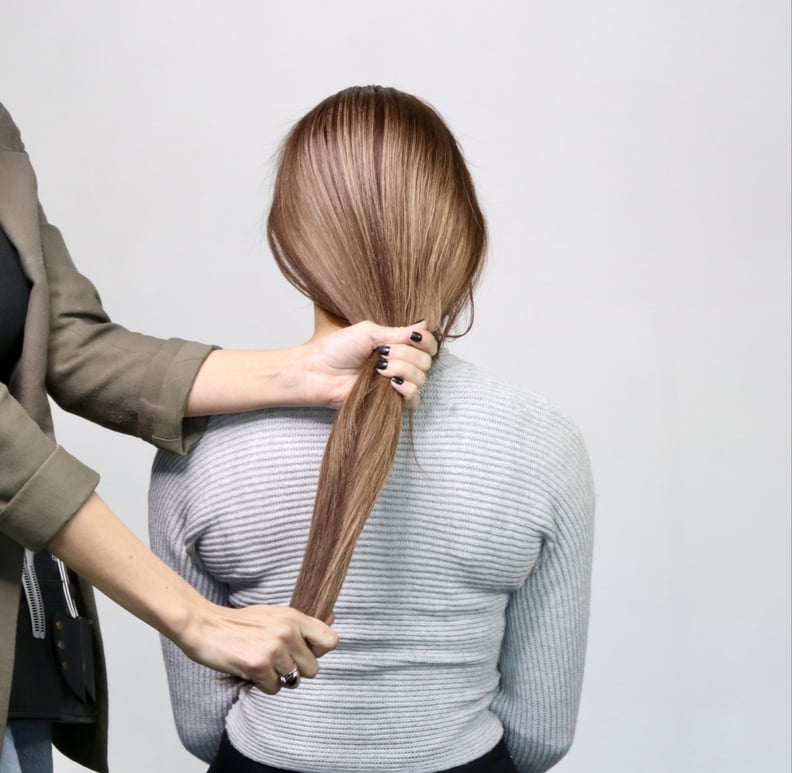 French Braid Tutorial, Step 1: Brush, Then Bend
Once your tangles are brushed out and your smoothing cream applied, next, you'll want to add a slight bend to the hair with a curling iron to lend a little texture. "When your hair has some wave or curl to it, the hair in the sections of the braid will bend into your braid, and it will prevent your hair from sticking out of the braid," Strebe says.
(This tip, of course, applies only to people with straighter hair types; anyone with curls can skip this step.) Now, you're ready to begin braiding.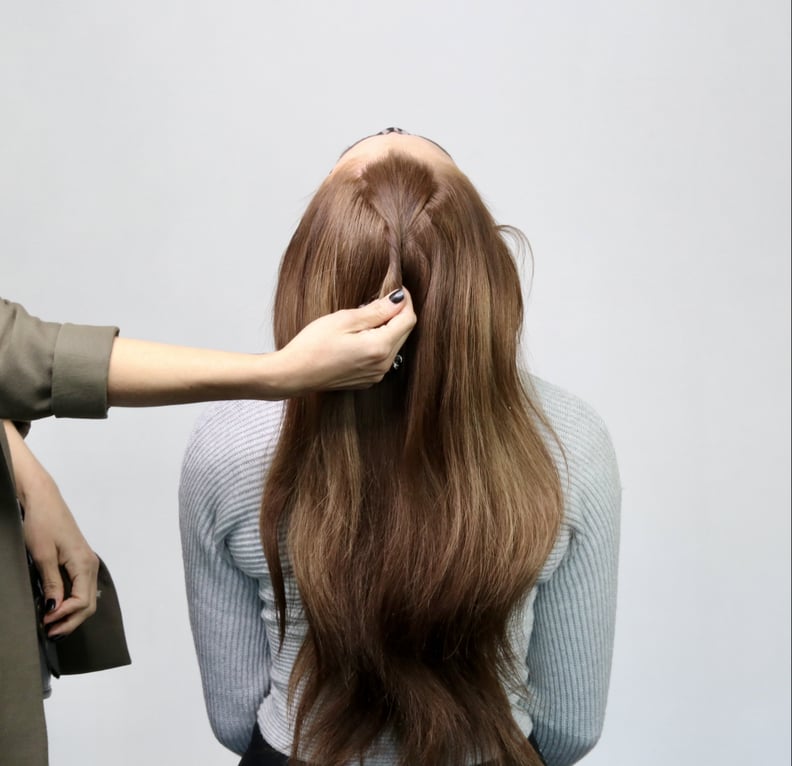 French Braid Tutorial, Step 2: Section Your Hair
Starting at the hairline on top of your head, gather hair into what Strebe calls a "triangle section," which you'll then divide into three smaller pieces.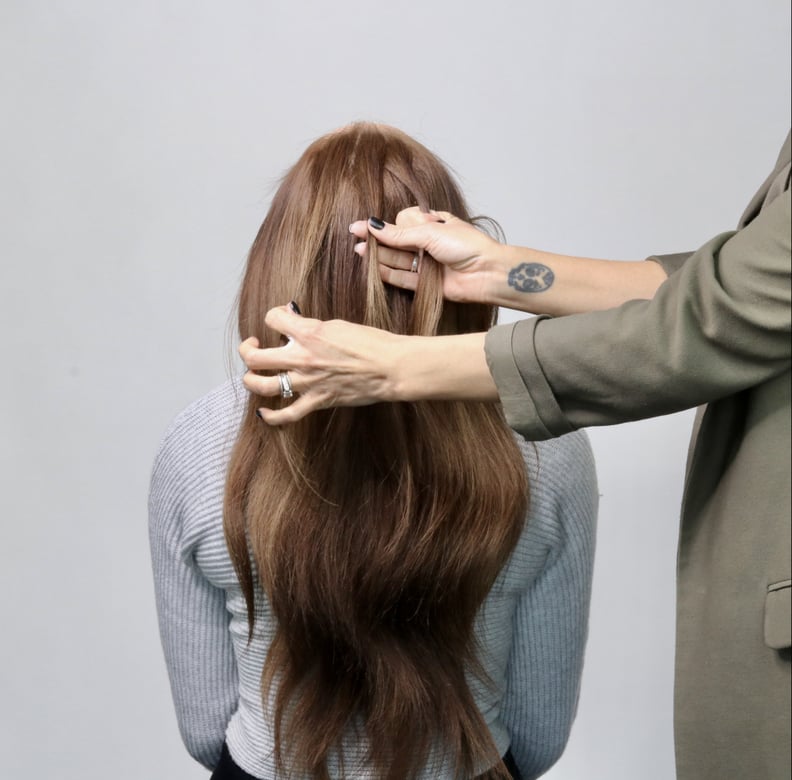 French Braid Tutorial, Step 3: Separate Into 3 Pieces
Before you begin weaving each section, make sure the three individual pieces of hair are even in size. Use your right hand to hold the right section, your left hand to hold the left, and your thumb and middle finger of either hand to hold the middle.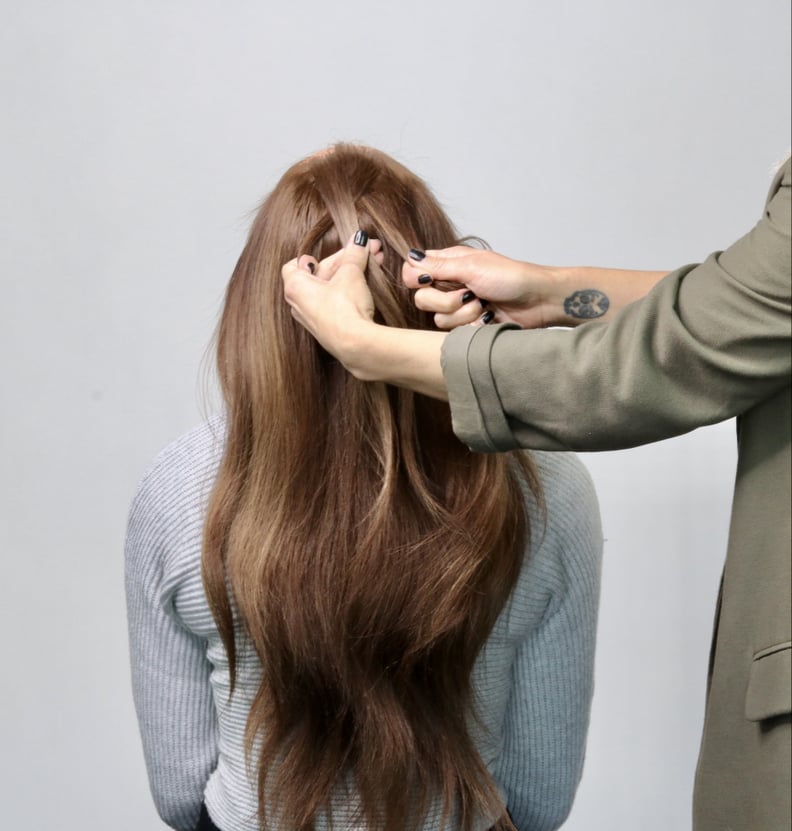 French Braid Tutorial, Step 4: Crisscross the Sections
Start your braid in the classic way you normally would, by crisscrossing the strands of hair. "You want to always keep in mind to cross your sections overhand by taking the section to the right and crossing it over the middle, then taking the section from the left and crossing it over the top into the middle," Strebe says.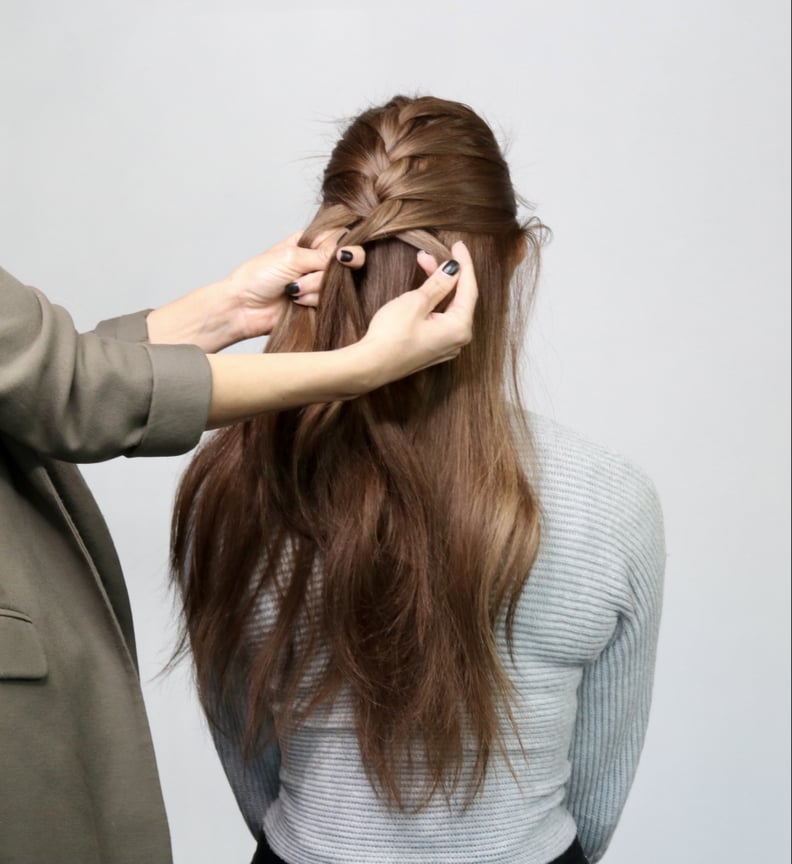 Repeat until you get to the area of the head parallel to the ears.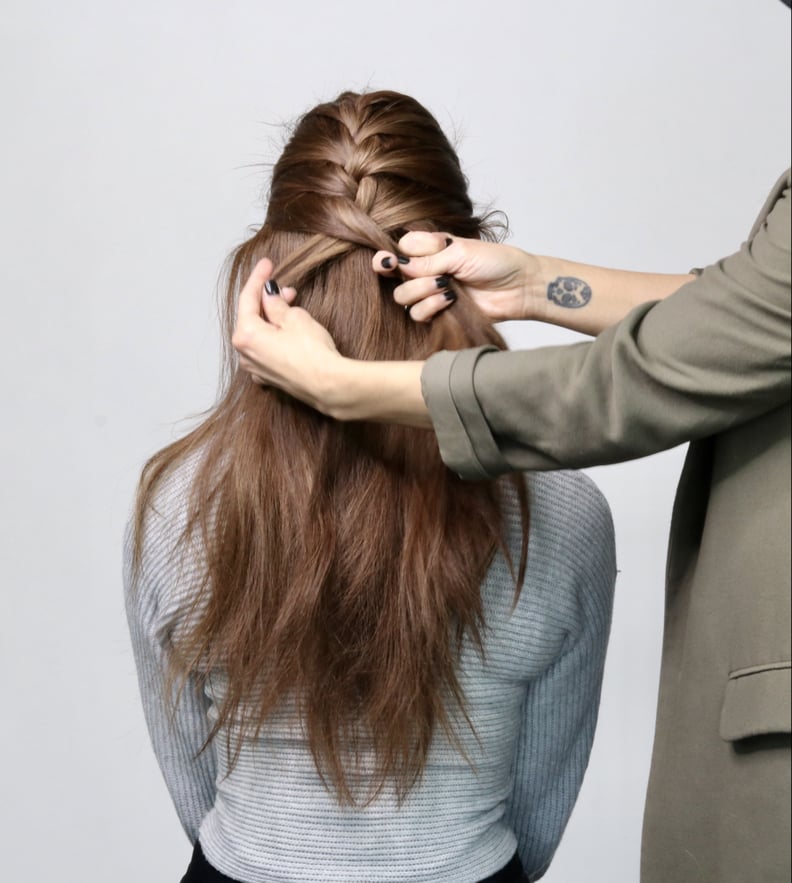 French Braid Tutorial, Step 5: Work in Additional Hair
"Once you have crossed the two sections on the side, you then want to attach the style to the scalp by incorporating small sections of hair on the side near the front of the hairline back to the braid, rotating left to right," Strebe says.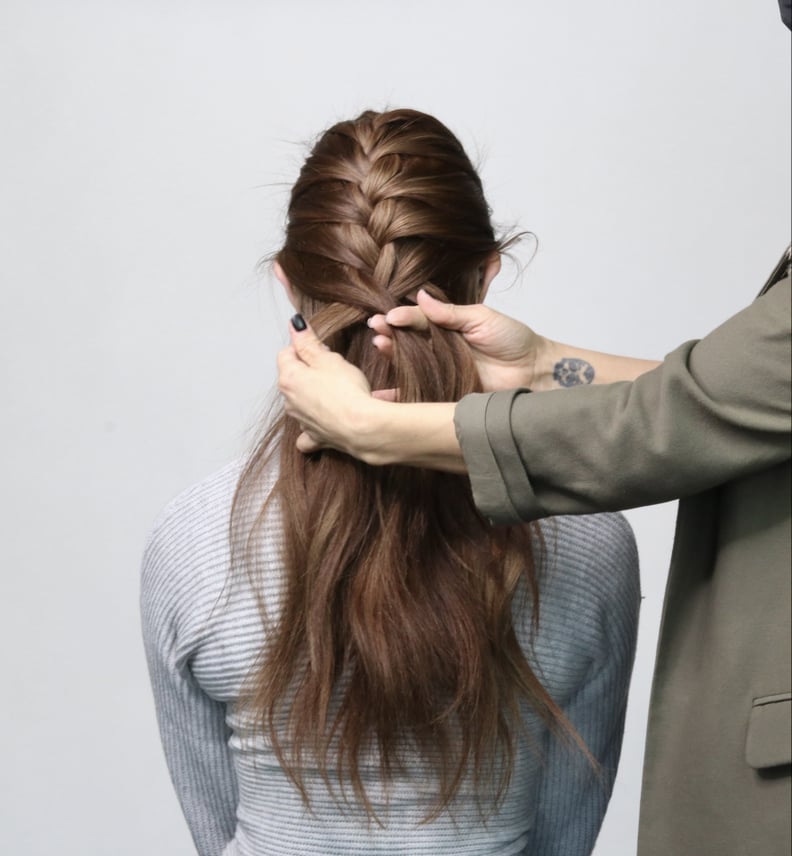 Every time you cross over, grab a one-inch section of hair behind your ear and near the hairline on your neck, and work it into the weaved section. Continue to cross the larger piece of hair on either side over the middle section of the braid.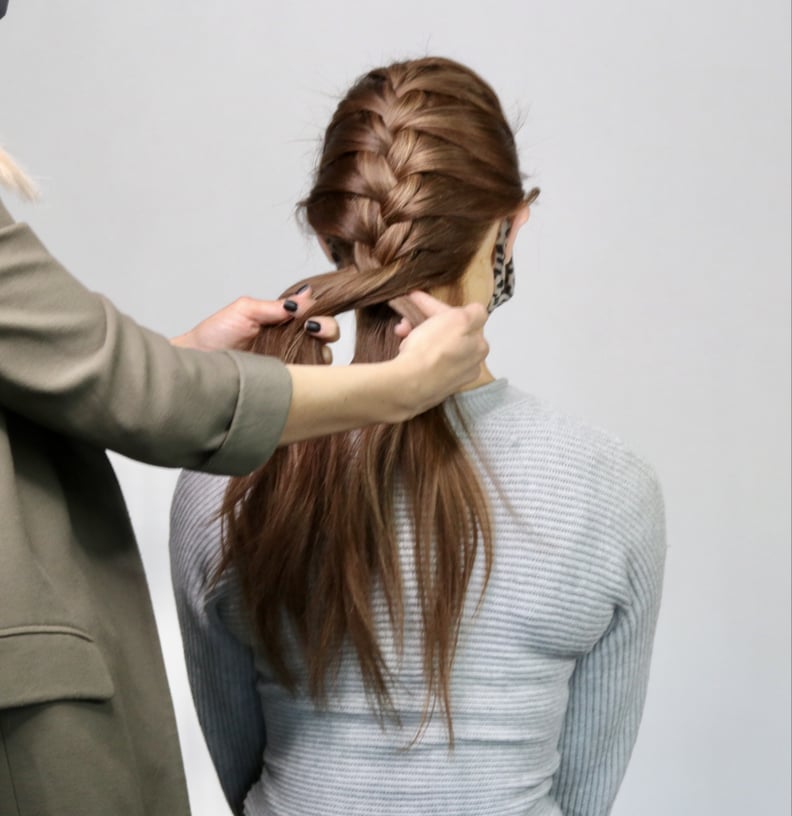 Repeat by gathering small pieces of hair from either side of your head, gathering it into the braid each time while working your way down until you get to the nape of the neck.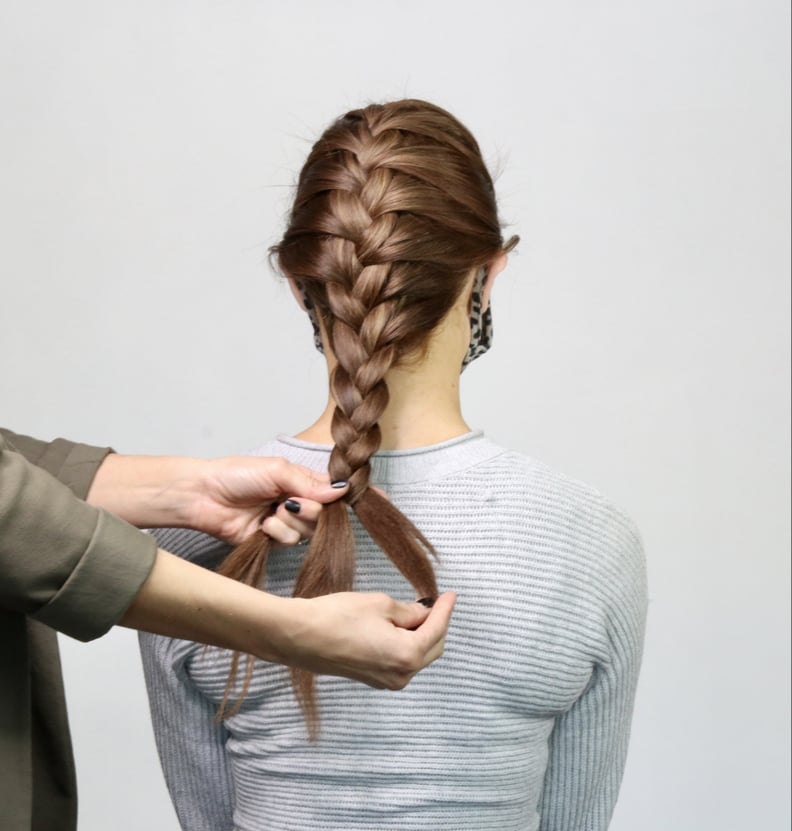 French Braid Tutorial, Step 6: Finish With a Basic Braid
Once you get to the ponytail portion of hair, take each section and continue "doing a simple three-strand braid technique" until you reach the bottom, she says.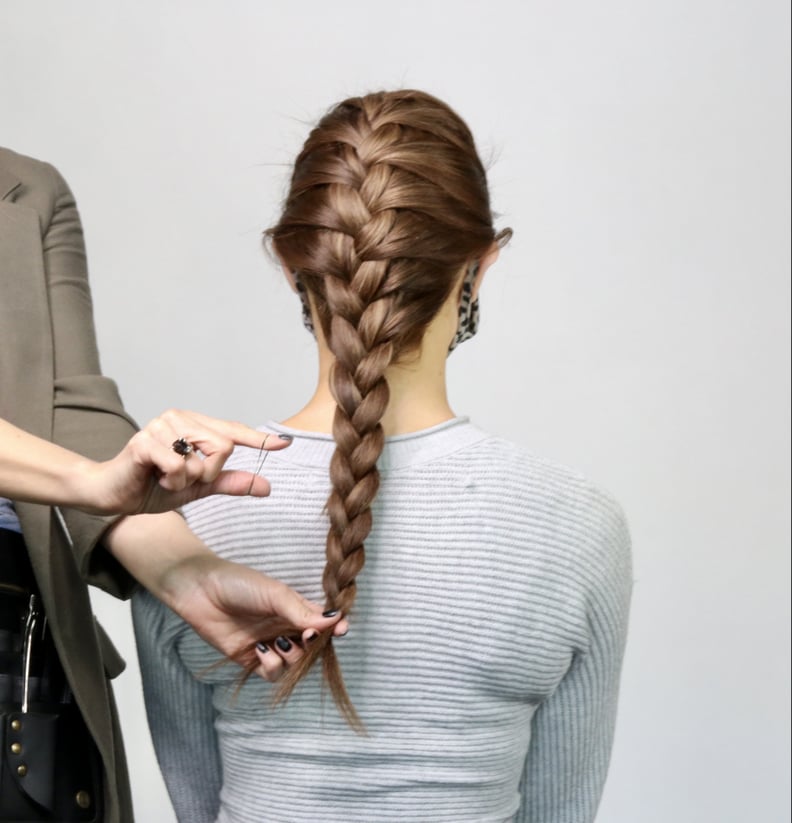 French Braid Tutorial, Step 7: Secure With an Elastic
Secure the end of the braid with a clear elastic or rubber band, leaving a half inch or so of hair poking out at the ends.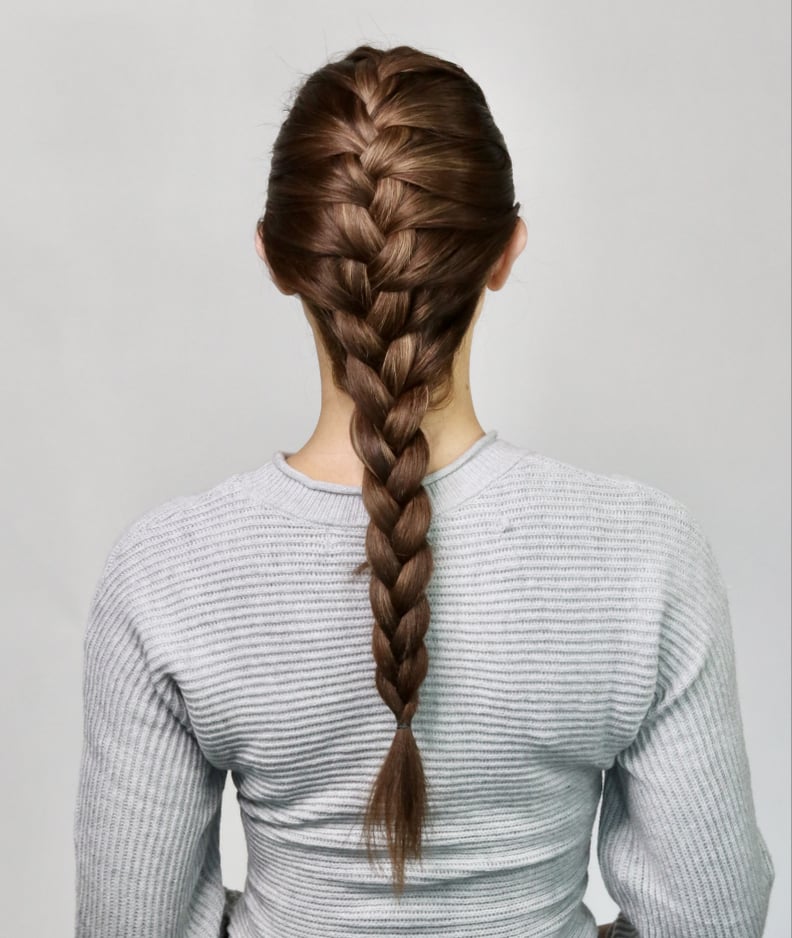 Hang in there, you're almost done . . .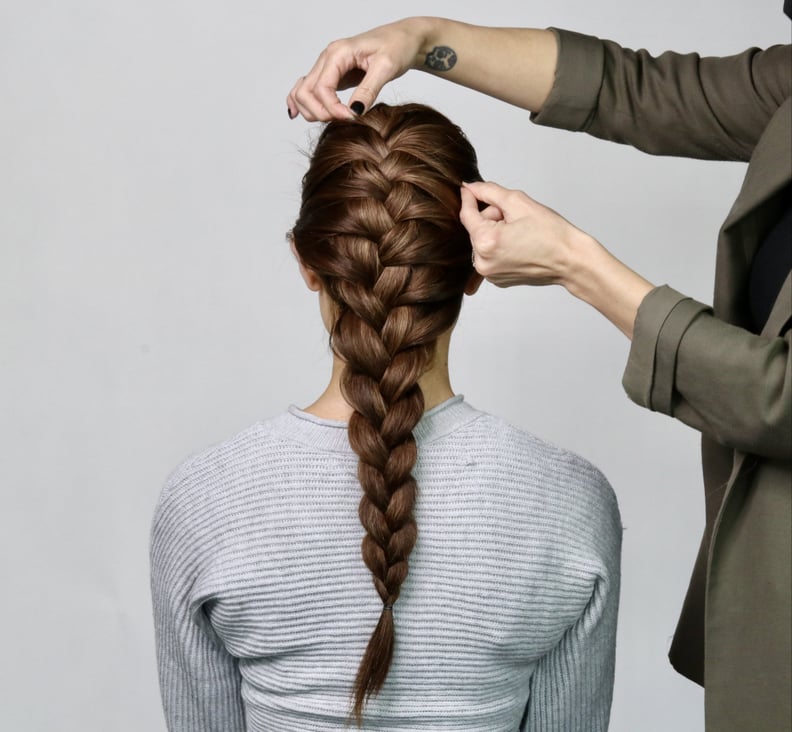 French Braid Tutorial, Step 7: Loosen It Up
To give the look a certain je ne sais quoi — in other words, make the braids look fuller with more texture — use your fingertips to gently tug at the plaits.
You can also pinch and pull at the sections underneath the hair for an added volume boost.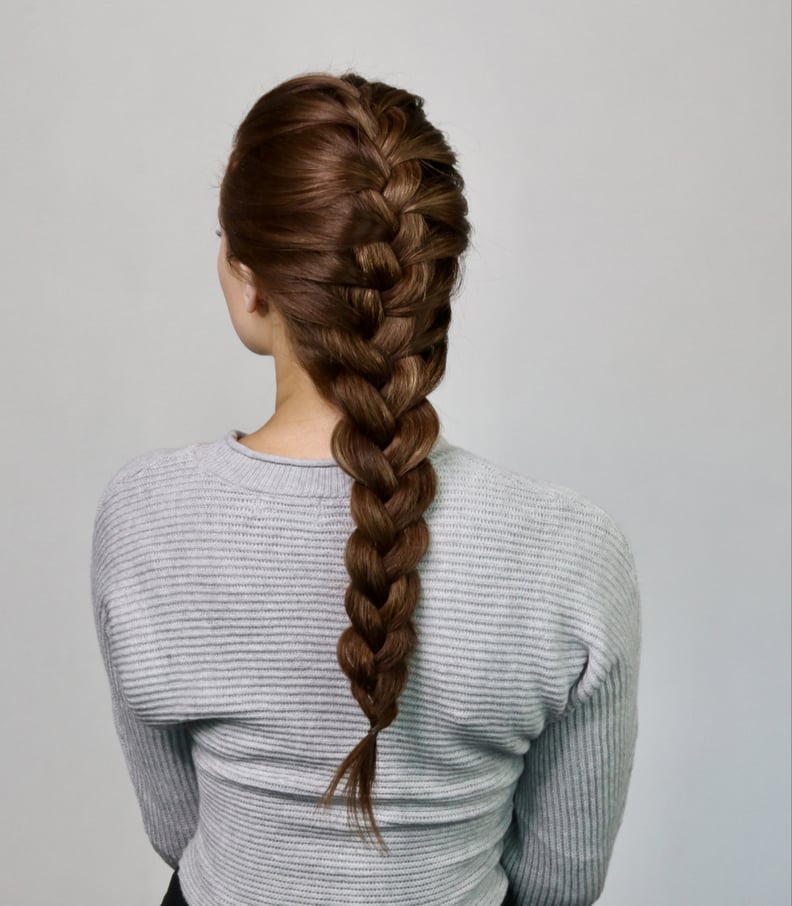 There you have it: the easiest french-braid hairstyle — in just a few steps.