Oh Baby! Here's the Awesome Way Beauty Girls Do Gender Reveal Parties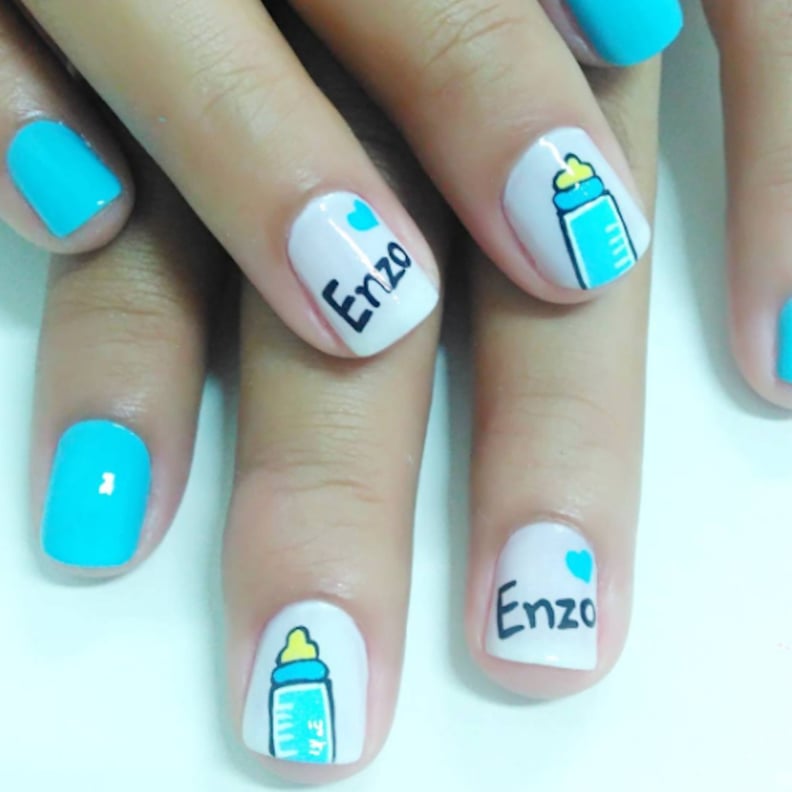 Expecting couples love to find creative ways to reveal the gender of their babies. Some people might choose to host a party and pop a balloon filled with pink or blue confetti or serve cake with a blue or pink center, but beauty-lovers are choosing nail art as their means of celebrating.
This is a really cute idea for women who'd like to post a photo of their nails on Instagram as a way to announce the gender of their baby or simply have their nails match their party theme. If you'd like to keep it all a surprise to your loved ones, you could wear gloves and take them off to unveil the color of your talons. Regardless of how you choose to flaunt your nails, they're sure to merit oohs and ahhs! Read on to see some cute ideas for gender reveal nail art.