Get to Know RadSwan Beauty Founder Freddie Harrel
RadSwan Founder Freddie Harrel Is Revolutionizing the Black Hair Market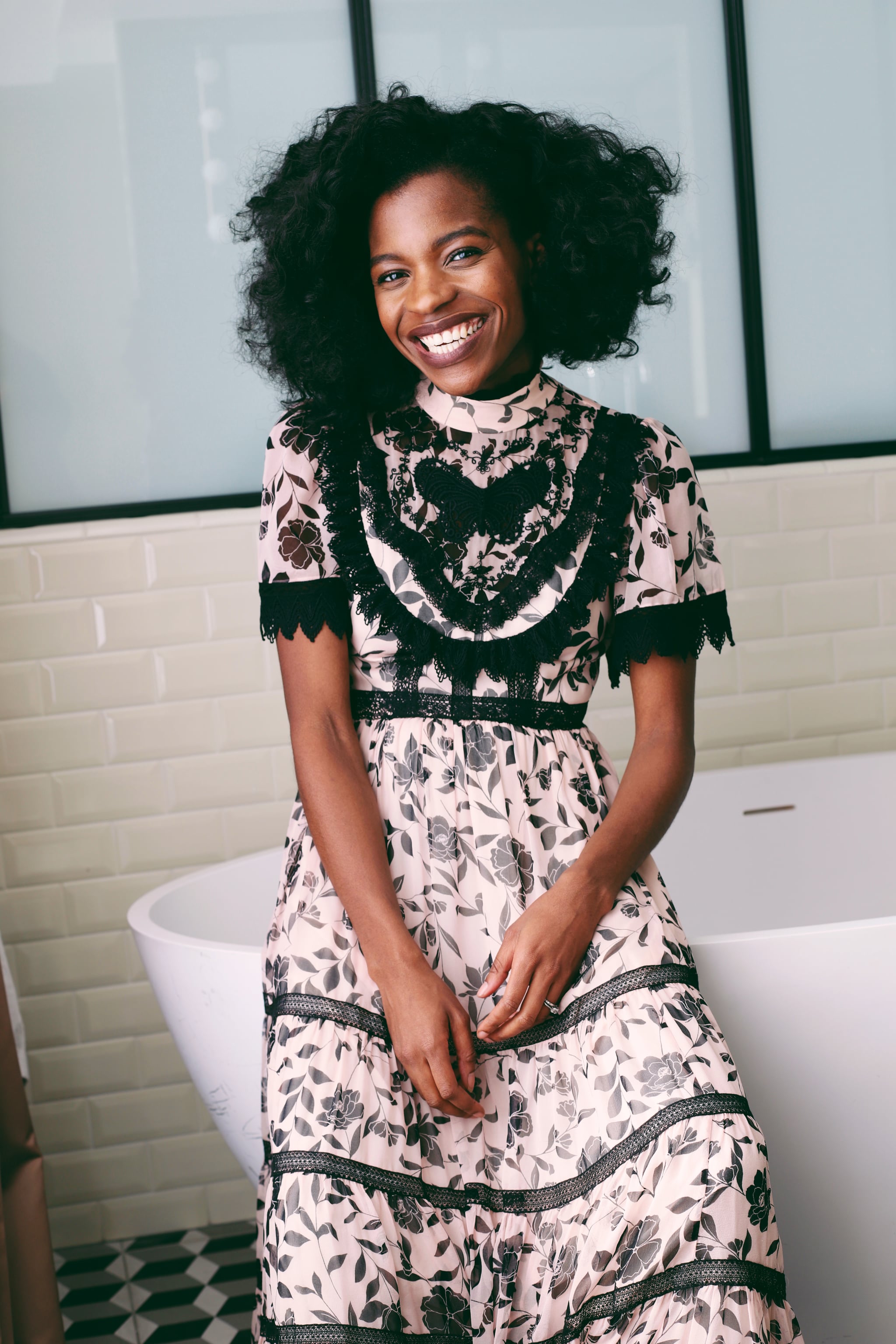 Frédérique Harrel is on a mission. A Cameroonian beauty, born and raised in Paris with time spent in London (and now NYC!), 32-year-old Harrel is a blogger, public speaker, and beauty entrepreneur currently gearing up for the launch of RadSwan, a direct-to-consumer beauty brand that's been touted as "the Glossier of the Black hair market." After working in fashion and digital strategy — including stints at ASOS and Topshop — Harrel created the workshop series SHE Unleashed, which brought women together to discuss issues of racism, sexism, and identity politics. In Spring 2017, she founded Big Hair No Care, a line of ethical and brilliantly realistic synthetic extensions and wigs that inspired a pop-up salon in Brixton, UK.
By 2019, Big Hair Don't Care morphed into RadSwan, the first beauty brand that "centers innovation and co-creation with the global African Diaspora in mind." Ahead of the brand's Spring 2020 launch, I spoke with Freddie over the phone about RadSwan's philosophy of self-expression and her long-term plan to disrupt and dominate the Black hair industry.
Britt Stephens: RadSwan is very much needed in the Black beauty space. How did you come up with the idea?
Freddie Harrel: Initially, it was an accident. When I stopped relaxing my hair and discovered my texture, I really liked it. I used to wear human hair a very long time ago, but the Chris Rock documentary [2009's Good Hair] really put me off it. And the mainstream synthetic options for Afro texture can be very shiny and flimsy, but I was using them to make my own wigs. It was just a hobby, and I didn't know what I wanted to do with it. At the same time, I found a hair vendor in China. I sent her photos of the synthetic looks I wanted, and she would make them and send them to me. I was wearing this hair [on the blog], and people were always like, "Oh my God, your hair is so big and so long. What's your routine? Where did you get it?"
In 2016, my husband was offered a job in Geneva. We went, but it posed issues for me working, and I was trying to launch my own thing. I was like, "Hair would be the business, people are interested! OK, I can do that." I gave birth [to son Hugo] at the end of that November, and Big Hair came out early 2017. People really loved it. I'm French, but I had been living in London, and because I blog in English, I don't know, 40 percent of my following on Instagram is in the US. Because I had the three markets, from the beginning we were shipping worldwide. That's how it started. I opened my first pop-up in London in 2017 because they were not shipping correctly. I was like, "I can do it myself." We realized that we could convert a lot more people because then they could see that you don't have to have these bad experiences in shops, or when you buy online. The pop-ups really have to foster education and community. Based on that learning, I did four days in Paris in 2018, and then we did Brooklyn.
"I feel like we're hijacking the industry."
This is something that is very needed. Black women spend over a billion dollars globally on hair care. If you look into Black hair, there's a wet hair and dry hair market. And synthetic hair is about 53 percent of [the dry hair] market, but there's no Western-based player. None. Here, you have the Asian-owned shops. It's the same in London and Paris, and it can be a poor experience; there's a lack of knowledge about our hair, and sometimes the treatment isn't great. We're doing premium and direct-to-consumer. I feel like we're hijacking the industry.
What I learned from the women in London, Paris, New York, and online is that there's this assumption that we all know about hair. And there was so much that I learned and needed to learn. That's what I did for most of 2019 before being ready to go and raise money. I came to NYC for three months, set up a little office, started hiring, and officially moved with my family in January.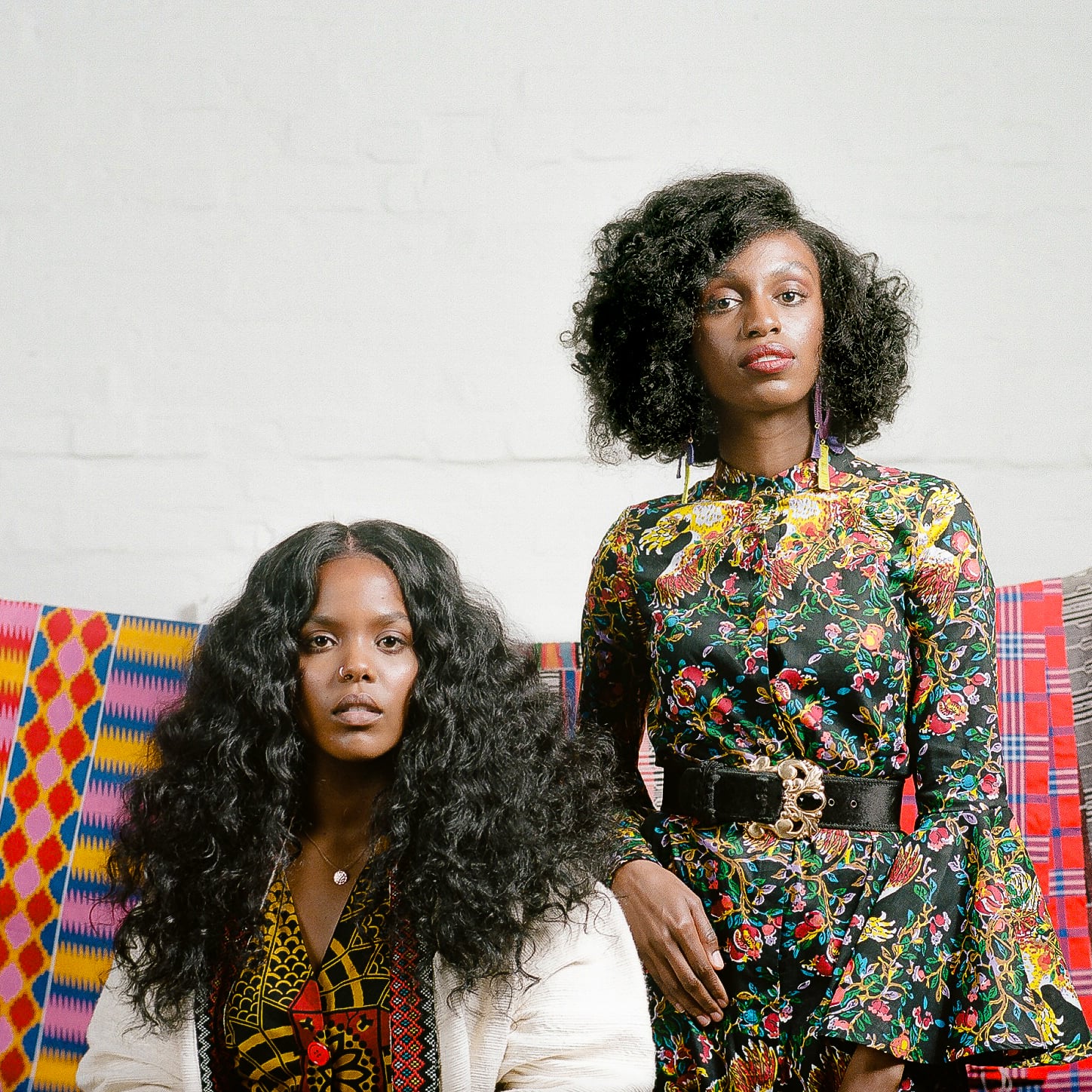 BS: And RadSwan raised money from all female investors, which is just incredibly cool. Was that a conscious goal of yours, and how does it make you feel to have that kind of support from other women?
FH: I knew from the beginning that I had to be strategic. I knew I couldn't pitch to many people because some would discourage me, or some would not be keen. I met with Nisha [Dua, partner at BBG Ventures] who put me in touch with the Female Founders Fund. I cannot tell you the impact when you're working with women versus men. The difference I've had with them is that they are not just VCs; they're on a mission to back women. The network, the support, all of the people they introduced me to, all of the funders . . . we're a family. They've supported me so brilliantly. It's priceless to have them.
BS: The RadSwan manifesto video is so magical, and I've probably watched it a million times. How did you come up with the ideology?
FH: The RadSwan philosophy is something I was so excited to bring out. Black women have explained our hair so many times, and in ways that we don't even know. As a child, I was getting my hair braided every month. I didn't have a say in it, but almost every month, I was given this secret self-expression weapon. I would plan the outfit I'm going to wear, which shoes and which this. It was a way to level the field [at school], like, "Oh, you can afford Air Jordans? I can't, but I can do Alicia Keys cornrows. I'm cool." I was a teenager the first time I got my hair relaxed. It was an American trend; we look up to the Black American women, so we do what they do.
BS: And we were doing it because we were told to look up to white American women.
FH: Of course. I think a lot of conversation needs to be had, because many of us who wear wigs or clip-ins subconsciously know that we're meant to feel some shame, or that we're meant to justify ourselves in some way. People would tell me, "But your hair is actually very good and long, you could wear it [natural]. Why don't you?" I do what I want, but actually, we don't have the answers because we don't know why we do that. You can really love your hair, but we've also grown having an intimate relationship with it and not having everyone see it. It doesn't mean that I love myself because everyone gets to see my natural hair. I love my vagina; do you need to see it? [laughs]
"Your hair is not the bearer of your beauty."
For me, sisterhood is a Black woman, because sisterhood is forced on us. That's the message: we are shapeshifters. A woman on her natural hair journey is on a holistic journey. That's who we're building for, and we're starting by going against this assumption that we all know how to do hair. So if you've never worn a wig before but always wanted to, that's the product we're building.
BS: What's one thing that you want Black women and girls to know about their hair?
FH: Your hair is not the bearer of your beauty. It doesn't matter how you look without a wig or without hair. You don't owe hair to anyone. You need to give yourself this freedom. We carry the lineage of so many women, women that spent their lives in silence so we could be free. We are the free generation, because we remove all of the weight and stigma.
Also, your hair doesn't determine your self-love, so have fun with it. You're a shapeshifter! You're meant to express yourself in a lot of different ways. Even if you can't find the words to explain it to others when they ask you about your hair — being a boyfriend, your partner, your community, your family, your coworkers, it's not because it doesn't matter. It's because you're more complex than you'll ever know.
Image Sources: Frédérique Harrel and RadSwan