Gigi Hadid Went as The Mask For Halloween, and Her Butt-Length Ponytail Was Everything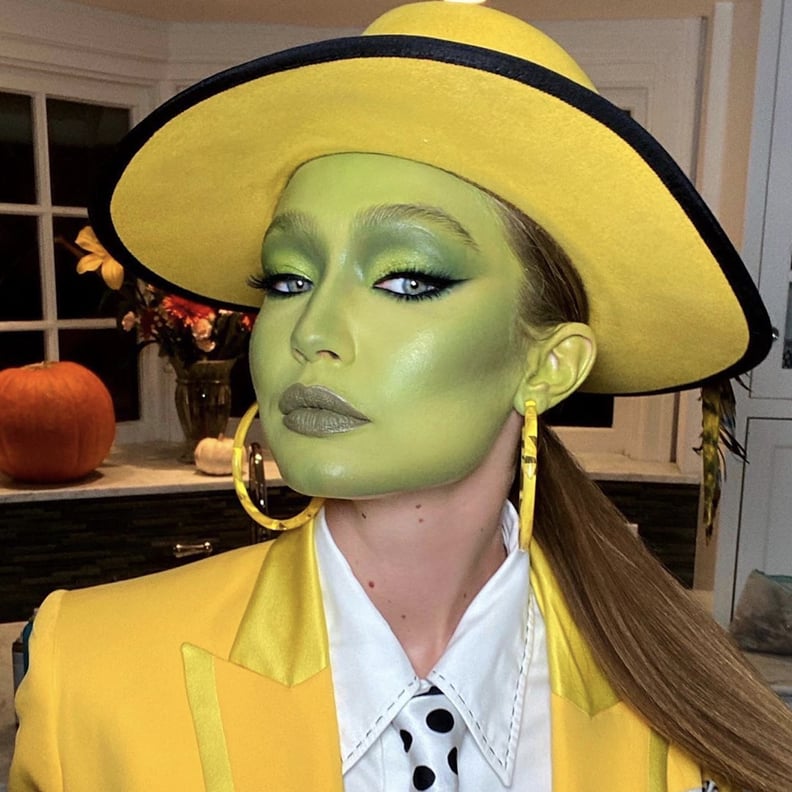 It's party time for Gigi Hadid. On Thursday night, the 24-year-old model stepped out for Kendall Jenner's Halloween birthday party looking exactly like Jim Carrey's character from the 1994 movie The Mask. Except thanks to celebrity makeup artist Patrick Ta, she didn't even need one. Hadid's entire face and ears were covered in contoured green makeup, with a striking cat eye and olive green lipstick ensuring every part of her look popped. If you didn't think it was possible to have a glowing highlighter and shiny eye shadow while your face was painted green, Ta's skills will absolutely convince you otherwise.
While Hadid rocked a tailored version of Carrey's yellow suit, her butt-length ponytail styled by Laura Polko tied the whole look together. Hadid takes her Halloween makeup very seriously, as last year she went for a supercool asymmetrical jack-o'-lantern look and Marvel's Black Cat the year before. Check out Hadid's stunning Halloween makeup as The Mask ahead.