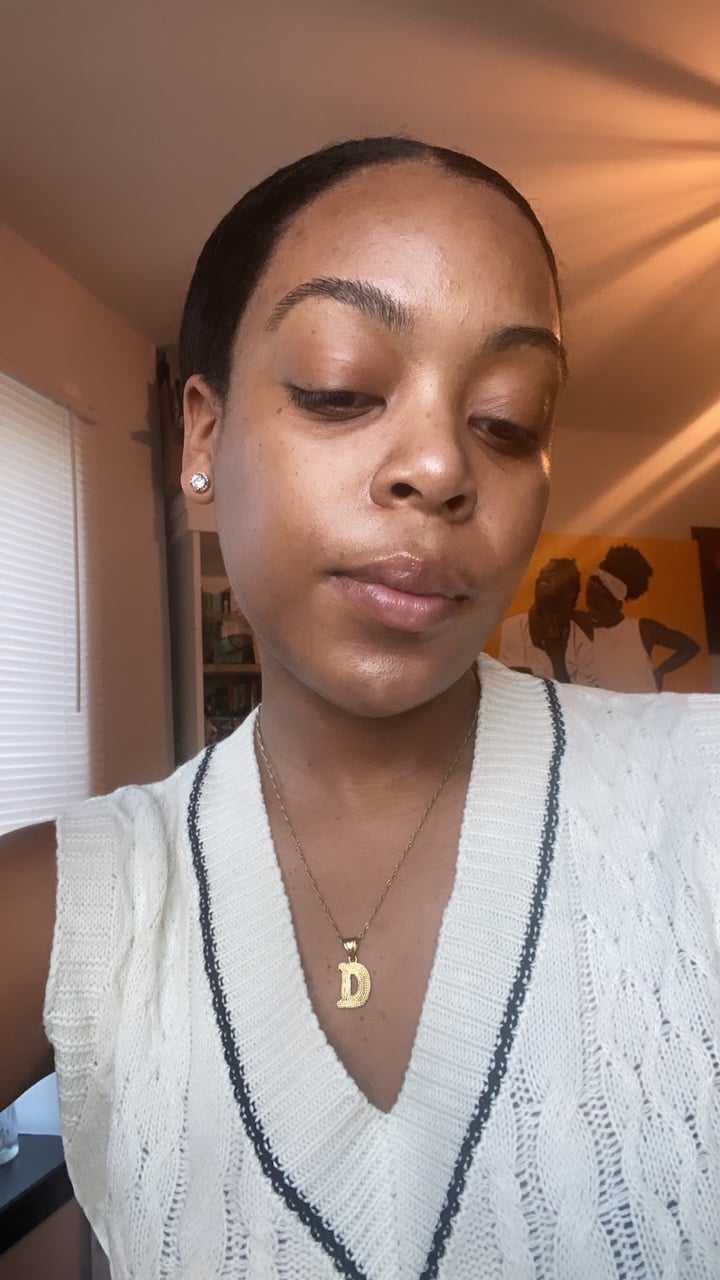 POPSUGAR Photography | Ariel Baker
POPSUGAR Photography | Ariel Baker
As POPSUGAR editors, we independently select and write about stuff we love and think you'll like too. If you buy a product we have recommended, we may receive affiliate commission, which in turn supports our work.
Feathered brows are continuing to trend into 2022.
Brow lamination is one way to get the feathered-brow trend, but the service can cost up to $100.
Celebrities like Ashley Graham as well as TikTokers swear by the göt2b Glued Styling Spiking Water Resistant Glue to get the look at home for less.
Since feathered, brushed-up eyebrows first exploded onto the beauty scene in 2017, we've seen numerous iterations of the trend. The latest version of the feathered-brow look we've come to love? The laminated brow, a chemical treatment that's "designed to redirect your brow hairs so that you get the most fullness out of your natural growth," Jaimineey Patel, groomer and head trainer at Blink Brow Bar, previously told POPSUGAR.
Still, as is often the case when it comes to professional beauty services, people on social media have found a way to get the fluffy laminated brows at home — for a fraction of the price. Enter the göt2b Glued Styling Spiking Water Resistant Glue ($5, originally $7).
With numerous eyebrow products promising the same brushed-up effect for anywhere between $20 to $30, many TikTok users have touted this affordable glue (which was originally formulated for the hair on your head, not your face) as their brow-lamination secret. Even celebrities like Ashley Graham swear by the göt2b hair glue. As someone with relatively thin eyebrows, I knew I had to try the glue for myself.
The best part about this hack is that you only need a spoolie, your fingers, and the brow gel — that's it. There's no need to buy various additional products to make the look work for you.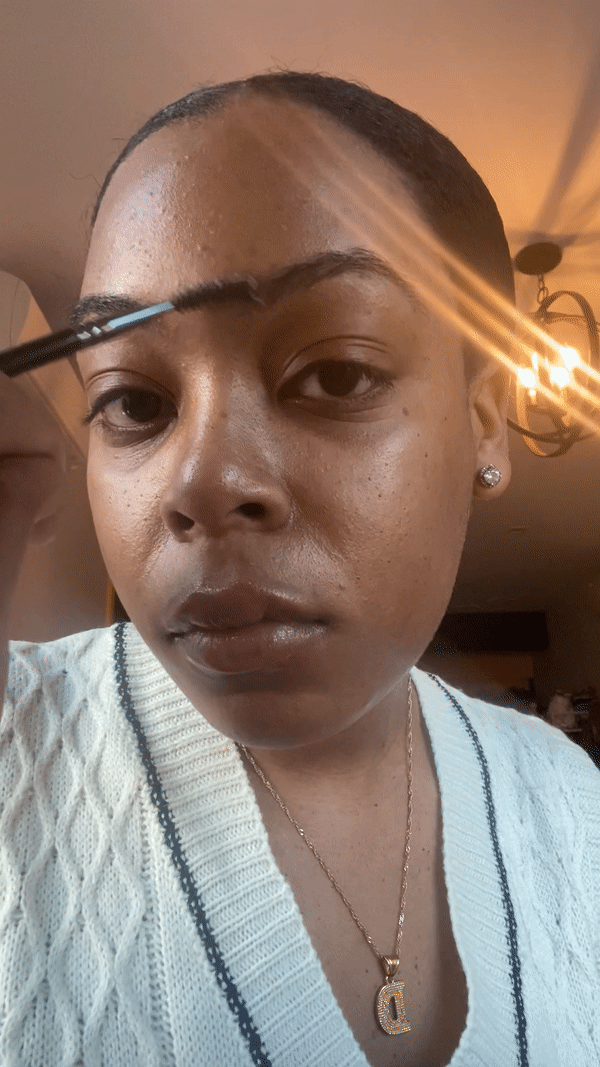 To apply, I've been using an old Makeup Academy Dual-Ended spoolie brush that's no longer available (this Aesthetica Pro Series Double Ended Eyebrow Brush and Spoolie ($4) from Amazon is comparable).
The glue has a fairly wet consistency, so rather than first applying to my brow, I decided to put the product directly onto the spoolie to avoid mess. I started with just my left brow to compare the results against my product-less brow.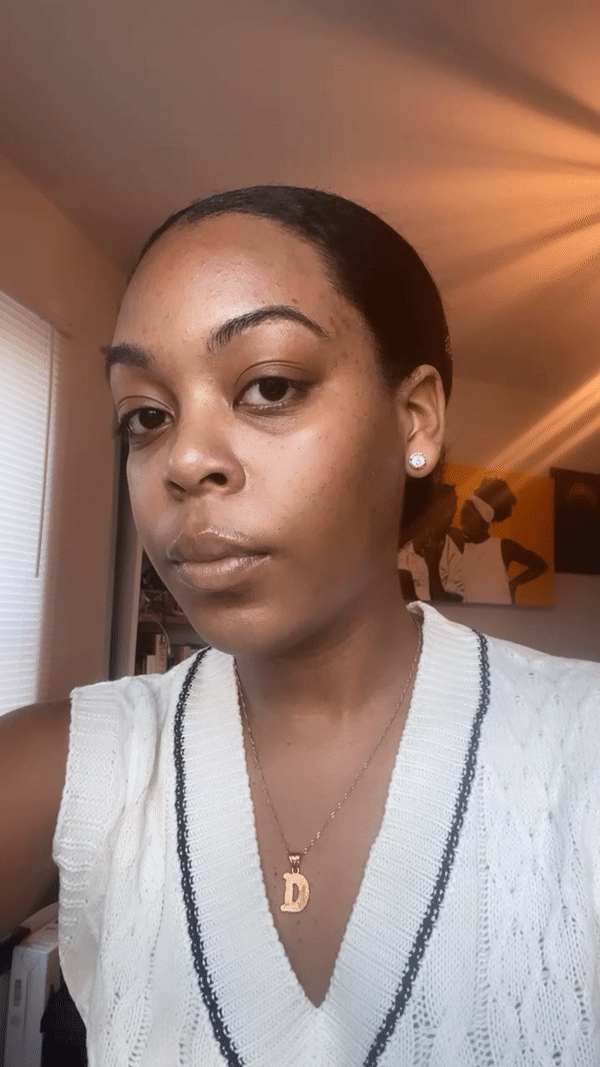 Once I applied the glue, I brushed my center-most eyebrow hairs upward to "laminate" the area, as this is where I have a bit of thinning. As you can see, compared to my right brow, the front portion of my left brow not only looks fuller but also has that textured look that everyone's after. In fact, the entire eyebrow framed my face even without any additional product to fill in sparse areas. For someone who's always in a rush to do their makeup, the fact that this product made my eyebrows look this good in just one step is a game changer (and time saver).
TikTok has once again come in clutch with an at-home beauty hack that doesn't break the bank. The göt2b hair glue is cost efficient, performs spectacularly, and will also serve me if I ever decide to venture into wigs. This glue will easily become a staple once I finish my other brow products, and I don't see myself returning to my old ways any time soon.