Gwen Stefani Loves a Statement Lip, but She Also Looks Stunning in These Minimal-Makeup Selfies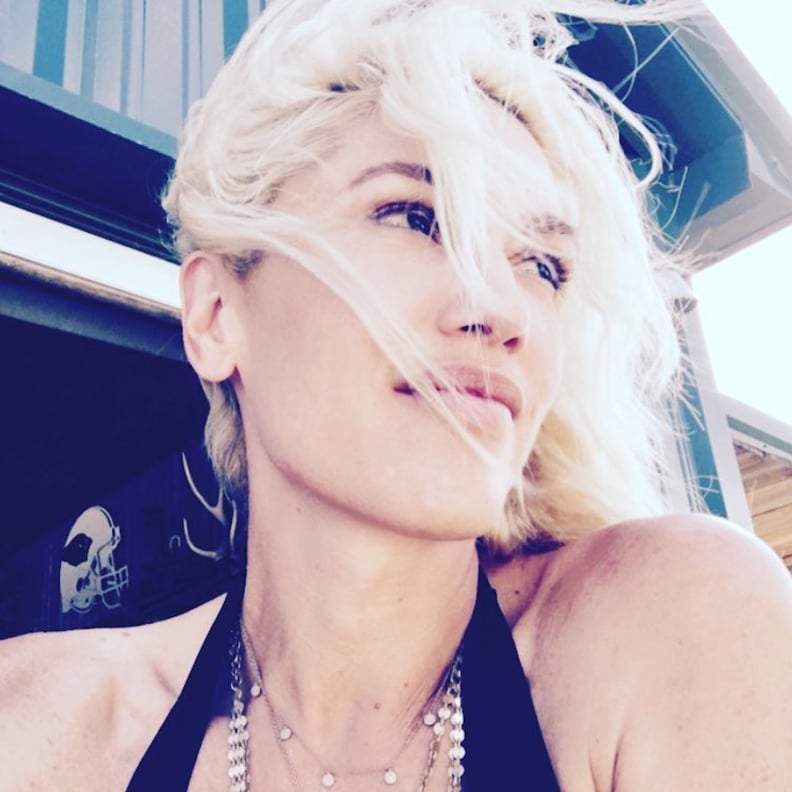 It's rare to see Gwen Stefani when she's not all glammed up. The superstar and ex-Voice coach spends a great deal of her time performing and attending red carpet events, which means that most of the time, we see her with a smoky eye and statement lip color. Still, Stefani has shared the occasional pared-down or no-makeup selfie via Instagram, which are typically taken when she's taking a day off at home, hanging out with family, or spending quality time with her partner of nearly five years, Blake Shelton.
Ahead, check out a few photos of the singer taking a break from the full-on glam and letting her bare skin take center stage.