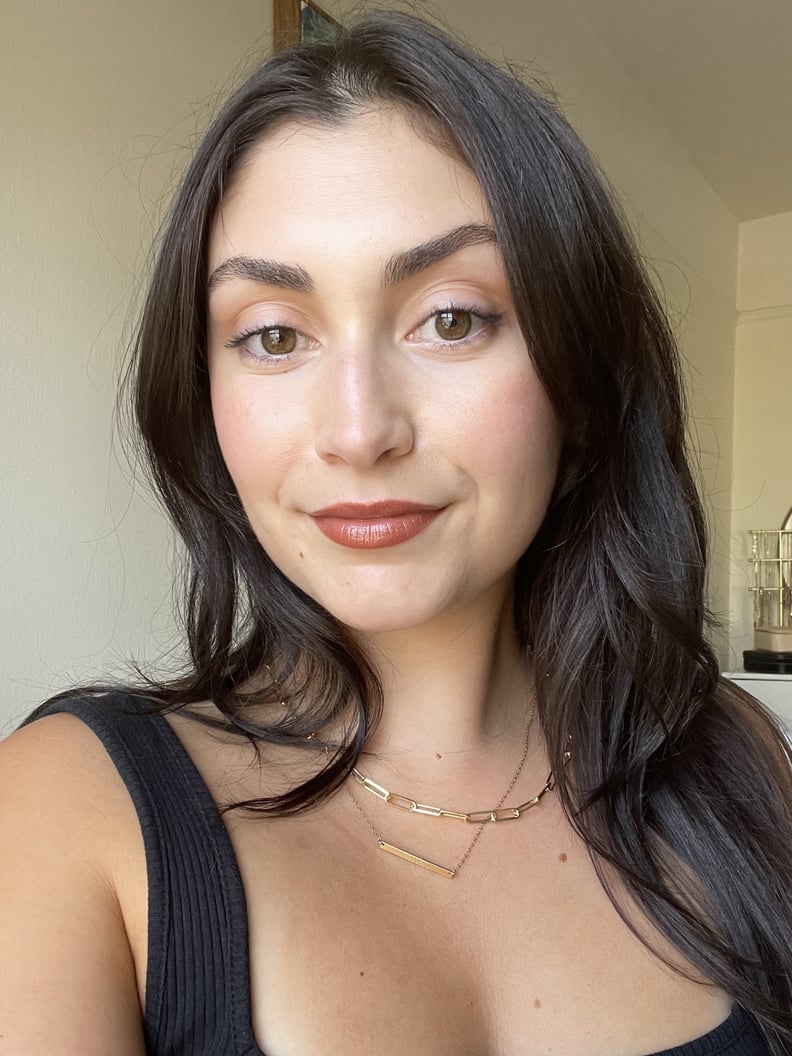 POPSUGAR Photography | Jessica Harrington
POPSUGAR Photography | Jessica Harrington
I've always dreamed of having red-carpet-worthy, wildly shiny "liquid" hair. I'm talking Kim Kardashian- and Dua Lipa-level glossiness. Only problem: I don't color my hair, and I rarely heat-style it, so it's hard for me to achieve the sleekness I deserve — that is, until I tried a hair-gloss treatment.
For the unfamiliar, a hair gloss is technically demipermanent hair color that can be clear or contain pigment to either enhance an existing dye job or boost shine. Additionally, "glosses have a low pH so they help to smooth hair and close the cuticle," which in turn reduces fizz, according to Steven Picciano, hairstylist and national artist for Goldwell.
Traditionally, a hair gloss is applied by a hairstylist in a salon (although recently, more brands have launched their own at-home versions, but you'll get better, longer-lasting results going to a pro). The treatment only takes 10 to 20 minutes, and then it's rinsed out and your hair is styled as usual. Sounds easy enough, right?
Because my hair was in need of some major TLC — despite being overall pretty healthy, I was lacking shine, and the summer's humidity was making it hard to keep frizz at bay — I went to the Cutler Salon in SoHo to get a hair gloss from celebrity hairstylist and Redken brand ambassador Cassondra Kaeding, who was in town from LA. Here's how it went.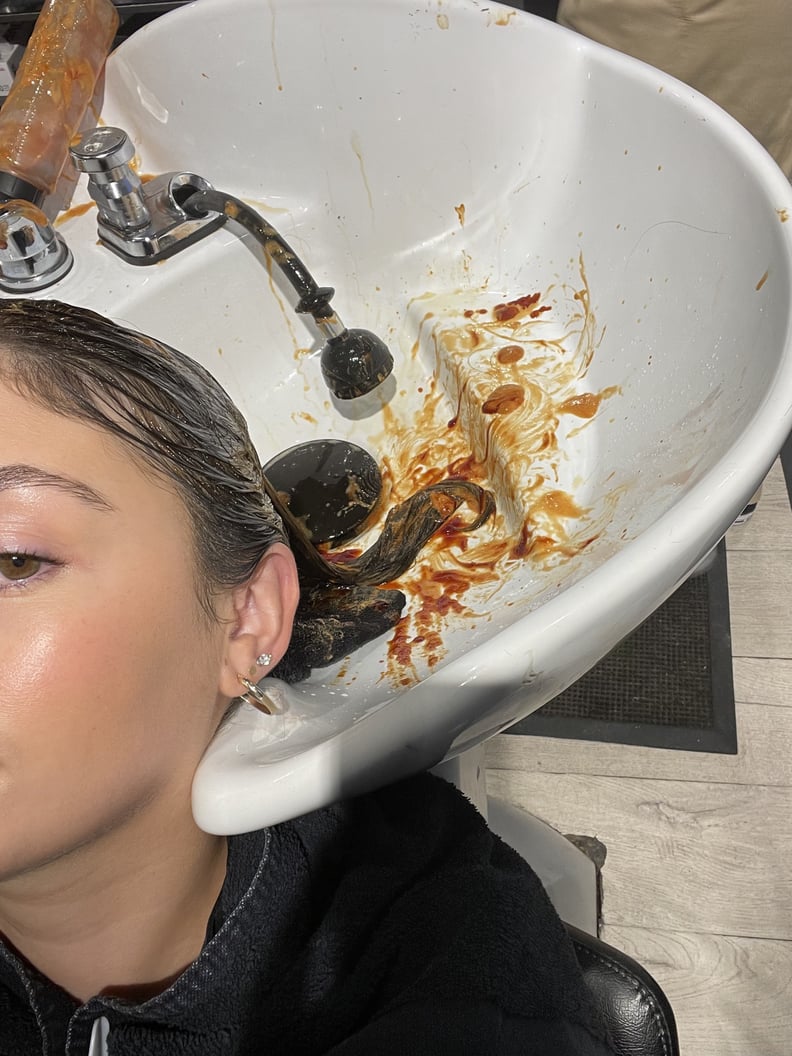 Kaeding used the Redken Shades EQ Gloss (available in salon only) for my appointment. After assessing my hair in its natural state, we chatted about my goals for the appointment. I told her I wanted to warm up my hair color ever so slightly, so she mixed up a concoction of warm brunette shades. It's important to note that a hair gloss can affect your hair color by toning it, but it won't lighten your base color — be it dyed or natural. Kaeding explained that the gloss would help the naturally lighter pieces in my hair stand out when the sun caught them, which sounded great to me.
After shampooing and conditioning my hair, Kaeding applied the gloss to my ends, covered it with a cap, and let it sit for 10 minutes while she applied heat to my head with a blow dryer. Once the time was up, we went back to the sink and rinsed out the gloss. It's as easy as that.
After the gloss was fully rinsed from my hair, we moved onto styling. Kaeding gave me a blowout with a round brush to create bouncy, loose waves. In total, the appointment took under an hour, and immediately, once my hair was dry and styled, I could see a difference. My hair looked ultrasleek and had a ton of shine. The tint was visible if you looked at it in the right light, but otherwise, it was super subtle.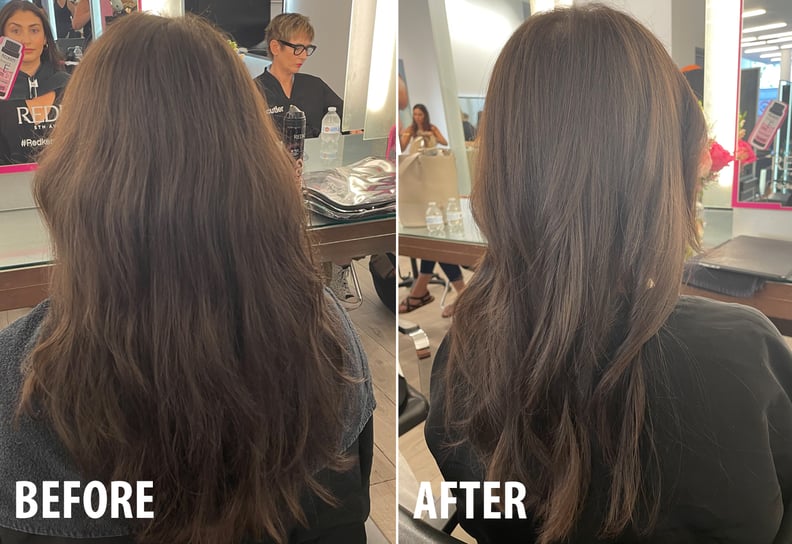 After getting a gloss, it's recommended that you wait at least a day to wash your hair to let the treatment really saturate (and you don't have to tell me twice not to wash my hair). Two days later, without the help of a celebrity hairstylist and forced to go through my usual wash and air-drying routine, my ends still looked smoother than ever. A hair gloss lasts around four weeks, so until it wears off, I'll be enjoying the liquid hair of my dreams.