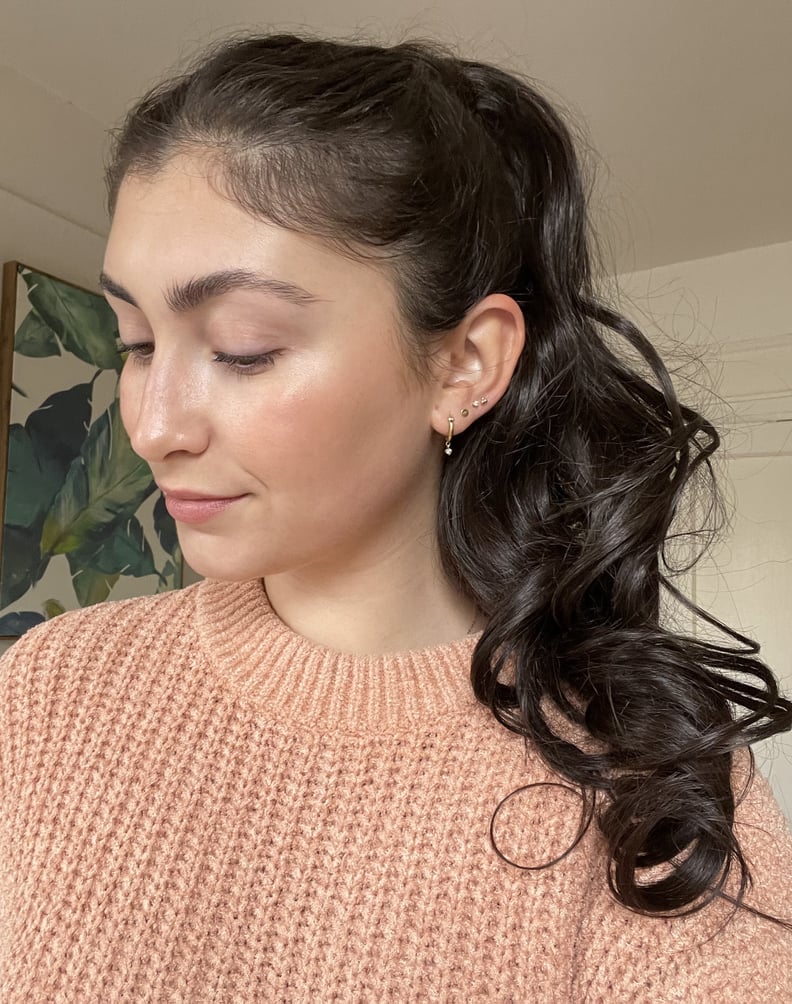 POPSUGAR Photography | Jessica Harrington
POPSUGAR Photography | Jessica Harrington
As POPSUGAR editors, we independently select and write about stuff we love and think you'll like too. If you buy a product we have recommended, we may receive affiliate commission, which in turn supports our work.
Hair extensions are a great way to add length and density to any hair type.
The Hairdo 23" Long Wave Pony is an extension that attaches to your ponytail to give it a fuller, longer look.
Our editor tested the 23-inch ponytail hairpiece ahead of the holidays to see how easy it is to apply.
Of all the beauty categories out there, I'm the least experienced in the hair department. I know my way around a curling rod and straightener, but that's about it. I'm not one for elaborate hairstyles — I consider it a win if I just manage to do something with my hair — but around the holidays, I get a little bored with signature waves and long for an easy way to switch things up (that does require much skill because I have none). My solution: the best-selling Hairdo 23" Long Wave Pony.
For the record, I'm not super familiar with hair extensions either, but when I got the Hairdo 23" Long Wave Pony ($45) in the mail, it looked easy enough for even me to apply. The ponytail extension attaches to your natural pony and adds length and volume for an Ariana Grande-level hairstyle. I've never gotten professional extensions put in but I have thought about it because my hair is super fine and I wish it was thicker. Attempting to put in the Hairdo ponytail attachment seemed like a good place to start.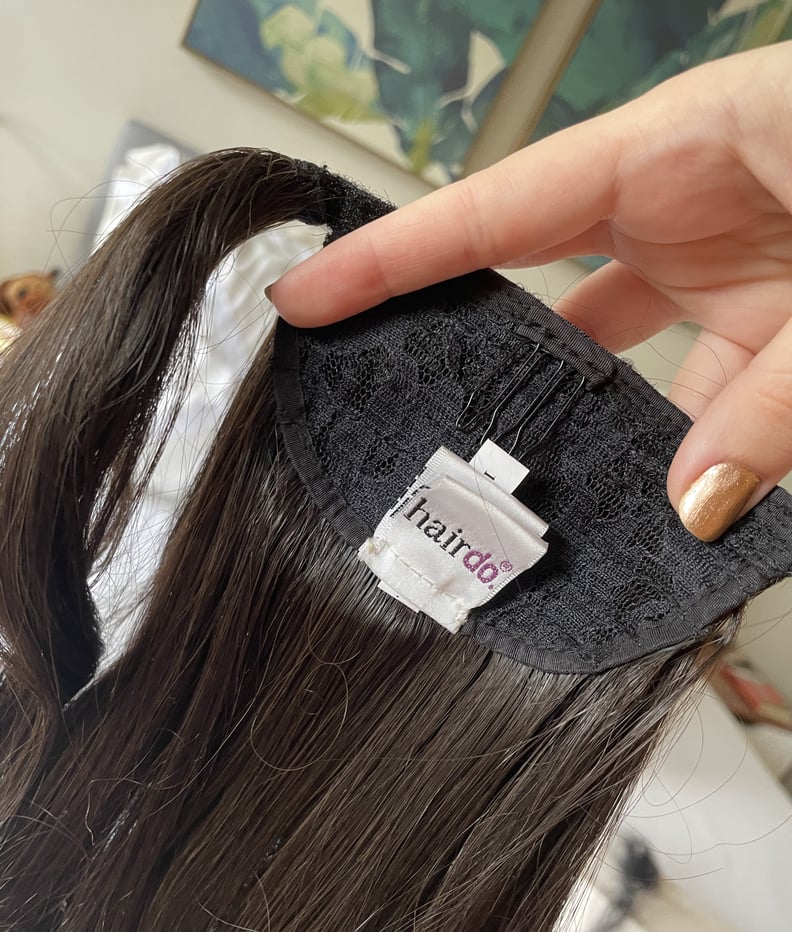 The first step is to pull your hair back into a ponytail at the top of your head and secure it with an elastic. As you can see from the photos, my natural ponytail is only about an inch around and my hair only reaches my shoulders when pulled back in this style. The Hairdo 23" Long Wave Pony ($45) has a three-prong clip and a small piece of Velcro that helps fasten the extension to the base of your ponytail. It also has a separate piece of hair that's designed to wrap around the base of your pony to cover up all of the hardware used to attach it.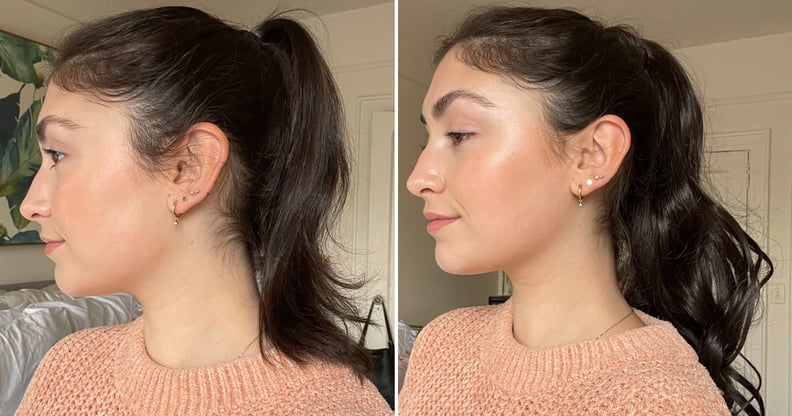 The ponytail itself is made with 100 percent synthetic hair that's heat safe, meaning you can restyling it as needed with a curling iron or straightener. It comes in 18 hair colors — my match is "R6 Dark Chocolate."
Connecting the Hairdo ponytail to my hair was a little tricky at first, but I got the hang of it after a few tries. After wrapping the piece of hair around the base of the pony I used four bobby pins to make sure it stayed put. In a total of three minutes, I had a long, bouncy hairstyle that looked like I spent an hour creating. The 23 inches of added hair gave me more fullness than I could have ever gotten with just a curling iron and it made me feel like a real-life Disney princess.
Given how easy it is to apply and how natural it looks, I've just found my new holiday hairstyle. If you see my wearing it in all of my Thanksgiving, Christmas, and New Year's Eve photos on Instagram this year . . . no you didn't.
Rating:★★★★☆