Hally Fluffy G Clear Hair Gloss Review With Photos
This $15 Hair Gloss Is Like a Salon Treatment in a Bottle
As POPSUGAR editors, we independently select and write about stuff we love and think you'll like too. If you buy a product we have recommended, we may receive affiliate commission, which in turn supports our work.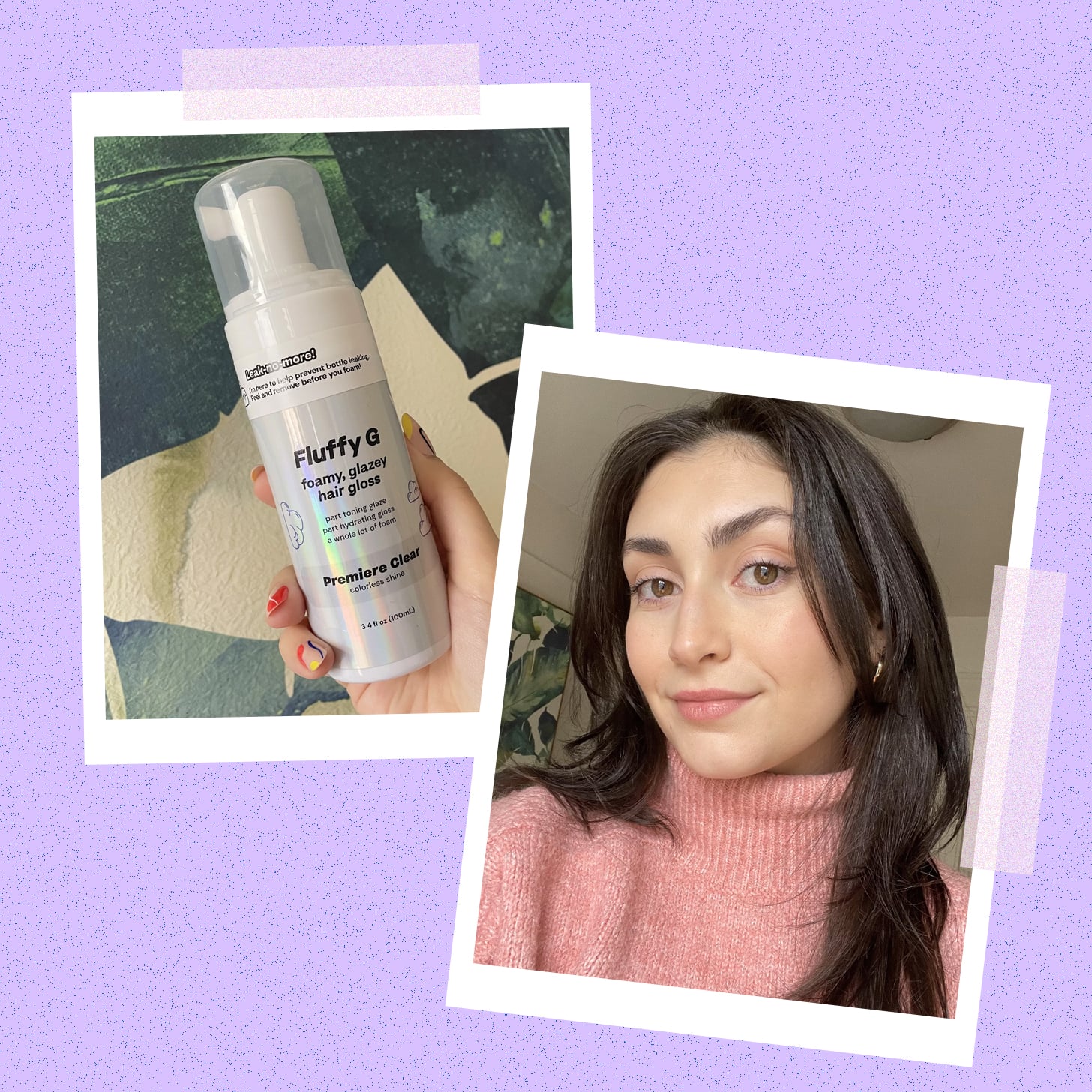 The Hally Fluffy G Hair Gloss in "Premiere Clear" is a colorless in-shower treatment.
The gloss adds shine to your hair, leaving it silky soft and smooth.
One editor tried the at-home gloss and was impressed with the results.
As someone with virgin hair, I initially thought that at-home hair-gloss treatments were reserved for those with color-treated hair and that I couldn't get in on that fun. Then Hally created Fluffy G ($15), a foam hair gloss, in the colorless shade "Premiere Clear." The in-shower hair-glazing treatment adds a clear coating of shine to your hair to give it a mirror-like finish, and with the "liquid hair" trend holding strong, I wanted in on the action.
For anyone unfamiliar, liquid hair started on the red carpet earlier this year with celebrities like Megan Fox, Dua Lipa, Megan Thee Stallion, and Kim Kardashian posing as shining (pun intended) examples of the look. Unlike many hair trends, liquid hair has nothing to do with a specific color — instead, it's all about hair health and banishing dullness, whether you have color-treated hair or not.
I had a professional gloss treatment done about five months ago, and not to be dramatic, but it changed my life. I was amazed by how silky soft and shiny my hair looked afterward and even saw a difference in frizziness — something I struggle with. The idea of being able to replicate that look — or at least something similar — from the comfort of my home appealed to me, so I couldn't wait to test the clear shade of Hally's Fluffy G.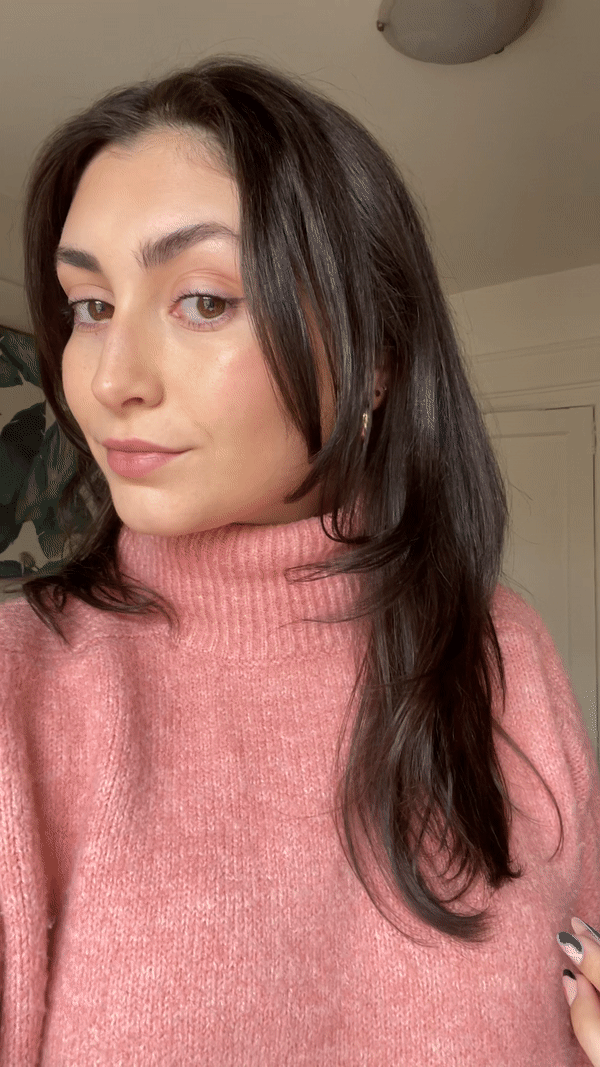 According to the directions, you simply apply the foam to wet hair in the shower, wait 10 minutes, rinse, and shampoo and condition as usual. After thoroughly drenching my hair with water, I applied two pumps of the clear foam from roots to ends and then went about the rest of my shower routine — face wash, body scrub, shaving, the works — until I hit the 10-minute mark.
I wasn't expecting to notice a difference until after I hopped out of the shower and dried my hair, but while rinsing, I immediately noticed a change in the feeling of my hair. It was super smooth and soft, as if I had just used a deep-conditioning mask. I finished my shower by shampooing and conditioning and then got out.
Postshower, my damp hair looked and felt the same. I put it up to dry in a hair wrap and then added my usual styling products when it was time. Because I had somewhere to go, I decided to give myself a blowout using my T3 Airebrush Duo ($180) because I've never mastered the round-brush blow-dryer combo.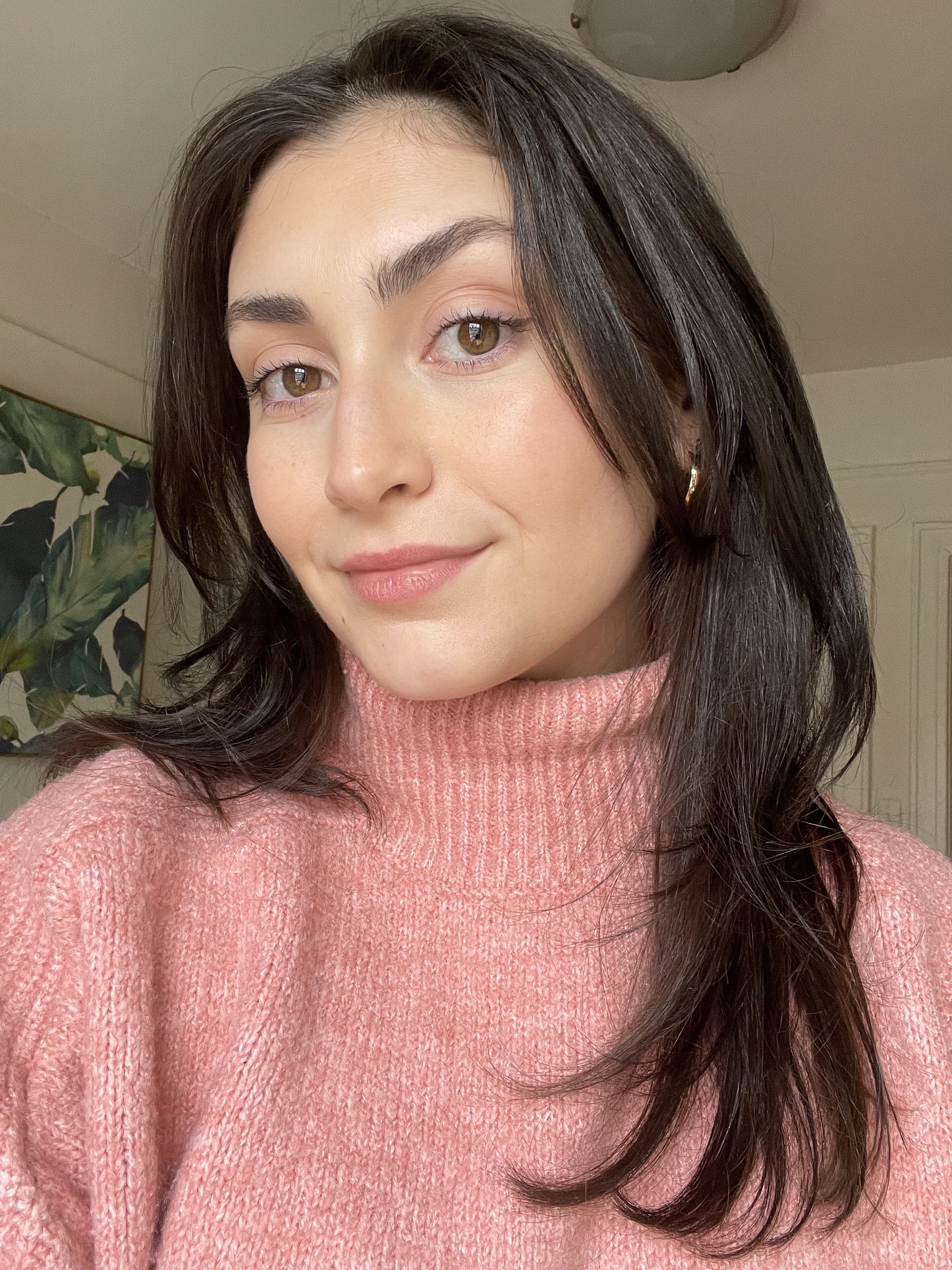 As soon as my whole head was done, I could tell the Fluffy G gloss delivered on what it promised. My hair looked even sleeker than it usually does after I blow it out and had zero frizz. It had an all-over, reflective shine to it that caught the light beautifully. But the results weren't just visible — it felt smoother and softer.
Fluffy G also comes in a blue-toned gloss for color-treated blonds and a gold-toned gloss for color-treated brunettes, but the clear worked wonders on my natural hair color. Considering it's so affordable and it works in just 10 minutes, I know I'll be making this gloss treatment a part of my regular hair-care routine.
Rating:
Image Source: POPSUGAR Photography / Jessica Harrington