Every editorial product is independently selected by our editors. If you buy something through our links, we may earn commission.
When you think of serum, you may envision a petite tube with a clinical-looking pump that deposits a bitty amount of slick liquid. But what if I told you that the best serum I've tried actually comes in a chunky glass jar speckled with cartoon watermelons? Hanhoo's Watermelon Illuminator Overnight Serum ($24) may not be packaged like you imagine, but it works.
Hanhoo, conveniently available in — of all places — Walmart, actually only makes a handful of products. Among its small collection you'll find innovative items like Hydrocolloid Blemish Patches ($5) and Peeling Pads ($4) loaded with collagen, but the brand's signature product is its watermelon day-and-night duo. The Facial Oil ($16) is lovely, but the Overnight Serum is one of those can't-live-without-it deals.
The key ingredient is watermelon extract, which contains obvious hydrating properties and vitamins along with a skin-brightening antioxidant compound called glutathione. There's also some niacinamide, aka vitamin B3, thrown in to minimize pores and fight off fine lines.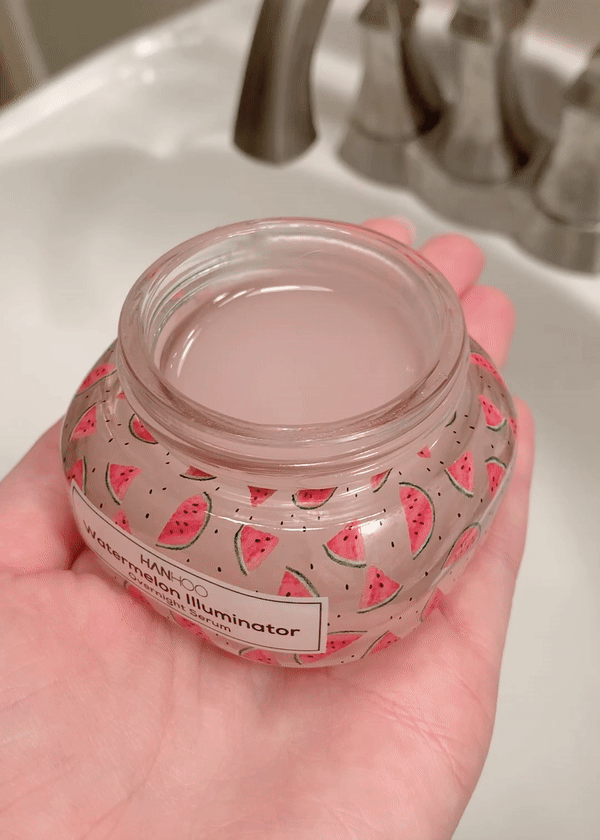 Hanhoo Watermelon Illuminator Overnight Serum in the Jar
Cute lil jar, right? Would look great on your Insta Story.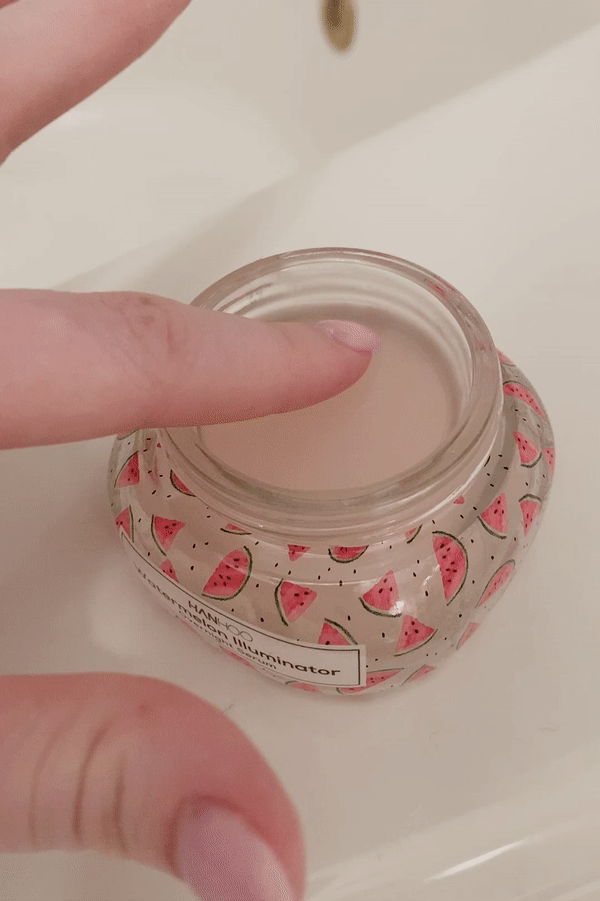 The Texture of Hanhoo Watermelon Illuminator Overnight Serum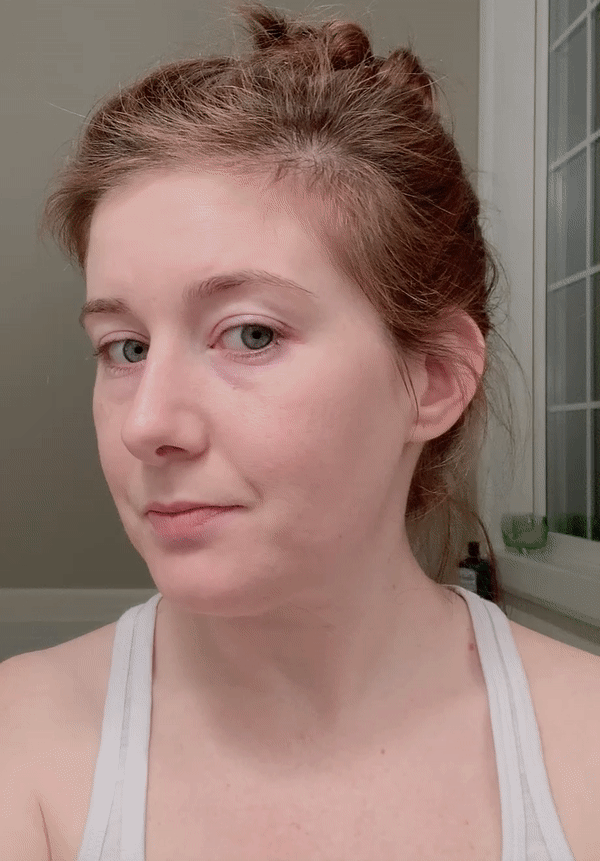 Applying Hanhoo Watermelon Illuminator Overnight Serum
My skin soaked up this serum so quickly, I ended up applying an extra dime-size dollop. While I used it on its own the first night, I found that it works best layered under my usual thick moisturizer. In case you're wondering, it doesn't smell like watermelon (real or artificial).
Buy Hanhoo Watermelon Illuminator Overnight Serum
If you're not sure if your usual skincare routine truly needs this product, ask yourself the following questions: could my skin use a little extra moisture? Has my complexion been looking a little dull lately? Do I want an adorable watermelon-themed jar to cheer me up every time I open my medicine cabinet? If you answered "yes" to any of these questions, I highly recommend the Hanhoo Watermelon Illuminator Overnight Serum ($24).