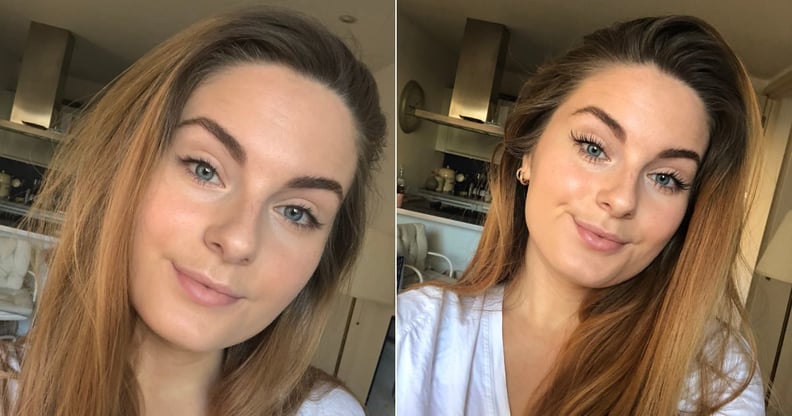 POPSUGAR Photography | Tori Crowther
POPSUGAR Photography | Tori Crowther
As POPSUGAR editors, we independently select and write about stuff we love and think you'll like too. If you buy a product we have recommended, we may receive affiliate commission, which in turn supports our work.
When Hourglass announced the launch of its brand new mascara, I knew it would be good — but I didn't expect it would become the MVP in my makeup bag in a matter of days. The Hourglass Cosmetics Unlocked Extension Mascara ($29) promises to give "more definition, more lift, and more length to transform lashes with impossibly real results," and they're not at all wrong.
The sell-out mascara (no seriously, it sold out on its first day on Space NK) is completely true to its name. The biggest selling point? Its ability to give extension-like length with a single coat. The two times I've left the house wearing this mascara (lockdown life), I've been asked if I was wearing false lashes — it's that good. There are a number of reasons as to why I adore this mascara, so let's waste no time and get into the details.
The main reason the Hourglass Unlocked Extension Mascara is unlike from others is due to the formula, which unlike traditional mascaras, uses tube-like polymers to wrap each individual lash for natural-looking results with the length many of us long for. The best part? It's totally smudge-proof but comes off in a matter of seconds with a quick splash of warm water (though I prefer a swipe of micellar water). Sounds too good to be true, right? We promise you it's not. Basically, tubing mascaras have all the benefits of your favorite waterproof mascara without the total AG of trying to remove it (not to mention risk of tugging on your delicate lashes) at the end of the day.
Since the Unlocked Extension Mascara is a tubing formula, it adds intense amounts of length, which is why I like it so much. I tend to look for ones that give a little bit of volume but a lot of length to give my lashes that extreme, doll-like effect (without clumping of course). If you're someone who likes mascara to really fatten up your lashes, then this is probably not the formula for you.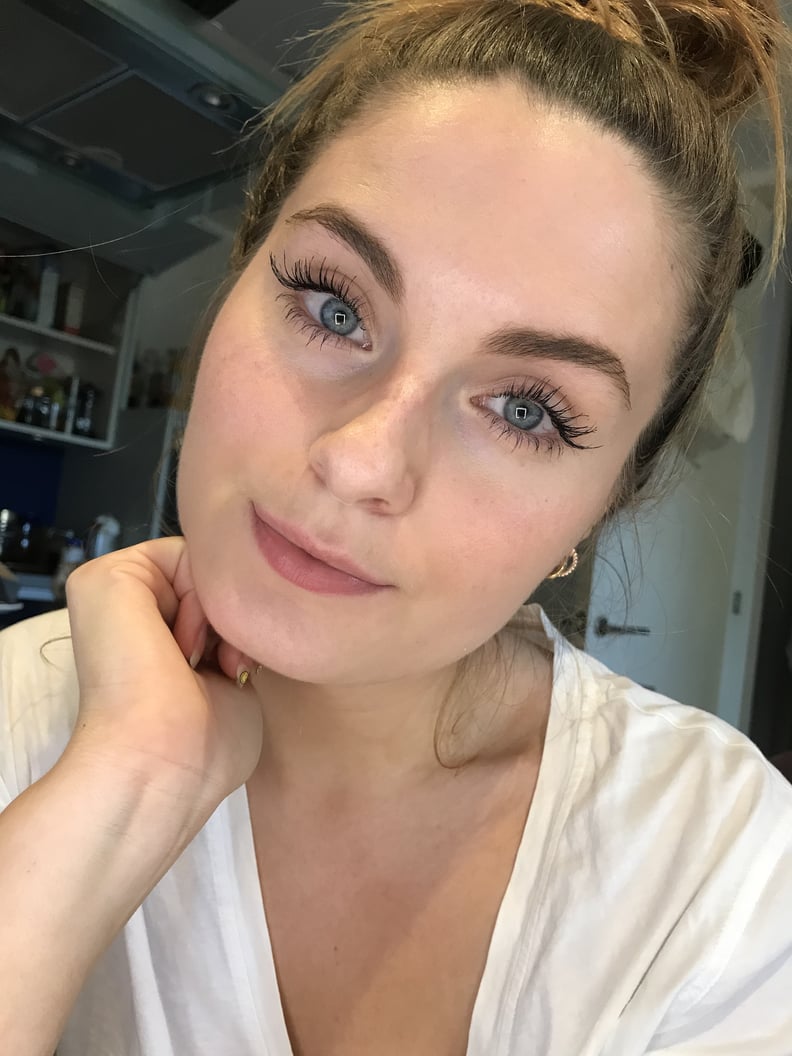 As the mascara itself is quite wet, I only need one coat, which also guarantees it stays as natural-looking as possible. I sometimes go in with a second coat to really accentuate my outer lashes, but generally one coat is all it takes for me. My technique? I zigzag the wand from root to tip with a light hand and really focus on the outer lashes to achieve a fanned-out effect. Full disclosure: I religiously use RevitaLash Advanced Serum alongside my mascara; I find the combination of serum and mascara makes the outer edge lashes really stand out.
Best of all, the length and curl this mascara gives my lashes doesn't fall out hours after application. I find with a lot of lengthening mascaras, my lashes don't stay long or curled, and by the end of the day, end up looking pretty droopy. After an eight-plus-hour day, my lashes look as fresh and long as they did immediately after application.
As for the wand, if I'm honest, I didn't expect to like it as it's rubber (I typically go for soft fibre bristles), but I can't fault that either. The brush is slightly tapered in shape and packed with hundreds of short, teeny-tiny bristles. For me, I find the wand is an ideal size as it catches every lash and gives a supereven coverage with just a few strokes.
I can't not comment on the packaging. If you've as much as held an Hourglass product you'll know how luxurious they feel. The gold tube of the Unlocked Extension Mascara is weighty, which not only makes it feel luxurious but also makes it easier to control; I'm dyspraxic, so basically clumsy AF, so when a mascara tube is a bit heavier than normal, I find I don't end up with black smudges all over my eyelid.
If all of that wasn't enough, the mascara is vegan and cruelty-free, plus five percent of profits from the mascara (as with all of Hourglass's unlocked products) are donated to The Nonhuman Rights Project.
At £29, it's definitely on the pricier end of the mascara selection out there, but the standout formula, beautiful packaging, and the charitable donation make it worth every penny in my opinion. Having said that, I can see how the price might be a turnoff to people who wear multiple coats of mascara every day.
Welcome to my makeup bag, Hourglass Unlocked Extension Mascara: you make me happy every morning, and in lockdown times, that is a huge win.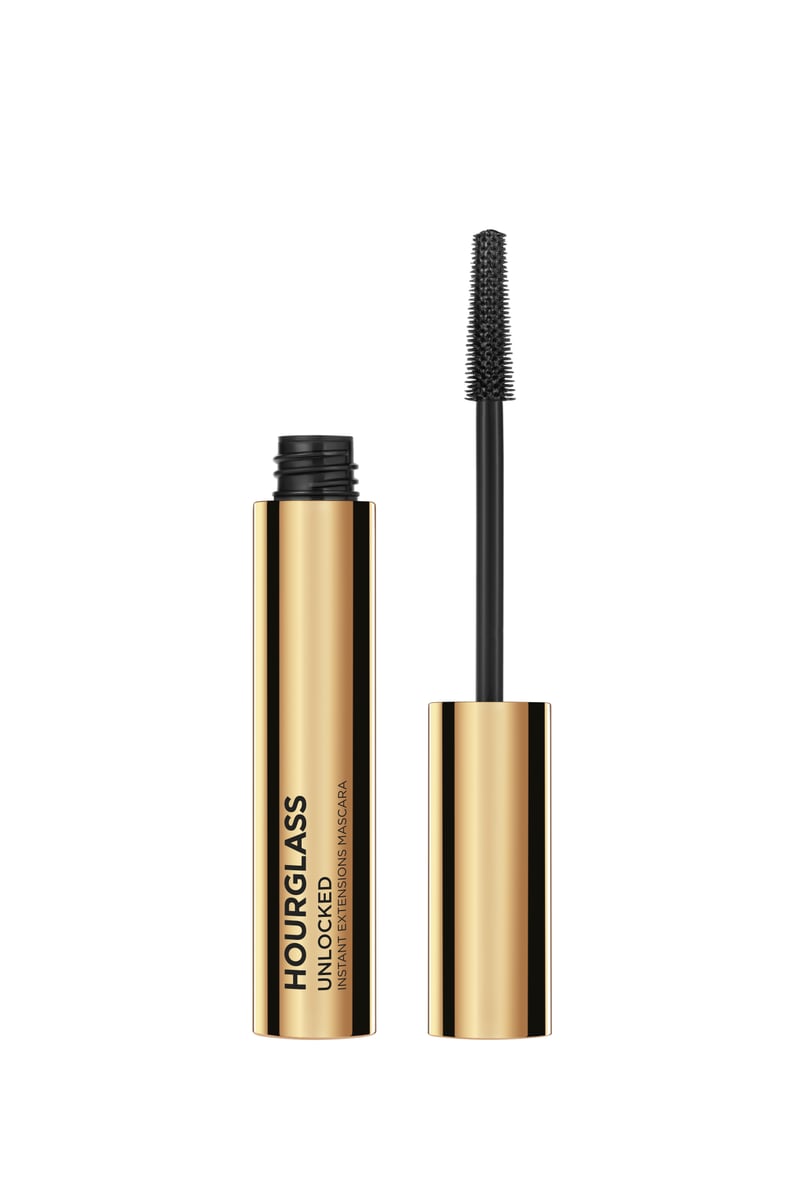 Hourglass Cosmetics Unlocked Extension Mascara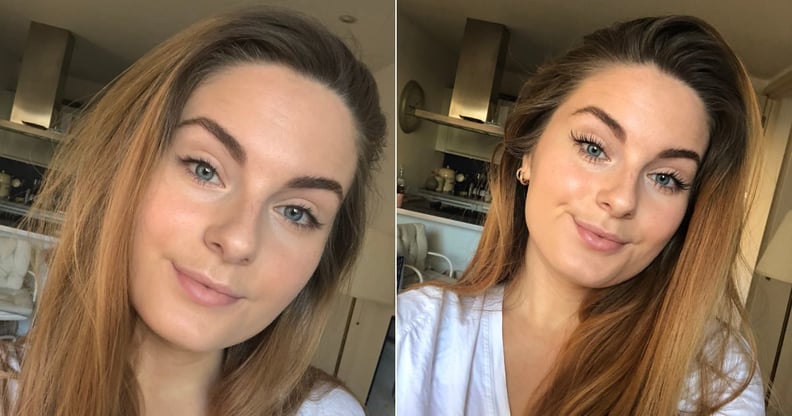 Hourglass Unlocked Extension Mascara Before and After